This upcoming Saturday, the University of Georgia's Sigma Nu will host its third annual Classic City Bowl.
The Classic City Bowl is a high-school style, full-tackle football game between the brothers of Sigma Nu and Kappa Alpha Order. The philanthropy event will be taking place at Clarke-Central High School in Athens, Georgia on April 29th at 6:00 P.M.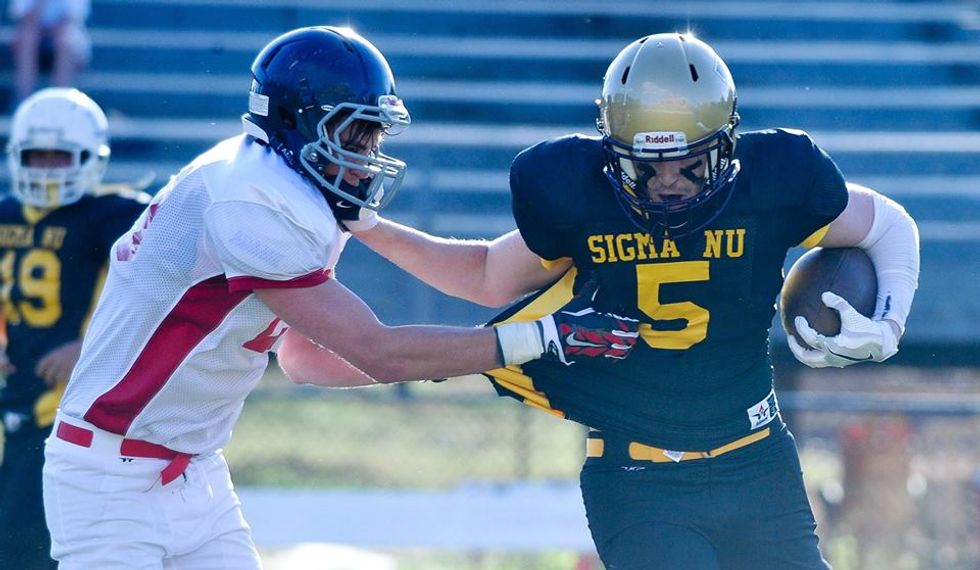 What sets this event apart from many other philanthropy events is that instead of benefitting one charity, it benefits up to four.
All of the proceeds are divided up and donated to the philanthropies of the sororities' with the highest rate of attendance. So ladies, make sure to put this down on your calendar and clear your schedule for Saturday.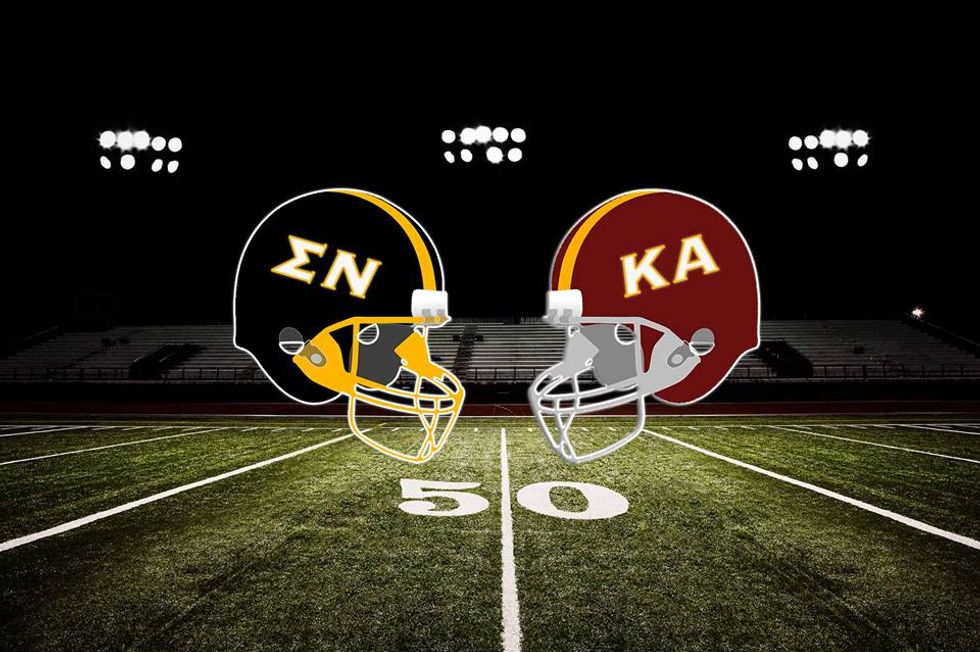 "Last year, the Classic City Bowl raised over $20,000. Proceeds were divided up among the philanthropies of the top three sororities in attendance. Alpha Chi Omega (Relay for Life) placed 1st, Phi Mu (Children's Miracle Network) placed 2nd, and Kappa Delta (Prevent Child Abuse America) and Zeta Tau Alpha (Breast Cancer Education and Awareness) tied for 3rd place."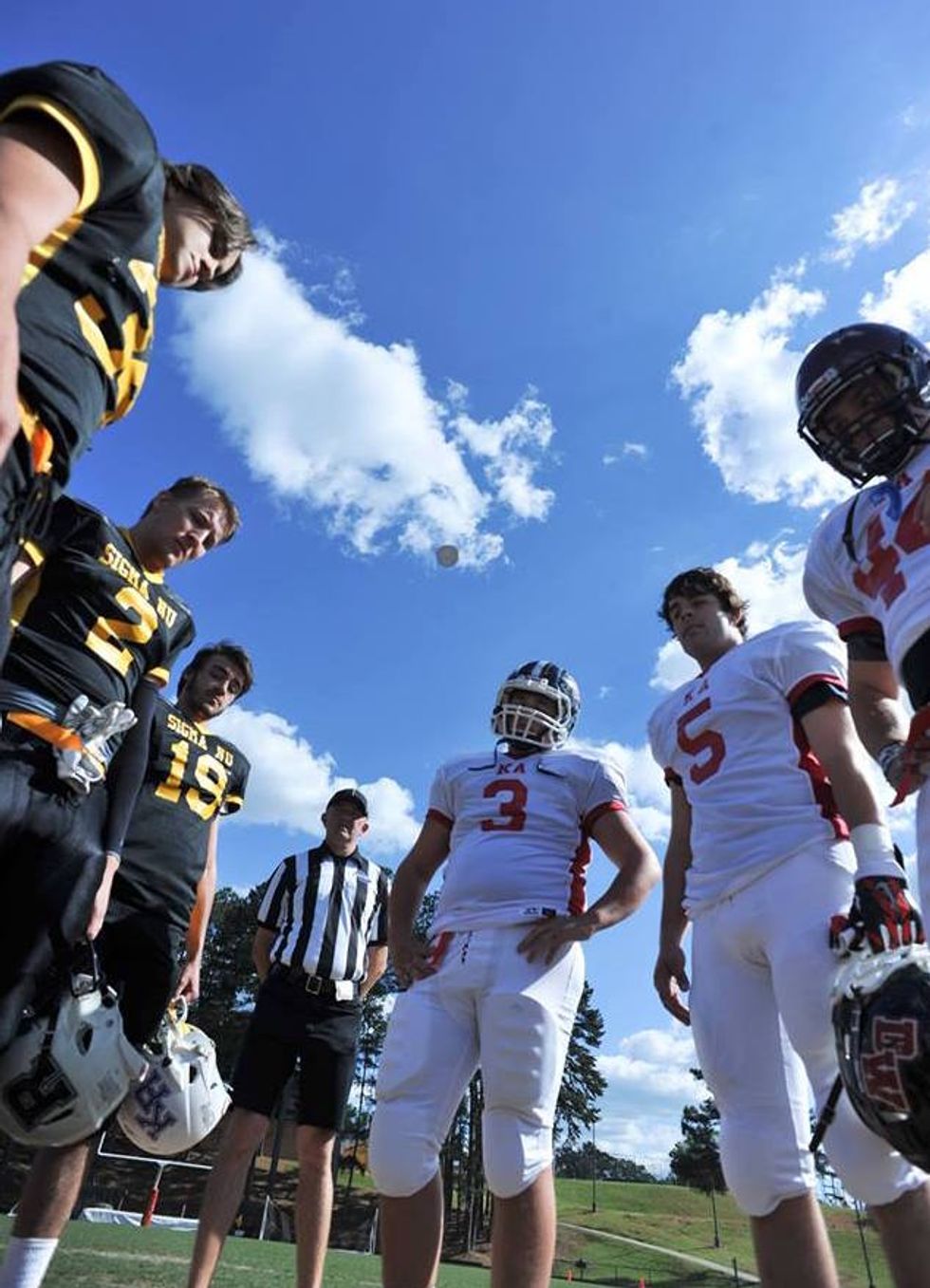 At half-time, there will be a field goal kicking contest for the ladies in attendance. First place will receive two weekend passes to the Shaky Knees Music Festival (May 12th-14th), second place will receive three free workouts at OrangeTheory Fitness, and third place will receive a Canes Gift Card. Up for the challenge?
Sign up here.
In addition to charity and football, there will be music, the Chick-Fil-A food truck, and Nedza's Waffles.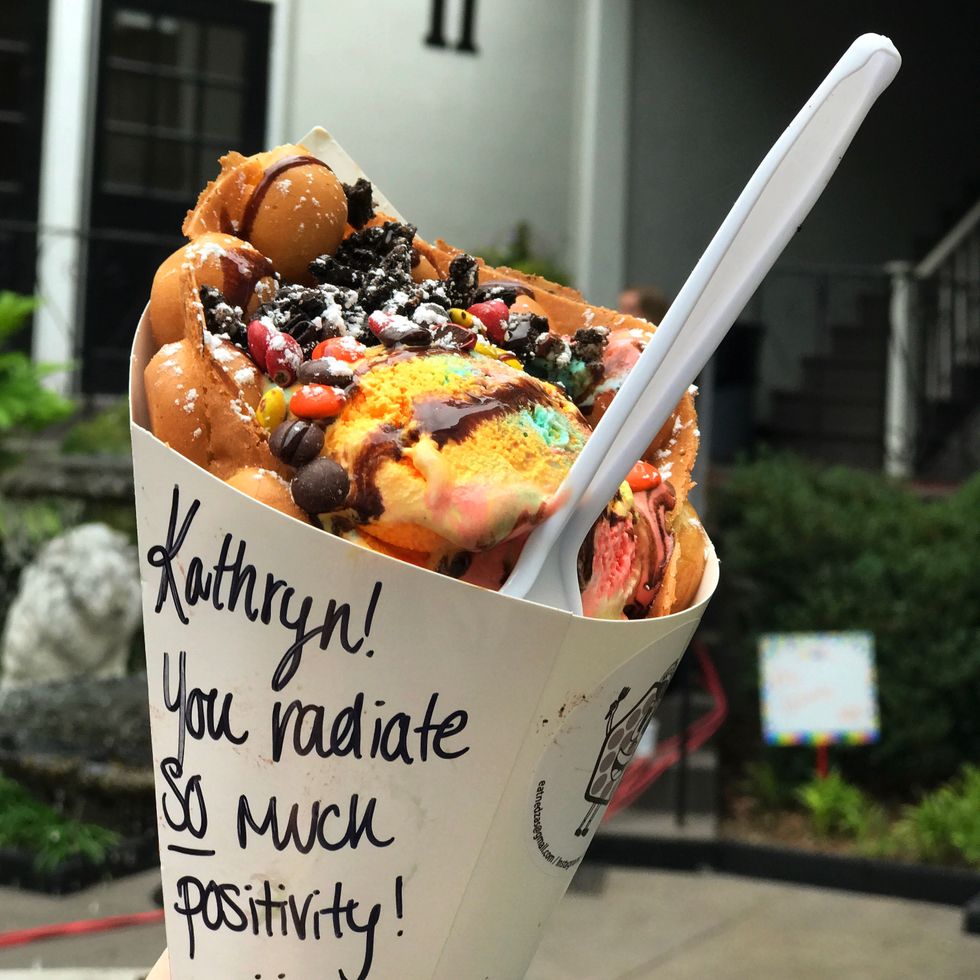 Tickets purchased before the event are $7 from the Classic City Bowl website, or from any Sigma Nu. Tickets are $10 at the door.
The competition is sure to be fierce, but don't take it from me. Watch the steadily-going-viral hype video below.
When: April 29th at 6:00 P.M.
Where: Clarke Central High School (350 S Milledge Ave)
Come out this Saturday to the only philanthropy event that entertains you with a bunch of guys tackling each other. See you there!