I loved the movie Bridesmaids. It was not only funny and witty, it was also full of applicable lessons. Every time I watch it, I seem to learn something new that I didn't know I needed to know and apply to my life. Here are 10 things I've learned from the hilarious movie Bridesmaids!
1. How to pump up your friends before going out
Some nights, the thought of going out does not seem very intriguing. But thank goodness that every squad has that one friend that knows how to drag you out of bed and into some heels.
2. That dancing is a source of stress relief

Between juggling school, work, and any personal issues we have going on, blasting music and dancing around with friends always seems to help relieve stress and make the problems fade away.
3. How to handle nosey roommates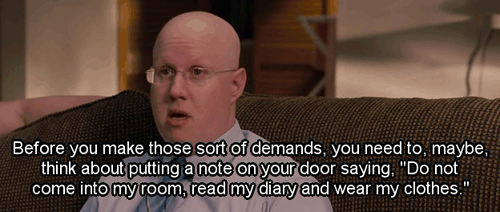 It can be hard for others to realize that you would prefer that they do not take your things without asking, so maybe a note on your door could help clarify things and eliminate the risk of an argument with your "froomies."
4. When in doubt (and debt), be honest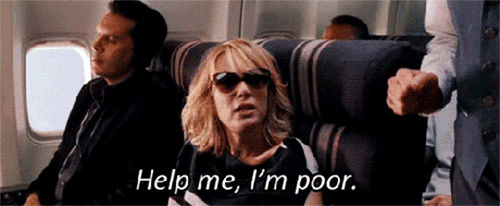 In college, we are constantly eating out and ordering Starbucks at the library, so I've found it's best that when the invitation to go to Chipotle with your friends comes around, just be honest with them that you can not afford a rice bowl today.
5. How to dance my way out of a speeding ticket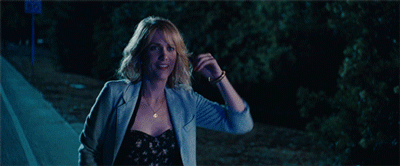 On your way home for winter break, please make sure you are driving the correct speed or at least your cruise control is set to a decent speed. But, if time comes and those red and blue lights start following you on the highway, take a few notes from our friend Annie from Bridesmaids and give the officer a laugh, he may let you off with a warning.
6. Do not trust strangers or free tattoos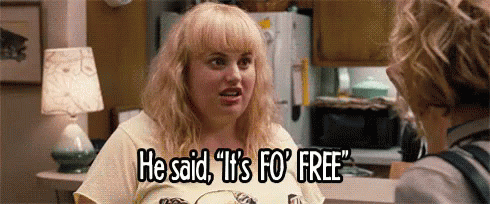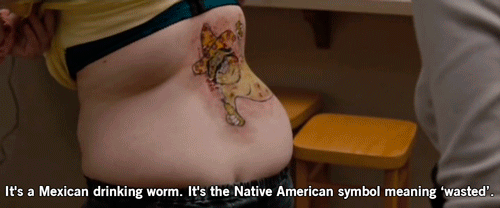 On a college budget, things that come along that are free are very intriguing. However, take note of what we should take if it's for free. T-shrits and protein bars are okay. Tattoos, on the other hand, are not.
7. Do not inflict your bad outlook or worries of relationships onto others that are happy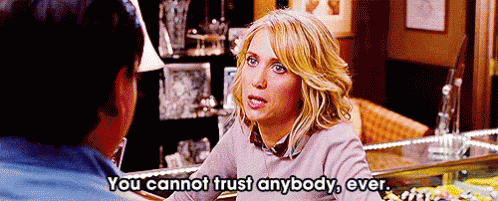 Whether you are fresh out of a relationship or stole cold single, seeing PDA could set you off. But, do not talk bad about love and relationships to people that are happy. That is just not cool, man.
8. How to ~blend in~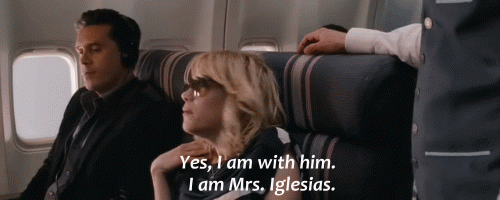 When moving to a new school where everyone has already made their friend groups, all you want is to fit in. Do not try to copy what everyone else is doing, but be yourself without making this whole transition about you.
9. Always try to get a good workout in and it's more enjoyable with friends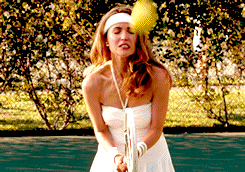 During our crazy schedules, it is important to keep up a good workout regime. Working out with friends brings enjoyment and positive results. Note: taking up sports with friends is also a good source of fitness!
10. No matter what, you'll always have that one friend that understands you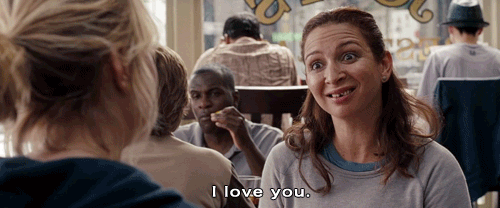 Lastly, life with throw you curve balls left and right, but the friends that stick by your side during the breakups, bad grades, rejection, etc. are the ones that you will have forever.