Communal bathrooms. Hearing these two words are enough to make any bathroom sharer-survivor thankful those days are behind, and any current community dorm bathroom-member cringe.
After completing one year of this feat, filled with shower shoes and "ews," I really got to know the characters that filled the restroom and began to realize that no matter where you ventured, these personalities seem to follow.
If you're one of those "lucky" students who got your own bathroom, you truly missed out on exploring a new culture (basically like going abroad). You really don't grow as a person until you have to share a humble commode with at least 10 other girls - these 10 girls.
1. The Babbler.
The babbler seems to always sense that you have been in class for eight hours and are just now hitting the bathrooms. She decides to tell you every detail of her day right down to what she had for breakfast while you stand there doing the potty dance like a fourth grader who ran out of bathroom passes.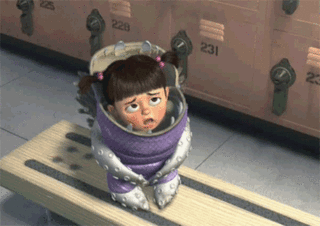 Lesson learned: Endurance. Those road trips home go a lot faster after encountering a babbler.
2. The Gang.
The gang are those girls (or boys) who cannot brave the bathroom alone. Peeing becomes an adventure because they do it together. They can be real annoying when you are trying to take a de-stressing shower and something is real funny about the sink.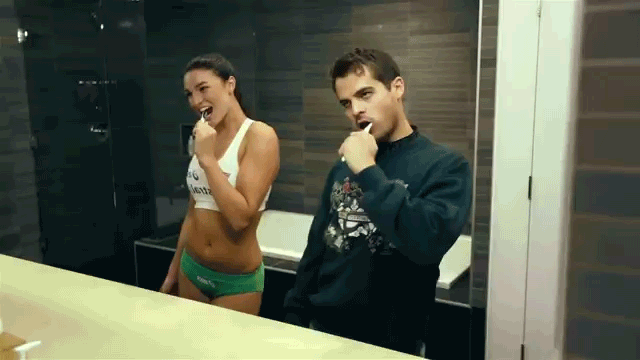 Lesson learned: Friends are great. The communal bathrooms can be a scary place, but bringing in a friend to laugh about the unidentifiable objects on the floor can make the bathrooms seem less like a horror movie and more like a comedy. Being a part of the gang can be beneficial to survival.
3. The Sitter.
The sitter is the person that is willing to wait 45 minutes in the bathroom to poop because someone is getting ready for bed. Her feet normally sit still for an abnormal time while teeth brushing occurs. Ways to avoid being a sitter: come back another time, wait until the shower is running or find a private bathroom somewhere else on campus. Nobody wants to be bored, sitting there counting bathroom tiles.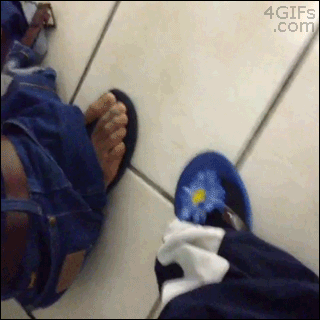 Lesson learned: Self awareness is super stellar. Never gossip in a bathroom because a sitter can be lurking. You never know who is being poop shy and also finding out who made out with Kyle at the party last weekend.
4. The Broadway Singer.
We all can admit we have been this person once, but there is always one person who thinks she is Idina Menzel. As much as said lady's rendition of "Let It Go" sounds just like Idina's, singers really teach you how to hold in a laugh and that not everyone can sing on key (like you can).

Lesson learned: Be Kind. Some people may be bad at things (like singing One Direction songs), but keeping that to yourself may help all involved parties.
5. DJ Suds.
Similarly to The Singer, DJ Suds is that girl in the bathroom that thinks everyone's taste in music is EDM, so it is necessary for her to blast it. This can normally be heard from the bathroom three floors up, so everyone gets to hear Skrillex.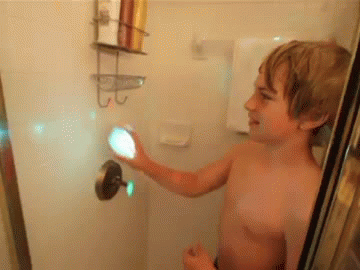 Lesson learned: It can be hard to study in your dorm room when you live next to the bathrooms.
6. The Whirlwind.
Some people don't like to shower. Granted it isn't my favorite activity, but some people will shower for 2 minutes and run on out. Some will forget to brush their teeth. Some will never wash their hands. Some people will skip whatever they can to get out of the bathroom (and I don't blame them always).



Lesson learned: Don't judge. People can smell if they want to. Just don't stand next to them.
7. The Barbie.
The barbie is the modern wonder of the community bathroom. I am still baffled by the girls who go in the shower with a full face of make-up and leave with an even better face of make-up.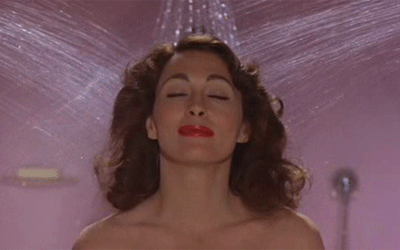 Lesson learned: invest in good waterproof makeup or embrace the raccoon eyes. Your choice will probably depend on who lives on your floor.
8. The Sasquatch.
Every community bathroom has a secret Sasquatch. These would be people who do not appear to be hairy, but leave their hair everywhere. It is just plain gross to walk into a shower covered in hair.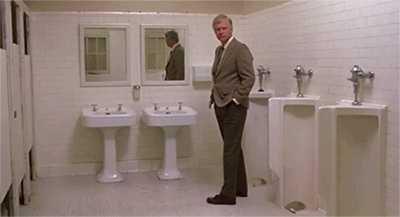 Lesson learned: people can be gross. Bring soap to disinfect your hands after any encounter with stray hair.
9. The Attendant.
Someone always lives in the bathroom. Not really, but they just seem to always be in there and appear out of no where. The moment you walk in and go, "Oh, bathroom Bessie isn't here," she will pop out of nowhere. Attendants also normally fall under more than one category, mostly DJ Suds and The Broadway Singer.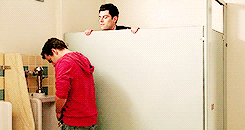 Lesson learned: the bathroom can be a cool place to hang out, but just think of all the bacteria that is in there. That may be going straight to your brain.
10. The Ghost.
This last one is the most baffling of bathroom dwellers. There is always one person that seems to only appear in the bathroom and does not actually live anywhere on campus but in that bathroom. Normally the ghost doesn't talk either, they just give you the awkward no-teeth smile.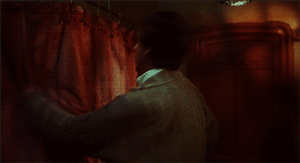 Lesson learned: smile and have conversation. People may be weird, but they are so intriguing.
At the end of it all, the community bathroom gave you (and still can give you) some of your best laughs, saw you at your worst and gave you the skills to be understanding that not everyone acts the way you deem socially acceptable and that is totally ok.