"Thanks, Obama." There are memes and endless jokes blaming our president for the most trivial of things to the largest world-scale events. Mostly used as a joke dripping in sarcasm, "Thanks, Obama," is a pretty accurate sentiment to be having right now as his eighth year as president hits the home stretch. Despite all of the trash talk and critique he's faced, Barack Obama has been one of the best presidents we've ever had.
As someone who once said that they hated politics and had no interest in it, everything changed sometime around the end middle school when I realized how important some of these issues are and that, as a middle-class minority woman who is the daughter of two immigrants, they do actually affect me. After growing up during years of constantly hearing about President Bush's flubs and incompetence, President Obama was a breath of fresh air as I began the walk of my political journey.
The first major thing I noticed that has never once faltered, is the power of his speeches. Expertly written and flawlessly delivered, for once I could actually pay attention to an entire political speech. Since then, I've actually enjoyed watching them because even when it's a difficult topic or a volatile situation, our president is always composed and is able to speak directly to we, the people.
The hallmark of any good person, especially a world leader, is to surround oneself with equally spectacular individuals. His Vice Presidential pick, Joe Biden, could not have been a better choice to make this sort-of political dream team. Joe Biden is an extremely accomplished man and has offered countless bouts of comedic relief over the past eight years. He's so down to Earth and in touch with the people – he could make anyone smile. Biden is incredibly well-spoken as well. His open letter response to Brock Turner's rape victim brought me to tears as he championed against the atrocious prevalence of sexual assault. The relationship Obama and Biden have formed over the years has given us all real #friendshipgoals as we've watched their hysterical and complementary interactions.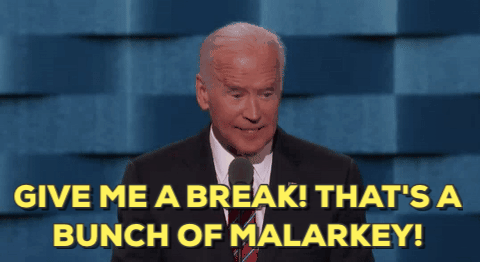 First Lady, Michelle Obama, is hands-down the epitome of poise and intelligence. This graceful and classy lady was exactly what Americans needed and so, so much more. A strong and powerful woman whose position as First Lady was determined by her husband's role as President, but was in no way defined or limited by that fact. She took many matters into her own hands and campaigned for her own causes all while being "Mom-in-Chief" and raising two daughters. Michelle Obama is every woman, and is a role model now and for generations to come.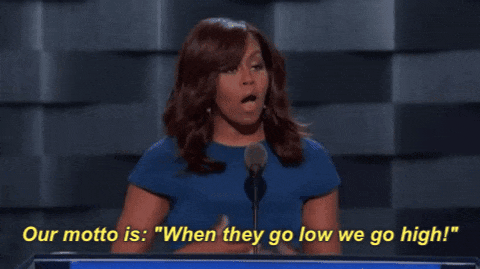 Love won when Obama was the first sitting president to openly support gay marriage and his administration legalized marriage equality. He did things like expanding funding for the Violence Against Women Act and has done everything he can to ensure Planned Parenthood continues to be funded.
Obamacare is far from the perfect health care system, but it was a major step in the right direction to ensure that all Americans have access to medical care. Health care reform was put on center stage and there is so much more to come in this field.
He ended the war in Iraq, began ending affairs in Afghanistan, and took down Osama bin Laden.
The U.S. joined the Paris Agreements for climate change reform in the global efforts to reduce greenhouse gasses and try to literally save the planet.
After all of the horrendous and frequent shootings in recent years, Obama has always come out strong yet emotional to plead for a better future. Gun reform is still something many see as unattainable, but that didn't stop President Obama from trying.
He created over thirteen million jobs, and cut unemployment more than half down to five percent, after bringing us out of the worst recession since the Great Depression itself.
He believes in the power of negotiation and leading by example as seen by the Iran nuclear deal. And he even reopened diplomatic relations with Cuba after 54 years.
If you've never seen pictures and videos of Obama with kids at science fairs or him being an actual "baby whisperer," you've been missing out on some golden moments. Not only are these hysterical moments, but they just go to show what a caring and real president Obama is. He also just seems like a pretty cool person – someone you could play basketball with and that your mom would want to have over for dinner.
With charisma and public speaking abilities rivaled by none other than his own wife, President Obama has captured both our attention and our hearts over the last eight years. Additionally, the Obama family went entirely scandal-free for their entire stay in the spotlight and I have no doubts that trend will continue. A relatable and genuine person, Obama humanized the USA and got us through some tough times. Not everything he tried to do worked out, and we may find ourselves regretting that more than ever over the next four years, but he was a true president of the people.
So, sadly, but gratefully, we say:
Obama out.