The man in the photo above has been a part of my life for four years. Before we were friends, he was just the guy with the weird cloth around his head. During our junior year of high school, he auditioned for his first musical. After that, he joined the drumline. He was a football legend with the turban on his head but found a love for music, so we became instant friends. We played our drums so hard and so often we had to re-tape our sticks and replace our head drums. We poured our souls into our junior musical, and during the last scene on closing day, we cried about the memories we had made, and we wished he had joined sooner.

I continued to play drumline for him during football season our senior year and came back together for our senior musical and winter drumline. We would sit in the locker banks after practice and share the stories we had. He asked for advice on his relationship, and I would give him hilarious stories from working in fast food.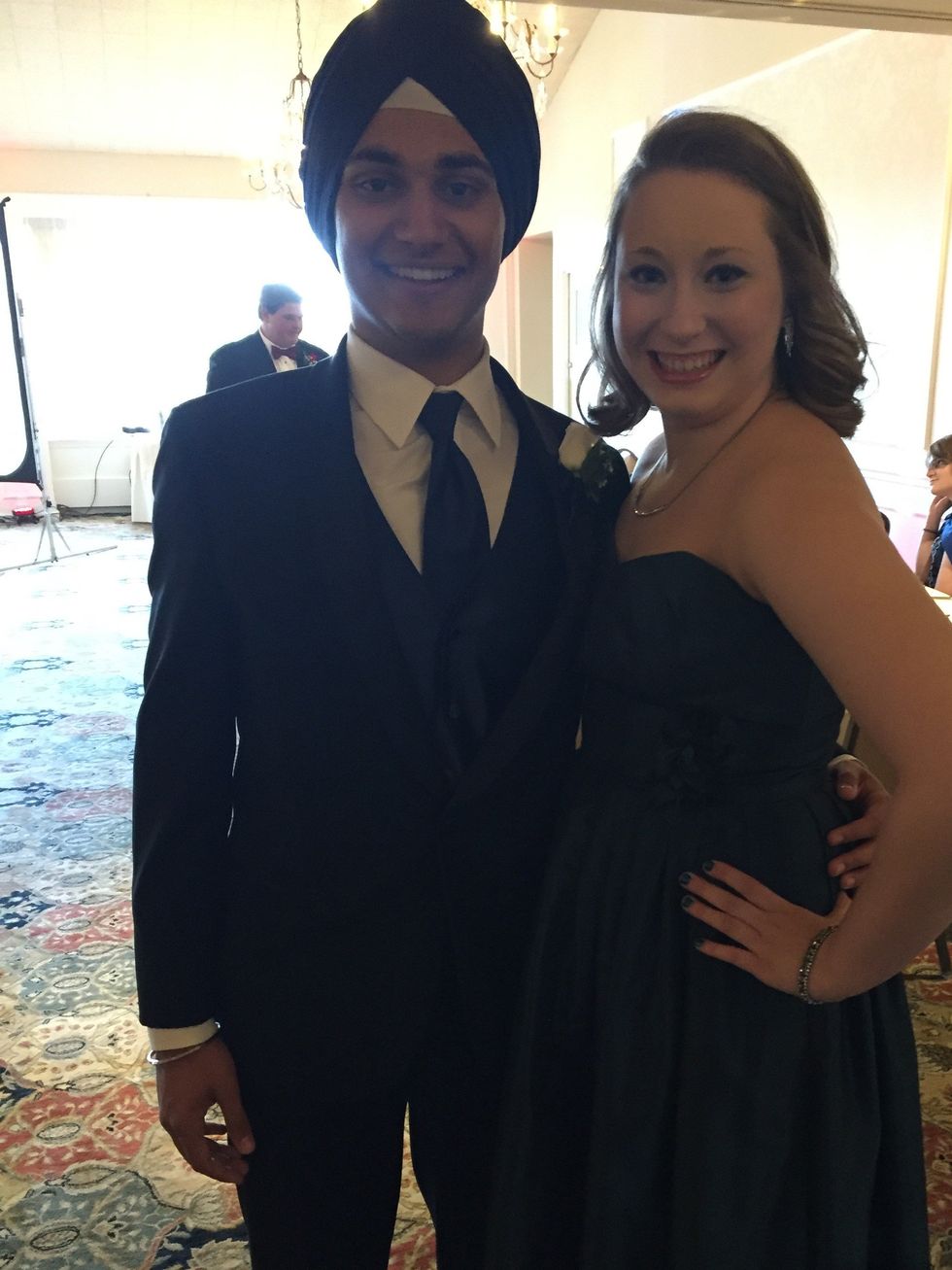 Prom 2016Lauryn Heppe
He has taught me everything I needed to know about our country and politics. He taught me biased news companies and how to find and argue your own opinion. I have always been glad to live in America, but he taught me how to love being a citizen here. He invited me to see a well-known speaker with his friends. He laughed at the controversial news articles I picked for my reports for my politically biased teacher to read. He taught me the importance of voting and educating yourself, regardless if you're of voting age or can legally vote. He answered all my questions without hesitation, but more importantly, with enthusiasm.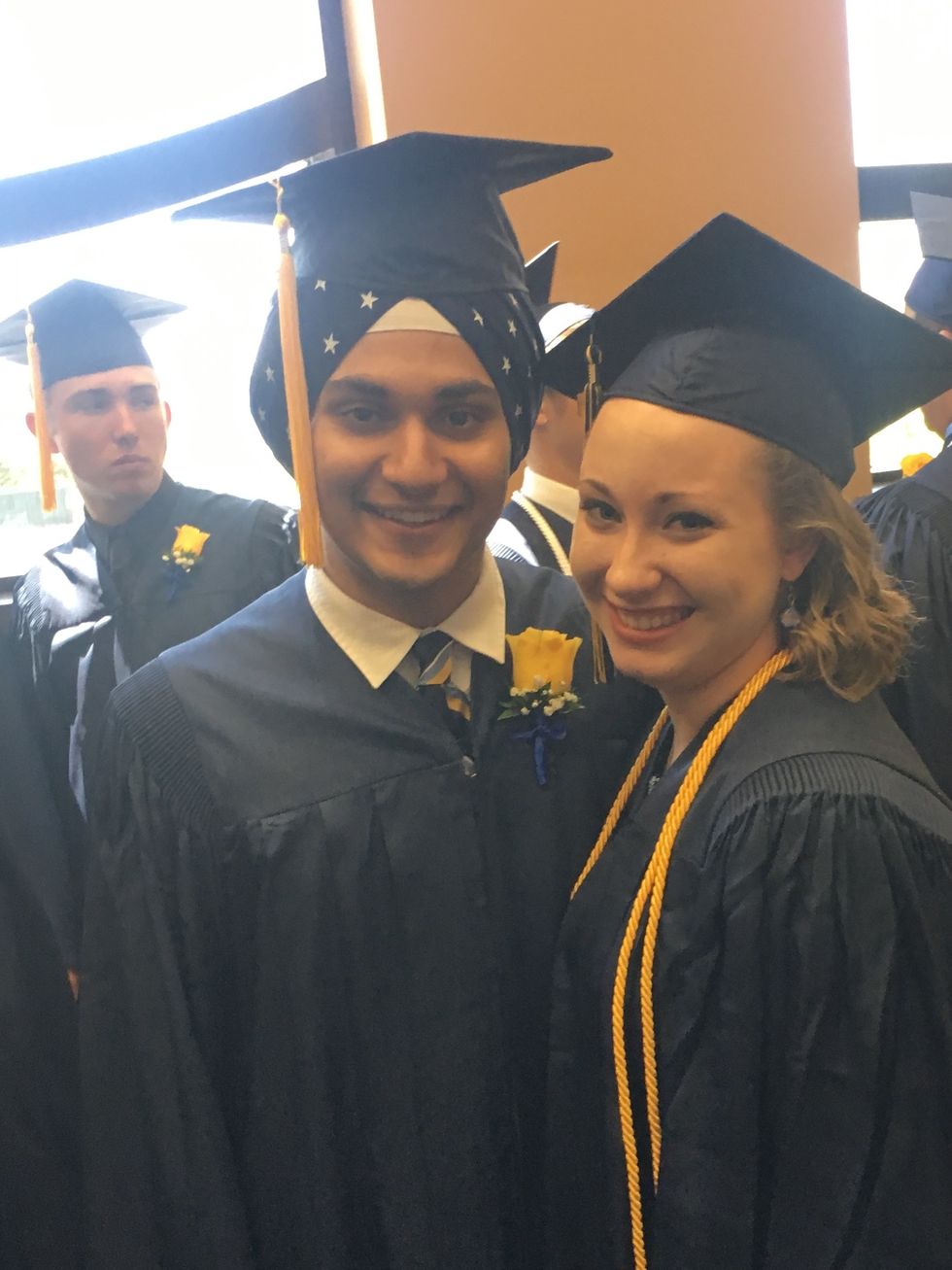 Graduation May 2017 Lauryn Heppe
However, after a lot of procrastination on his part, we decided on our colleges. He went to UW-Madison to study political science. However, he knew political science would only get him in the unemployment line. He sent me a picture of US Army gear, and I had asked him what that was for. He said he applied for basic training to serve in the US Army. He told me he was so excited about what was in store. He wrote a letter to the government explaining the importance of the religious and cultural significance of his turban and beard. He was excited that he was going to be gone all of the summer sitting in classrooms and getting his body into the best shape of his life. More importantly, he couldn't wait to represent his country.
We don't often talk due to our busy lives, but I always think of him and thank him for his kind heart. I thank him for sitting with me when the going got tough in high school. I thank him for being supportive when college wasn't going so well. I thank him for showing me how to be a true American. But most importantly, I thank him for serving in a country that we are sometimes ungrateful for. So while Memorial Day is about those who died for our country, we also can't forget those who still fight today. Today, I and millions of people here in the United States of America, thank you for your service. You are never forgotten in my heart.
Love you lots, boo.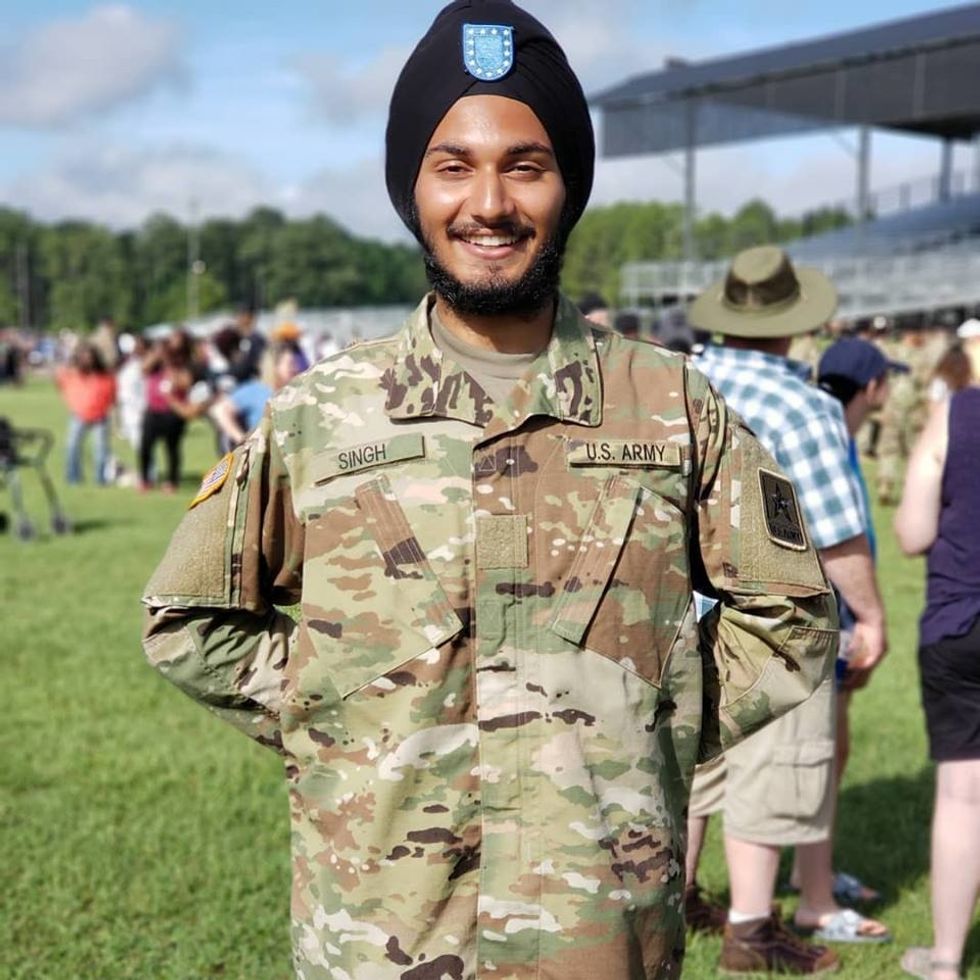 Graduating BCTManinderjit Singh