Dear Dad,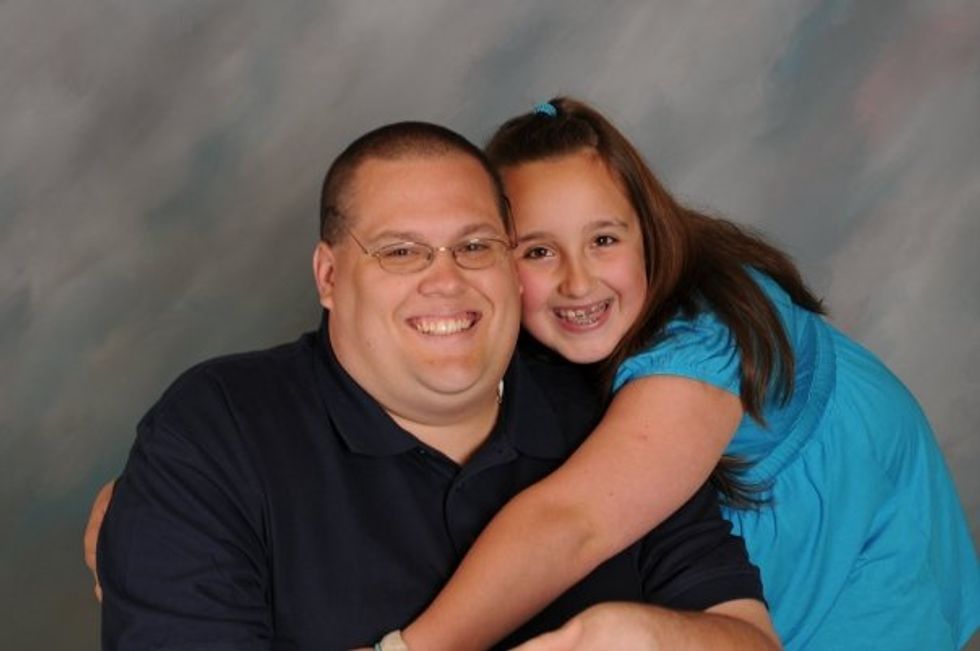 First, thank you. Thank you for coming into my life in the dreaded years leading to puberty, never running away and choosing to love me when I couldn't love myself. You entered my life when I was nine, I was a snot-nosed brat who thought my mother and I were better off alone, but that was far from true. Mom gave up everything for me and worked harder then she should have all while being alone. You've brought joy to my mother I could have never understood or done on my own.
At first, I refused to accept you as family, allowing the "sperm donor" to have a fatherly title instead of you. He never showed up to my basketball games or even danced with me during a father-daughter dance, that was you. I'm sorry it has taken almost 9 years for me to realize that you are in fact my dad, but I'm also sorry for praying you would leave those first couple of years. Through the years our relationship wasn't always perfect we both had to learn how to do this whole "step-dad and daughter thing" and you and I both know at times we really sucked at it.
I want to emphasize that although you're legally my stepdad, you are and forever will be my DAD. You're the reason I was introduced to the heavy metal genre. Our nights of Rockband not only introduced me to Paramore, a band you've taken me to see twice, but also helped me accept my singing voice and look at me now, I'm in my college's Show Choir. I credit a lot of my dirty mouth and mind to you as well and although the grandparents might not like it, it's my greatest tool for comedy.
Lastly thank you for coming into my life, without you I would have to deal with moms rants alone. Without you, I wouldn't have two of the most amazing beings in my life, my siblings. So this Thanksgiving, although I won't be with you, please know that all the way from Chicago I love you and Thank you.
-Love Banana.