Okay, I know: my previous article made obvious that I wasn't a fan of 'Thank U, Next' because it became an annoying cultural reference in social media. Still, I'd say Ariana Grande's fifth album is worth the 41 minutes of your day. It's that good.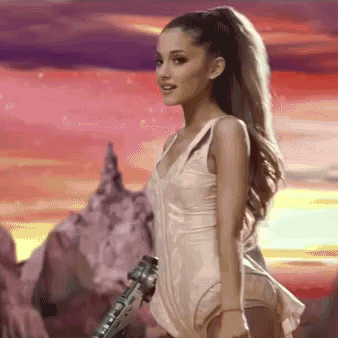 Ariana Grande's encountered quite a few barriers after releasing her fourth studio album 'Sweetener' six months ago: the unfortunate death of her ex-boyfriend and rapper Mac Miller, the demise of her publicized relationship with comedian Pete Davidson and controversy with rappers Soulja Boy and 2 Chainz for allegedly stealing their lyrical style in her most recent single "7 Rings".
Just before her recent album's release on Friday, Grande's axed her scheduled performance at the 61st Grammy Awards due to lack of consideration for her creative freedom. Love her or hate her, Grande's perseverance and consistency is untouchable, and it shows in 'Thank U, Next'.
Admittedly, I wasn't a fan of her previous album 'Sweetener' at first listen; it was dominantly overwhelmed with experimental yet unsuitable production by Pharrell Williams. Conceptually, I deemed 'Sweetener' a bubbly, energetic life-size Candy Land musical. It didn't work as well, though.
But 'Thank U, Next' is superior to its predecessor—a dark, honest and emotional album we truly needed from Grande. Unlike 'Sweetener', Grande's at her most vulnerable, slowly transitioning into the contemporary R&B stratosphere. This is evident in her fifth track, "Fake Smile" where she confronts her troubles with fame, admitting she's unhappy and refuses to put on a façade.
Meanwhile, her most heartbreaking song is "Ghostin" with an instrumental that, reportedly, is a slowed-down version of Mac Miller's song "2009". Speaking of the production: literally amazing; the blazing horns in "Bloodline" which complements Beyoncé's "Countdown" and the trap-influenced breakdown at the end of "Bad Idea" are definitely the key highlights.
The final song of the album, "Break Up With Your Girlfriend, I'm Bored" is an intriguing song title that lives up to its expectations. Sampling boy band NSYNC's "It Makes Me Ill", the song tackles Grande's longing for someone she doesn't know, who's in a relationship. In the accompanying music video, we see the polar opposite of what the song means. The song's lyrical content and production is pure R&B and pop-infused nostalgia we all needed.
Ariana Grande - break up with your girlfriend, i'm bored
There isn't a track on this album that you should skip. If it were 'Sweetener', I'd probably skip a few. This is definitely her most cohesive album to date since her third album 'Dangerous Woman'.
Truly, 'Thank U, Next' is her magnum opus.