In 2017, texting your parents from college has become the new weekly phone call. With texting, you can quickly and instantly ask for what you need.
However, your parents are still parents, and you have to be subtle in the art of the text to get what you want. In the same way, your parents are trying not to seem too involved, but still want to know what's going on. All the double meanings and nuances of these conversations can get confusing.
Don't worry. I am here for you. Here are some common text conversations with your parents, decoded.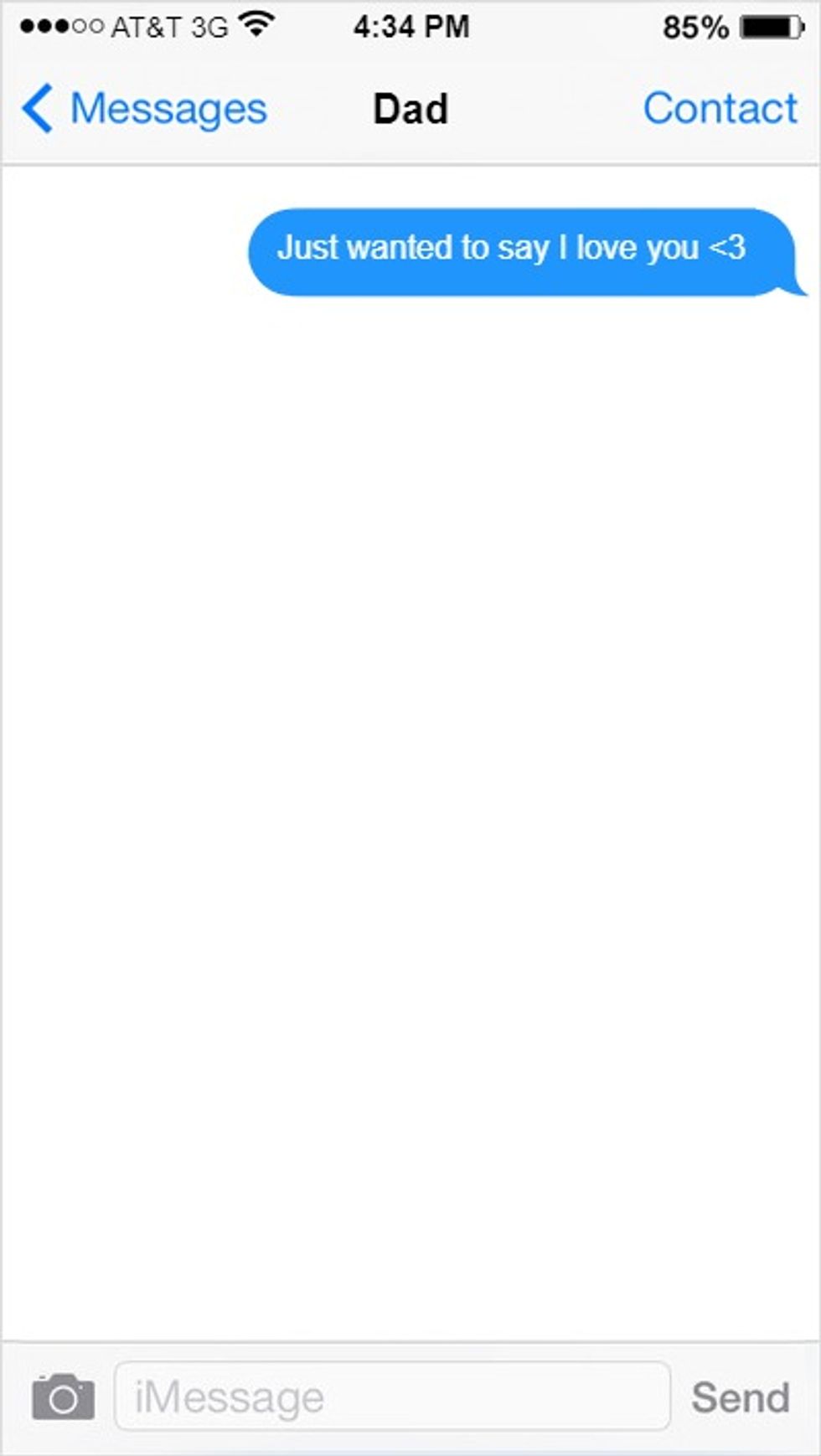 Translation: I'm about to ask you for more money.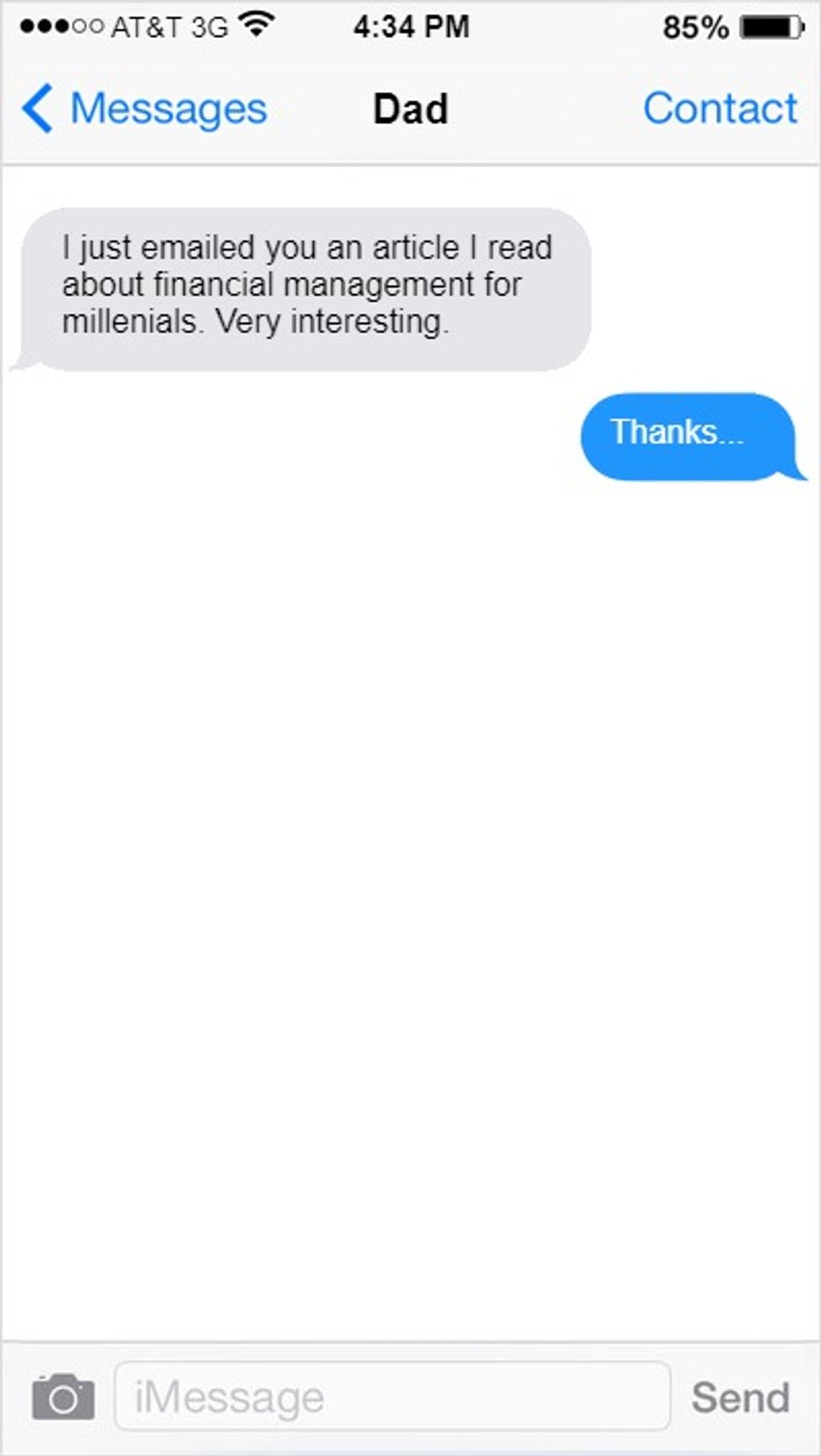 Translation: Get your own money.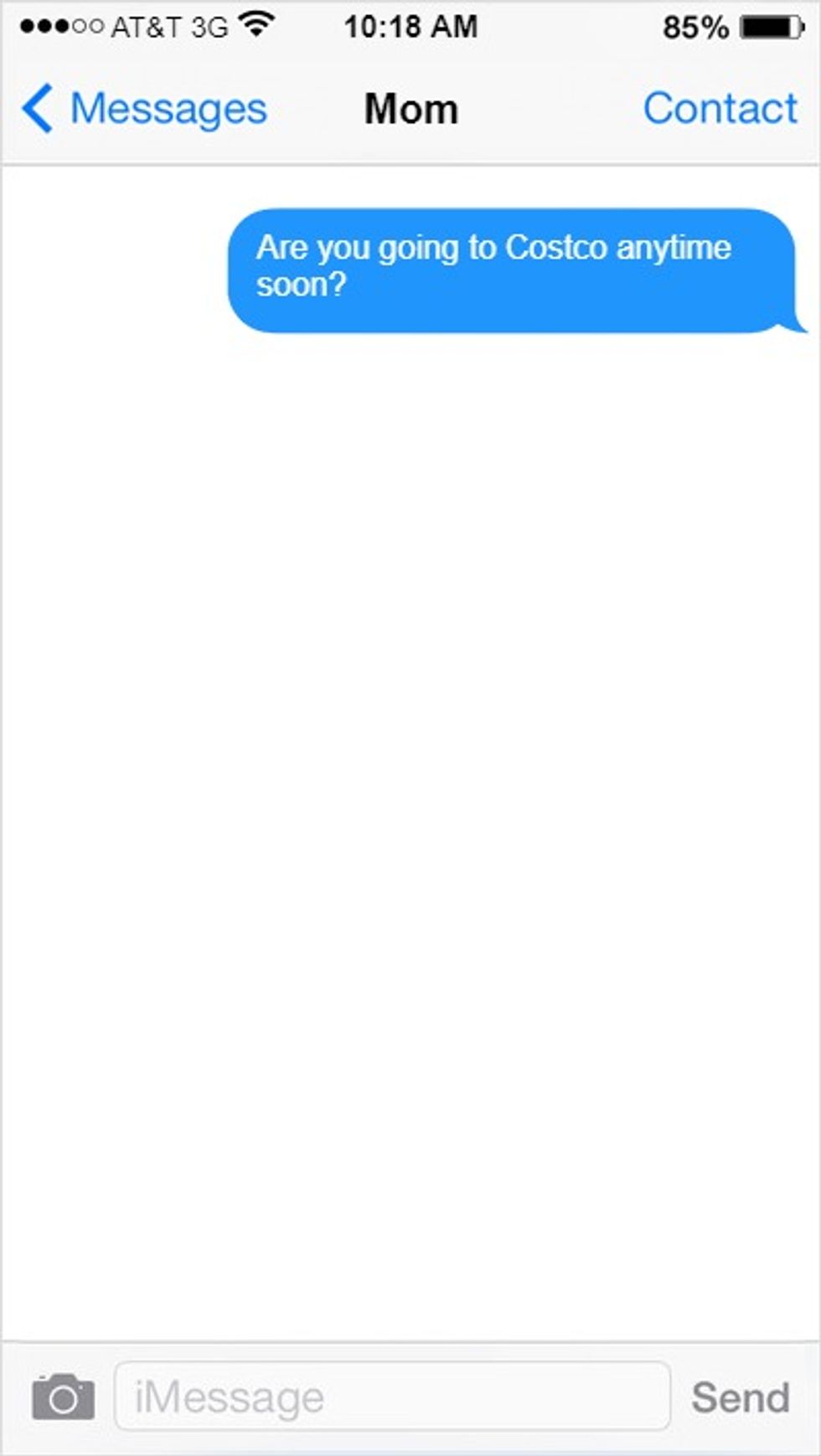 Translation: Please bring me more food.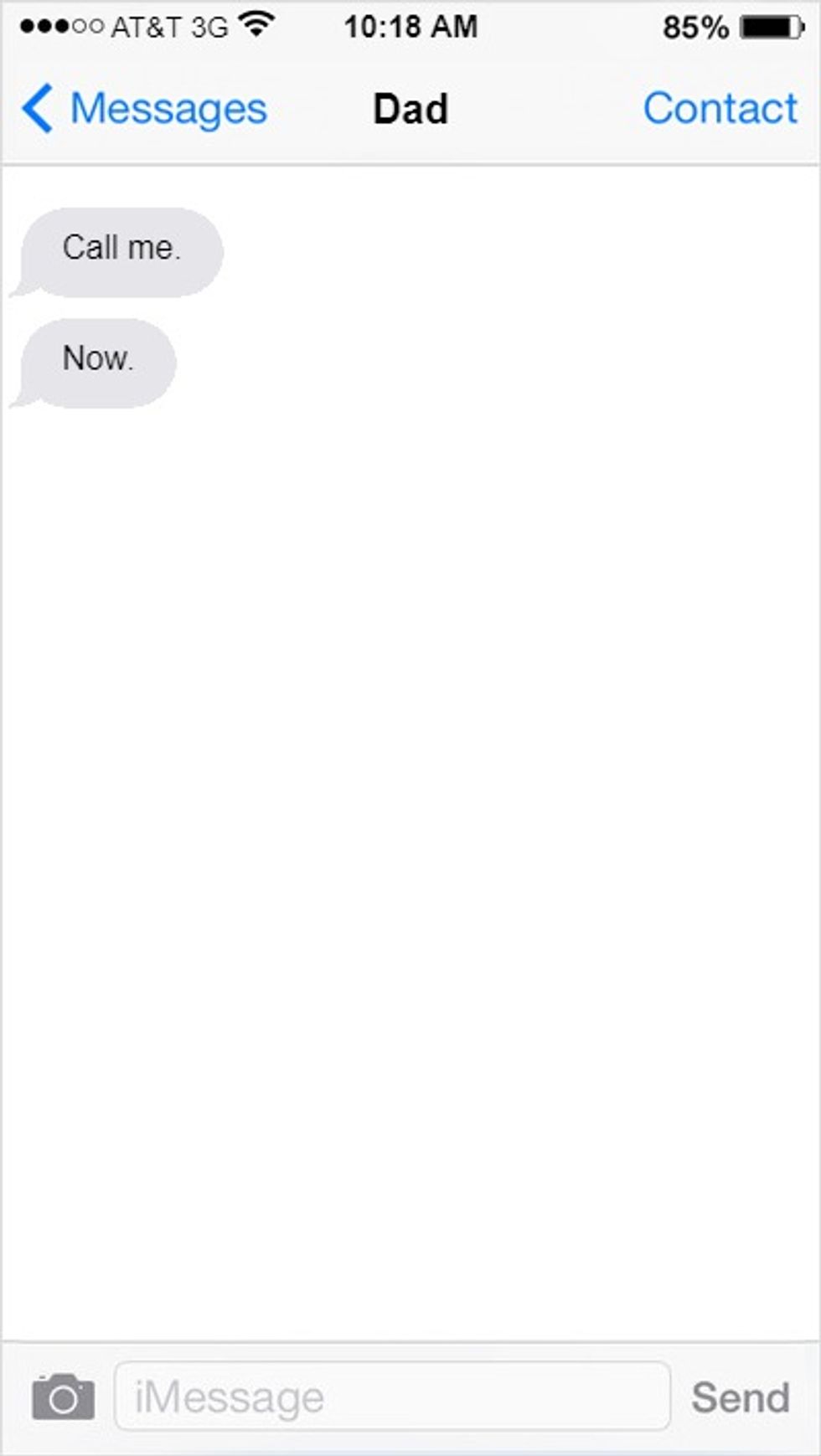 Translation: You are in deep doodoo.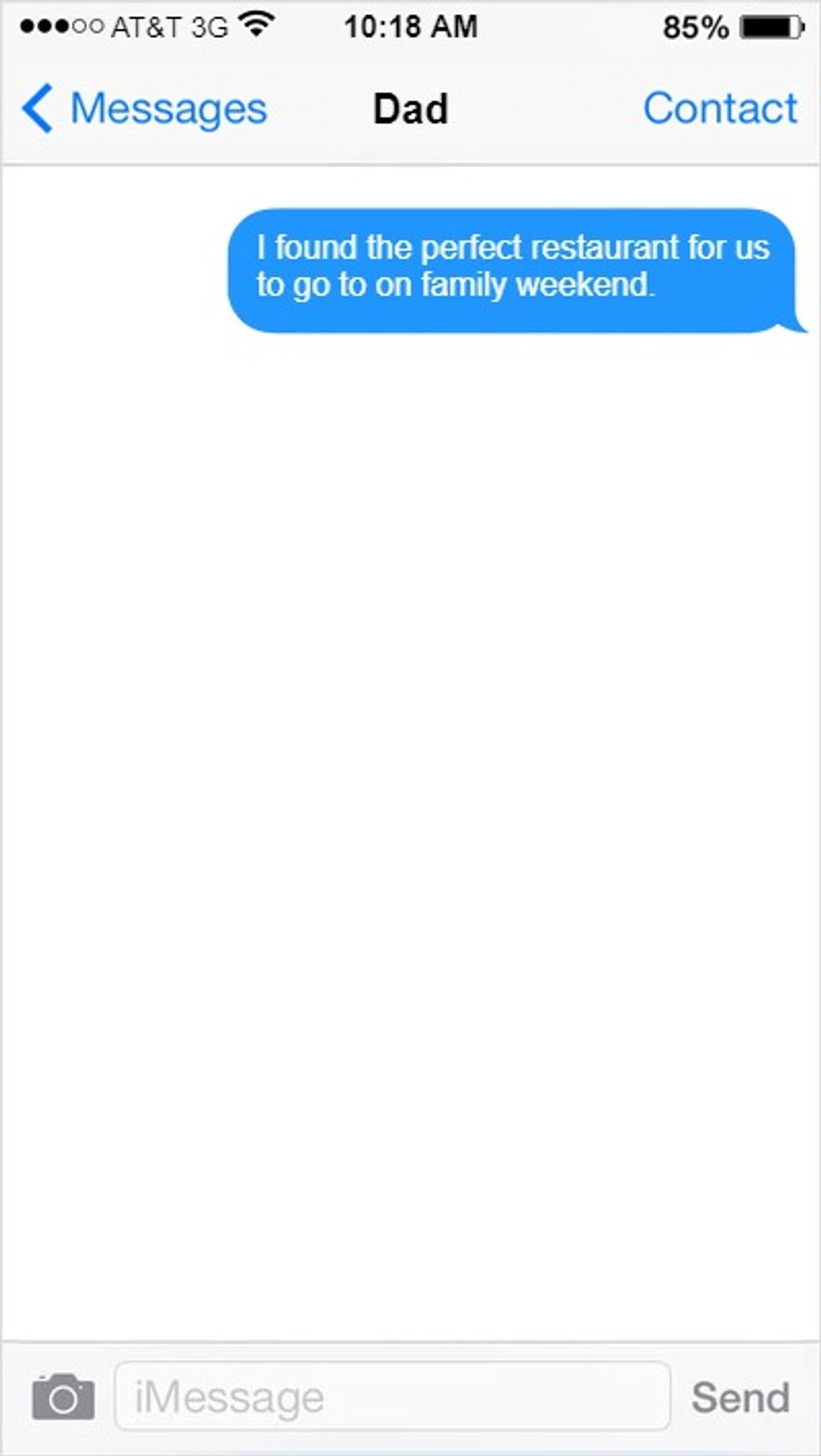 Translation: I've been dying to go this restaurant, but it's too expensive for me on my own.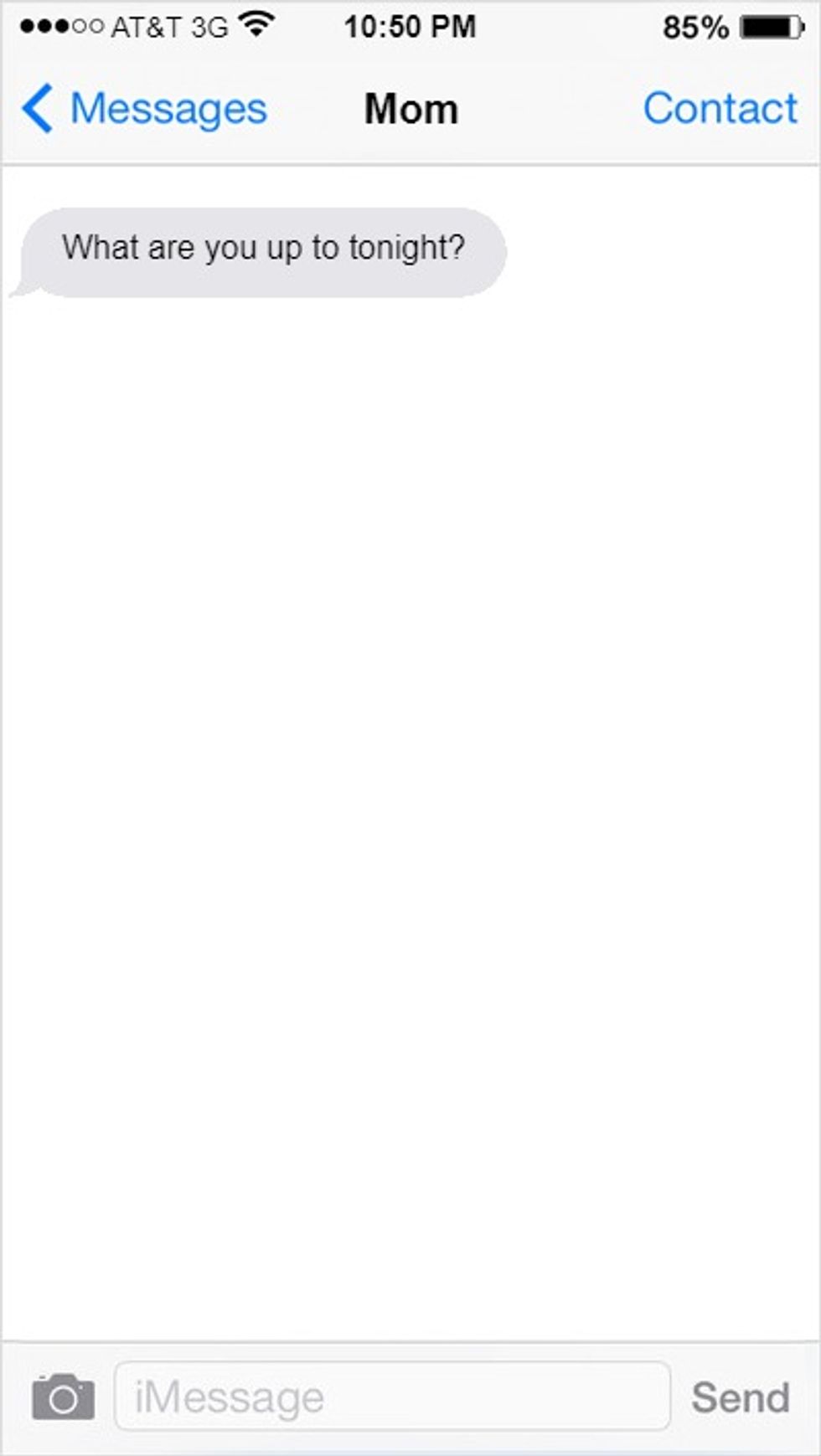 Translation: Are you drinking?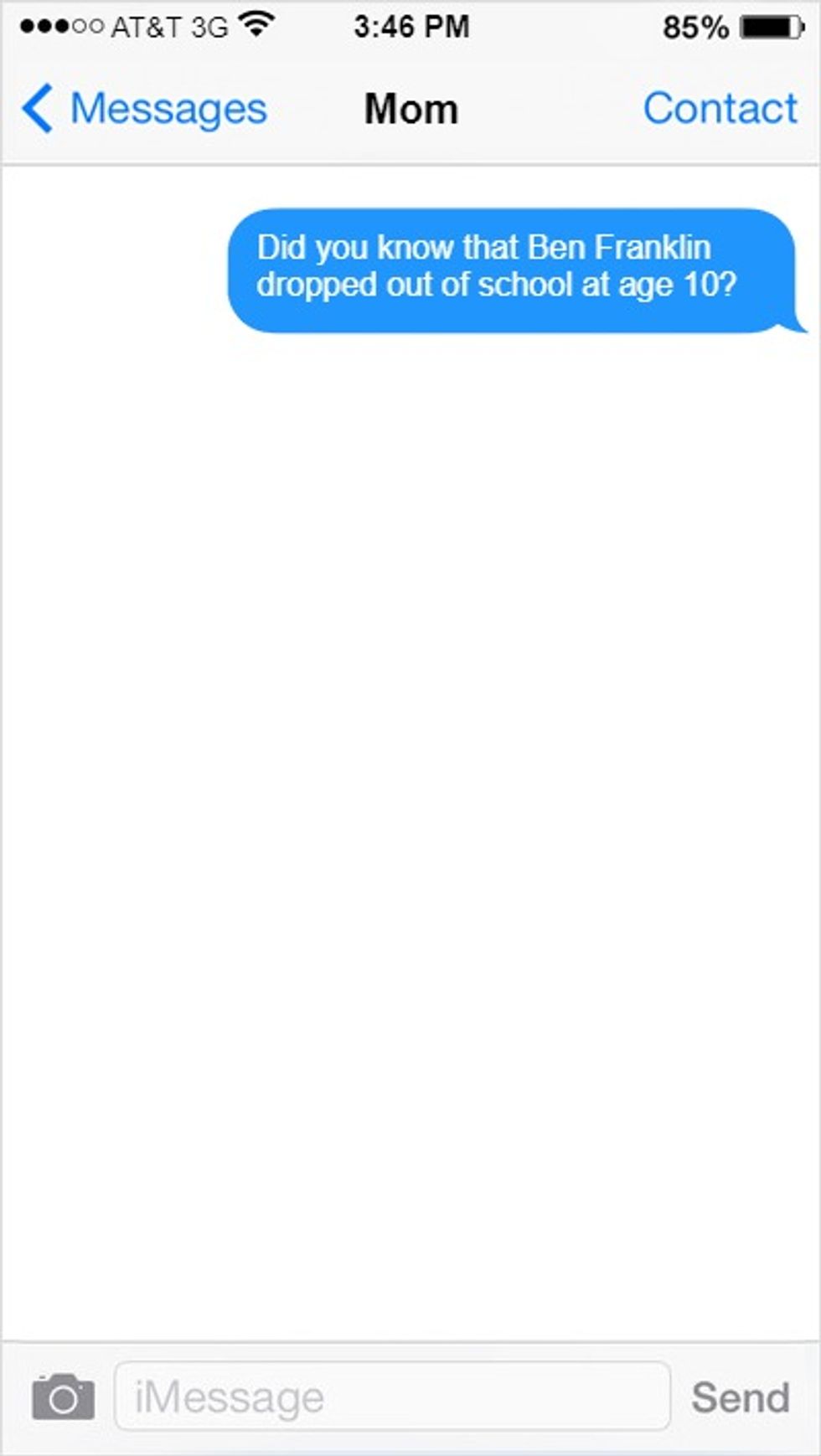 Translation: My grades are about to be posted.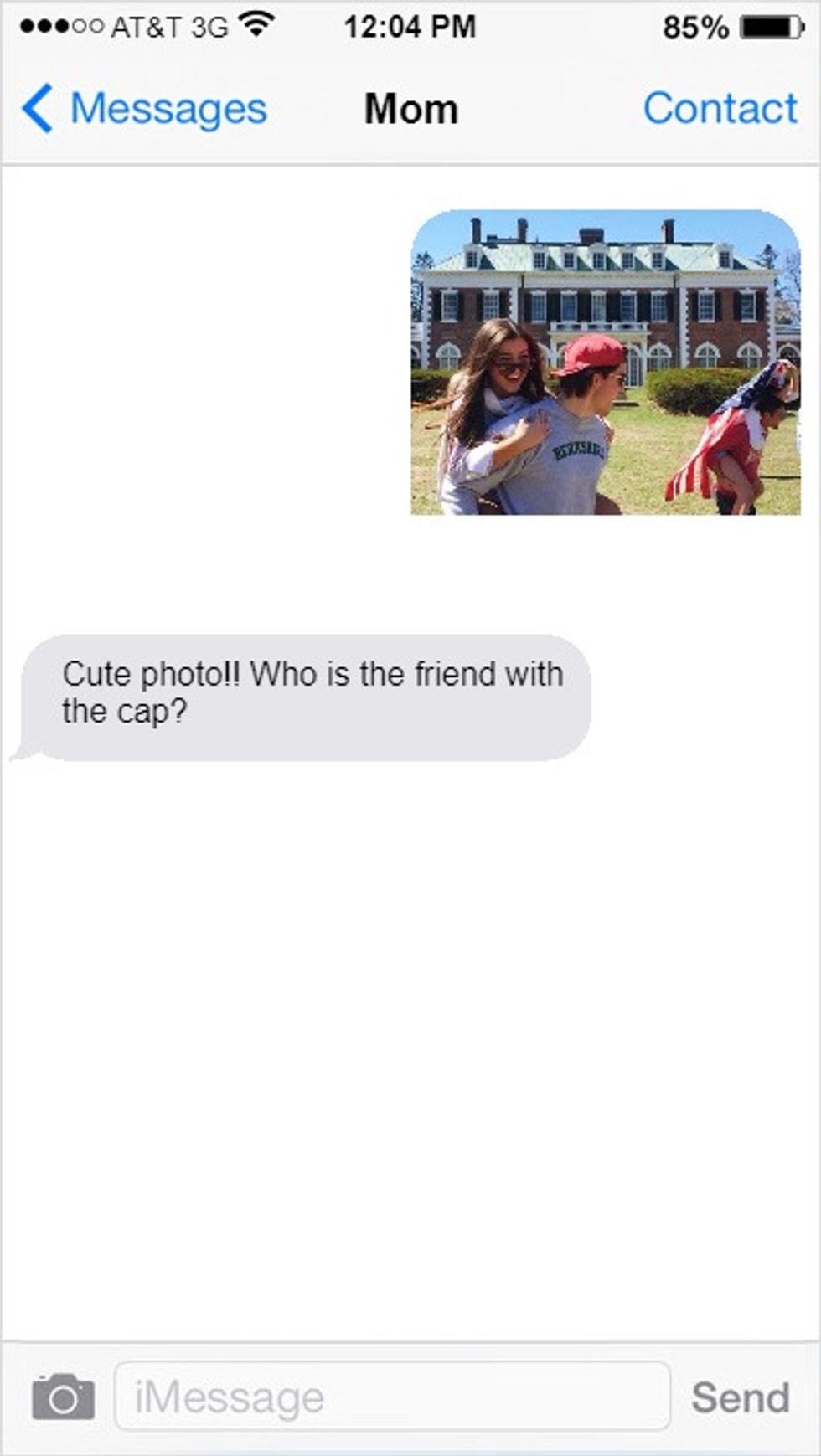 Translation: Is that your boyfriend? Tell me his name so I can google him.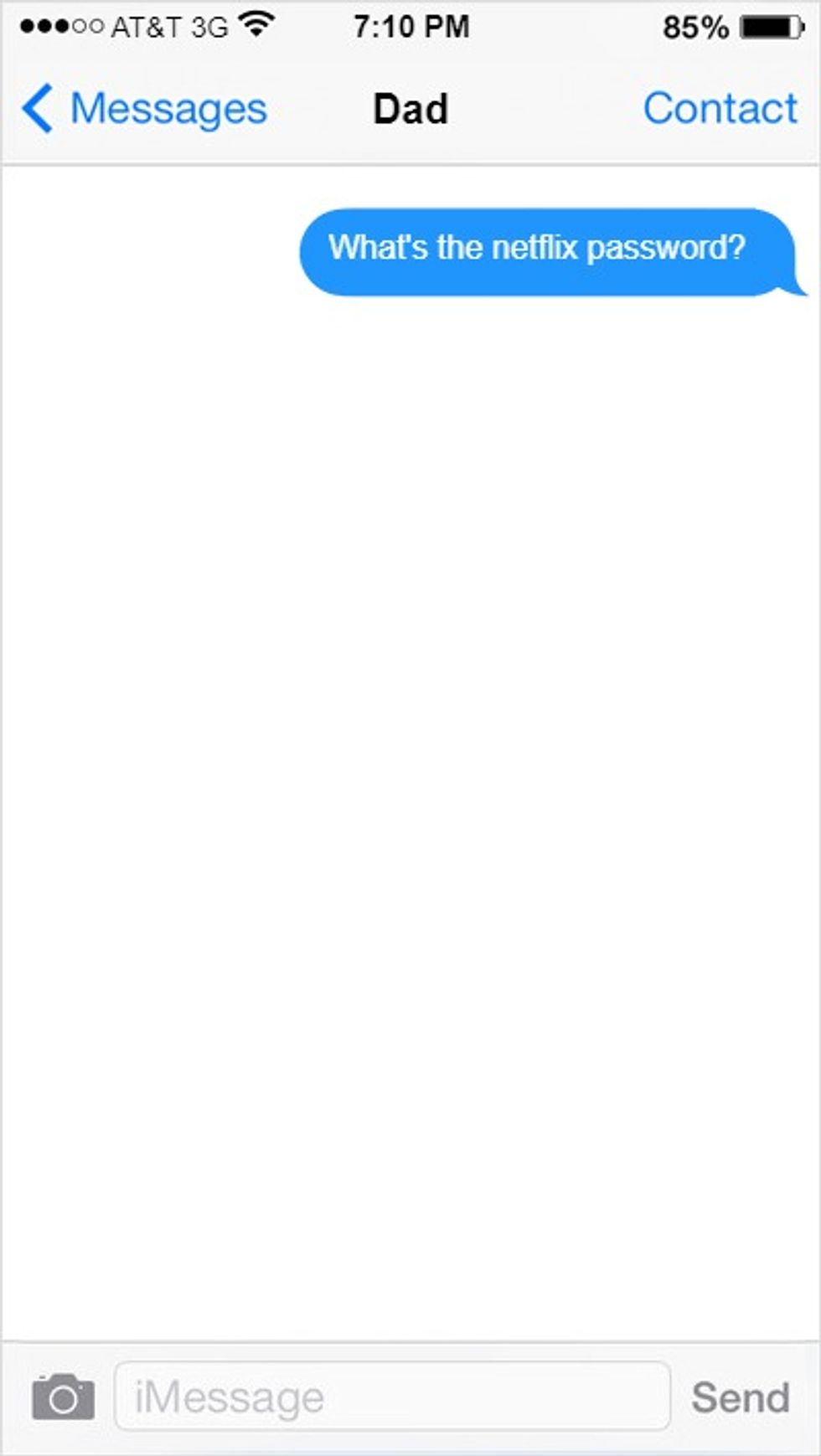 Translation: Everyone in my dorm will be sharing our Netflix account.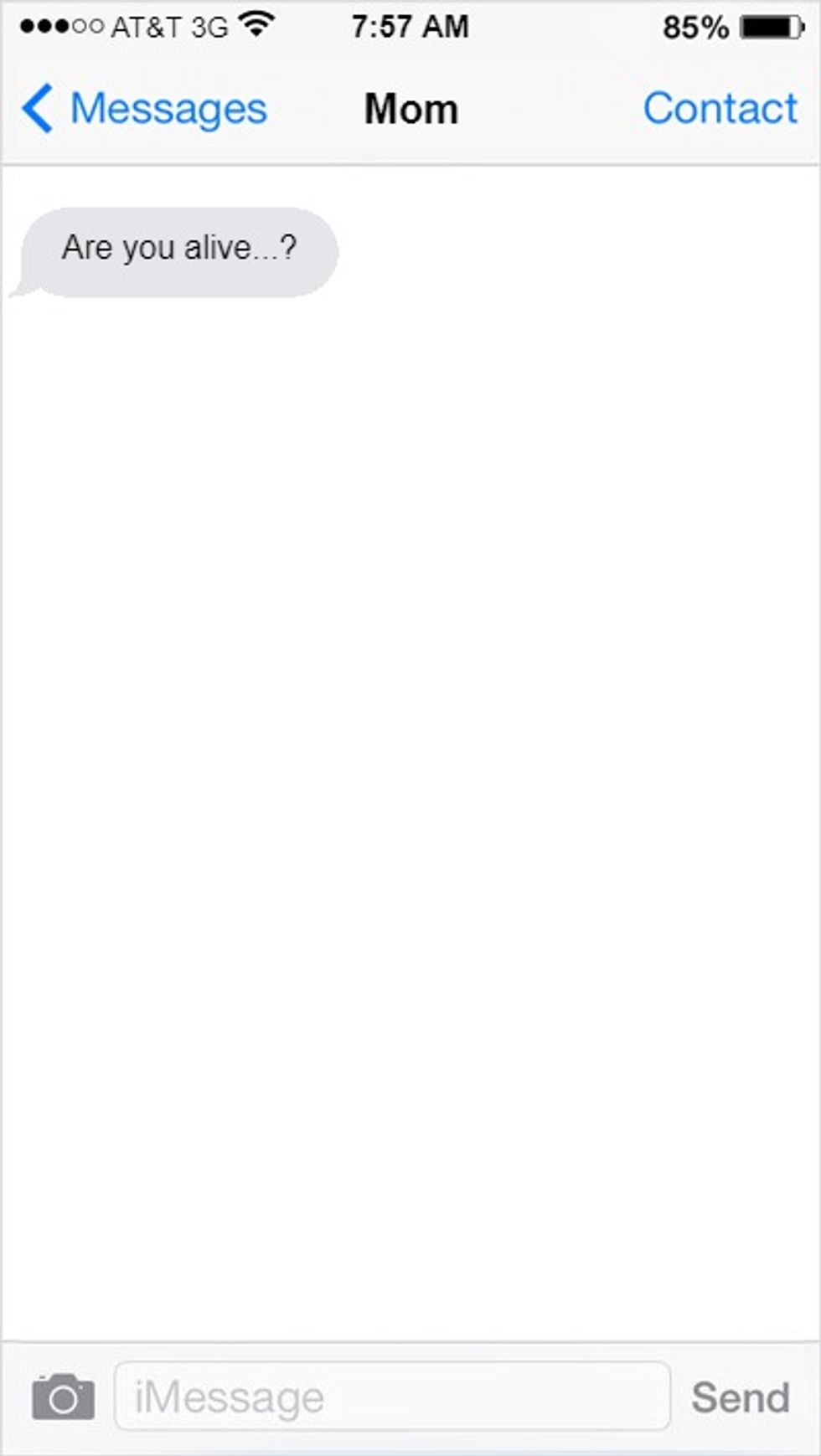 Translation: You haven't called or texted in over 12 hours.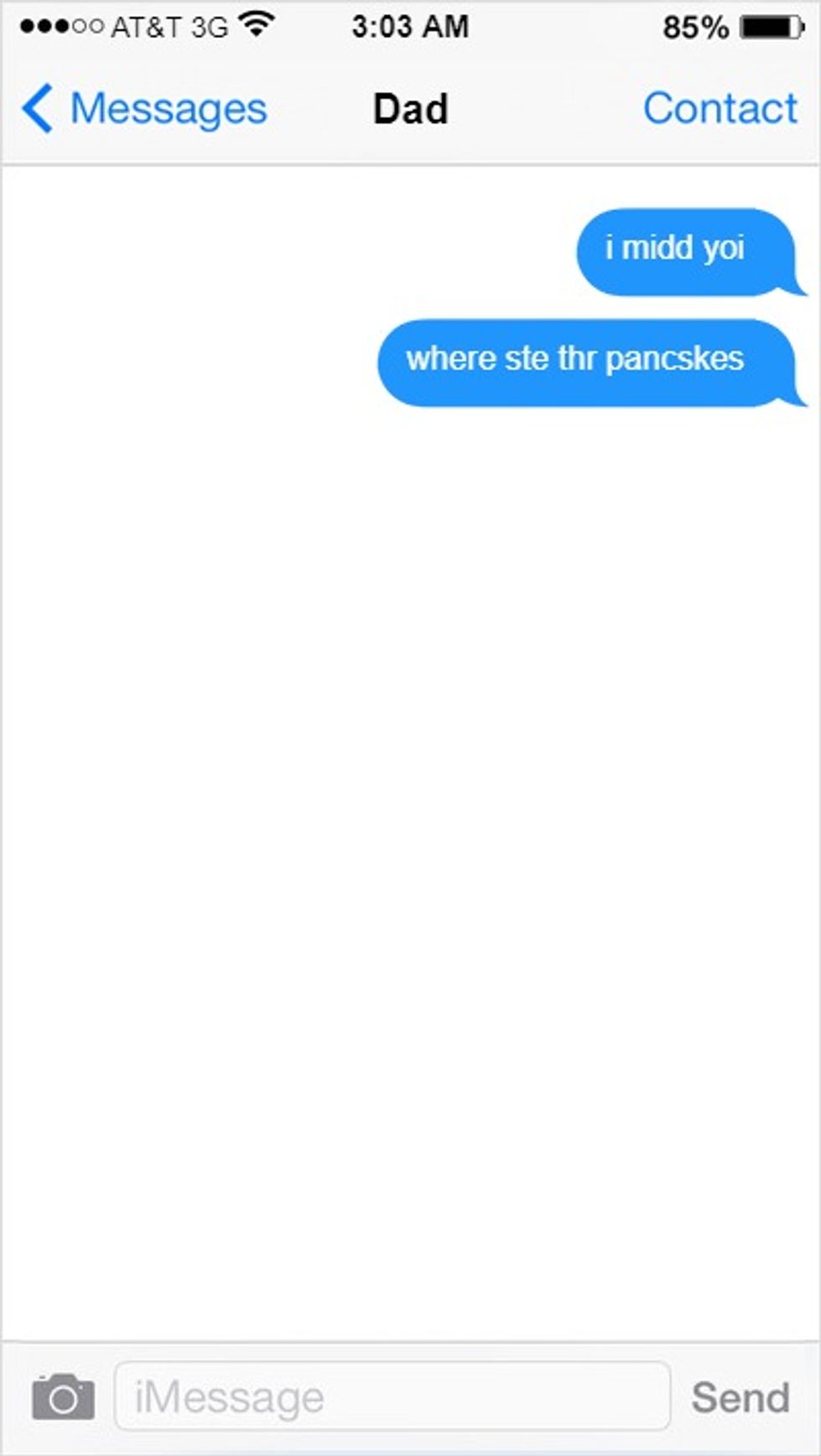 Translation: I went out last night.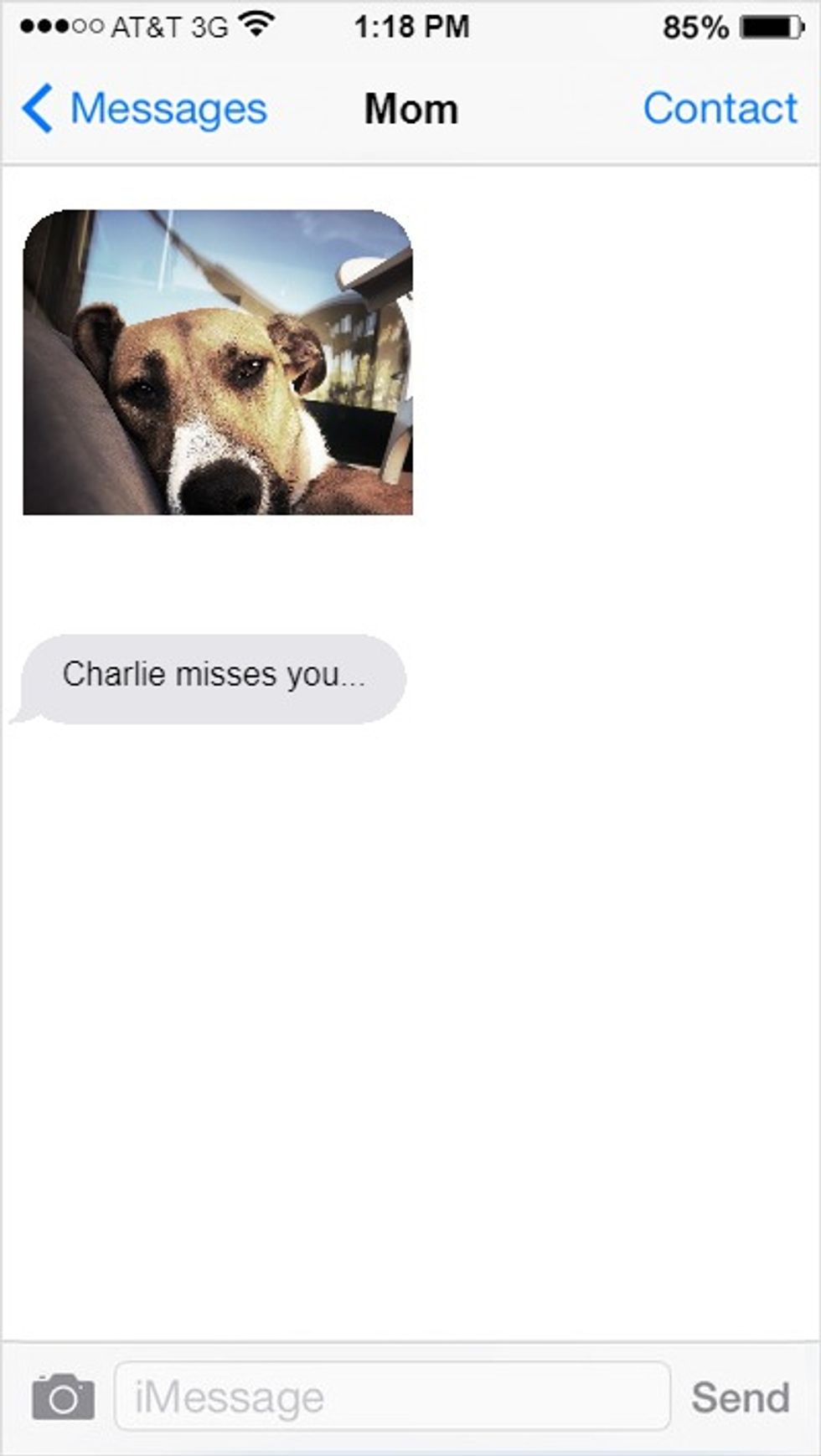 Translation: I miss you.