1. Sorry (2016)
We ALL know that Lemonade was absolutely fire. All of this album was empowering and "Sorry" told woman to drop whomever was not making them feel their very best. The phrase "boy bye" was coined in multiple snapchat stories and Instagram's post break up. Let us girls get over the sadness and move on, TELL THAT BOY BYE!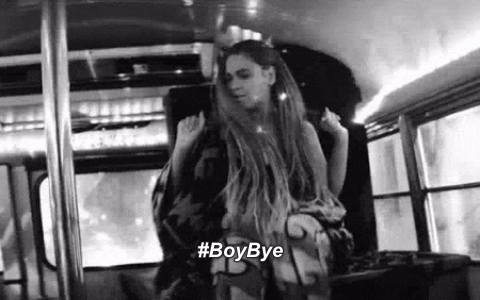 2. Single Ladies (2008)
Don't try and tell me you didn't learn how to do every move to this music video.. because we all know you did. Flicking your wrist and moving your head side to side? After your fifth grade breakup with your boyfriend of one week this song was your anthem sister.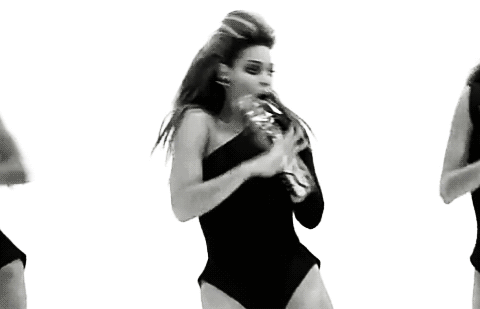 3. Run the World (2013)
If Beyonce's feminism message wasn't clear enough, the 2013 "Run the World (Girls)" straight up told you that no one was better than us. We are the epitome of strength and power, men didn't stand a chance anymore. Disrespect us? No they won't.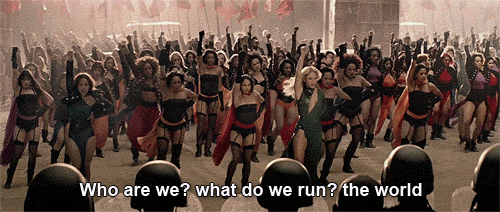 4. Irreplaceable (2006)
Any time I hear the word "left" I will sing this song.. But incase you were insecure after your boyfriend cheated on you or you're heart broken put this song repeat for twelve hours and I promise you will feel better.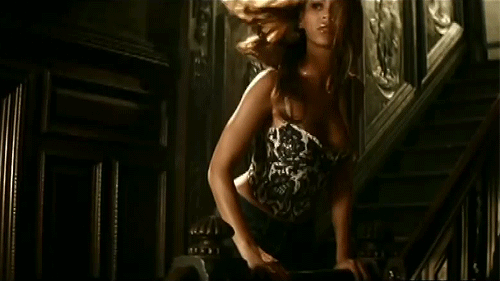 5. Pretty Hurts (2014)
2014 brought us the earth shattering album, "Beyonce" and along with that album was this beautiful song. Girls will always believe they are not beautiful enough when their in high school and middle school, this song reminded us that perfection isn't what we need to be. Its the kind the person that we are that matters.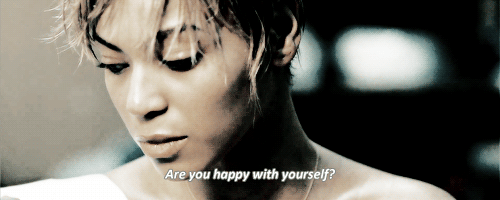 6. Schoolin' Life (2013)
No matter how old you are, this song will resonate with you. Beyonce made you want to dance and scream sing with your friends no matter how bad your day was, because life is will suck sometimes and nothing will change that.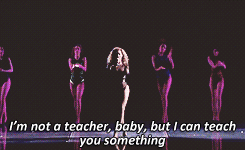 7. Feelin Myself (2014)
I know this is a Nicki Minaj song but this music video WAS ACTUALLY LIFE. You wanted to grab your bestie and some pink fur coats and sit in a kitty pool because Nicki and B did it so it has to be life changing.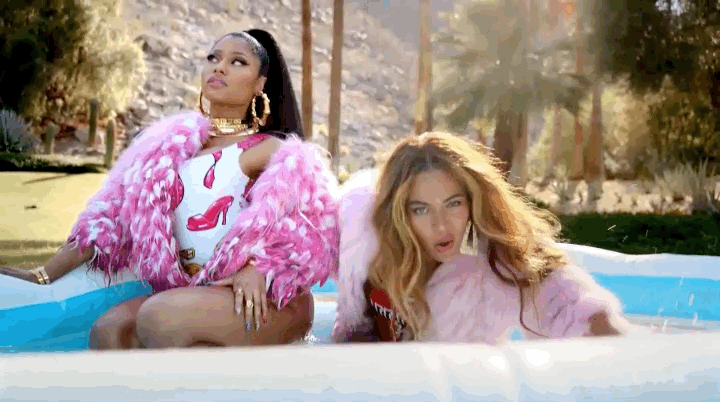 8. Grown Woman (2013)
I want to dance even thinking about this song. And incase someone tried to tell you how to live your life today? Just take a moment to listen to this and you will feel refreshed and hell "you can feel bad if you want, you can do whatever you want. Cause you got a cute face and your booty so fat."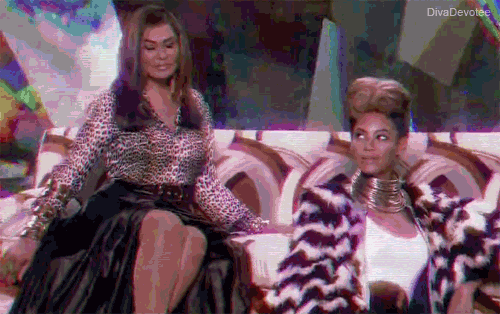 9. Diva (2008)
You're a queen, and if you haven't been feeling it recently and life's got you feeling less than the diva you are.. collect yourself and remember the wise words of Beyonce, "I'm a diva best believa"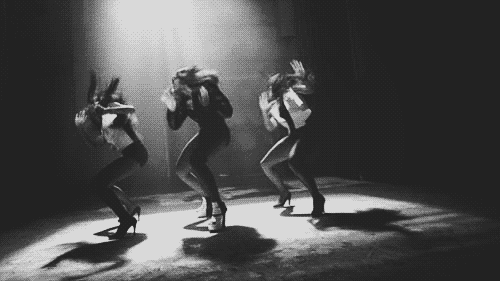 10. Flawless Remix feat Nicki Minaj (2014)
We all know those days when we wake up looking less than flawless, but you wouldn't change it if you could. "And say what you want I'm the sh**" Nicki makes another appearance and slays, not to mention Kanye popping in for a second to just tell us that we're the baddest and don't need anyone else's approval.