Whenever you go on vacation you always research the must do places to see or must do places to eat or must do rides. Walt Disney World just so happens to be one of the most must-visit places in the United States for some people, including those who travel from over-seas just to go to Walt Disney World!
As a professed Disney geek myself I have been to Walt Disney World an outrageous amount of times, but the parks never get old each time I go! This is because they are always adding something new and Walt Disney World always has a unique sense of magic surrounding it. As a result of being at Walt Disney World so many times and doing my research, of course, I have compiled a list for your next trip to Walt Disney World including the must-do's on your trip!

1. Take pictures at The Purple Wall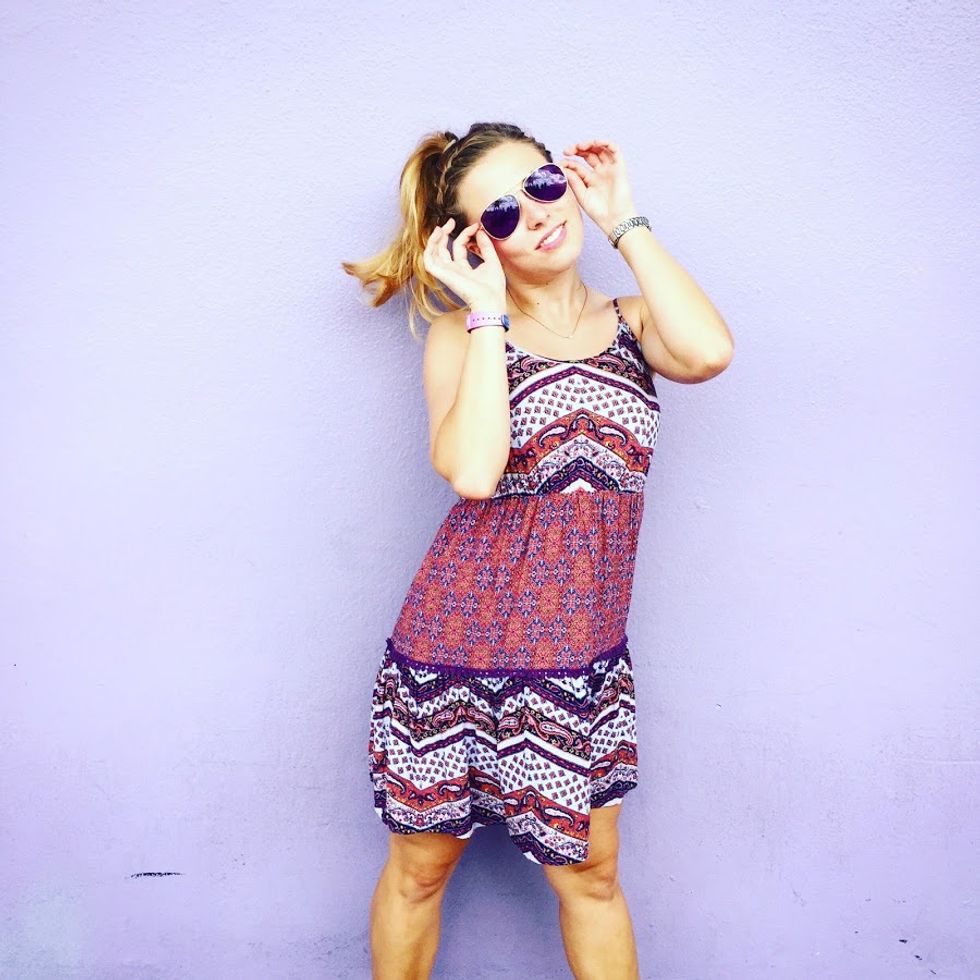 Fun Fact: it's one of the most Instagrammed walls in Disney world! It's located near the entrance to Tomorrowland in the Magic Kingdom!
2. Have a kitchen sink!!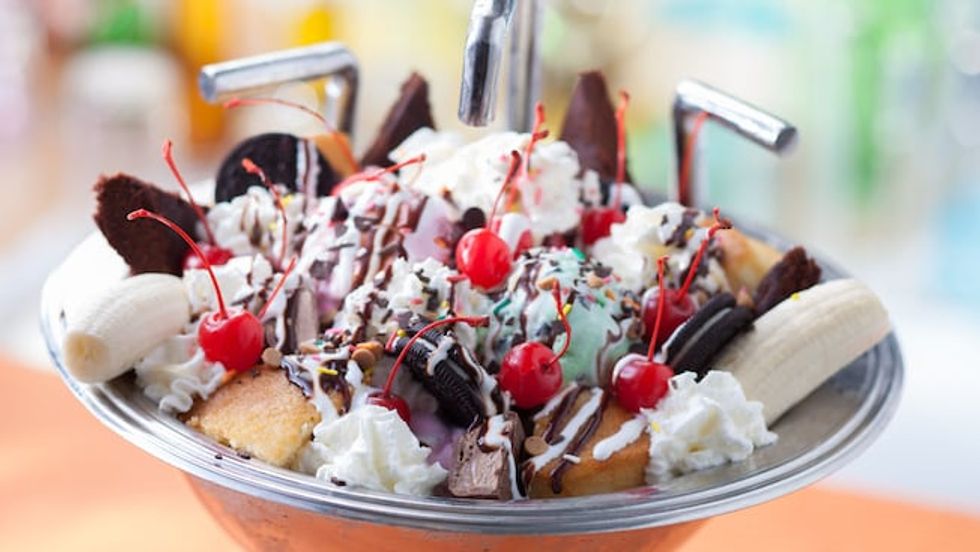 This is a very popular ice cream dish at Beaches and Cream Soda Shop located in Disney's Boardwalk Resort! Many college students who do their Disney College Program at WDW will often go and do the kitchen sink challenge with their roommates as it has far too much ice cream for one person! (Fun Fact: It has 8 scoops of ice cream in it and the dish looks like an actual sink hence the name kitchen sink!)
3. Ride Tower of Terror
It may seem scary, but it gives you such a thrill which makes it easily one of the best rides in all four parks. It's located in Hollywood Studios!

4. Attend Fantasmic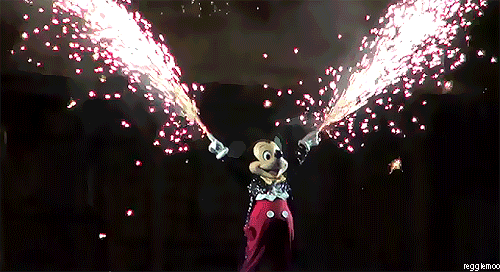 This show never gets old no matter what age you are! Through Fantasmic, you enter Mickey's dream world as good and evil battle it out on the water. See it in Hollywood Studios!
5. Ride Rock N' Roller Coaster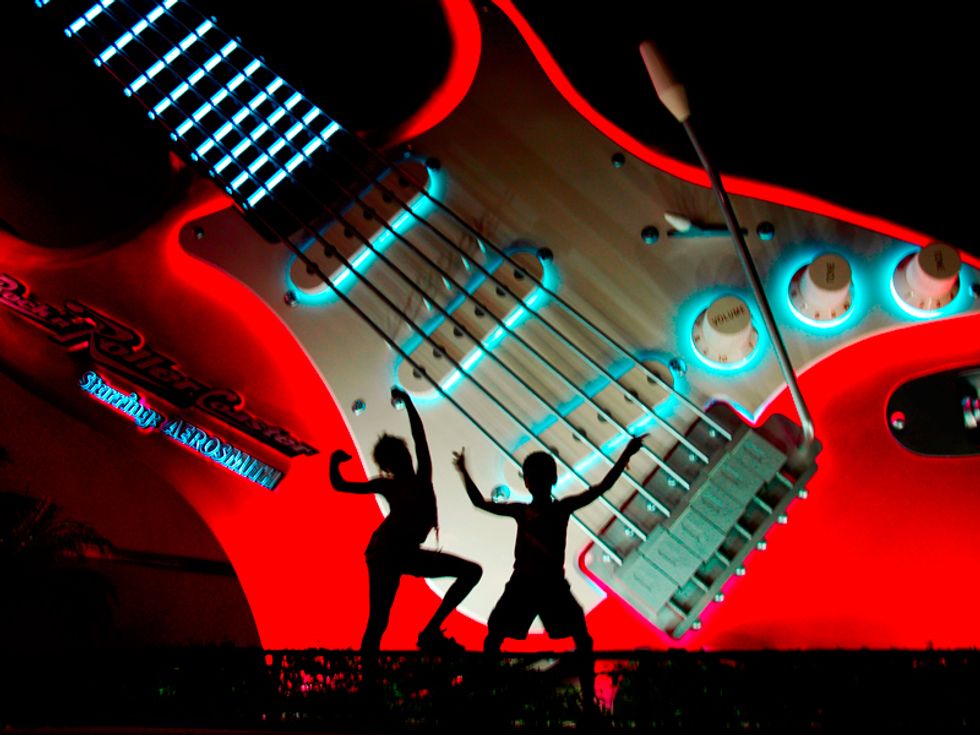 Some might say this is a must ride along with Tower of Terror! They only have this ride in Disney World and Disneyland Paris so fasten your seat belts and get ready for a wild ride to the music of Aerosmith in Hollywood Studios!
6. Mail a Coconut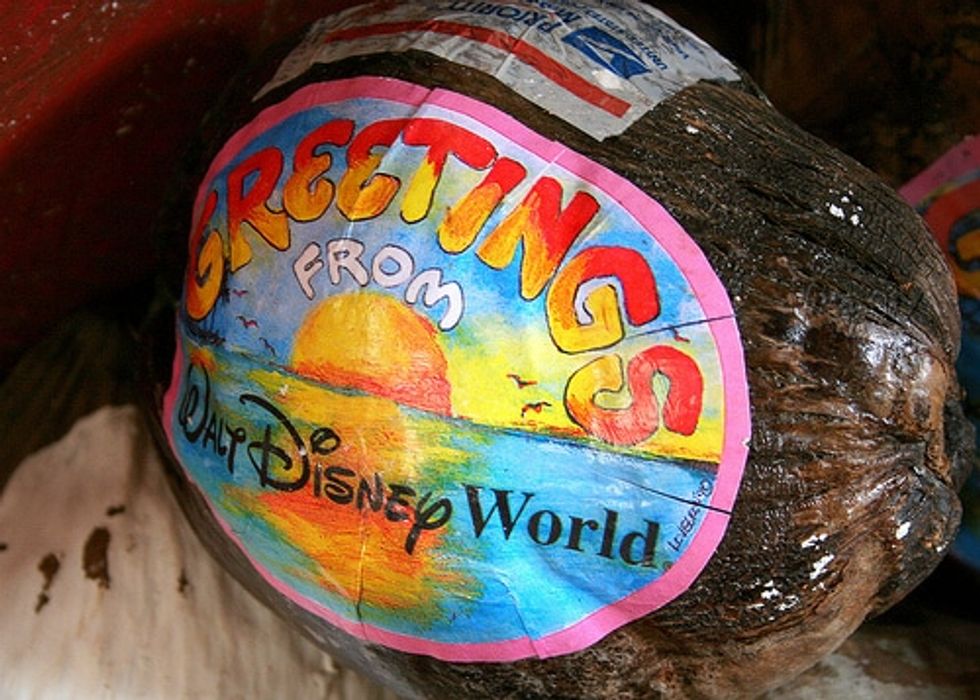 Yes, you read that correctly! In the gift shops at Pirates of the Caribbean, Caribbean Beach Resort, and the Polynesian Resort you can buy a postage-paid coconut and mail it anywhere in the United States! The cost is $20 including postage!
7. Visit the World of Pandora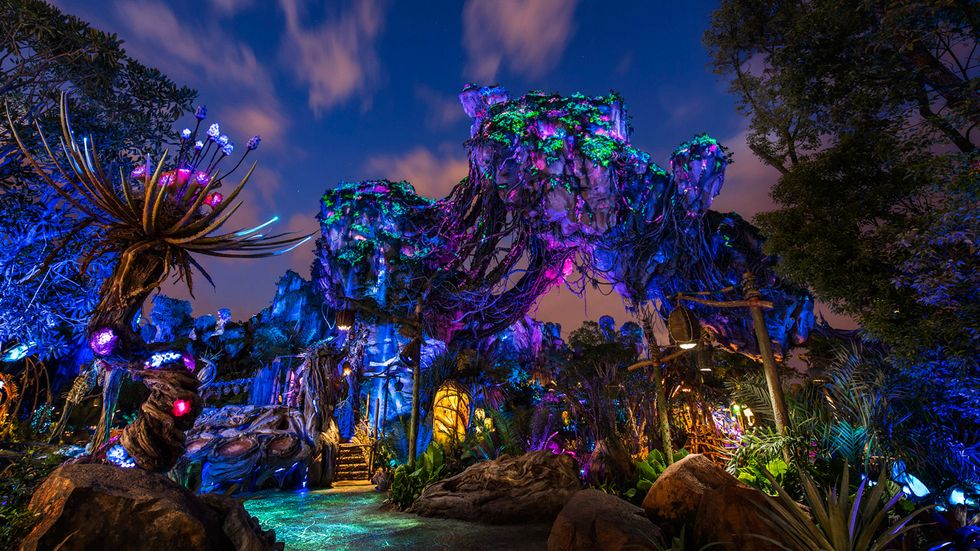 This is a new land that was just recently added to Animal Kingdom! Representing the World of Pandora from the film Avatar you'll be amazed by the beauty of everything! There were also two new rides added to go along with this land that you can enjoy with friends or family!
8. Eat/Drink at every country in World Showcase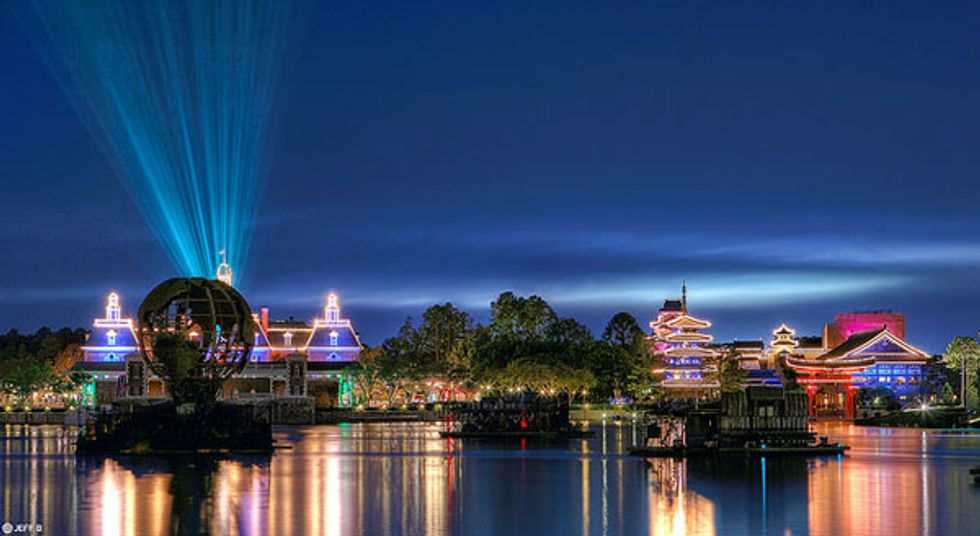 World Showcase at Epcot is a must visit. if you're with younger kids they might not appreciate it as much, but as an adult, it is truly a must do to visit all the countries! If you're with a younger child I suggest getting them a "passport" available at any gift shop in Epcot! You can stop in any gift shop in each country and get it stamped just like you would a normal passport! For teens and adults, however, eating and or drinking (drinking if you're 21 or over) is the way to go to try new food or different types of drinks in each country! Plus then you can say you've been to 11 countries in one day!
9. See Rivers of Light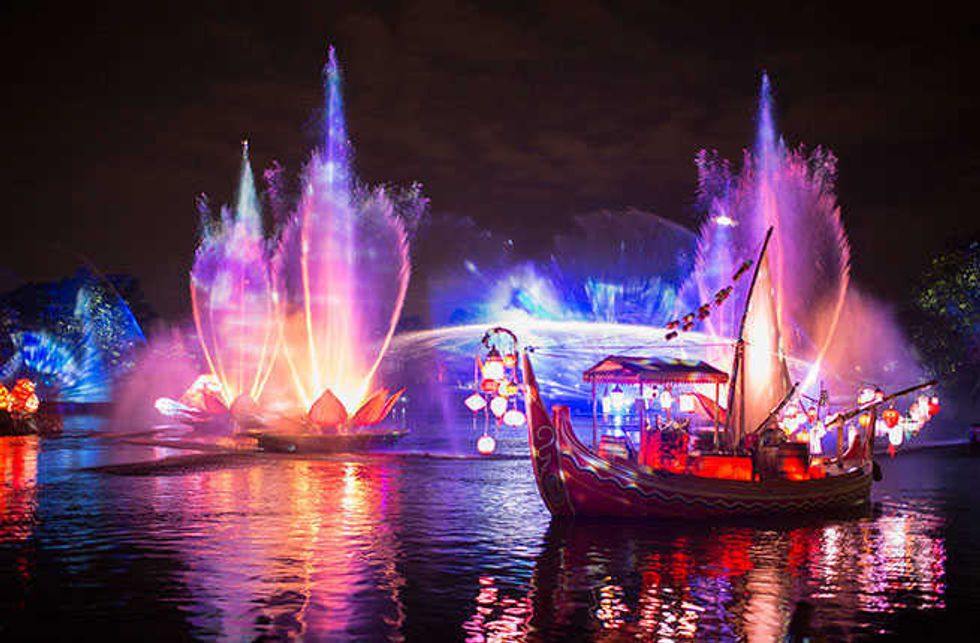 This light show opened last summer and people have been raving about it! In this light show, Discovery Lagoon is brought to life with floating lanterns, mist, projections, music, and other performances! It's similar to the World of Color projection water show at Disneyland's California Adventure in Anaheim, California!
10. Experience the 'Kiss Goodnight'
Anyone who stays until the very last minute of Magic Kingdom's operating hours can close out the park with their 'Kiss Goodnight'. This is where a special announcement is made on Main Street U.S.A. thanking you for visiting and quoting Roy O. Disney's speech from the opening day of Magic Kingdom at Walt Disney World on October 1, 1971! If you're a Disney geek this a unique way to end your day at the most magical place on earth!
If you do any of these 'Must Do's' at Walt Disney World you are sure to have a 'fantasmic' (see what I did there?) trip!