July 17th will be a night to remember for a long time. It will go down in history as the night that Kim Kardashian destroyed Taylor Swift. I take that back. I really hope it's not remembered that long because, honestly, who cares? Oh, that's right, the entire world cares for some reason.
In case you live under a rock, let me update you. Since Kanye's "Famous" came out, Taylor Swift has denied any prior knowledge of the line "I think me and Taylor might still have sex/Why? I made that b***h famous." Later, Kim said Taylor had no reason to be upset because Kanye called Taylor and asked her permission before releasing the song. Kim even said she had a video of this. Taylor denied the existence of said video.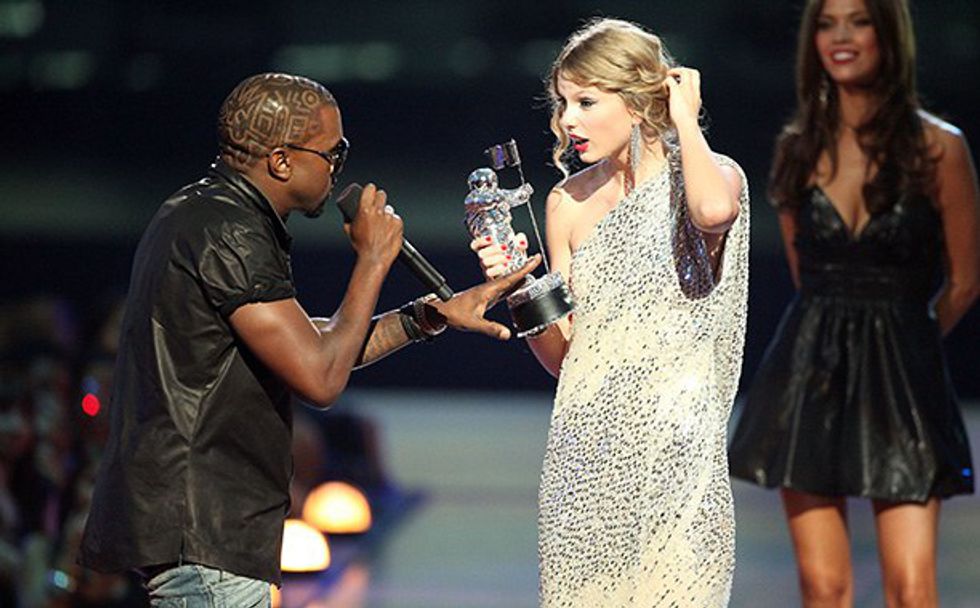 Fast forward to the night of July 17th...Kim posted several clips of Taylor and Kanye's phone conversation on her Snapchat story. Then the world went crazy. Then Taylor released a screenshot of a note she wrote saying that she was never told she would be called "that b***h" in the song. She also said that she never heard the song before it was released.
All this looks very bad for Taylor Swift. I'll be honest, I'm a fan, so I'm just gonna point out a few things that I think are important. First of all, in the clips that Kim posted, Kanye never mentions calling Taylor "that b***h" in any line. The conversation sounded like he was still writing "Famous" and had read two different lines to Taylor that he was thinking of using. Taylor said she thought either one was fine and even joked about how the two of them could surprise the media by saying Taylor knew about this the whole time. Also, the video of Kanye and Taylor's conversation is likely illegal. So, you know, Kim and Kanye might be facing some fun legal issues in the near future.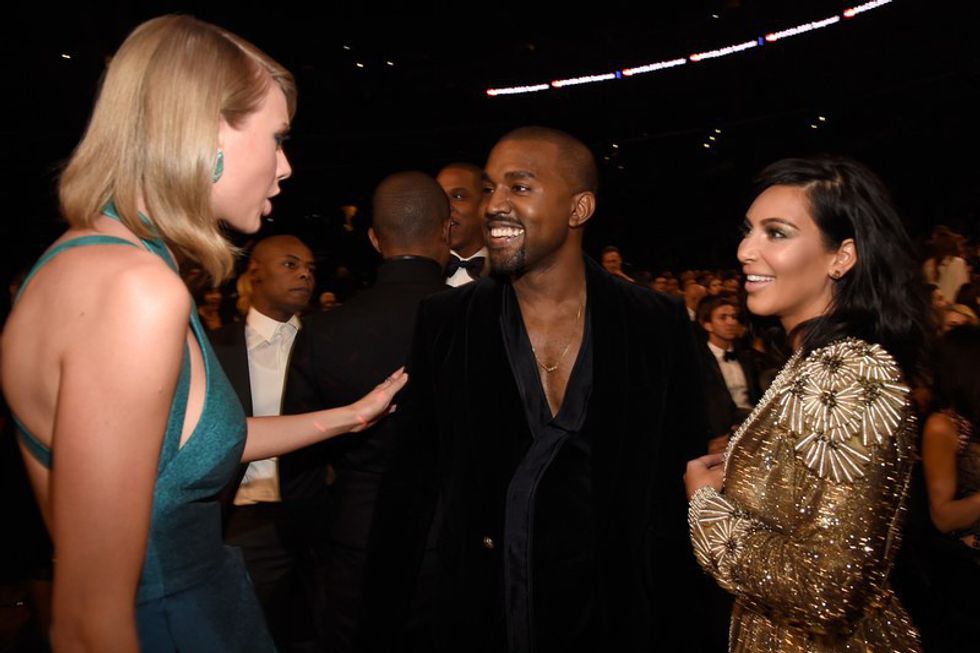 However, I really don't know why the world cares so much. Everyone is trashing Taylor right now. Isn't this just another event in the ongoing Taylor Swift/Kanye feud? Apparently this past week's events have made Kim and Kanye look like these innocent victims, while Taylor is being called a liar. But, this is Hollywood. Doesn't everyone in Hollywood lie? Doesn't every human being lie? Why is Taylor Swift any different?
Well, apparently when you're as famous as Taylor and hold a mostly clean record, a single lie can ruin your entire image. At least that's what's happening right now. I have to give Taylor some credit, though. She's been in the business for about 12 years and it took a 7 year feud with Kanye West and the help of Kim Kardashian, a woman who is a magnet for drama, to take down Taylor's pristine image. I think that's pretty damn impressive. Anyone with a computer or phone knows the kind of couple that Kim and Kanye are. They also know how the Kardashians work. That family has built its fame on drama. It's only fitting that said magnetism for drama would eventually come to involve someone as famous as Taylor Swift.
I guess my entire point with this is to give this girl a break. There are some people out there saying they've lost their respect for Taylor Swift. But I bet you that if this were the other way around, people would still love Kim and Kanye. Nobody is perfect. Kim and Kanye are far from it. So why do we need to suddenly boycott a 26-year-old who told a lie. A lie which seems to be partially true, in my opinion. I see this simply as the ammunition that all Taylor Swift haters have been searching for since her career took off with the release of Fearless.
[rebelmouse-proxy-image https://media.rbl.ms/image?u=%2Ffiles%2F2016%2F07%2F20%2F636045735519712642854636701_147798-taylor-swift-haters-gonna-hate-erbc.gif&ho=https%3A%2F%2Faz616578.vo.msecnd.net&s=649&h=a7b94f6750031203c3fc066086986f230f365baded5bffe40f35084fda22b9b0&size=980x&c=510156783 crop_info="%7B%22image%22%3A%20%22https%3A//media.rbl.ms/image%3Fu%3D%252Ffiles%252F2016%252F07%252F20%252F636045735519712642854636701_147798-taylor-swift-haters-gonna-hate-erbc.gif%26ho%3Dhttps%253A%252F%252Faz616578.vo.msecnd.net%26s%3D649%26h%3Da7b94f6750031203c3fc066086986f230f365baded5bffe40f35084fda22b9b0%26size%3D980x%26c%3D510156783%22%7D" expand=1]
In the wise words of Ms. Swift, "the haters gonna hate" so just keep on hating, I'm sure it's only going to further her career when she releases a killer song about all this.