By the time my sister was able to get tattoos, she already had a bunch of ideas of what she would get. Even now after getting multiple tattoos, she still has many ideas of what she wants to get in the future: a medusa, more flowers, and the list goes on and on.
On the other hand, I have only had a removable tattoo that lasted for about two weeks, so here are some of my favorites that I have seen.
1. Red snake tattoo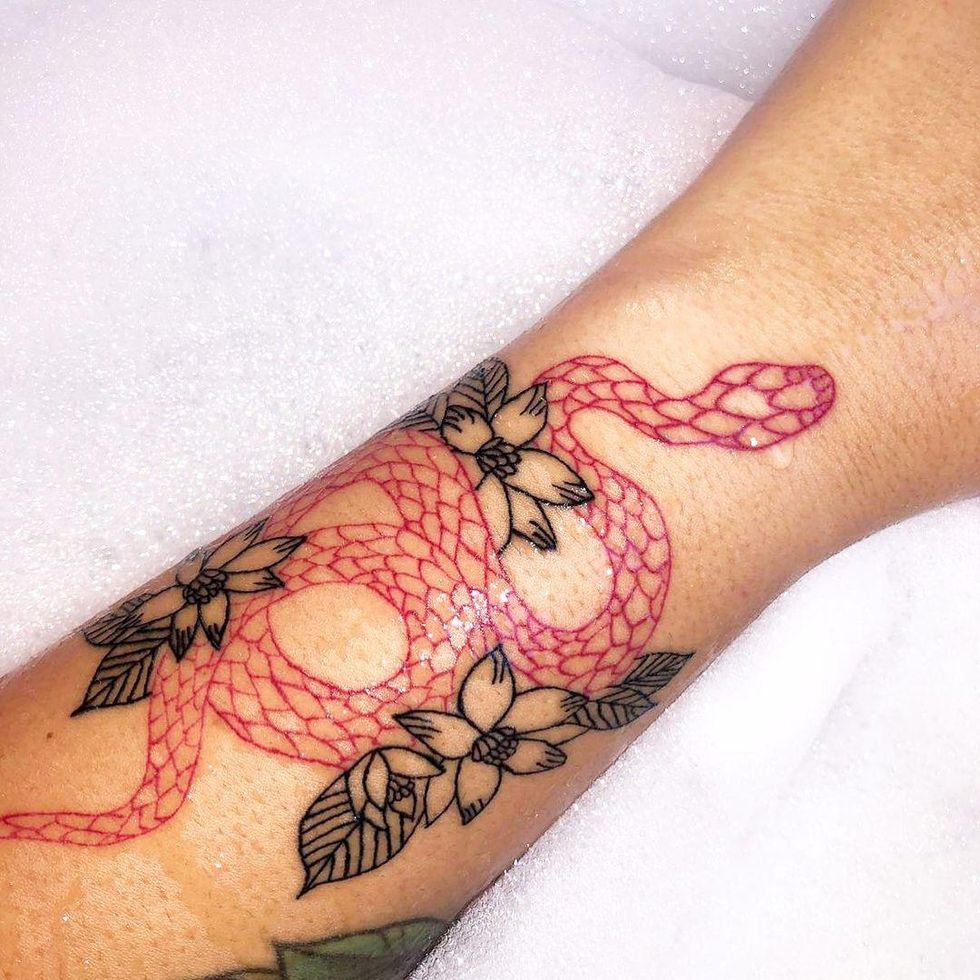 I've seen a bunch of these tattoos, especially on people's arms and backs. I think they're so cool and truly add a level of complexity to someone's body. You could have one red snake intertwined with another one of a different color or with some flowers.
2. Heartbeat tattoo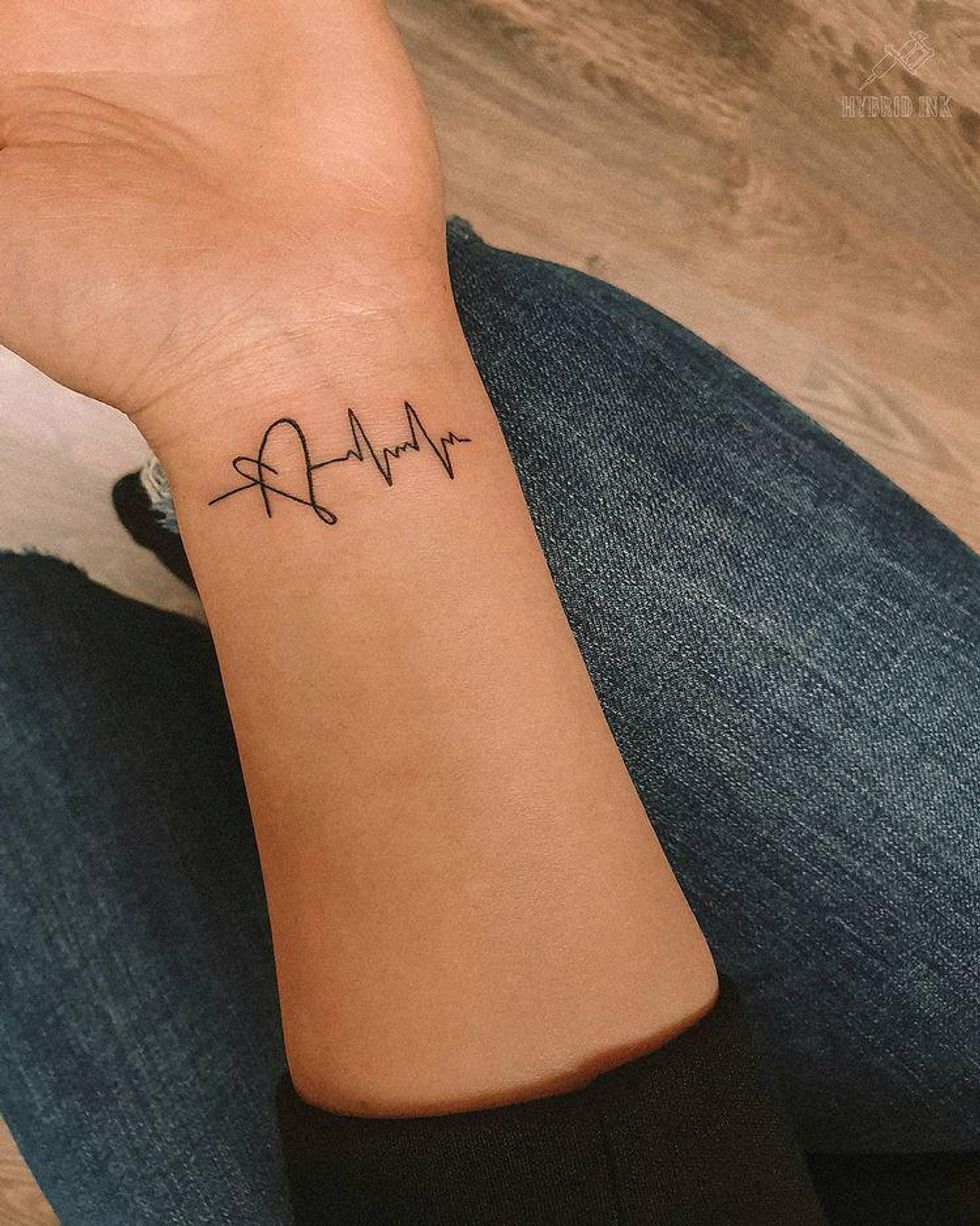 Hybrid Ink Helsinki / Instagram
These tattoos are perfect when you want to honor a loved one. Putting this tattoo on your wrist would be the perfect, constant reminder of that loved one.
3. Flower tattoo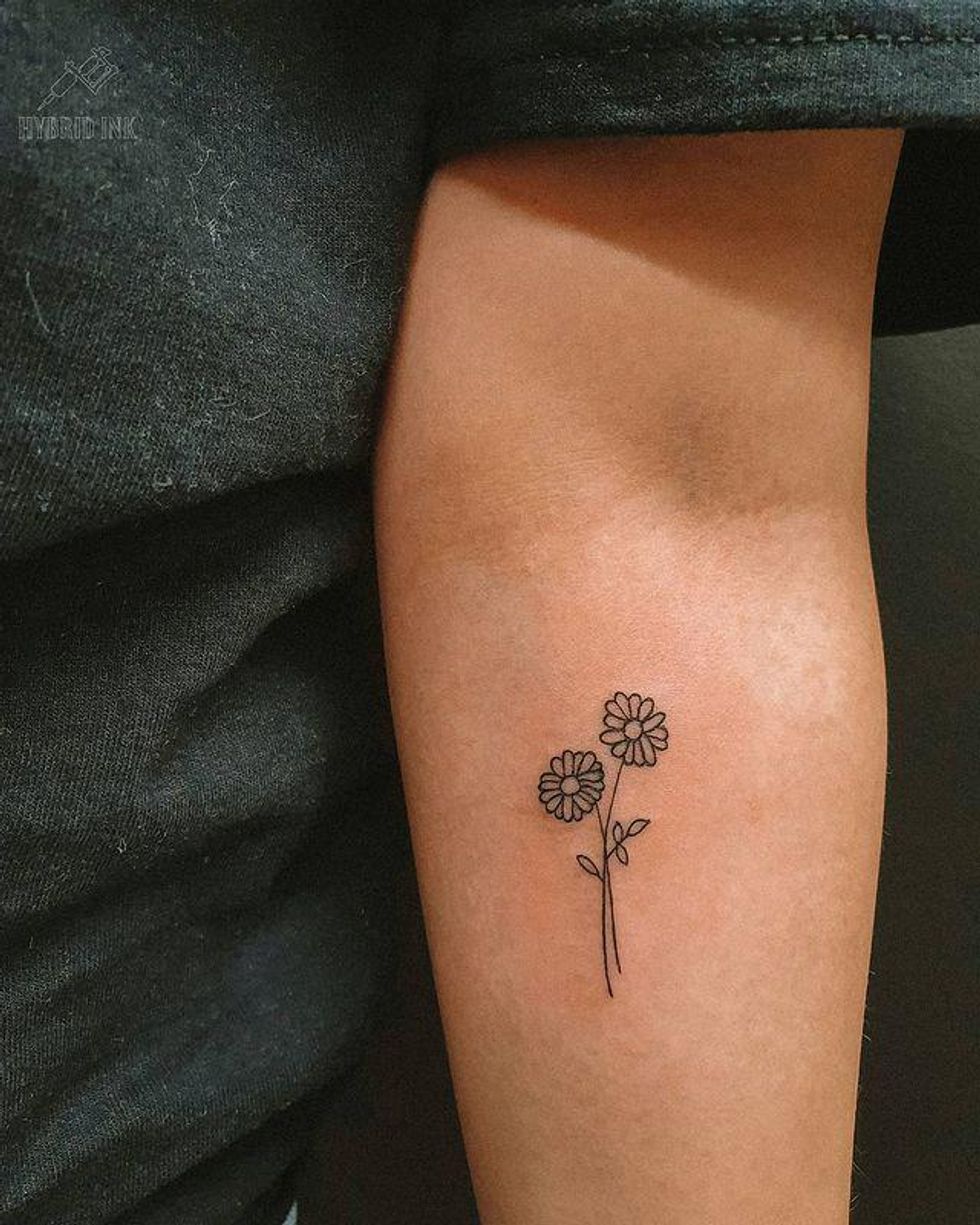 Hybrid Ink Helsinki / Instagram
Depending on what flower you get and whether it's special to a certain person or birth month, these symbolize whatever you want them to.
4. Koi fish tattoo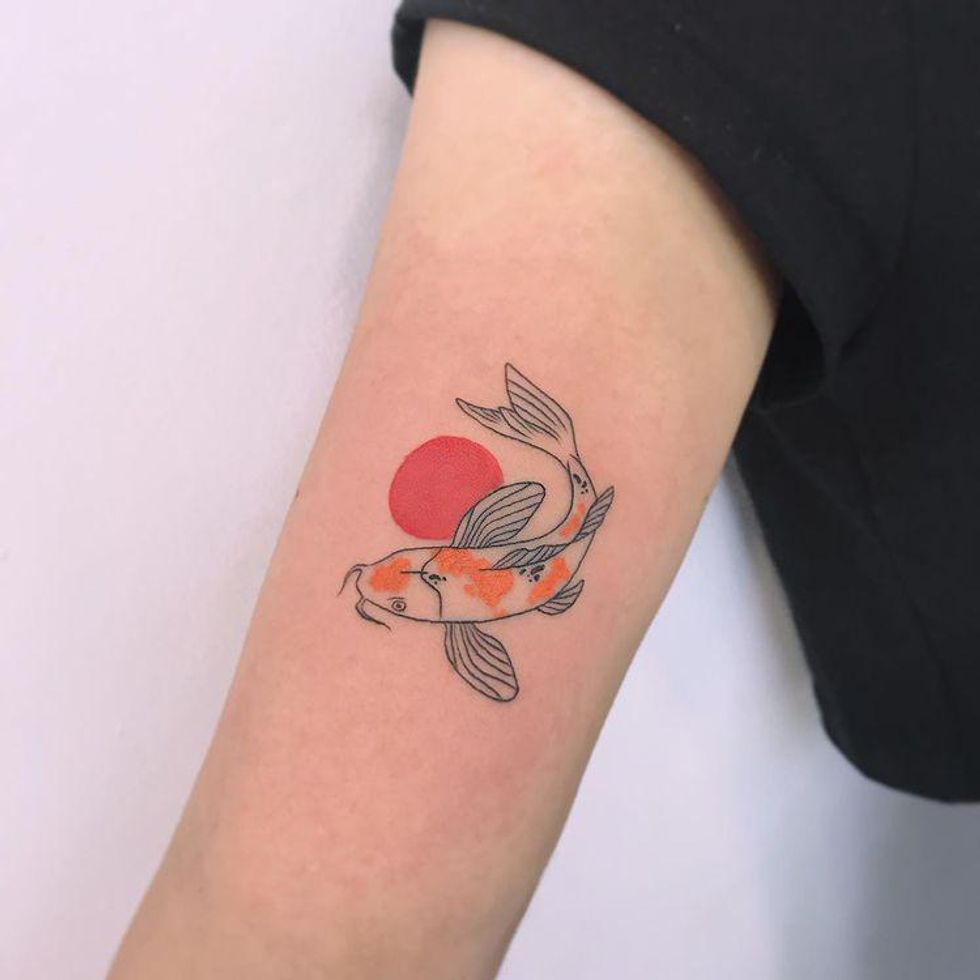 I love these tattoos because they can be used for a couple or family tattoo (ex. one person gets a black koi fish while the other gets a white one) or just one for yourself! I think these fish are so pretty and would look great as a tattoo.
5. Pet memorial tattoo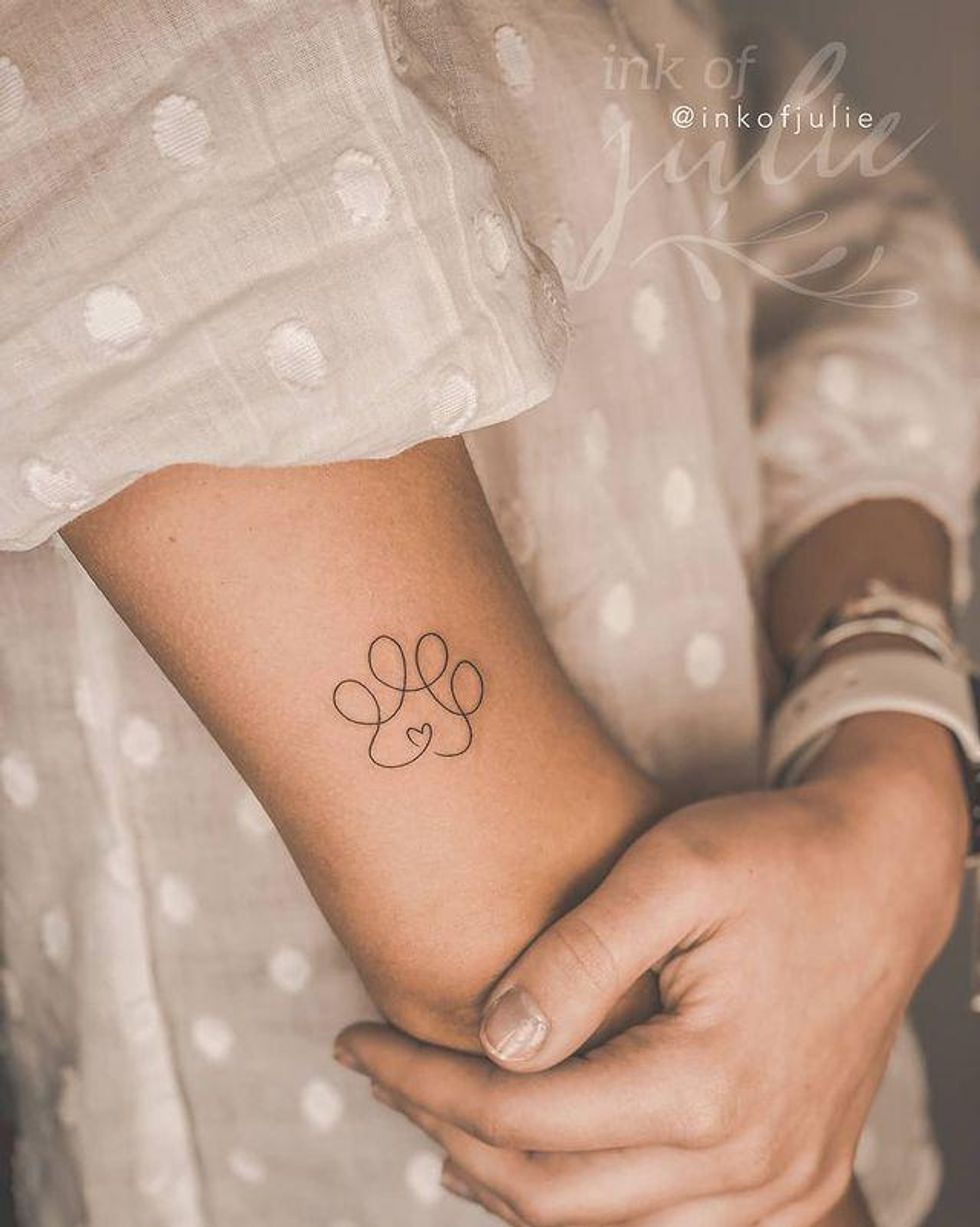 If you've recently lost a pet or lost one many years ago, this tattoo might be for you. Whether it's a paw print or a cat toy to commemorate your furry friend, these tattoos will remind you that they'll always be there.
6. Planetary tattoo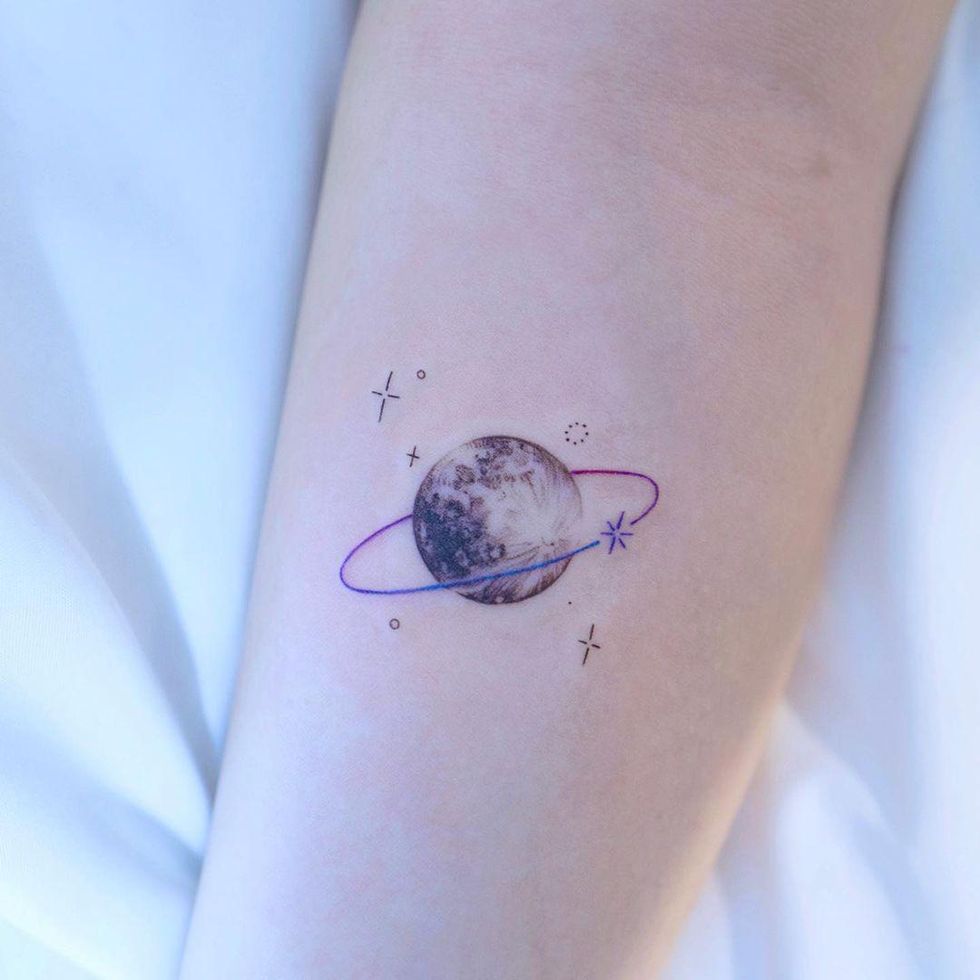 Whether you want to get matching planetary tattoos with a friend or loved one or just get one for yourself, these might be perfect. With a range of simplicity to complexity, you could choose what type of detail in the tattoo you want.
7. Date Tattoo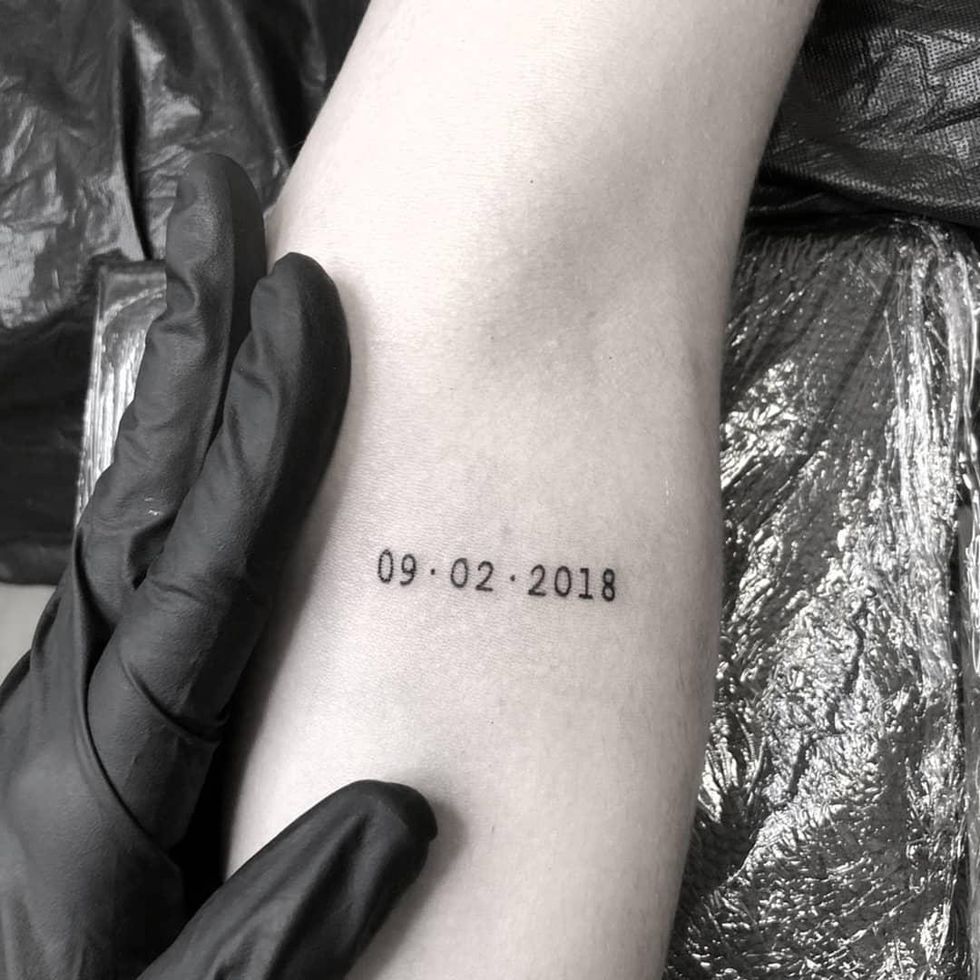 Caliz Piercing & Tattoo / Instagram
These tattoos would be great to mark an anniversary, death, or birth of a loved one or a date that's generally important to you. You could get these tattoos in a variety of places, just make sure you write the date down right!
8. Morse code tattoo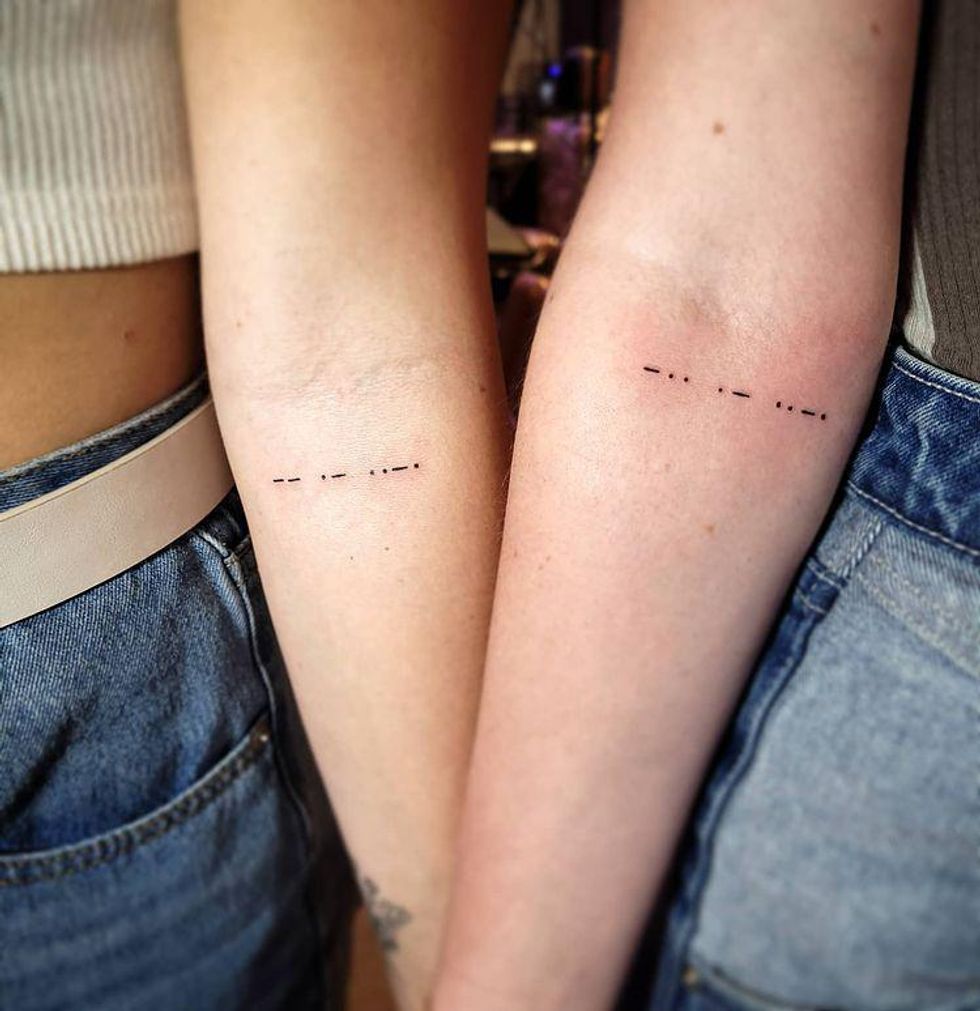 This type of tattoo is beautiful. It could relay a secret message to yourself or a loved one while also holding a simple, meaningful idea. For example, you could get the Morse code message of "I love you" or someone's name.
9. Signature tattoo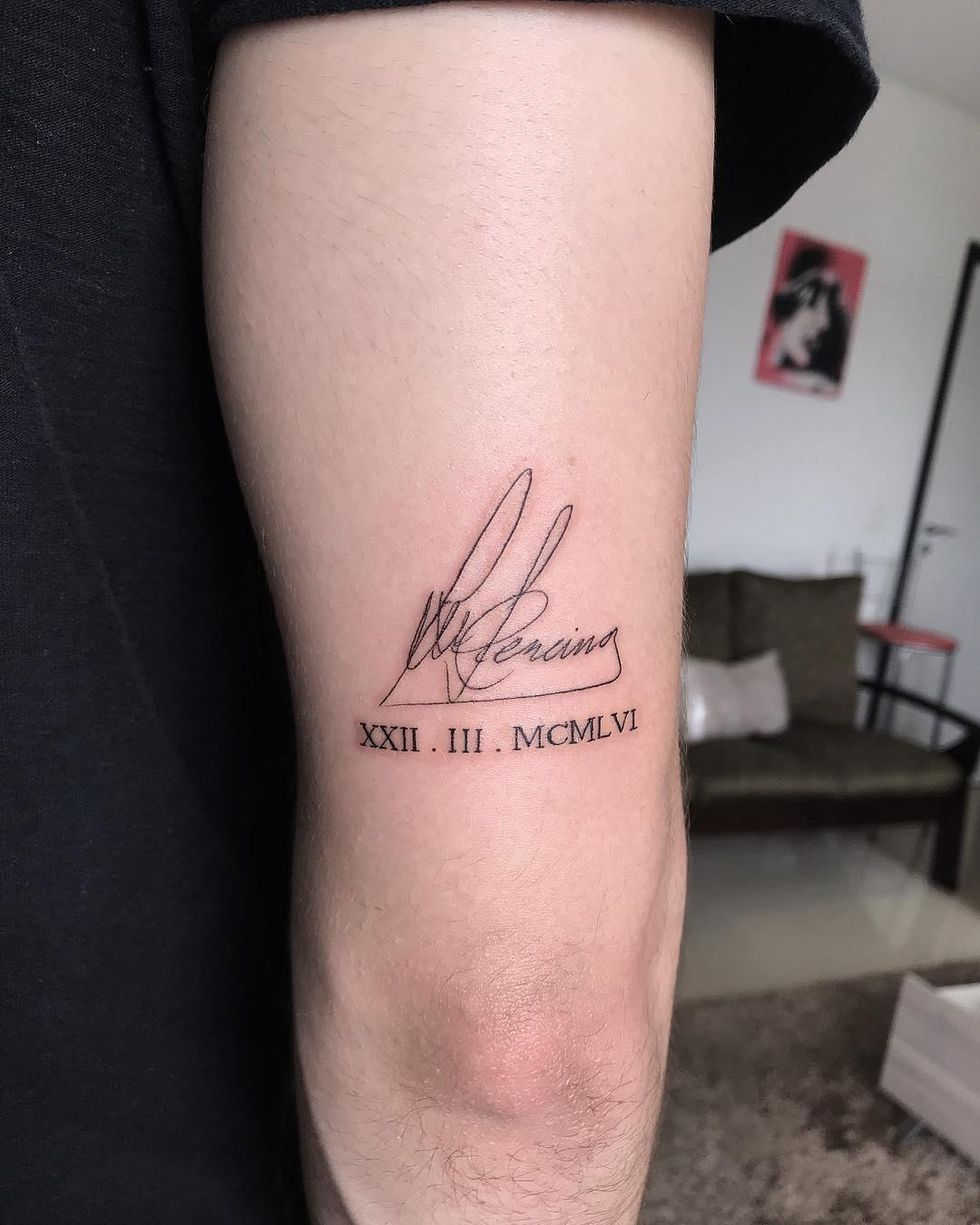 If you lost someone or have someone special in your life and have been looking for a way to commemorate them, this kind of tattoo would be perfect. Whether it's getting their signature off of a receipt, a message off a piece of paper, or having them write it out for you, these tattoos would be incredibly special.
10. Nature tattoo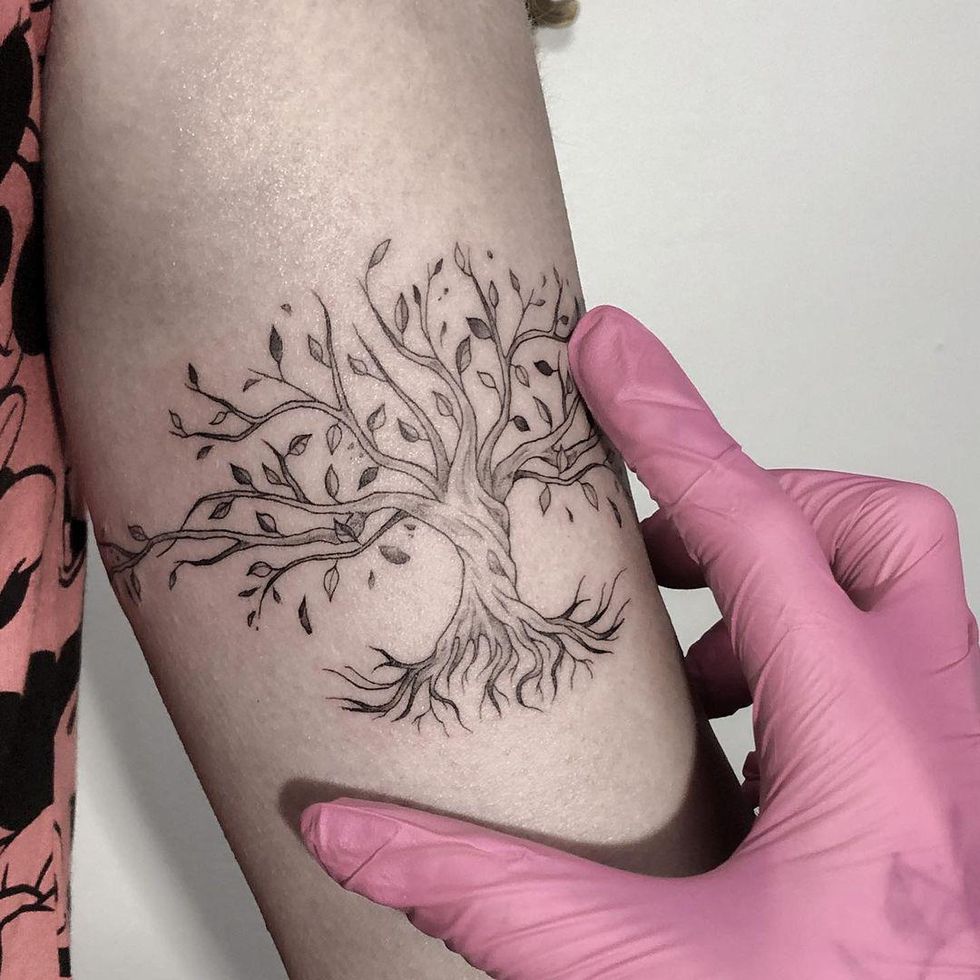 From a mountain range to a river to the sky, there are so many options to choose from when it comes to nature tattoos. Whether you want the image colorized or in black in white is up to you, but these tattoos are a great option if you're looking to stand out.