Back in August, I was employed by my local Steak 'n Shake. Having already worked in an auxiliary food service job as a busser, I naturally drifted towards getting in on some of that tip money by serving.
I've made a pretty good job of it so far, but I've also branched out in that I have worked on the shake spinner more and more. In doing so, I've discovered some scrumptious but unorthodox combinations.
Peanut butter cookies and cream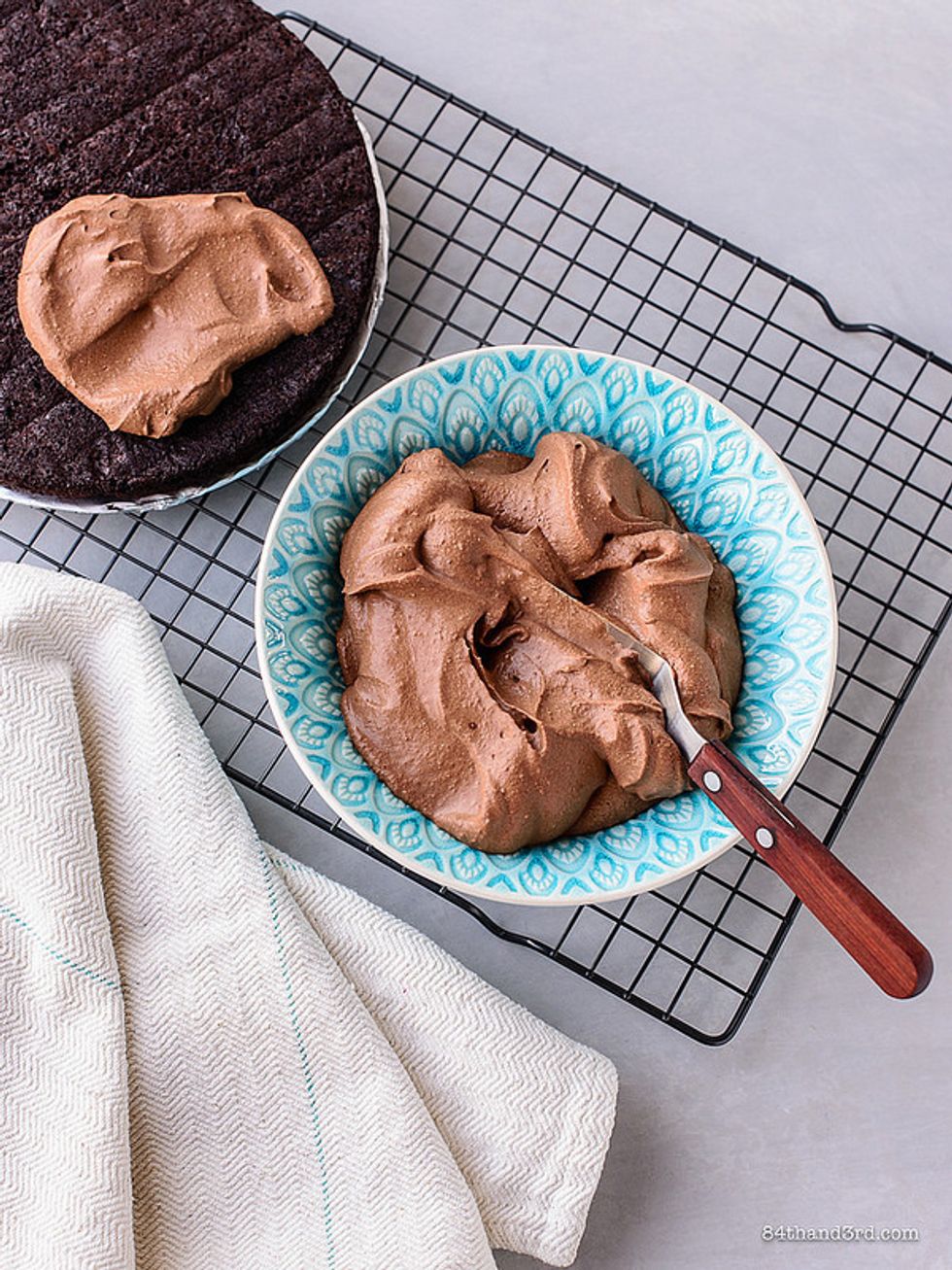 Chocolate and peanut butter is probably one of the most iconic and popular combinations. We even have a chocolate peanut butter shake as well as a peanut butter cup shake. I like my rendition because it's a chocolate peanut butter twist but with the classic feel of the Oreo cookies and cream flavoring and texture.
The most affordable way to try this combination is to ask for a cookies and cream with a peanut butter base.
Chocolate filled strawberry
One of our best selling shakes (also labelled as one of our Valentine's specials despite being sold year round) is our chocolate covered strawberry. The chocolate covered strawberry is a real strawberry blend for the shake topped off with hot fudge. It's certainly one of our better shake presets, but in all honesty hot fudge on top of a cool shake can result in some messy and slightly disappointing experiences.
My version of the chocolate covered strawberry is both a fresh strawberry and chocolate syrup blend. This has the benefit of not only maintaining your shake's consistency and temperature but also filling your tastebuds with both fresh fruit and smooth chocolate throughout the entire shake.
This flavor is best ordered as a very berry strawberry with a chocolate base.
Dark peanut butter cup
This one is rather simple chocolate peanut butter derivative. I've found that our Hershey's special dark chocolate is overall a different experience than our normal chocolate syrup, so combining our dark chocolate and peanut butter can make for a very tasty shake.
Even the coloration of the dark chocolate is much darker than the regular chocolate syrup, starting out nearly black. If you want a darker and more luxurious flavor, try replacing your chocolate shakes with dark chocolate shakes.
If your server is nice and wants to charge you the lesser price, you might get away with ordering this as the slightly less pricy classic dark chocolate shake with a peanut butter base. If not, it's not too much more for the specialty peanut butter with a dark chocolate base.
Chocolate birthday sprinkles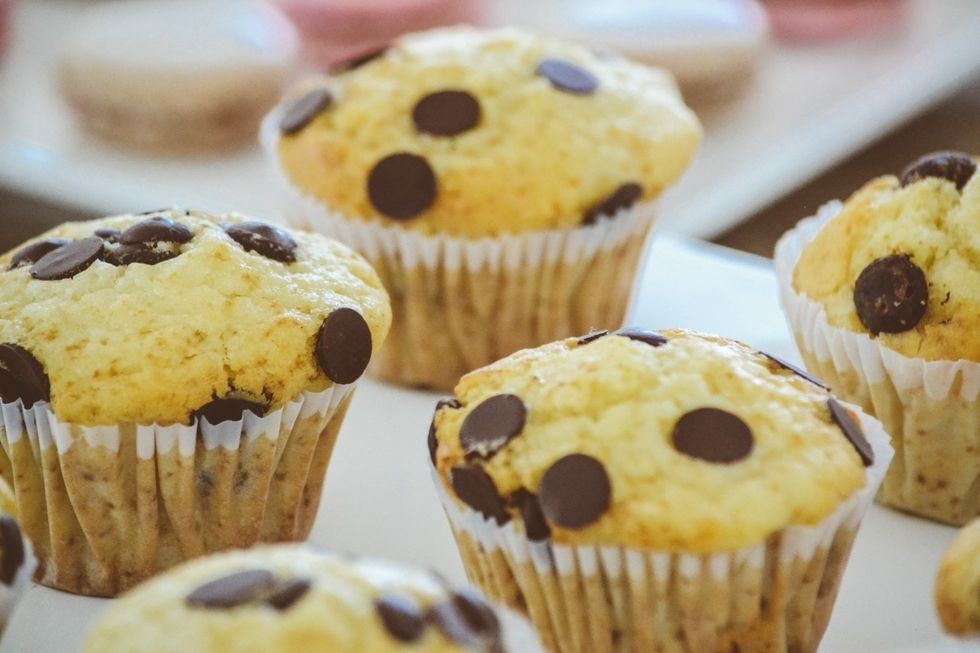 Since working at Steak 'n Shake, I have had a slightly wider worldview by seeing the different preferences people have. One of the more surprising preferences I've found both coworkers and customers to have is that they dislike chocolate syrup and ice cream but love chocolate chips.
One of the best ways to cater to this preference is to have a chocolate chip birthday cake shake. This combines the smooth cakey birthday cake experience with the creamy chocolate chips.
This decadence is paired with a higher price because it's a specialty shake to begin with, plus another mix in. This shake will almost unavoidably be simply a birthday cake shake plus chocolate chips.
Sparkling orange freeze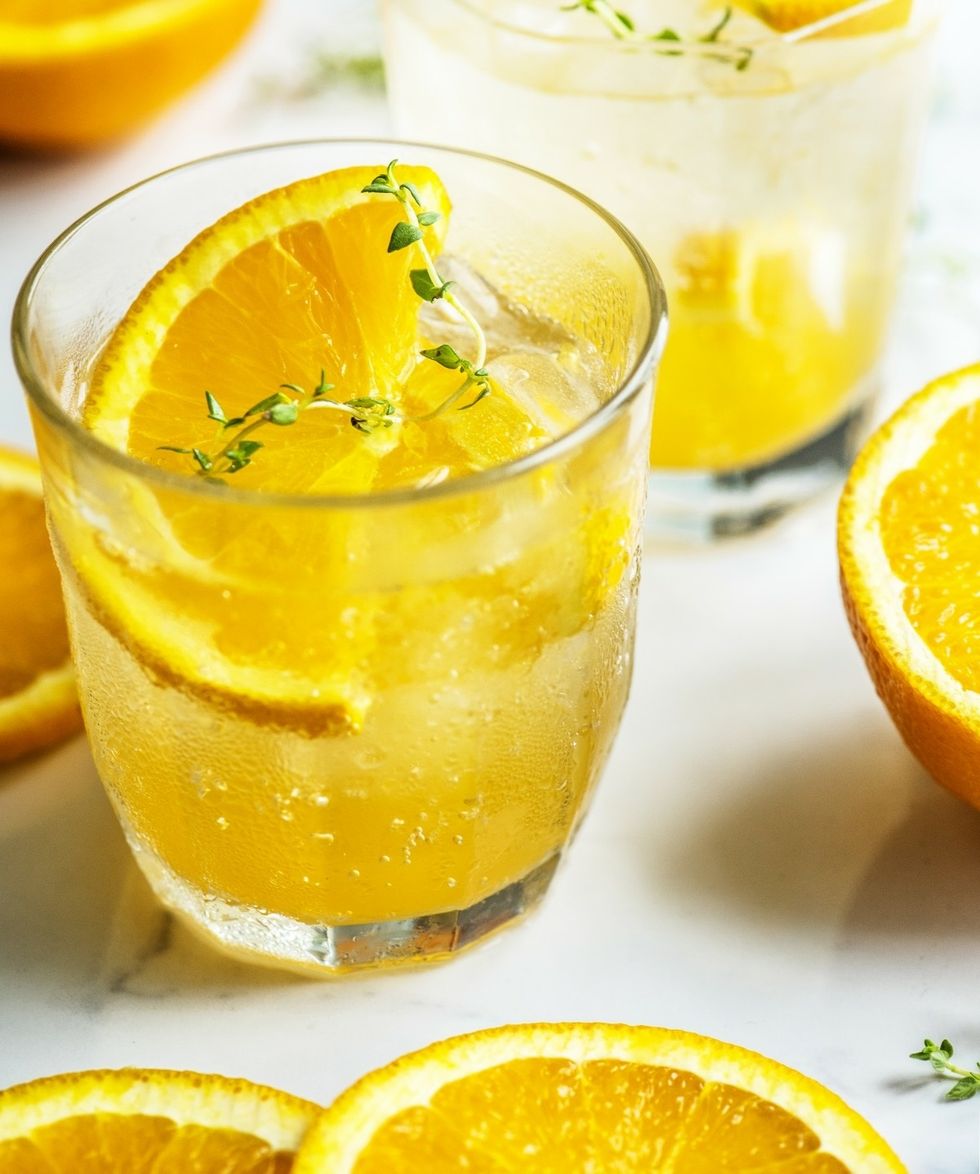 Our orange freeze milkshake is a very good choice for anyone seeking a fresh tasting shake. The logistics of making this shake has any shake spinner use water and syrup instead of using milk and syrup (don't worry, even this original intent makes for a tasty shake).
I have found the best way to spring up this shake's flavors is to use orange soda instead of water. Not only does this add additional orange flavor depth but it also adds a certain texture and flavor combination similar to a Coke float but flavored in orange. I don't even especially prefer orange soda, but an orange freeze spun with orange soda is one of my favorite twists.
Some other locations might similarly do this with all of their orange freeze shakes as I do, but if you were to ask your server to just mention it to your local shake spinner then you not only might get away with being charged for a mere classic shake but also they just might be converted to the sparkling orange freeze life.
Chocolate covered cheesecake
To my knowledge, every year's spring cycle that comes after the Valentine's specials includes the strawberry cheesecake shake. This is by far one of our best limited time shakes, consisting of a real strawberry blend shake with cheesecake cubes mixed in. It seems that the cheesecake puts in just as much work and character to the shake as the real strawberry chunks themselves put in.
I know whenever a varied cheesecake platter is set out, my first choice is always a chocolate version. If you prefer chocolate more than strawberry as I do, then you can add the cheesecake cubes into a chocolate shake for yet another delicious combination.
Hot fudge Coke float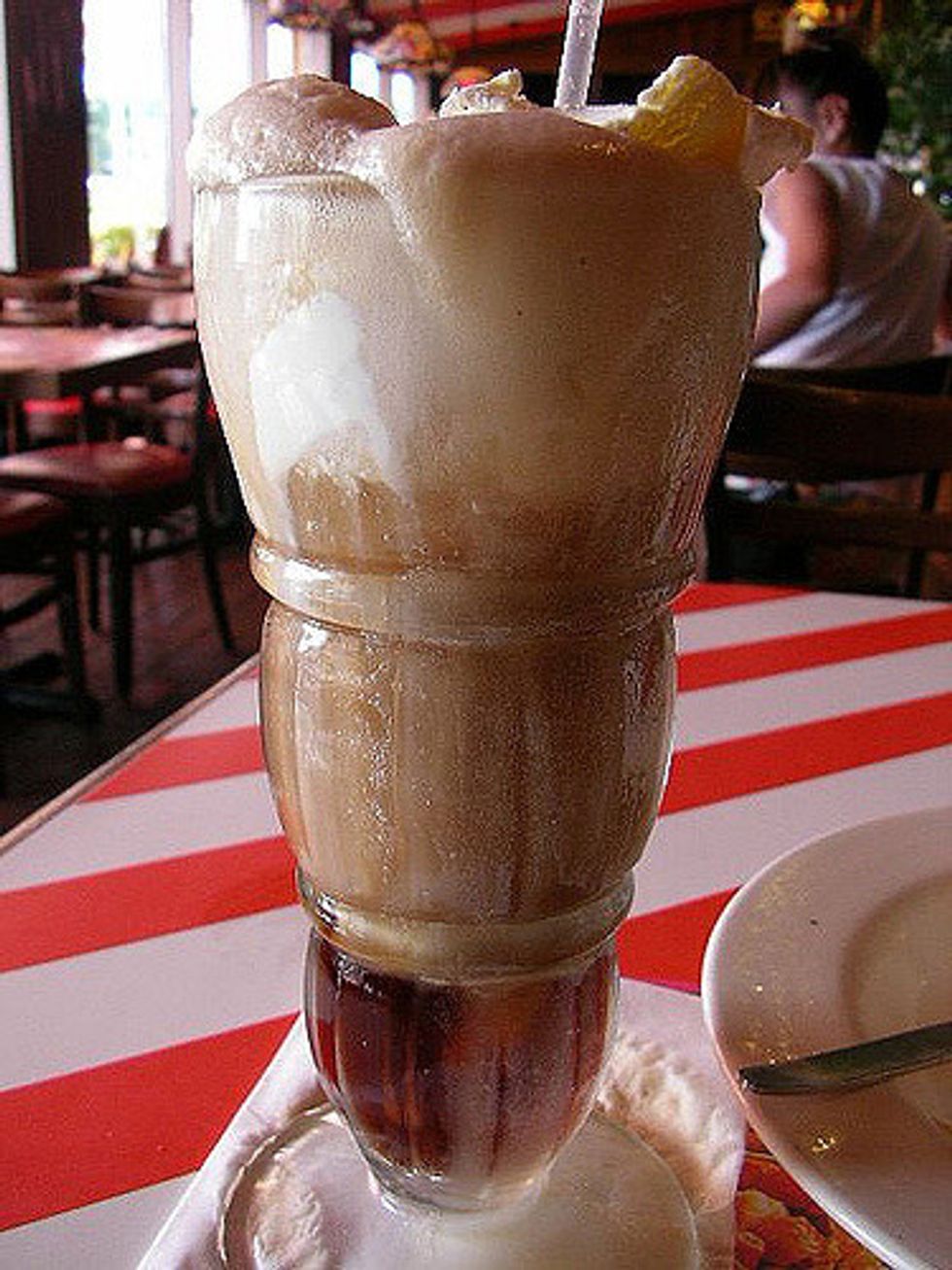 This is, by far, the weirdest yet best combination of a shake I have ever come up with. By themselves, mixing hot fudge or Coke into a shake is a little weird but alright concoction.
When they're together, for some reason it just works.
When fully blended together, Coke, shake and hot fudge tastes both of hot fudge sundae and Coke float. It's quite the flavor experience.
Seeing as this is one of the weirder combinations I've come up with, your local shake spinner might be somewhere from weirded out to irritated upon receiving this order. Because of this, I don't exactly recommend trying it, but if you feel so inclined your server's best chance of conveying this is to ring it up as a chocolate shake and simply go to the spinner themselves to either make or explain the shake choice.
Of note is that this combination requires only a little hot fudge, as hot fudge inside a shake logistically isn't the best choice for longevity. Coke should be used instead of (not in conjunction with) the milk typically used in the shakes.
There you have it: the flavor combinations tried and true as a result of months of experience dealing directly with our shake presets and with less commonly paired ingredients.
Even the regular menu's shake presets allow for a good spread of flavors that can cater to just about anyone's palette. Unless you're lactose intolerant or dairy allergic, then it might not be a good idea to try your luck.
Normal shakes are fine and all, but it's nice to shake things up once in awhile.