Being a makeup and beauty obsessed woman, I notice things a lot about my body and appearance. I notice things like the few extra pounds here and there, a new blemish to cover, or that my teeth need to be a few shades brighter. Now that this Mississippi heat is cranked to a ten, I notice other girls too. The hotter the heat, the less you wear. The thing that stood out to me was the color of their skin. Some of my palest friends were turning shades of caramel, and I wanted to know how. I knew these girls didn't go outside much (thanks to Snapchat), but I was baffled by their glowing skin. Being the curious cat I am, I set out an inquiry and I was shocked by two words: tanning injections. Tanning injections. I had never heard about this magical melanin boosting shot before, and I wanted in.
After getting the name and number of the clinic that my friends frequented, I came back home and booked myself an appointment for the next week. I traveled all the way to Middleton, TN to the clinic which "specializes" in alternative and holistic services. They offer services for Bio-Identical Hormone Balancing, Medical Weight Loss, Anti-Aging, Testosterone Replacement Therapy, and most interesting to me, Tan RX Injections.
On the day of my appointment, I got there thirty minutes early to answer some pre-exam questions, covering the basics of what medications I am on and my overall health. Next, I was called to the back to be weighed and measured. After, I was put in a room where the doctor immediately came in. She briefly explained how to inject and where to inject plus side effects and hurriedly left the room. I was honestly a little sketched out, but heck, I needed this brown skin. I was sent to the check out counter where they handed me a white bag that had a plastic baggie (which had my name spelled wrong on the prescription) containing 7 injections, alcohol pads, and a bottle of zophren for nausea. I was sent on my way after a total of being in the building for 14 minutes. I was sent with instructions to refrigerate immediately, so I drove straight back home, not to spoil my goodies.
Now, I know what you're thinking, that this seemed too good to be true and maybe a little dangerous, but I did my research before stabbing tan needles in my stomach.
The injection (Tan RX) contains a peptide that helps tan the skin in a fraction of the time (increases melanin production), reducing the number of UV rays you would normally need to achieve a healthy glow. You also use the shots to maintain your tan. They are recommended for lighter skin tones because of their tendency to be less tolerant of sun exposure. The side effects are nausea and darkening of freckles. The instructions are to pinch up some skin on your stomach, sanitize with an alcohol pad, inject the tiny needle directly into the skin, then go to bed. You can also take some of the zophren before to reduce the feelings of nausea.
After my first injection, I noticed the freckles on my face stood out more. After my first week, I noticed my skin tone evening out and turning to a nice base tan. The second week, I went to the beach and by the end of my vacation, I looked like I was a Florida local. My skin was a dark brown tan that I normally have by the end of summer, not the second week in. This week, took an injection the night before Memorial Day and spent the whole day out on the lake. My eye doctor even noticed my tan this morning and commented that I looked tropical because of how my skin was glowing, even my face which didn't have a stitch of makeup on.
In conclusion, note that I am NOT qualified to give out medical advice, and I am doing this at my own risk. I was the girl who would go to the tanning bed almost every day. I have reduced my exposure to UV light drastically by stopping my tanning bed addiction because I simply don't need it now. I feel better about myself, and I don't feel the need to wear makeup unless I'm dressing up. I'm going to add a before and after unedited picture below. If you want to know more about where I go and prices, reach out to my Instagram and send me a direct message, and now you know the secret of how I got tan. Happy tanning my friends!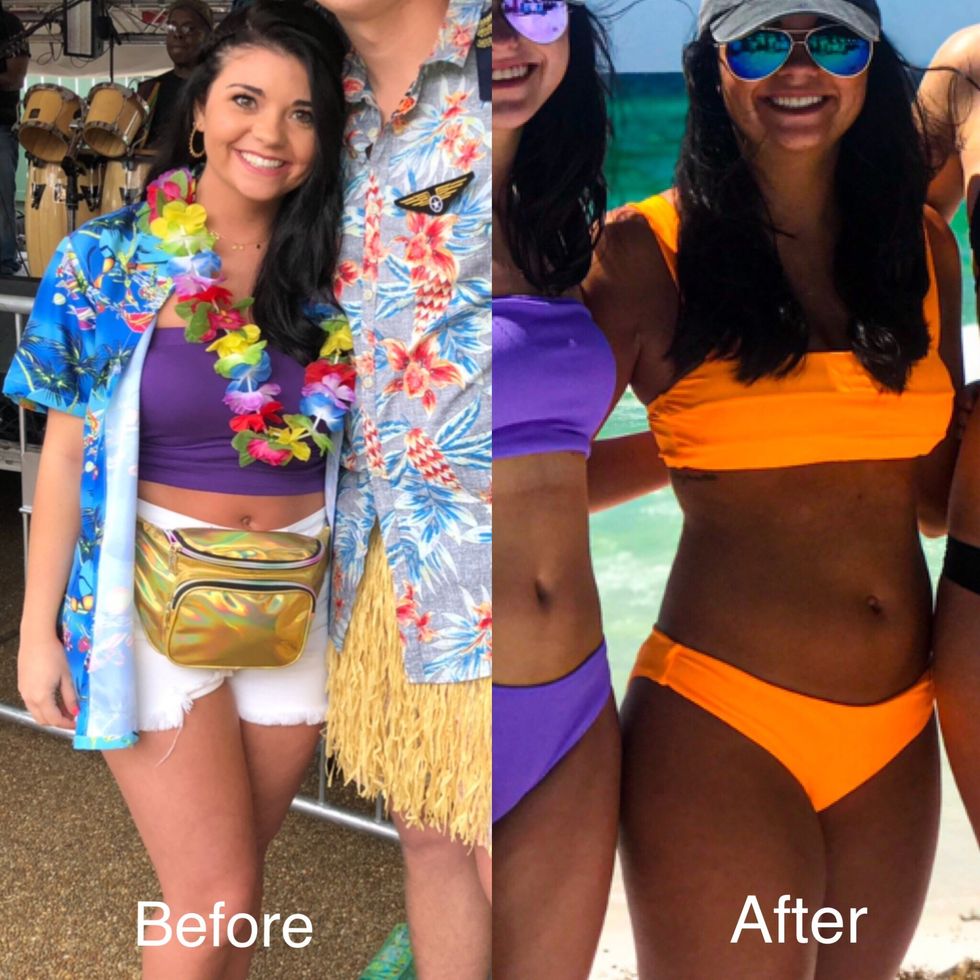 Related Articles Around the Web