During my time at Hiram, I've had two awesome roommates. First was Bailey, a nursing major and soccer player who shared my tidy tendencies and who I could always rely on to treat any college gunk I caught during flu season. Now I live with David in an off-campus apartment; he certainly isn't tidy, but he's great to watch "Naruto" with and he's super handy with a needle and thread (he even made a dress-shirt from scratch, like, two days ago!). I've had fantastic times with both of them, and for this article, I thought I'd list a few.
I met Bailey on a trip called "The Northwoods Experience." Northwoods is a rustic plot of land owned by Hiram in the wilderness of Michigan's Upper Peninsula. And I really mean rustic. If you want water, you have to pump it. If you want to pee, you gotta squat. If you want to bathe, you do it in the lake. It was a blast, and I got to meet several people that I'd be going to school with, including my future roommate. Here's a picture of the whole gang in front of our cabin! I'm on the far right and Bailey is in the middle section wearing the black tank top.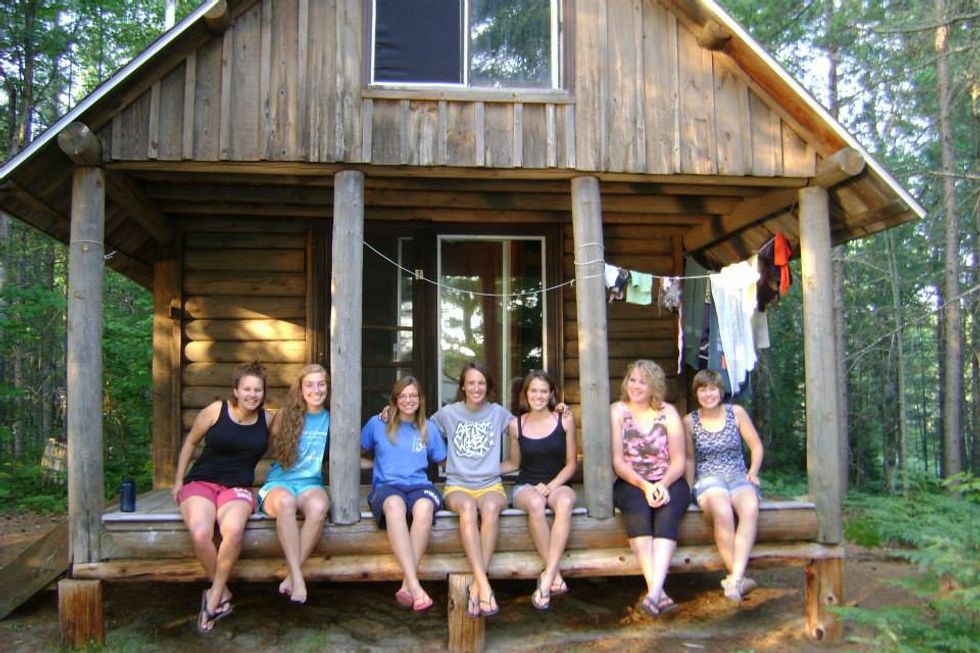 Once we moved in together, we had a ton of fun experiences. One I remember particularly well was when I discovered a Vine. In the Vine, a guy bounded down a staircase with a pair of sweatpants pulled over his shoulders so that he looked like a hunched over, two-legged...thing. I obviously had to try it out for myself. Here is the result, photographed by Bailey: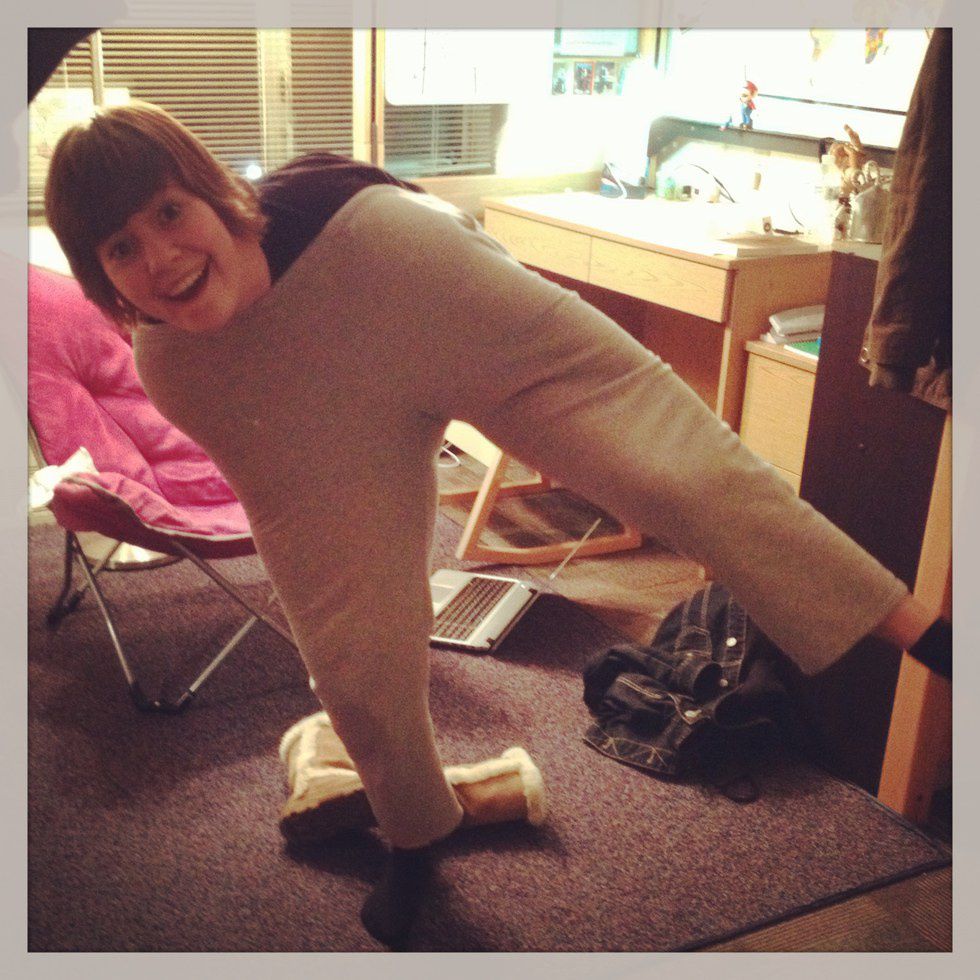 I then chased her and several other residents of 3rd Miller (including David!) around the hallways outside. It was great. Also, I forgot how long my hair got for awhile there!
Two years later I moved in with David. That summer, we got to go to a really cool concert together. Earlier that spring we learned that a band called Postmodern Jukebox would be coming to Cleveland's House of Blues. We both loved their vintage covers of modern songs and decided that we had to go. PMJ was, hands down, the best concert I had ever seen. The performers were lively and did a great job of sticking to their 20s personas. And man could they sing!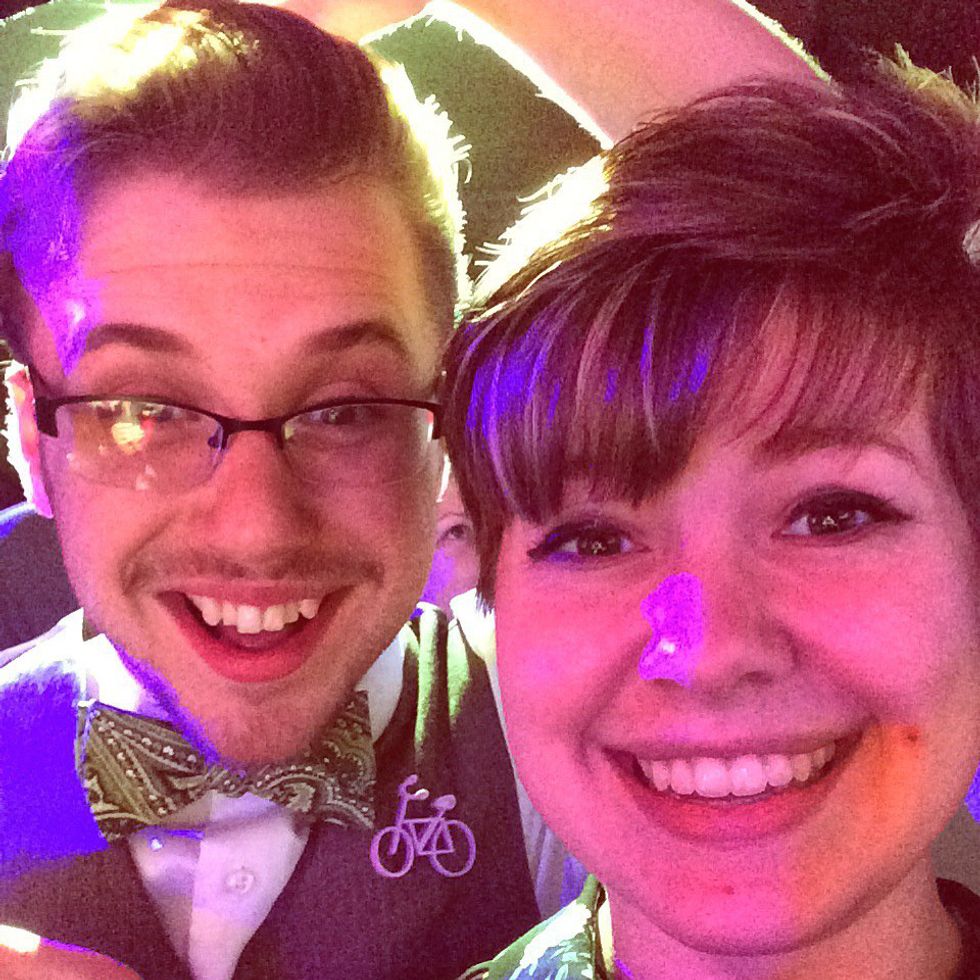 I guess I'm writing this article because I'm feeling nostalgic. Lately, I've been thinking a lot about how next year I'll be a senior (and so will Bailey and David) and that our time together is ticking by faster and faster. I've made some incredible friends here at Hiram and I don't want our time together to end. Even so, I'm extremely grateful for all the fun times I've had with them; I've got some great stories to tell! And I'm sure that, no matter where in the world we all end up, we'll find ways of staying connected. I'll leave that for our future selves to take care of.