Featured
Celebrate all of your lovely woman friends this Sunday, September 19th!
1335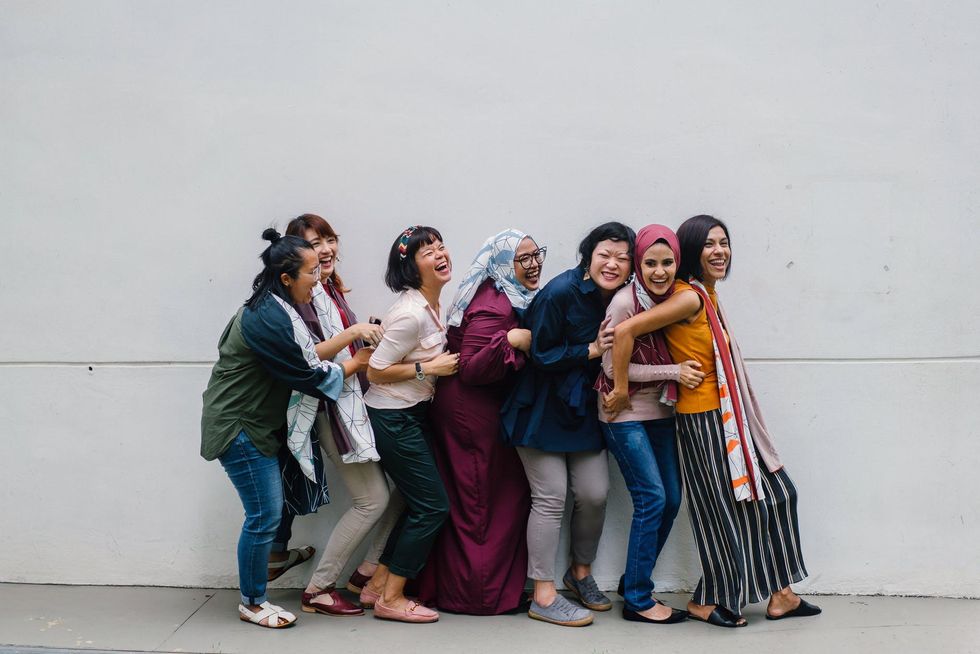 I have a lot of women in my life that have helped me get to where I am today, women whom I don't know what I'd do without. Here are eight ways to celebrate all those awesome women in your life!
1. Hugs
A hug is a great way to express love and gratitude, and you never know which of your friends might need one!
2. Post-it notes
If you live with some girls you are very grateful for, leave little notes around your home reminding them of how amazing they are and how much they mean to you.
3. Send a card
A sweet and handwritten note can go a long way to remind your friends how important they are!
4. Call them
One of my favorite things to do while I am away from home is call my mom, who is my best girl friend ever. It always makes me feel better and closer to home.
5. Send a cute text
Nothing makes me smile like a sweet and heartfelt text from someone I haven't heard from in a while.
6. Pray
If you are into praying, now is a great opportunity to thank whoever you pray to for all the amazing women they have blessed your life with. I know that on this National Women's Friendship Day I will be thanking God and talking to all the strong women from my life who have passed on.
7. Flowers
Everyone loves to get flowers!
8. Brunch
Brunch is just a cute and fun way to get your girl gang together and celebrate the fact that you all get to be in each other's lives.

Keep Reading...
Show less