Featured
Remember that even your strongest friends struggle sometimes. Check up on them and know about the signs of someone who is struggling mentally.
1925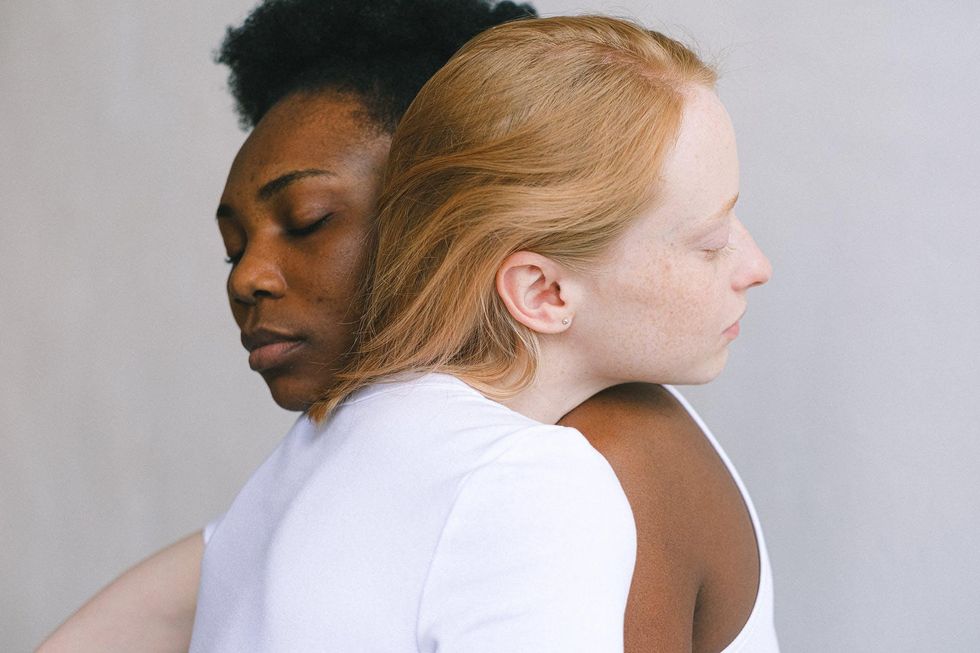 September is widely known as Suicide Prevention Month. While mental health and suicidal ideation are becoming more talked about, it is still a huge issue in our society. There are signs and statistics that can help identify someone who may be struggling or more likely to struggle with their mental health.

Suicidal thoughts are highest in young adults who are in the age range 18-25. The rate of suicide is highest in middle-aged white men, which are three times more likely to commit suicide than women. White males accounted for 69.38% of 47,511 suicide deaths in 2019.
In 2019 there were 1.38 million suicide attempts, and suicide ended up being the 10th leading cause of death in the United States. Suicide and suicide attempts continue to rise, and due to the recent pandemic, there has been a jump in these rates. The isolation and personal struggles that this pandemic has created caused what is considered a 'perfect storm' for mental health disorders, including suicide.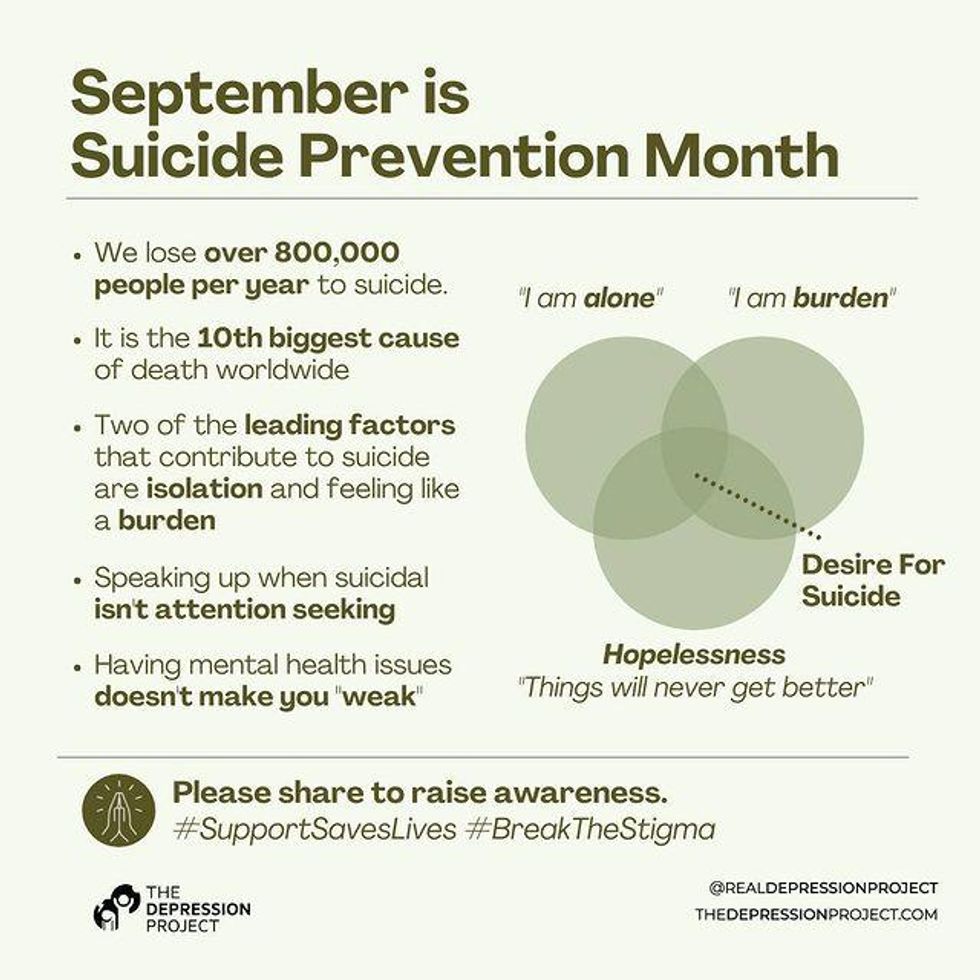 Real Depression Project / Instagram
There are signs and factors that increase the likelihood that a person might be struggling. Suicide is usually more prevalent in people who already have pre-existing mental disorders such as mood disorders, anxiety disorders, and certain personality disorders. If there has been a family history of suicide, this also increases the chance that a person may have suicidal ideation.
A person who has had a life-altering event such as job loss, financial issues, or family/relationship problems is more likely to be at risk for suicidal tendencies. Past traumas also can affect a person long-term and can also cause them to be more likely to struggle with thoughts of suicide.
Sometimes there are warning signs that a person might exhibit if they are considering suicide. One of these signs is that they discuss it or they mention it on a regular basis and they are already having troubles in their life. Another sign is if they discuss that they feel like they have no reason to live, they feel hopeless, or like there is no reason for them to be alive.
A person's mood can also be very telling if they are struggling. Warning signs can include having extreme mood swings, showing rage and anger more often, or constantly being anxious and withdrawn. Usually, a person struggling will start sleeping more, acting reckless, or increase their drug and alcohol usage.
If you think someone close to you is struggling with their mental health and might be considering suicide or harming themselves, there are ways you can help them. The National Suicide Prevention Hotline is always available at 1-800-273-TALK (8255) to for either calls or texts and is completely free.
There are also trained crisis counselors on a Crisis Text Line that is also free and available 24/7. To access this, just text TALK to 741741. In addition, you are always able to take a person to a medical center such as the ER or mental health services to talk and be protected by medical professionals.
If you or someone you know is experiencing suicidal thoughts, call the National Suicide Prevention Hotline — 1-800-273-8255
Keep Reading...
Show less