Swoon
Simple red flag or dealbreaker?
18854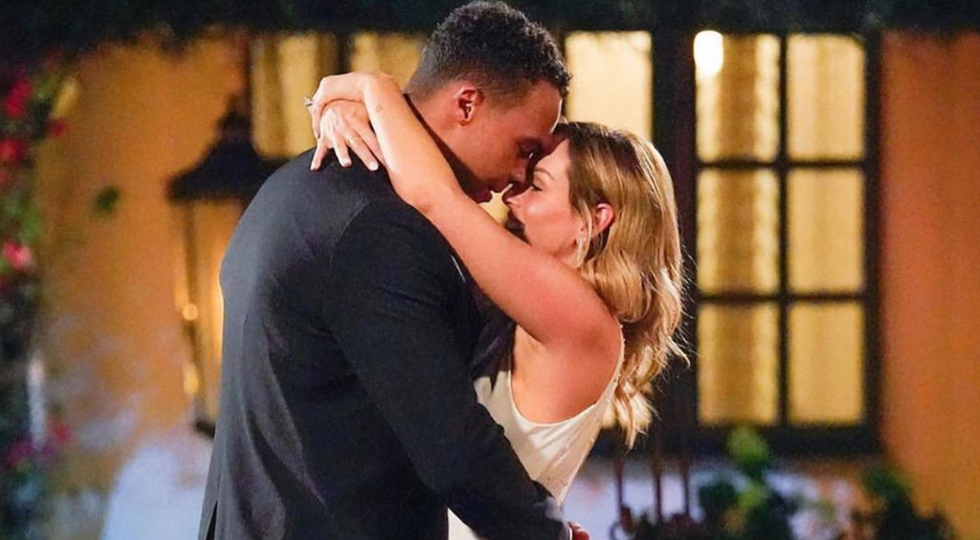 Everyone's love story is different, so if Clare Crawley has written the script the way she wants hers to go, then I am so happy for her!
Why am I saying this after just four episodes of "The Bachelorette," though? Well, because *spoiler alert* Clare decided to break up with the other men early in order to pursue, not just an exclusive relationship but, an engagement with Dale. Surprise, surprise! Now, because the timing of this proposal is a first in the history of "The Bachelor" — even causing Chris Harrison to tell her she "blew up 'The Bachelorette'" — this also means they have not met each other's friends or families.
If the person you were dating for a few weeks suggested getting engaged before you met each others' friends and family, would you accept that red flag?
Personally, this would be a no for me. Because Clare only knows Dale from a very limited amount of interactions with him (supposedly), as would have been the case with anyone who had only dated someone for a few weeks. The step of meeting someone's friends and family, whether you get along with them or not, really gives you some insight into who the person you're with is, where they came from, and will hopefully make you closer — or, alternatively, could turn you off depending on how they act around them.
Either way, in my opinion, it's important to have met your partner's friends and family (for better or worse) before you commit to them for life.
This goes for both Clare meeting Dale's relatives and Dale meeting Clare's. If I were in a relationship, I would want to know all about "my person" before agreeing to spend the rest of my life with them because there needs to be an established foundation that goes beyond lust.
The red flag, though, wasn't a shock to me after how Clare has had such tunnel vision for Dale since night one (despite her telling the other guys she was always present in their conversations... yeah, OK). This led her to stand up her dates last week, mistreat them on other group dates by running off with Dale for hours, and more.
According to our Instagram poll from last week asking whether you'd accept being stood up on a date without an explanation or apology, 2% said they'd give the person a chance and 98% said "nope, it's over."

And, in case you missed it, I agreed with the majority here! If someone stood you up, they clearly didn't care enough about you or respect you enough to have given you the common courtesy of at least calling to cancel or reschedule. Clare is no exception to this since she was clearly all in on Dale, as evidenced by last night's proposal.

Here's hoping this decision keeps her and Dale happy together forever, and now we can root for the remaining guys, one of whom will hopefully find love with Tayshia.
Have you ever been in a similar situation? Click here to write about it for a chance to be featured on Swoon or email taylor.mead@theodysseyonline.com with pitches.
Follow Swoon on Instagram.

Keep Reading...
Show less