Ever since I was young, I dreamt of visiting Italy during the summer time and having my own little Lizzie McGuire moment. However, when I got there, things weren't exactly as dreamy as I expected them to be. Don't get me wrong, I absolutely loved Rome and would go back in a heartbeat if I could. But at times, the heat was unbearable and made things quite frustrating for my family and me.
If you're planning a trip to Rome this summer, or maybe in the future, here are my tips so you can be able to make the most out of those scorching summer days.
1. Pack cool and lightweight clothing.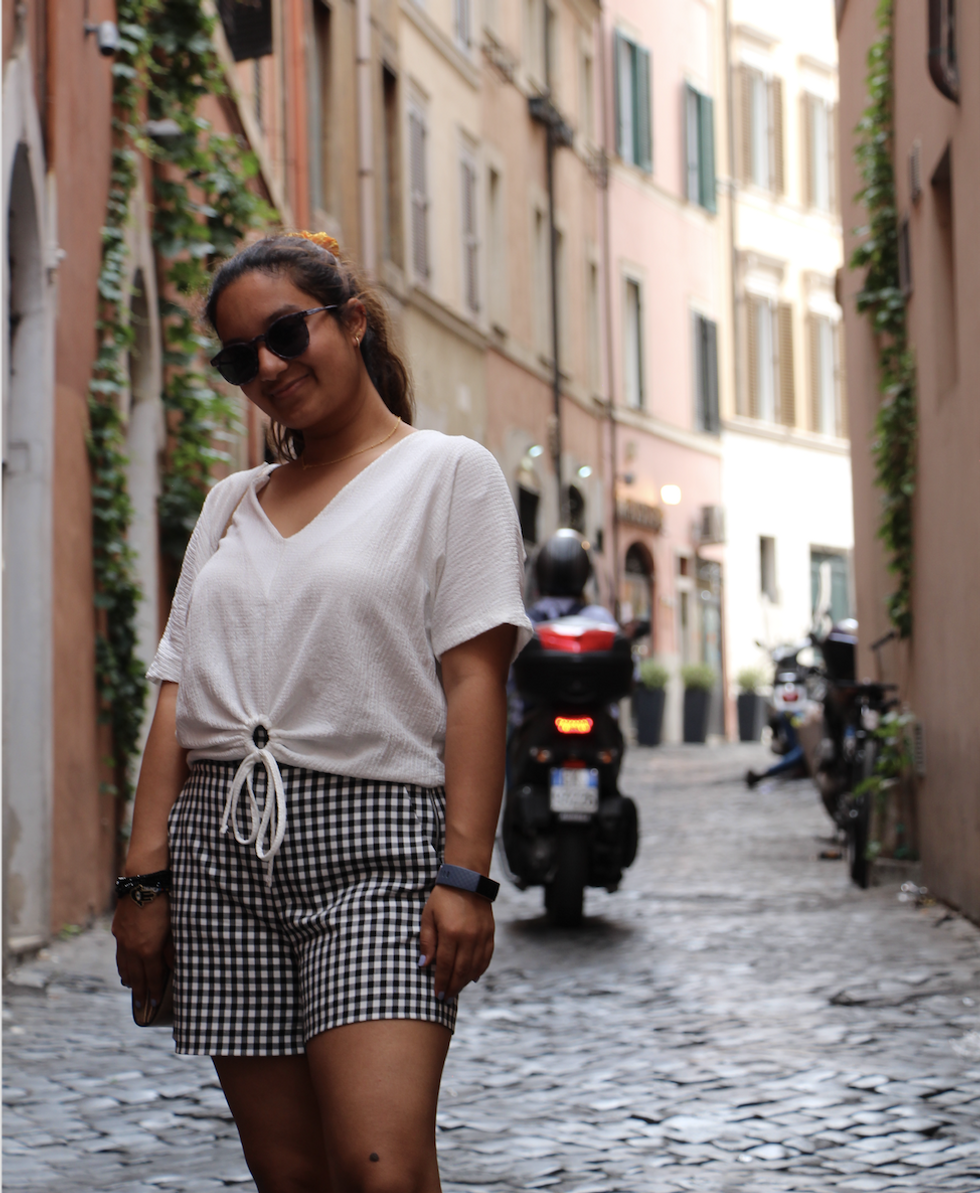 Gianna Alfanno
First things first, pack warm-weather-ready outfits and expect to be sweating all day long. Bring nothing but shorts, sleeveless or short-sleeve tops; perhaps those flowy pants that are trendy right now, skirts, and dresses.
NOTE: If you're visiting the Vatican and want to enter the Vatican Museum, Sistine Chapel and St. Peter's Basilica, make sure to pack an appropriate outfit. Since it is a holy place, there's a dress code you're asked to respect, which comes down to cover your shoulders and knees.
2. Wear comfy shoes during the day.
You're going to be walking a lot and the streets in Rome are very uneven, so I recommend you wear sneakers or shoes you know you can walk miles in without complaining. My sister learned the lesson the hard way. Our first day in Rome, she decided to wear sandals 'cause they "looked cuter," but ended up having blisters and foot pain by the afternoon. Comfort over style, girlies.
3. Stay hydrated.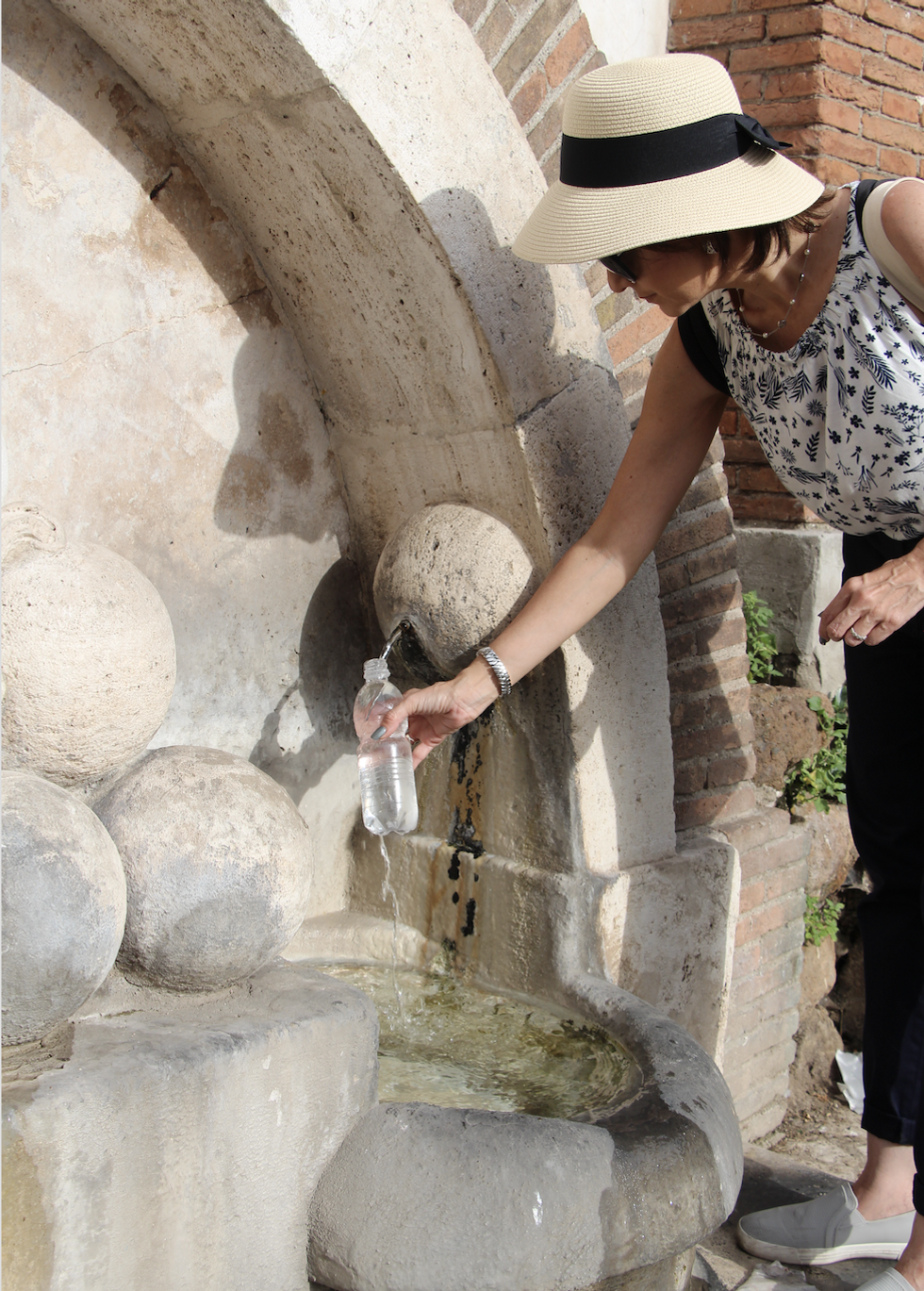 Gianna Alfanno
Have a bottle of water with you at all times and don't worry about running out, the tap water in Rome is potable. You'll come across a lot of water fountains on the street, known as nasoni, where you can fill them up again or splash your face to cool off.
4. Bring sun protective accessories.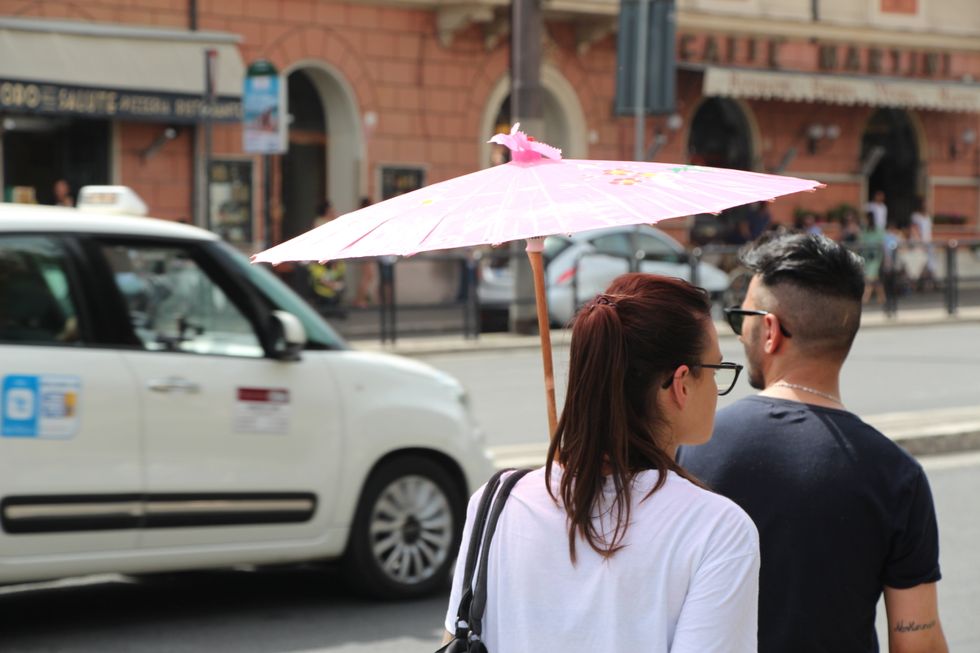 Gianna Alfanno
Whether it's sunglasses, a hat, an umbrella, or all three of them, bring along your own form of shade.
5. And a fan!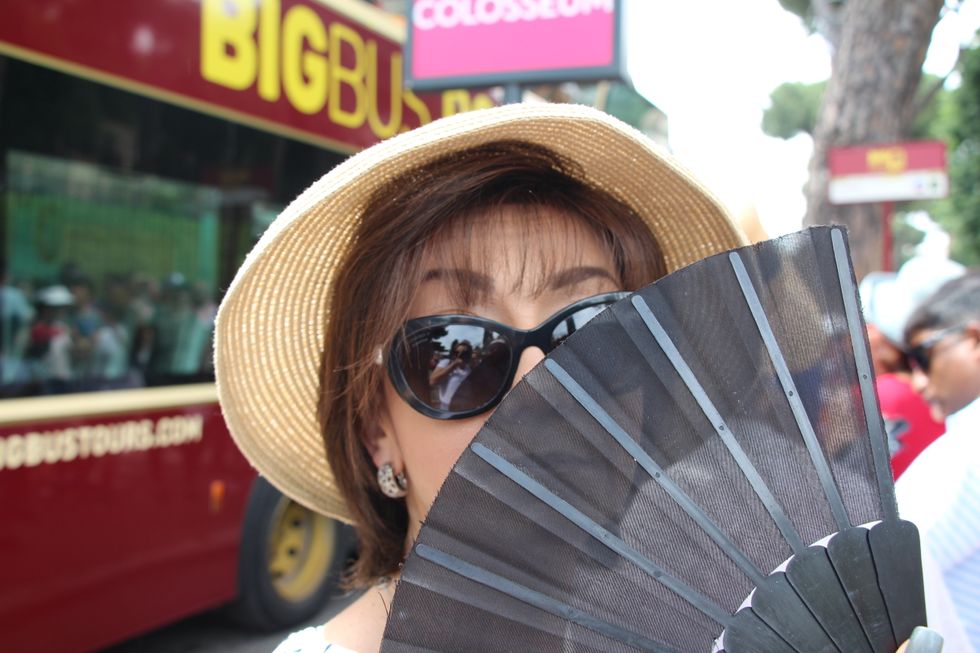 Gianna Alfanno
There's little to no breeze in Rome during the summer, so a folding paper fan or one of those mini portable electric ones are nice to have in your bag.
6. Don't forget your sunblock.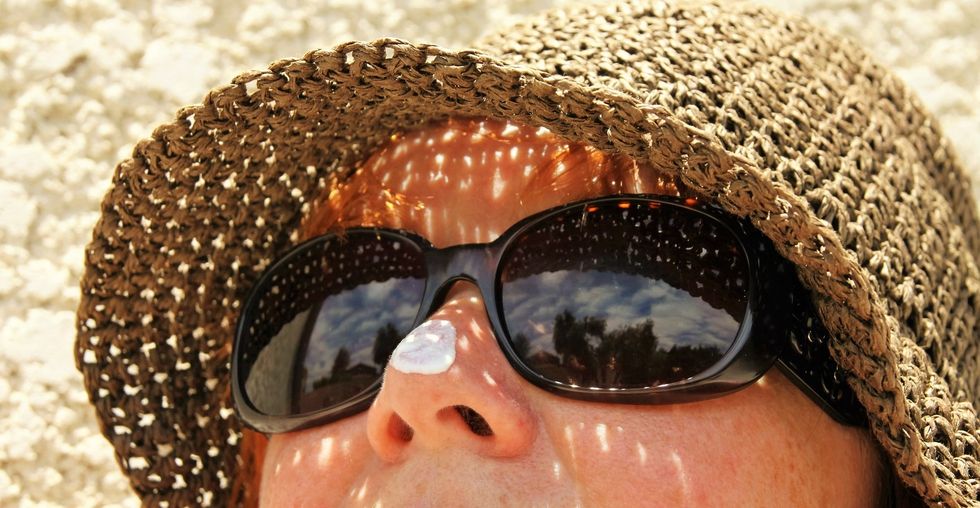 Speaking of sun protection, make sure to put on some sun lotion before taking on the day. This is something I always forget, but it's an easy and effective way to prevent sunburn.
7. Take the tour bus.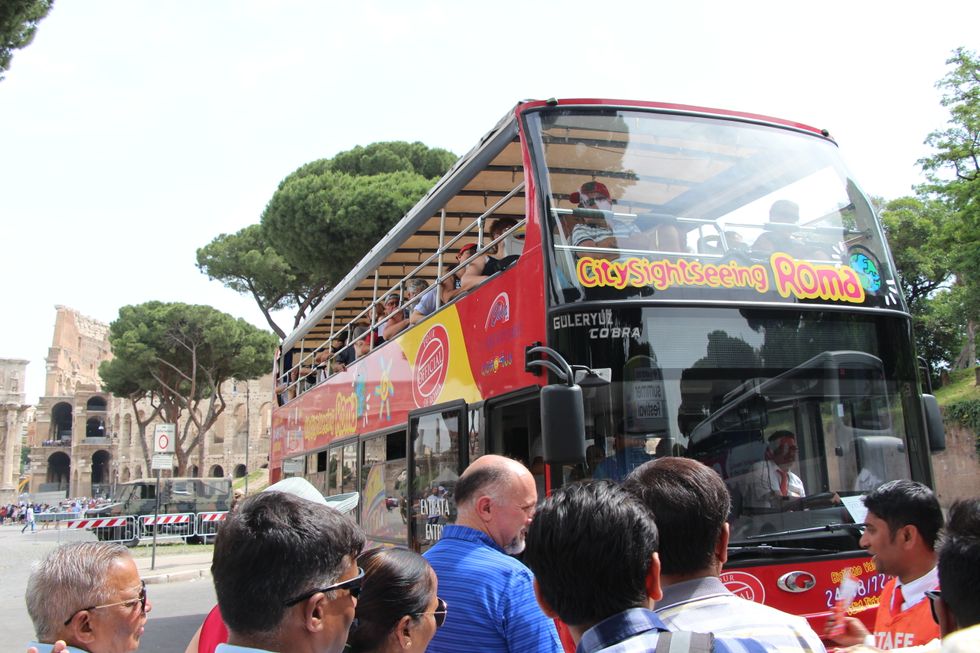 Gianna Alfanno
Those double-decker sightseeing tour buses are actually a great deal. They take you to the most popular landmarks in Rome, so you don't have to walk that much. You hop off and hop back on wherever and whenever you want. And if you're wondering, Ubers are very rare in the city and taxis tend to be a complete rip-off.
8. Make some room for gelato.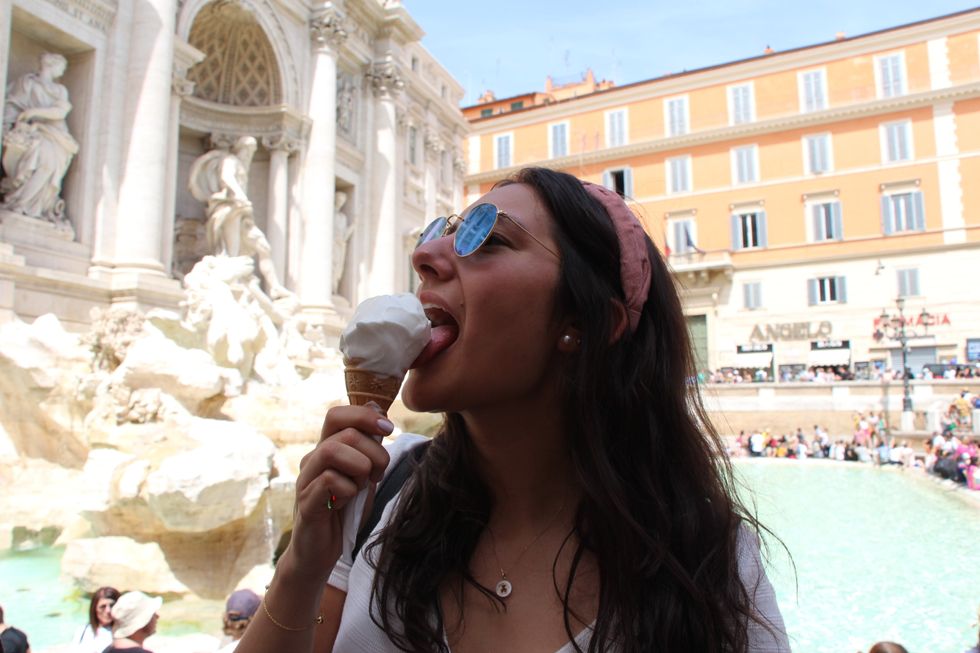 Gianna Alfanno
They don't call it "Eataly" for nothing. Italians eat a lot but try not to fill yourself with pasta and pizza. There's nothing better than a couple of ice cold, creamy scoops of gelato on a hot summer day.
9. Plan ahead and book your tickets online.
Lines can get really long and you don't want to stand under the sun or within a sweaty crowd for almost an hour. A lot of attractions in Rome offer "skip the line" tickets you can purchase online beforehand.
10. Beware of pickpockets.
This last tip has nothing to do with surviving the heat, but is still very important to pass on. Summer is the high season in Rome, so thieves are lurking everywhere. Don't put anything in your back pockets and always be aware of your surroundings. If you can, buy a backpack with hidden zippers or one difficult of opening without you noticing. If not, bring your regular backpack, but carry it in front of you.