Last weekend I branched out of my comfort zone much further than I ever thought I would; I went to a paint night. For someone like myself with little to no artistic ability this sounded like a disaster in the making. My creativity skills are so low that I was basically banned from making any sort of poster during high school because it would come out as though a kindergartner had done it (and some kindergartners have more artistic skills than I do). I also went with my best friend who has a natural gift for art, which terrified me even more. I went it this event with the mindset that I was doing it for the fun, not the final project.
I want to Painting with a Twist- Miami Beach for my paint night. Luckily, it was only my best friend and I in the class so if I made a fool of myself very few people would know. Our class was led by the owner, David, who had a great amount of patience to deal with me. I told him upfront that I was probably going to create one of the worst canvases he had ever seen, but he reassured me he wouldn't let that happen. We had selected the owl painting to recreate hoping it wouldn't be overly difficult. David helped us pick the perfect colors for our projects and gave us objects to trace to help make the owl look more realistic. He guided us through the whole process never forgetting to encourage us to do our best.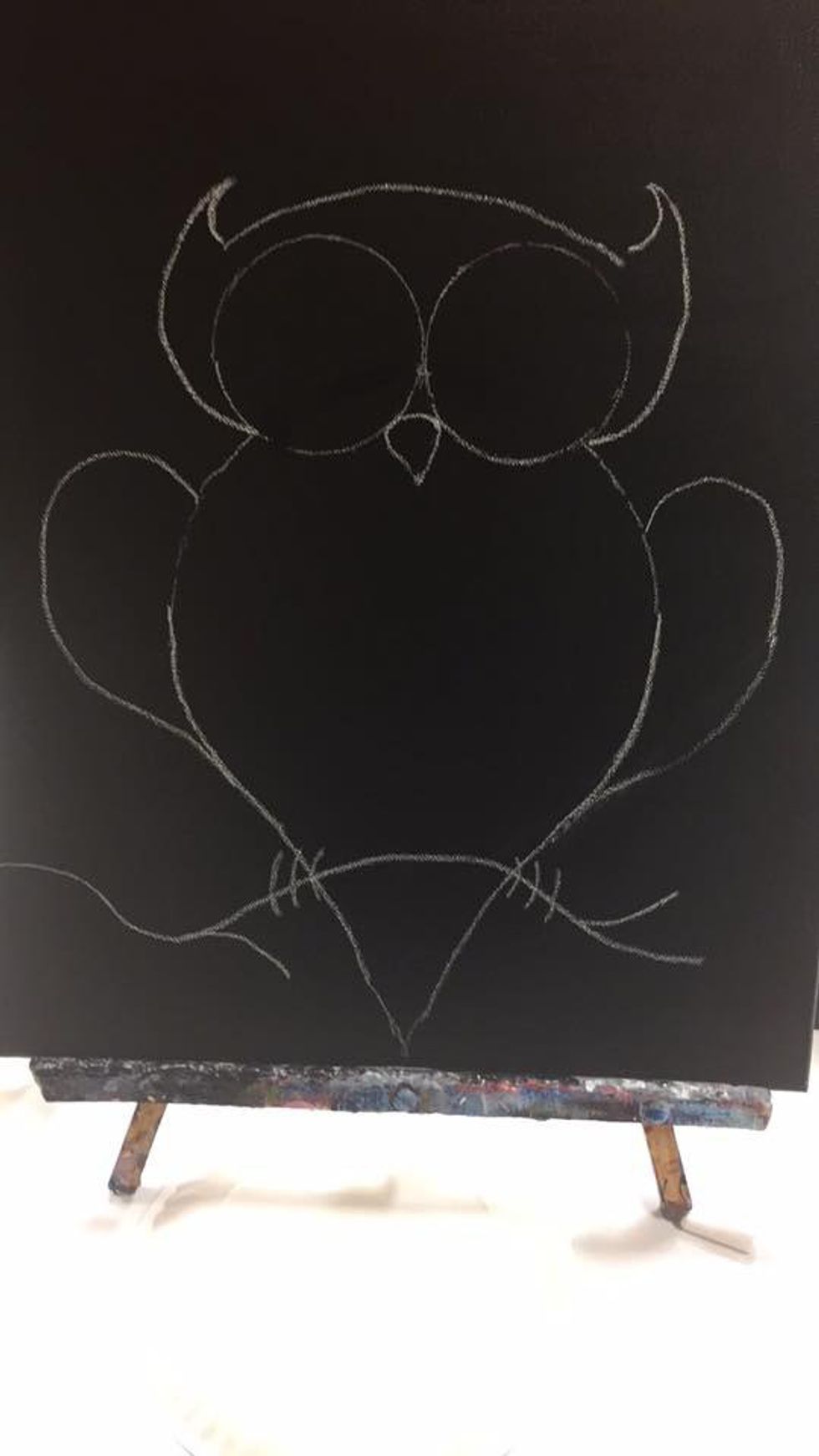 We started by drawing our owl in chalk. This way we could erase any of the lines we didn't like and could redo them. David then walked us through mixing our colors so that they'd show up best on our canvas. We did an initial background color to set the foundation for the rest of our paint. Filling in the shapes I had drawn seemed like a challenge in and of itself, but it only got harder from there. Next we had to add in feathers, branches, and eyes. At this point, my best friend was way ahead of me, but David kept coming over to help me through my struggles. He taught me the best brush strokes to use and how to blend colors until I got the one I wanted. If it weren't for David, my owl would not have been finished.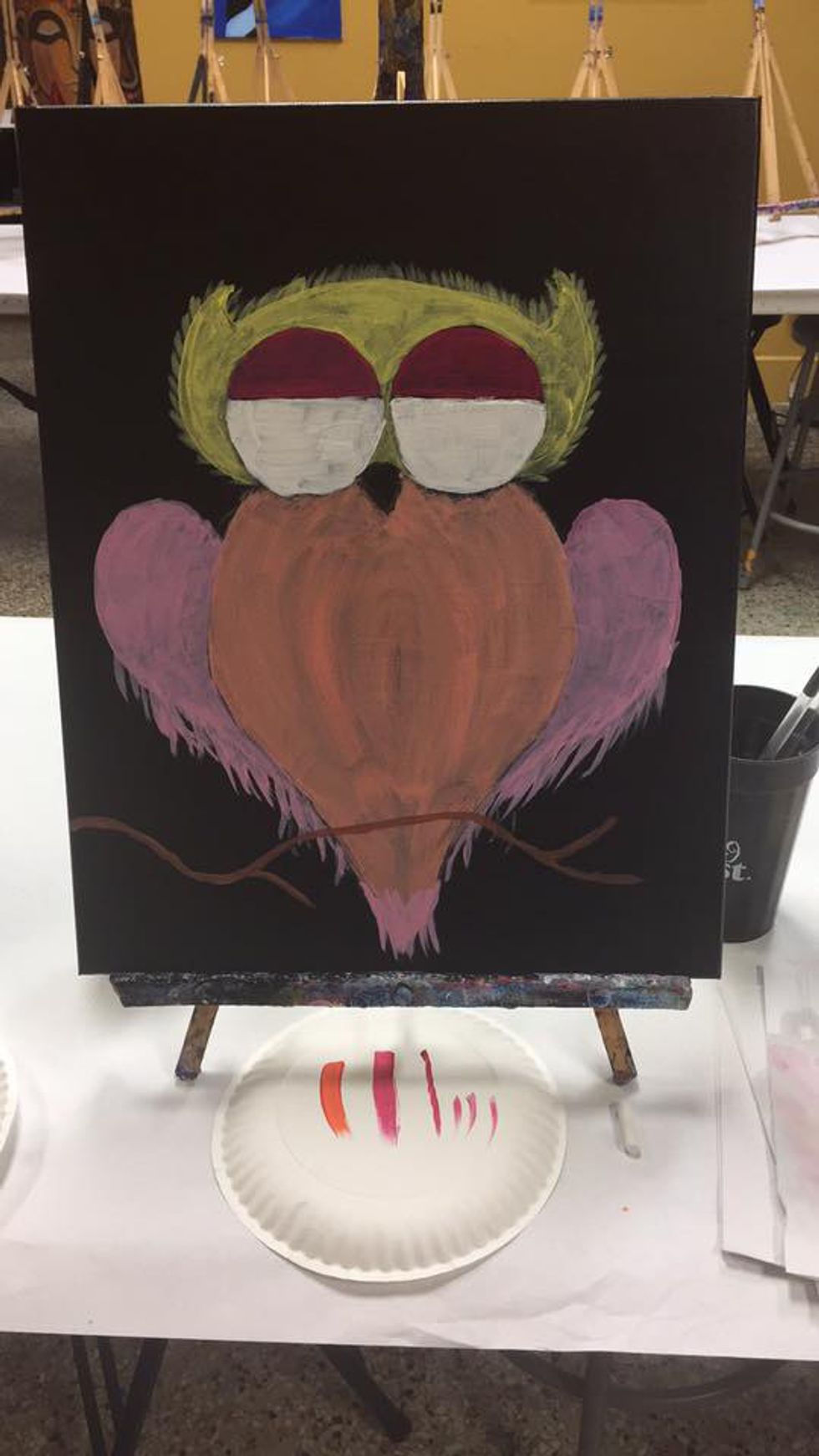 After my owl was complete, David showed us how to create a starry night background. At first I was just putting dots everywhere until I realized they needed to be clumped to look more like stars. Of course my best friend realized this from the start so hers looked amazing. I even added a shooting star and wished for my painting to come out decently. Lo and behold, I ended up with a painting that somewhat resembled an owl.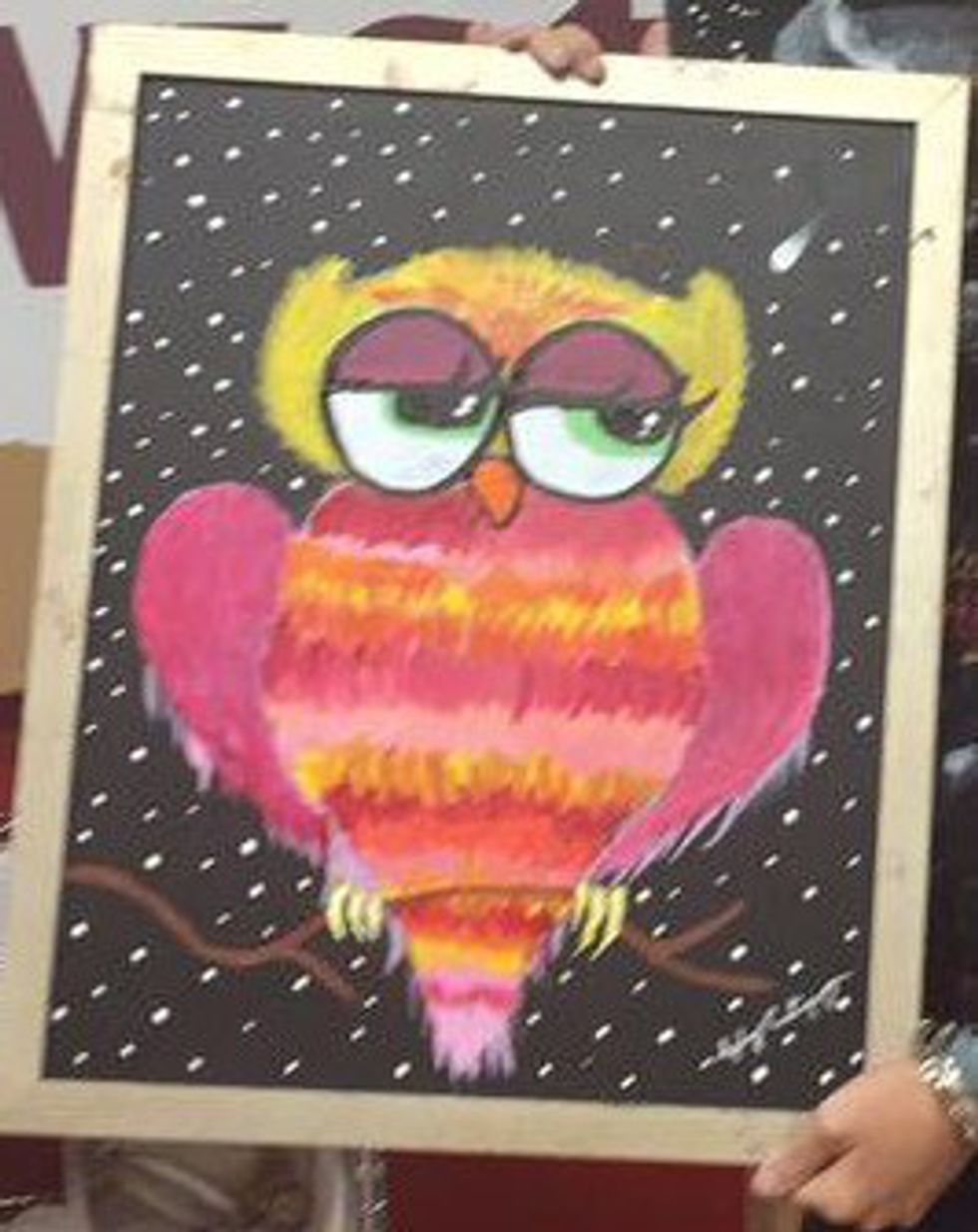 When I took a step back to examine my final product, I was actually quite proud of myself. The painting had come out much better than I ever expected it would. It's given me a slight boost of confidence that there is some artistic talent hidden somewhere inside of me. The best part was getting to do this whole process with my best friend. If you're worried that you don't have the skills to do one of these paint nights, think again. I suggest looking into Painting with a Twist as they have thousands of locations and paintings you can choose from. I'm hooked now and want to take my even less artistically gifted boyfriend to do a couple's night painting. Trust me- it might turn out to be the most fun you've had in a while.