Whether you're full-on adulting or just interning for the summer, it's not unheard of for you to have to adapt to a dress code. I know its a rude wake-up call from flip-flops and sneakers, but the good news is that even business casual/formal environments have relaxed a lot in most recent years.
So don't buy a new 'shoedrobe' yet—it's probable you have similar shoes to the ones below in your closet. Below are four types of shoes you can actually get away with wearing to the office this summer.


1. Simple Flats.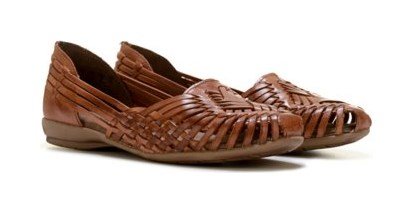 Women's Grandeur Huarache Flat- $39.99- Famous Footwear

Flats are generally comfortable and stylish. They also come in handy especially if you're on your feet a lot during the day. Flats are also great for busy mornings when you need a quick shoe to hurry out the door. What we love about these shoes is the wicker-pattern throughout that makes them unique. They're brown, so that means this shoe can be worn with most colors. This shoe, in particular, has grip soles which can be handy for temporary aide if you run into slippery/wet weather on the way to work.
2. The Kitten Heel Sandal.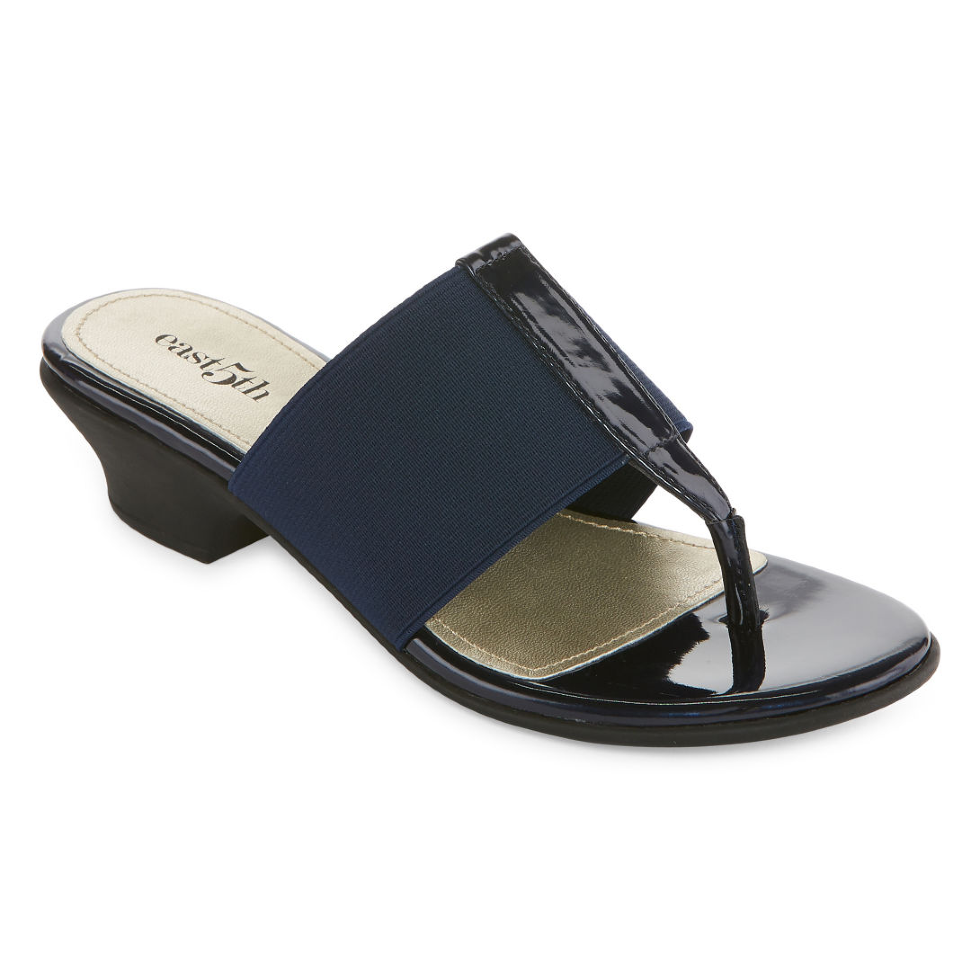 East 5th's Oyster Women's Flat Sandals- $19- JCPenney
Although you're giving open toe and open heel with a shoe like this, you're also getting a little bit of height, which is a "professional shoe" trait. The sturdy band that holds the toe thong also covers the skin of the foot. A shoe like this is best worn in a business casual environment with pants, capris or a long dress.
3. The Strappy Heel.
Taylor Natural Suede Ankle Strap Heels- $31- LuLu's
This heel is for the classic gal who wants to dress it up a bit. The strappy sandal can be worn with almost any outfit, from wide leg pants too short skirts or jumpsuits. Strappy sandals in skin tone colors add length to your legs, making them appear longer and slimmer. These strappy heels, in particular, are made with vegan leather, so not only are you saving the animals, you're looking cute doing it.
4. The Wedge with an Edge.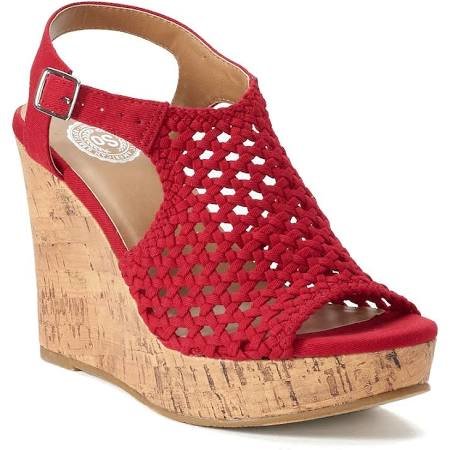 So Perch Women's Wedges-$34.99- Kohl's
This high heeled wedge is perfect for a business casual or formal work environment. This shoe from Kohl's has a vented pattern at the top that allows your foot to breathe, which prevents discomfort and sweating. The shoes are padded on the inside for extra comfort, and the ankle straps at the top of the shoe will keep your foot from moving around. If your dress code requires strapped sandals, this is an adorable way to adhere to that rule.
What do your favorite work shoes look like? Let us know below!