Everyone has a different style, but when it comes to clothes I think that we can all look at someone else's outfit and know easily if we can see ourselves wearing that or not. Here are some of my summer outfits that I love to throw on for any occasion. I've never been much of a blogger but it's cool to showcase some of my outfits here.
The "Day in my life" outfit.
This outfit can go about anywhere. I've worn this outfit to several grad parties because it's not too fancy but has a certain level of casualness and comfort that really is perfect for summer. Rompers are such a summer staple because they're easy to throw on and you don't even have to think "does my shirt goes with my bottoms." This romper I'm wearing is from Urban Outfitters, my light cardigan is from American Eagle, and my sandals are from Gap.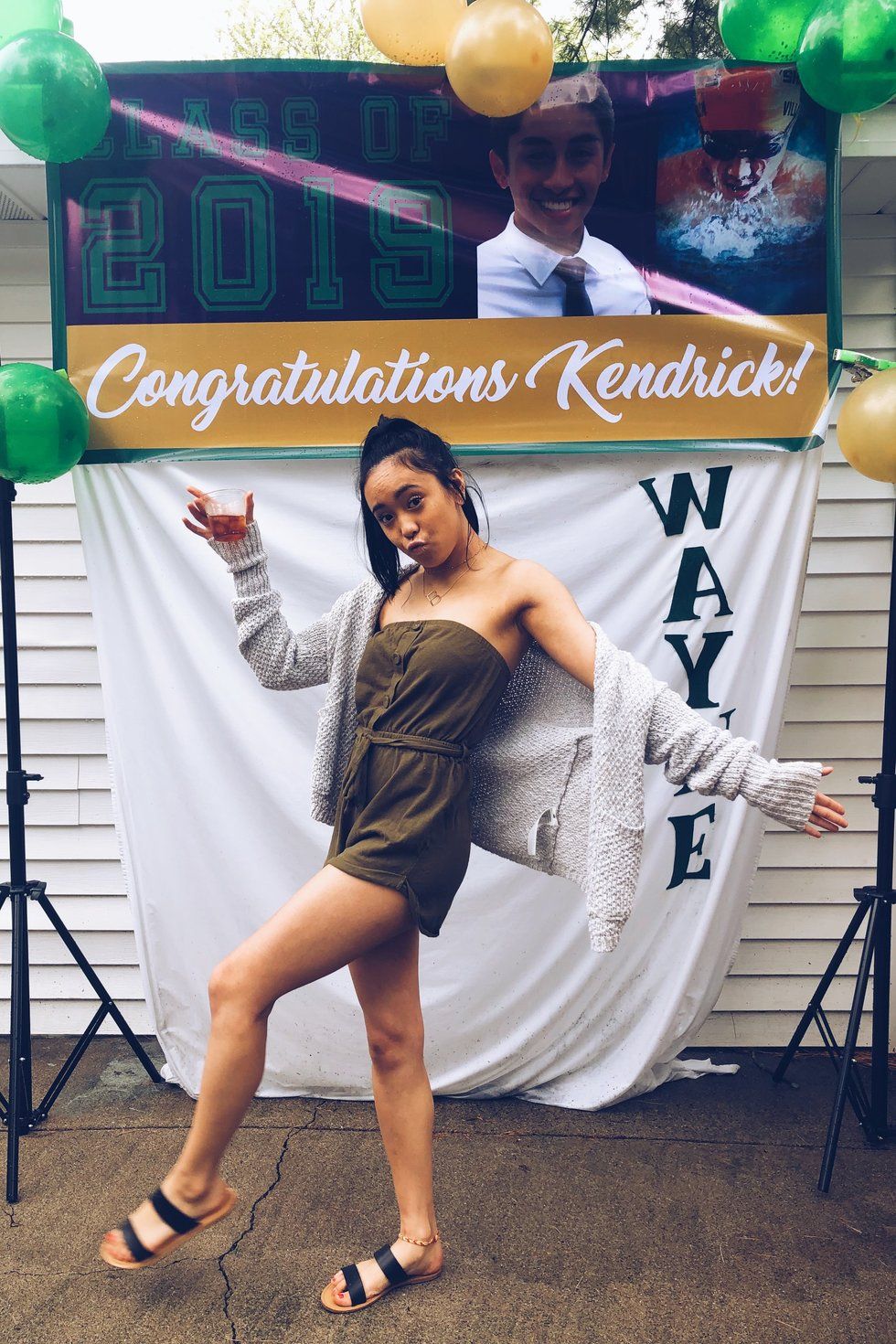 Britney Bawar
The "Let's go eat" outfit.
Finding cute places to eat for brunch is such an essential. This outfit is very put together but also very casual at the same time. The high waisted black jeans really add to the casualness but the flowy and bright top bring the eyes to attention and make it seem just a little bit fancier. My blouse is from Free People, my black jeans are from Tj Maxx, and my shoes are from Marshalls. A summer wedge is perfect to add a little bit of fanciness to an outfit.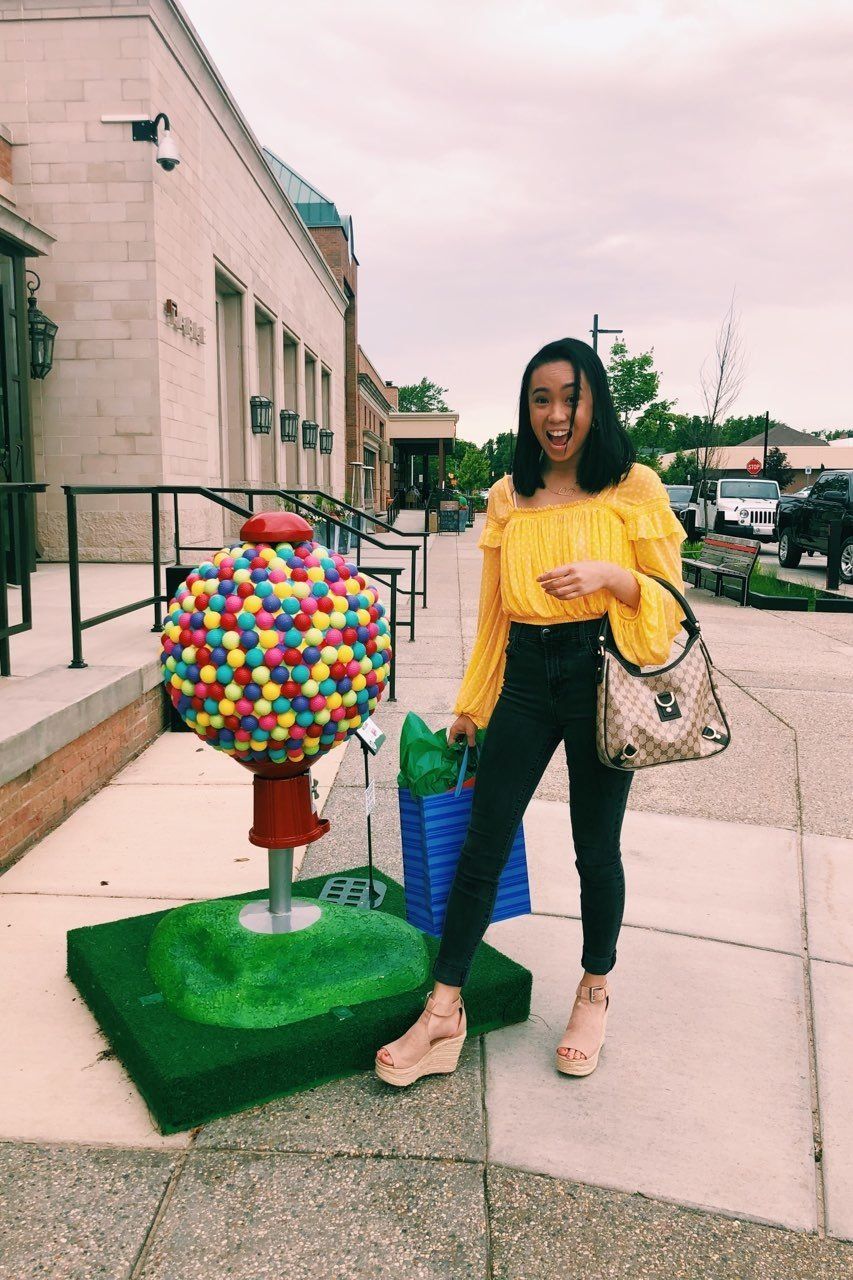 Britney Bawar
The "I don't really care but I can try to look cute" outfit.
Everyone has those days when they just want to rock a model off duty look. Well this outfit is perfect for a morning coffee run, a hike, or even just to grab ice cream late at night with friends. Just an oversized T-shirt. So weird to say that teens these days are just throwing on their dad's t-shirts and birks and calling it a day. But, it's cute, (make sure to wear shorts under haha). My sunglasses are from Zara, my shoes are Nike Air Force 1's and my shirt is from a local boutique in northern michigan. So throw your hair in a messy bun, a t-shirt and be out the door.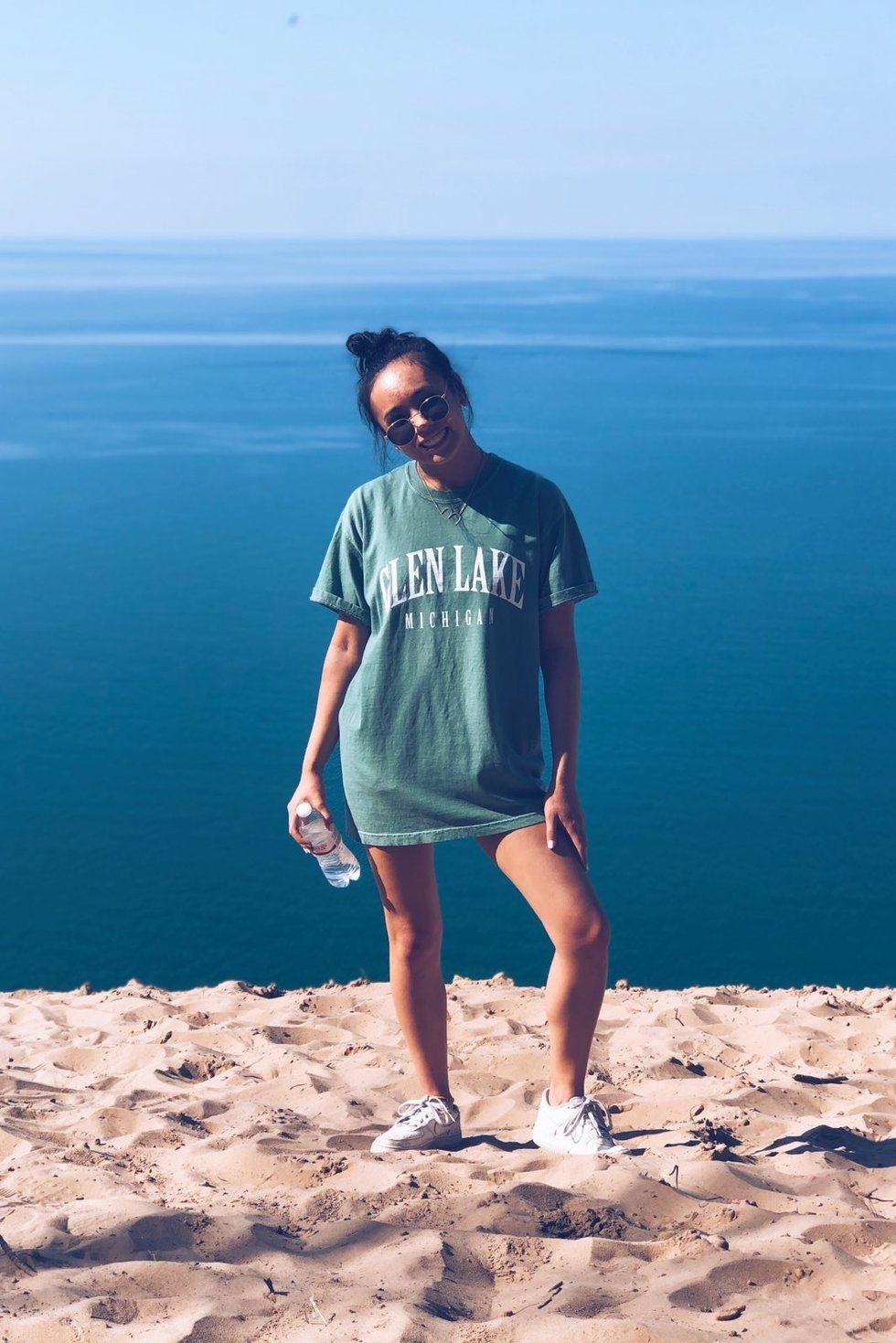 Britney Bawar
The "Walkin around" outfit.
This outfit is another casual but cute outfit. As you can see I'm not really a dress or skirt kinda gal so a cute cropped shirt and some high waisted jeans are always the move. This outfit is perfect for a day walking around the town, exploring, shopping at boutiques and more. I think that the head scarf has become a very cute trend. You can find my favorite head scarves from Free People or H&M. My cropped ruffle strap top is from Zara, my zipper jeans are from Abercrombie and Fitch, and my shoes are all white high top converse.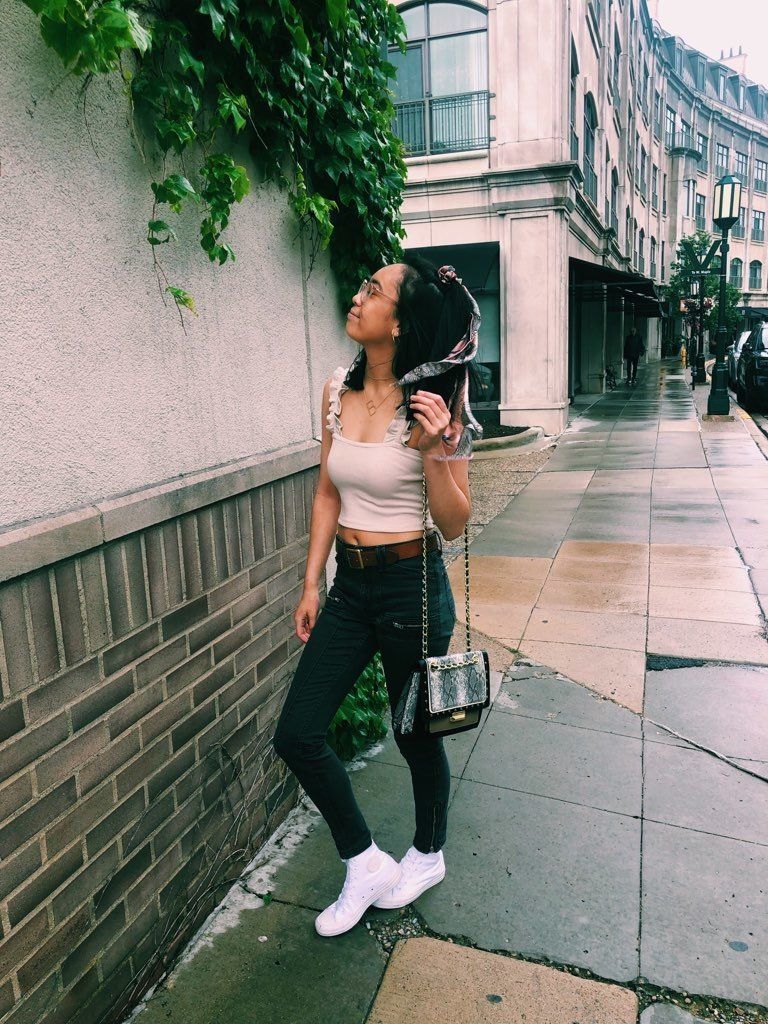 Britney Bawar
My favorite type of jewelry to wear is dainty gold necklaces. My signature necklace that I have been wearing on my neck everyday for two years is my initial "B" necklace from Anthropology. This necklace is so simple and easy to throw on to make any outfit sparkle.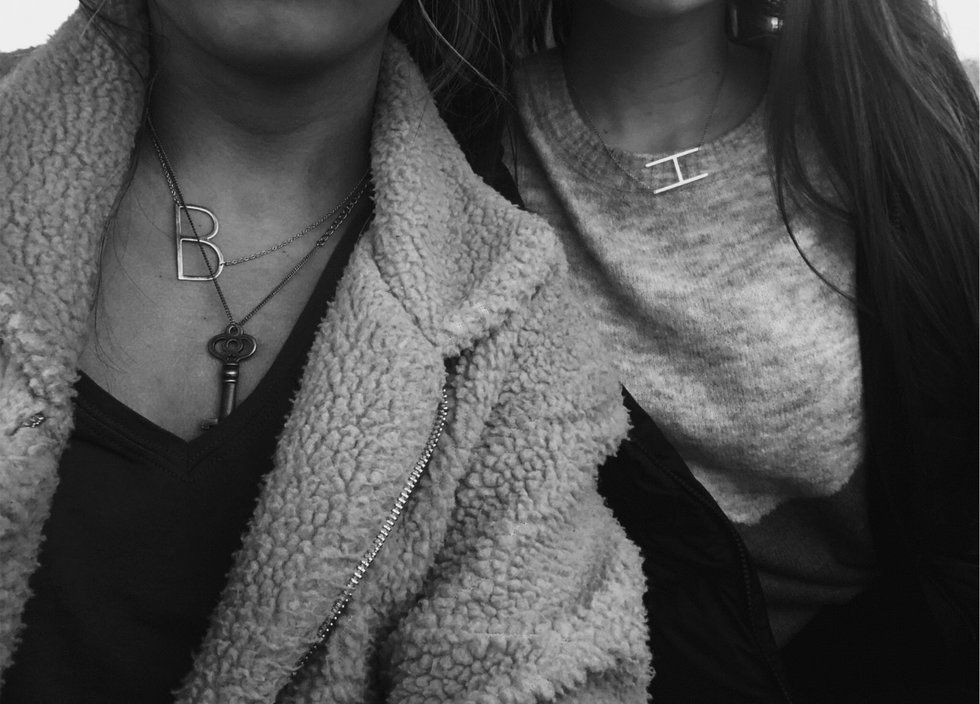 Britney Bawar