A couple of weeks ago, I experienced for the first time what it really meant to lose someone you love. My Papa passed away, and he was one of the happiest people I knew. His smile and laughter lit up the room, and he had a gift for putting people at ease, strangers and friends alike.
My mom said that one of the first things she did when he died was go through his cabinets. She said that he had every type of alcohol imaginable, not because he drank all of it, but because he wanted to make sure everyone who walked into his home had a drink they wanted.
This illustrates the kind of man he was. He loved talking to people and getting to know their stories, where they worked, their hobbies, and where they were from. Papa was the kind of friend everyone wanted to have.
Papa may have had a difficult last couple of months, but he never stopped smiling through any of it. Even at his most confused, his most frustrated, he always found his way back to the people he loved.
One of the last times I saw him, when he could tell I was stressed out about school, he looked at me and he said, "You worry too much. It will all work out in the end."
In the midst of everything that was happening to him, he was still focused on me and my problems, ones that suddenly didn't seem as important anymore.
After my mom called me with the news that Papa had died, I waited in dread for the funeral. I knew we were all going to be wrecks and that it would be a long day for everyone. I just didn't realize who "everyone" was.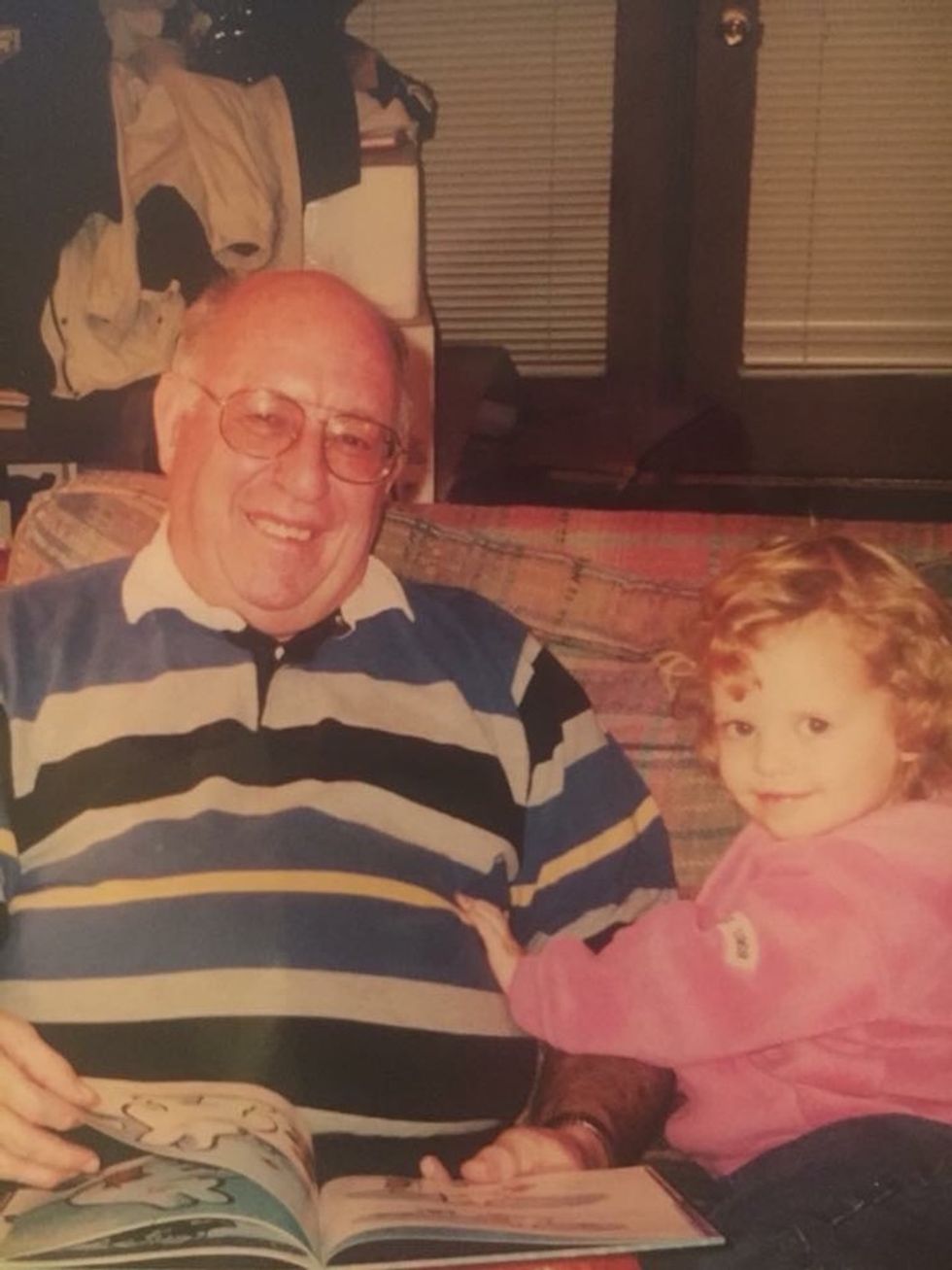 There were over 250 people in attendance at Papa's funeral service and reception. People traveled far and wide to pay their respects to Leo Sensel.
There was a man there who went to school with Papa 50 years ago, but still remembered him as a good friend. We had relatives on the other side of our family, ones that weren't related to Papa, fly in, specifically for this. Neighbors, distant relatives, old friends that we hadn't heard from in years, all showed up. Papa was that special.
He was worth showing up for.
If you went to his reception, you would've thought it was a wedding reception without a band. Held at Papa's country club, there was food for everyone and an open bar. People were visiting and catching up, and exchanging legendary stories of Papa. It was a party, one that Papa would've loved.
Looking over the sea of people at the reception, I thought to myself, this is it. This is what success looks like. It's not the house you live in, the car you drive, or the job you have.
It's about touching people's lives, and leaving people better for having met you.
Everyone there had a story of how Papa made their lives happier, even those who had only met him in passing. This thought continues to inspire me every day. It gives me perspective on what really matters.
Papa's final blessing to us all is that he brought a community of people, family and friends, acquaintances and strangers all together under one roof to celebrate the life of a guy who sure knew how to live.