Stress-eating has been one of my few salvations as a college student. Dealing with all the heavy pressure of deadlines, homework, midterms, finals and making sure everything's immaculate and perfect just takes a toll on me sometimes. I can feel it when I merely raise an arm, stretch myself in the morning after a nine-hour sleep, whilst rubbing my back because my shoulders feel too tense. I like to call myself a "Stress-Walking Meatball."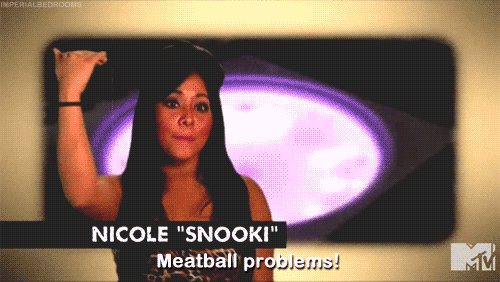 I get stressed out by the mere fact that I am not stressed out. I feel like I should always be stressed because I should always be doing something. But no. I stress out because I decide to spend my time in bed and not do anything. As you can tell, my summer has been a blast.
However, an intense and fiery love kindles for food whenever I am stressed. Like, all I can think about is food and food and food. (Amongst other things, of course.) I even have my own menu of things I crave when I'm hella stressed out. Here it is:
They say food is the best anything you can find, and it will never leave you. Once you eat it, you carry it with you in your stomach, and then the food is broken down into its nutrients and whatnot and they just become part of you. Food is the real hommie out there, people.