If you like science fiction, suspense, a little bit of horror, and binge watching, Netflix has a new series just for you. Stranger Things was released on July 15th of this year. Netflix has already announced that they will release a second season next year. This series is Netflix's third most-watched original series. Why are so many people watching?
The story revolves around a group of kids who are trying to find their missing friend, Will. Will disappears under mysterious circumstances, and no one seems willing to help the kids or Will's family get to the bottom of his disappearance. There is also some sort of terrifying being that always seems just out of sight and reach. While not everything is explained in the series' eight episodes, the show does have more upcoming episodes.
Plot aside, the show's appeal also comes from its references to 1980s culture. The show starts in November of 1983. There are many aspects and cultural icons in the show that are throwbacks to popular things during the 80s, such as music and movies. The series features songs such as Toto's "Africa," The Clash's "Should I Stay or Should I Go," and Corey Hart's "Sunglasses at Night." These songs' credibility as "good" songs is a debate that I'm not willing to go into, but these songs are definitely synonymous with the 1980s and serve to keep up the show's nostalgic feel.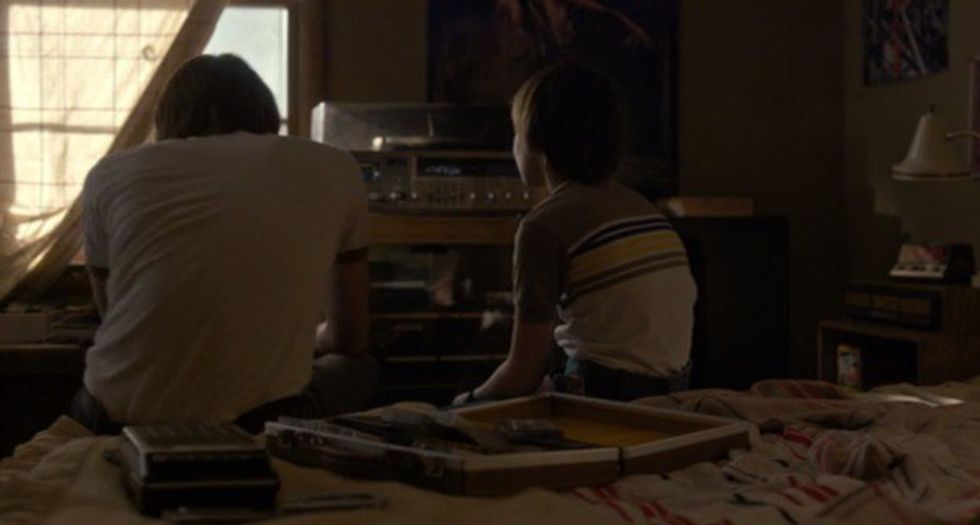 The characters' references to popular movies of the decade are not the only homage the show creates. Several scenes and plot points reference horror movies that were popular at the time. There are references to the Alien series, John Carpenter movies, Stephen King movies, E.T.: The Extra-Terrestrial, The Goonies, Star Wars, Poltergeist, among many other movies. Some are incredibly obvious, while some are enjoyably subtle. The show doesn't shy away from paying its respects to the creative materials that inspired it.
One of my favorite things about the series is the characterization of the three children who refuse to forget their missing friend. Before Will goes missing, we see the four kids playing "Dungeons and Dragons," a tabletop game that has been around since the 1970s. The kids and their zealous interests are incredibly likable. A mysterious girl only known as Eleven ("El" for short) soon joins their group and only deepens the show's suspense and plot. There are several teenage characters as well. While their likability is up for debate, they do show that everyone has flaws. However, some of these flaws lead to very dangerous and sometimes deadly outcomes.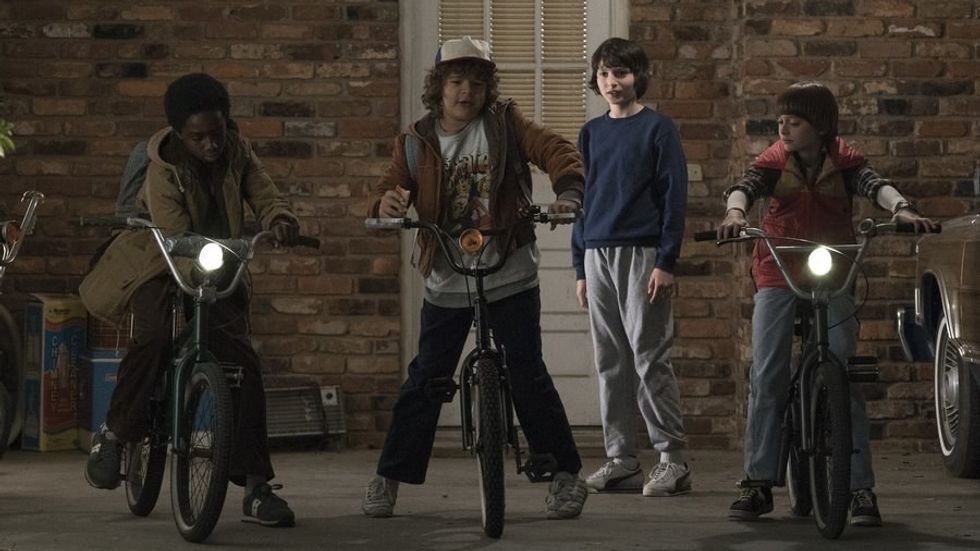 Winona Ryder acted in several movies in the late 80s, so her appearance as Will's distraught mother is another throwback to the decade. It can be a little disorienting to see her go from a teenager in Beetlejuice and Heathers, both released in 1988, to a middle-aged mother desperately searching for her son in 1983. Her performance as Joyce Byers feels authentic: what loving mother wouldn't exhaust every possible method to find a missing child? She also manages to make Christmas lights heartbreaking, something I previously thought of as impossible.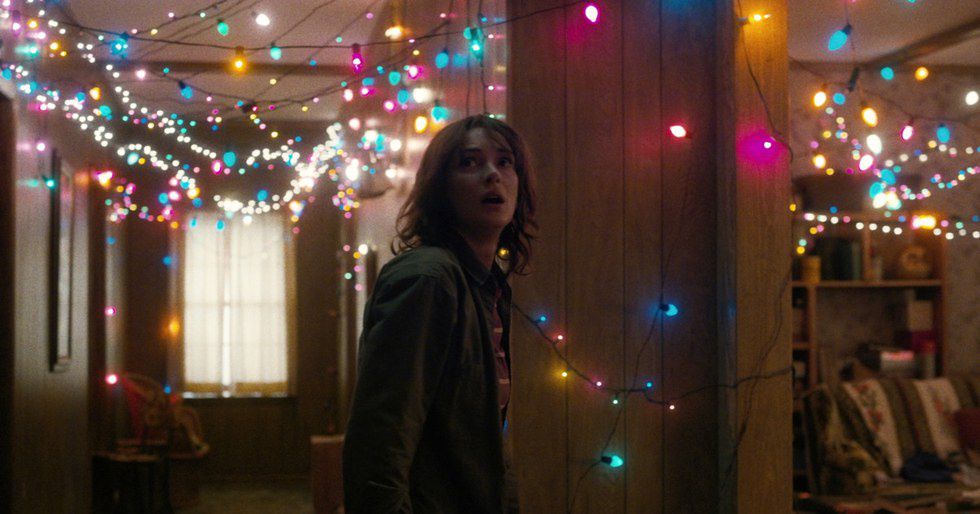 The town has a sheriff who at first seems incapable of taking the case seriously. David Harbour plays Sheriff Hopper, an initially lazy and alcoholic authority figure. Hopper's character development progresses well, and his heart-wrenching backstory is eventually revealed.
If you're looking for a Netflix series that will keep you interested and nostalgic (possibly for a time that you weren't even around for), check out Stranger Things. The first season's eight episodes will leave you with some resolution, but nowhere near enough for you to be content waiting for the second season.