The Grammys took place on January 28th this year and they were OK, I guess. Nothing noteworthy happened and the performances — while there were a couple that were impressive — were subpar at best. I've never been a big fan of awards shows — they're just like those end-of-the-year award ceremonies we had in elementary and middle school: long, boring, and you already know who's going to win; but this year, I actually took the time to pay attention.
At first, I was proud of the nomination list (probably only because Sza had 6), but as the night grew nearer and I was informed of who had won, I felt duped. Not solely because I didn't agree with the people who were awarded, but because I realized that only a few artists actually deserved the nominations they got. The first time I saw the list, I only paid attention to the fact that I was familiar with a lot of the names. Usually, the nomination list is full of a bunch of artists that I've either a) never listened to, or b) listened to them a few times and realized I never wanted to again. This year, however, I saw myself nodding my head and going "yeah, I think they did pretty good this year." Then when the time finally rolled around, I took a step back to dissect who had been recognized for their "artistry" this year and I realized that "talent" nowadays has nothing to do with your creative skill, but everything to do with how well you can get people to like you.
I'm not trying to be pretentious and act like I'm some highbrow music intellectual — that's not the case. I know that the music industry has always been about making catchy songs and selling records. Yes, most of mainstream music is simple and only meant for you to dance/sing along to; so my problem is not with today's popular music, my problem is that many of us actually think it's the pinnacle of musical artwork. There are so many other musicians that make quality music, but they don't sell out arenas so they go unappreciated and unrecognized. The Grammys markets itself as the Oscars of the music industry, but comes off looking like nothing more than a boujie VMA. I wish they were honest and expressed that they're not celebrating virtuosity, they're celebrating popularity.
Let's take a look at a couple of the winners and their categories:
Album of the Year: "24K Magic" (Bruno Mars)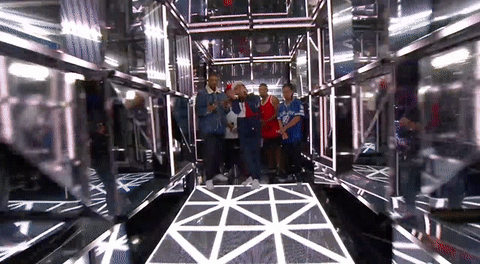 OK, I'm getting quite sick of Bruno Mars. His sound was refreshing in the past, (think of the "It Will Rain" era) now it feels stale and recycled. I feel like every song he puts out is a variation of the same beat. He figured out that the '90s, old-school sound grabbed a lot of attention and now he just won't switch it up. I find it unbelievable that out of the thousands of albums that were put out, "24K Magic," with its lack of versatility, is the best of them all (and I'm not hating — it was good — just not the best). If we give out awards based on how much attention was garnered, then I definitely agree that Bruno Mars deserved to win — he dominated the charts this year; but we also have to remember that "Macarena" spent 14 weeks at No.1 on the Billboard charts — and really, who thinks that song is the epitome of musical excellence?
Best Rap Song: Humble (Kendrick Lamar)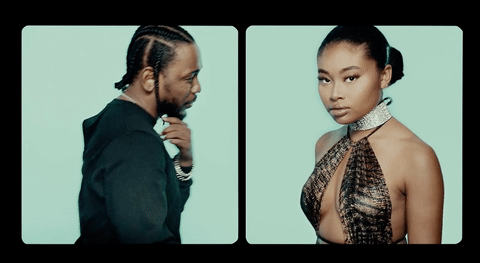 I consider myself a Kendrick Lamar fan. I like that he talks about important topics, but "Humble" was the song he won a Grammy for? "Humble"?! Kendrick had plenty of songs on his album this year that are way better (and catchier too, so that can't even be used as an excuse for why "Humble" won). In my opinion, "DNA" is better than "Humble"; but let's think back to the 2013 Grammys where Macklemore beat him for best rap song (*cue eye roll*). Kendrick, in my opinion, has always been a better rapper than Macklemore, and "m.A.A.d City" was an amazing album, so how the hell did he lose? "Thrift Shop" was catchy, but a song about "popping tags" was really the best song of that year? If we look at the Grammys for what it really is — a popularity contest — then my questions are answered: Macklemore was hotter than Kendrick back in 2013, while "Humble" was one of the hottest tracks of this year; the awards were given based off of sales and hype, artistic merit be damned.
Best Urban Contemporary Album - "Starboy" (The Weeknd)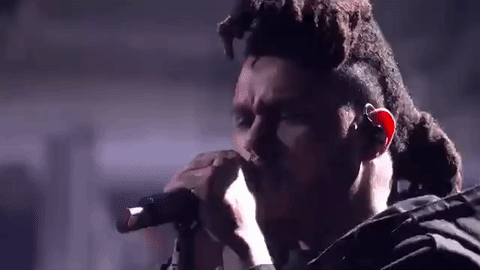 I don't like The Weeknd, but I am a fan of his music. I think he's a pretty good artist. I remember that I went to his concert before he made it big (back when his concert tickets were only $20) and I had no idea who he was (my sister dragged me with her), but I remember vividly that I really liked his sound. It was like nothing that was out at the time. I couldn't believe that I didn't know who he was because a) he made really good music and b) he had a sold-out show in New York, so clearly a lot of other people did.
Now that The Weeknd is finally being recognized, I have to side-eye the content he's coming out with. It feels watered down and unauthentic. I find it interesting that the Grammys wanted to start recognizing his artistry in 2015 when he made a song for that trashy movie "Fifty Shades of Grey," but didn't give him any nods during his "House of Balloons" era. I guess that since he's a megastar now, it's OK to credit him — even if his current music is simplified pop fodder.
I know that it's impossible to listen to every single song that has been released during the year. I know that if an artist doesn't have a certain level of popularity that they're bound to go unnoticed. I know that it will be hard to attract an audience if most people don't know who the musicians being featured are. I know all of these things — and I'm not aiming to be a nitpicky twat that just likes to complain. I simply want everyone to stop pretending that awards show recognize what is "best" and not just what is well-liked.