Stock photos are so much more than options for company websites and presentations or material for Internet memes. Many carry deep, subliminal messages that translate directly into everyday life and can teach us lessons about how to grow as individuals. Here are eight profound images that demonstrate this layered art form and the life lessons they present.
1. Love can conquer all.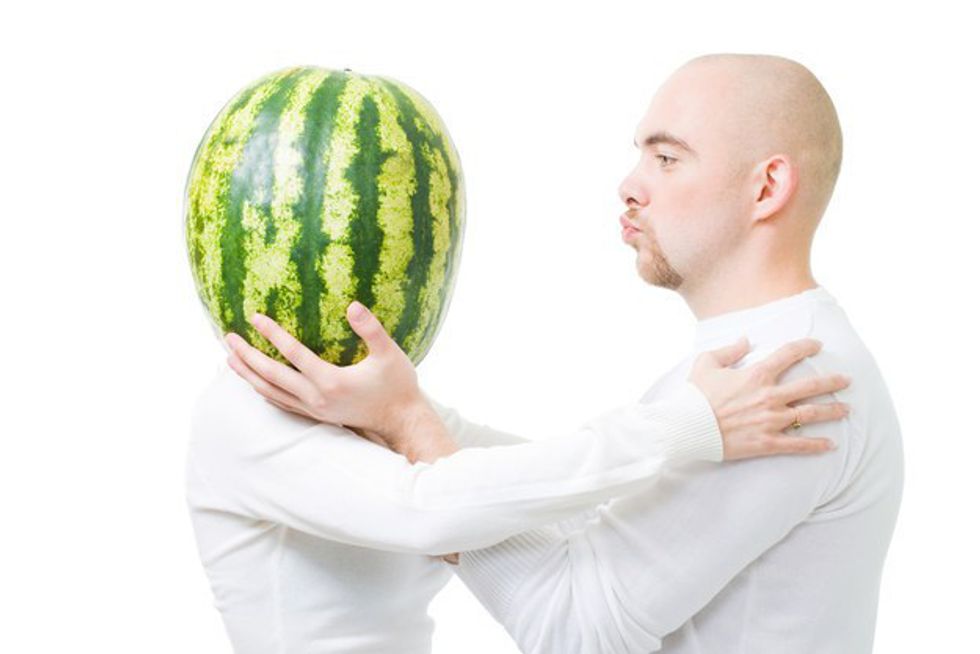 Sure, there will be difficulties in life, but true love always finds a way to thrive. I'm sure this stock photo couple has its share of difficulties (How does she eat? What color eyes should he say she has? And can you imagine the number of people who stop and stare wherever these two go together?), but if their love is everlasting, they can make it through together.
2. Life can be full of tough decisions.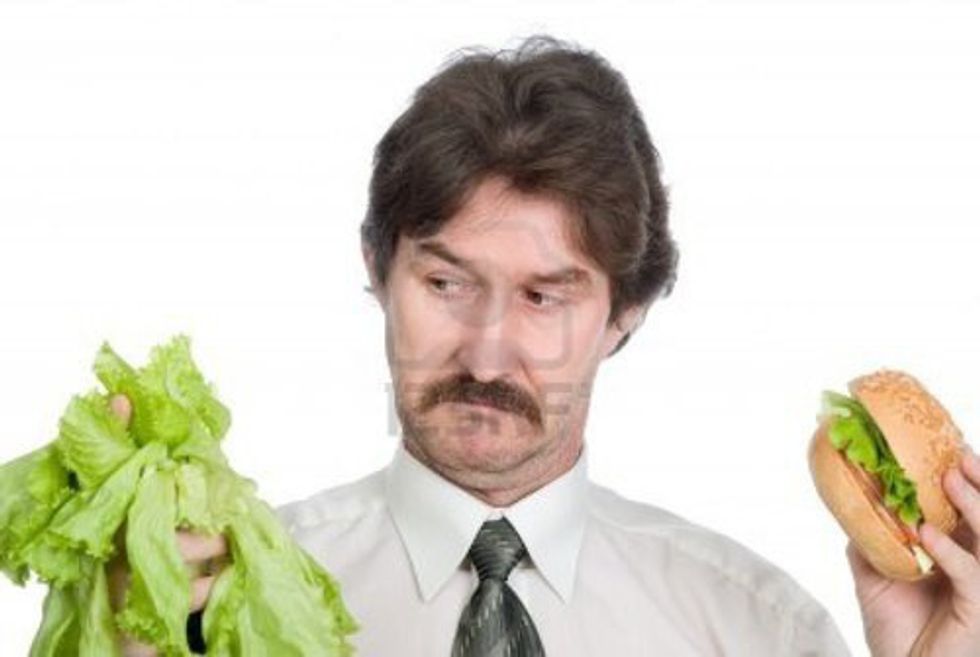 Whether it's Should I put more lettuce on my lettuce, tomato and cheese sandwich? or Should I quit school to pursue my dream of being a stand-up comedian?, you'll be faced with many important questions in life, and, like this man, be sure to take time to think through all your options.
3. Never stop smiling.

As our favorite stock photo model and meme "Hide Your Pain Harold" knows, one of the best solutions to getting through stress is to "fake it til' you make it"--to keep smiling even when you don't necessarily feel like it. He could also teach you a thing or two about mixing patterns. It's all about keeping the same color throughout.
4. You are what you eat.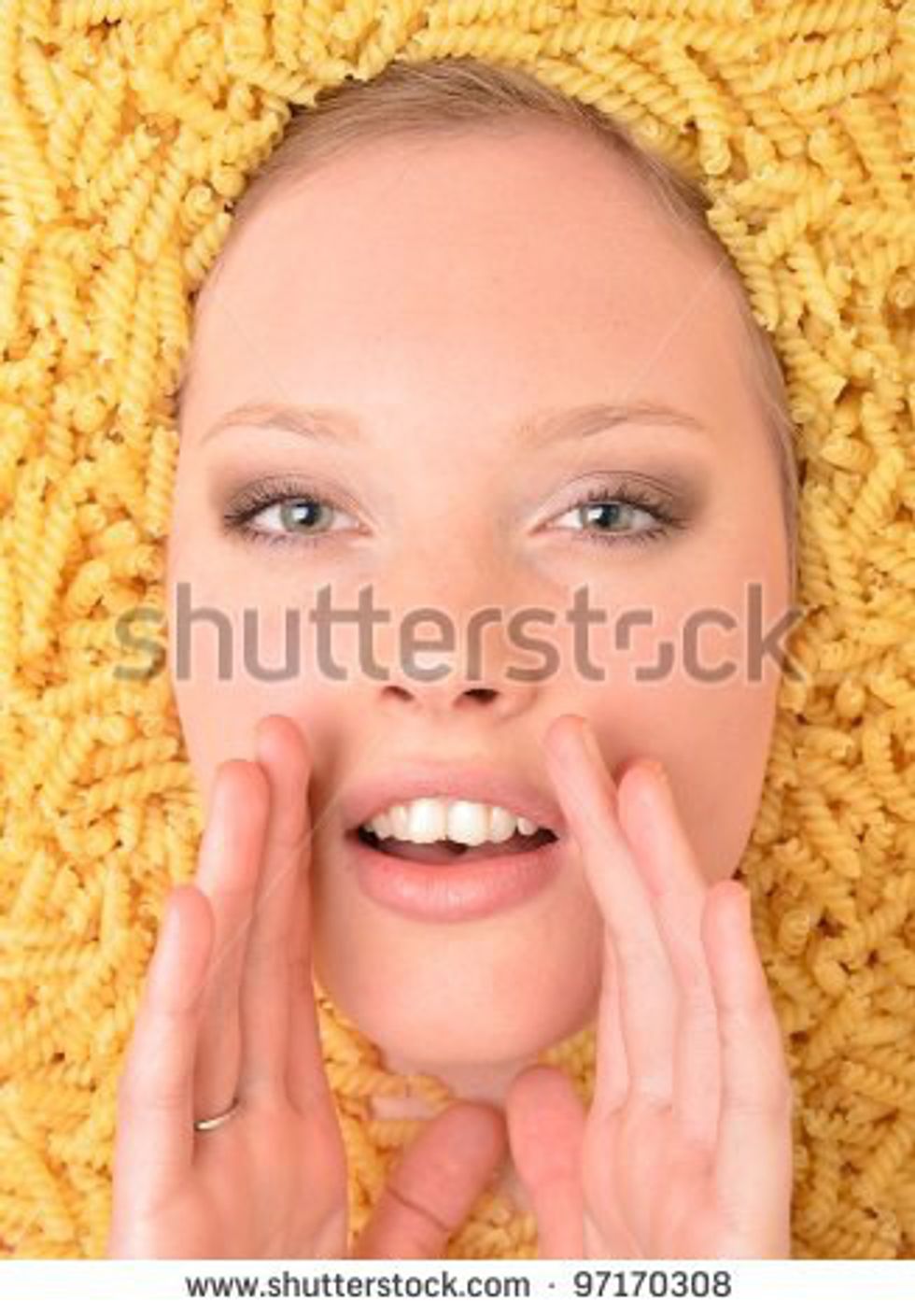 Yes, this woman eats quite a bit of pasta. How could you tell?
5. Remember to be a good listener.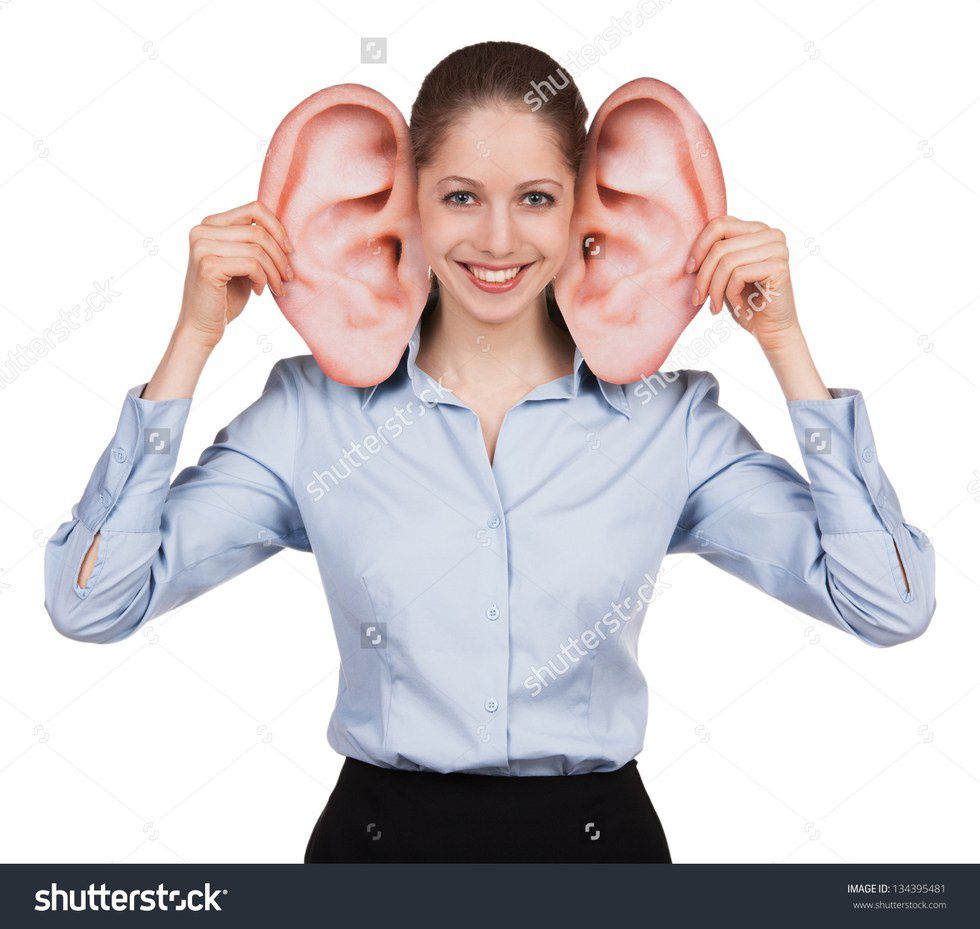 While having giant ears might help, this woman obviously knows how important eye contact is in being a receptive listener. Her body language is open, and she seems eager to listen to the speaker's problems. Even if your ears aren't the size of satellite dishes, you can definitely follow this woman's actions and be just as effective of a listener.
6. Stay young at heart.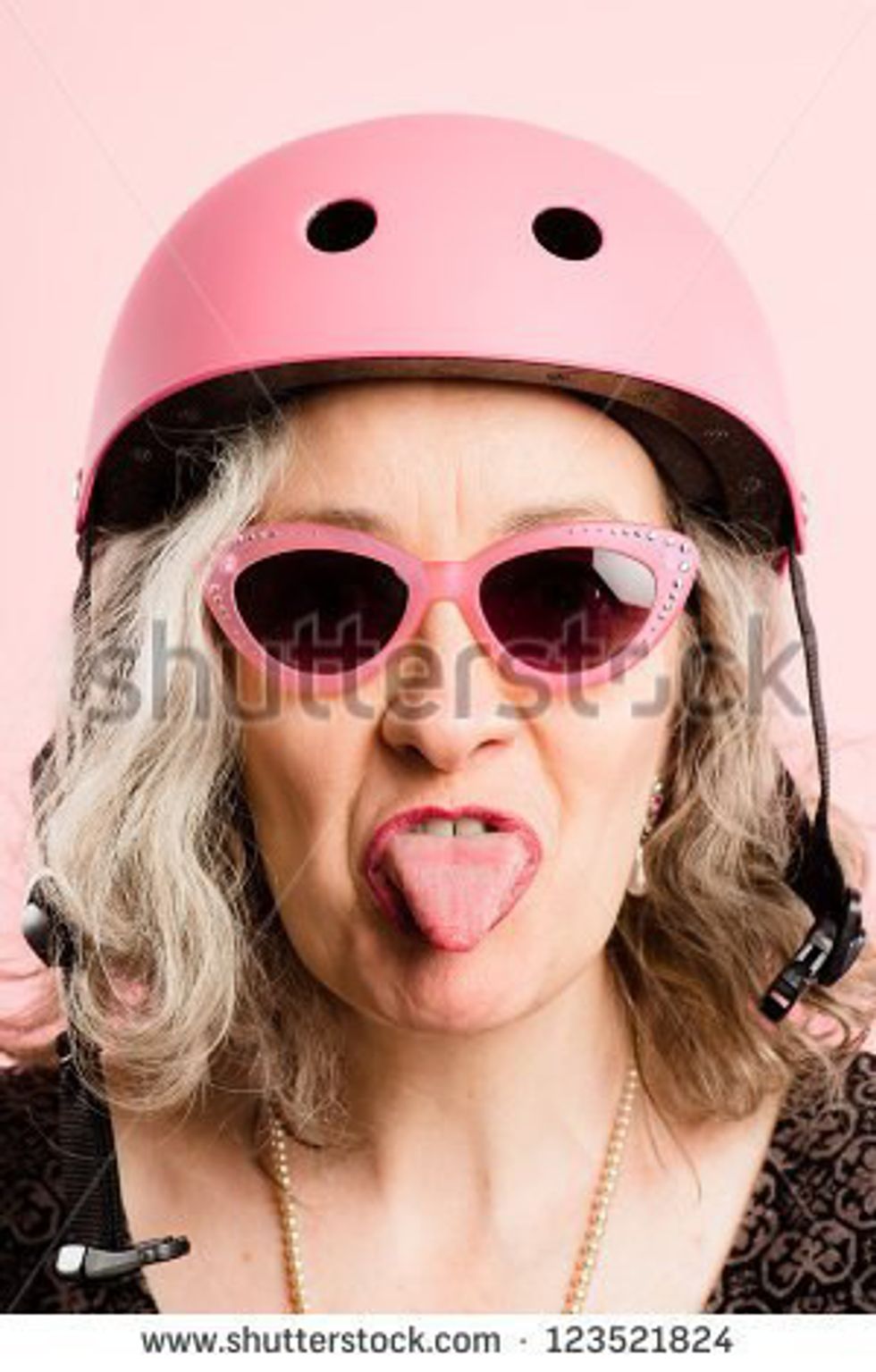 This woman knows that gray hairs don't signal the end of having fun in life. She probably just came from schooling all the skater kids at the town skate park. Be like this party animal and keep having fun in life, no matter your age.
7. Think creatively.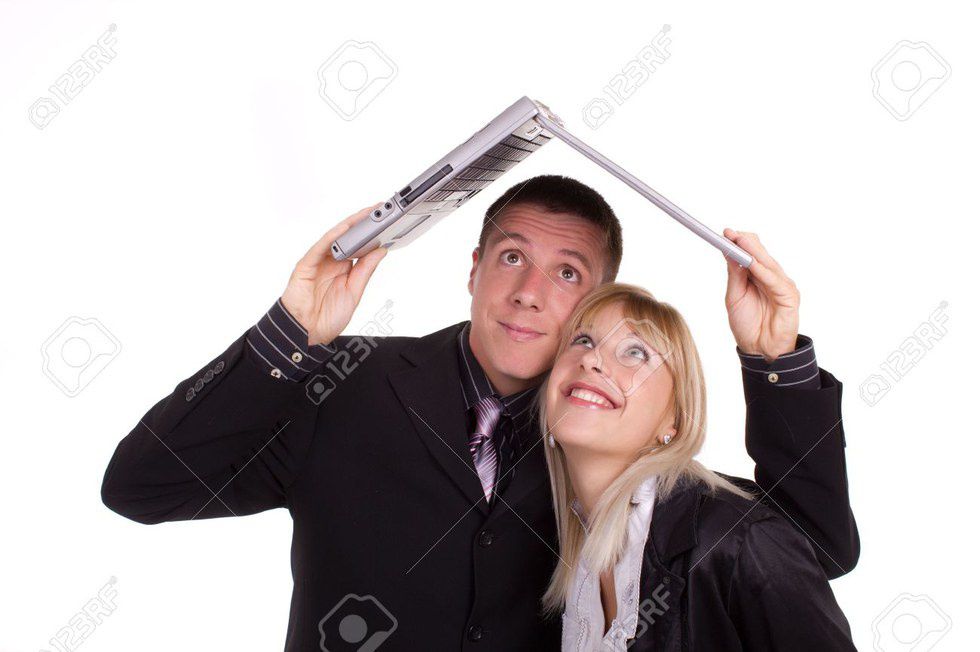 Did you just ruin your company laptop and probably subject yourself to discipline from work? Maybe. Did you do so while saving yourself and an attractive coworker from invisible rain and watching Iron Man? Definitely. Innovation is powerful.
8. Finally... Treat Yo' Self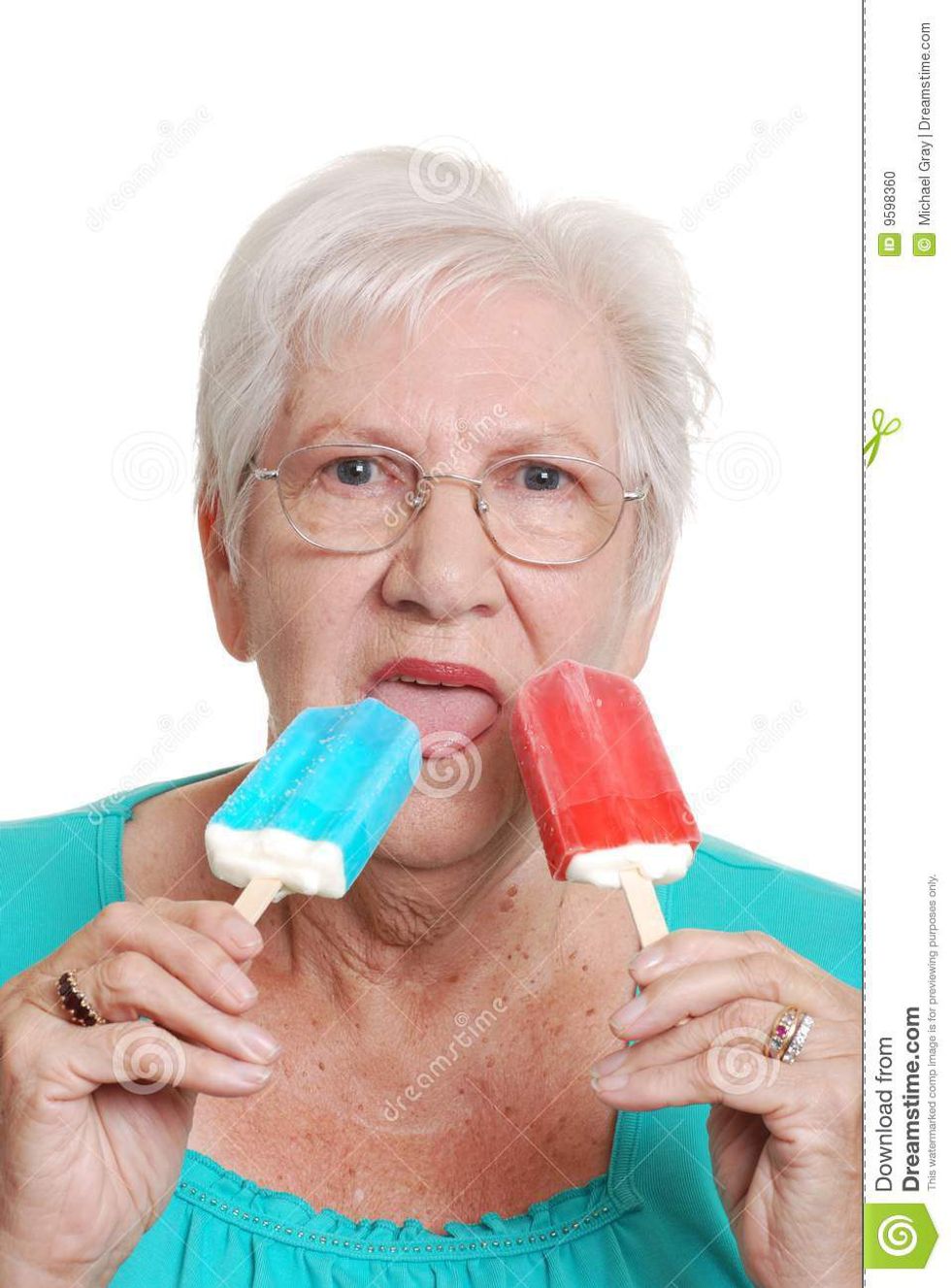 Go ahead and splurge on that purse you've been eyeing for months. Take the trip you've always dreamt of. Eat both the red and blue popsicles--at the same time. You deserve it.