You are most likely extremely aware of this, and I am definitely a little bit late on this article, but if you aren't aware, Prince Harry married Meghan Markle like two weeks ago. I was one of the many people who woke up at six am on a Saturday morning to watch that wedding.
You might have done that, maybe didn't, but I very much did that and am still a little bit obsessed with the two of them and the fact that they looked in love. Alright, don't make fun of me about this. My brother and sister are still in school and I don't have a lot to do. Let me have this. Please.
So, here are a bunch of Gifs and pictures from the wedding that will either make you believe in love again or make you as obsessed with the royal family as I am. Or maybe it won't and you'll make fun of my for a little bit, but don't. Enjoy this.
She's so in love!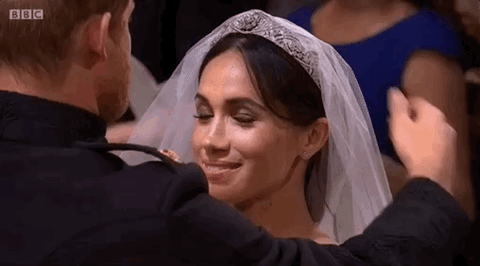 The Clooney's were there! Look at Amal!


He's so in love!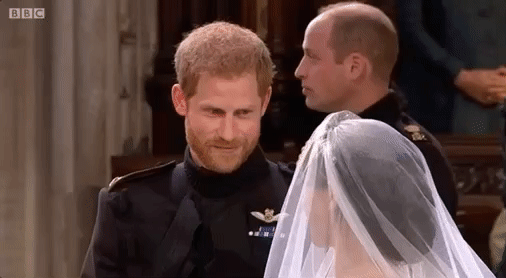 Look at that kid! I want to be that happy!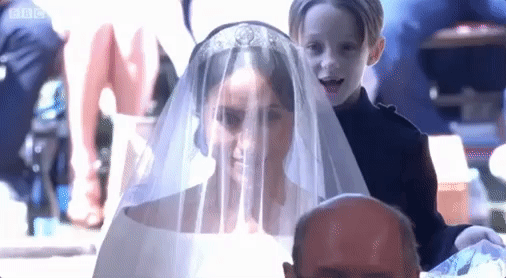 HE'S WIPING TEARS AWAY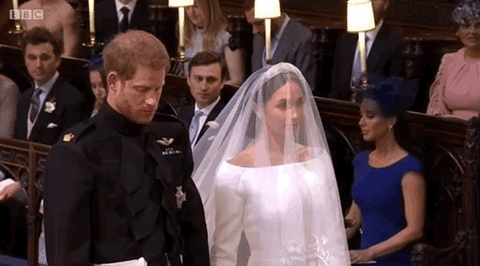 THEY'RE SO HAPPY AND CUTE LOOK AT THEM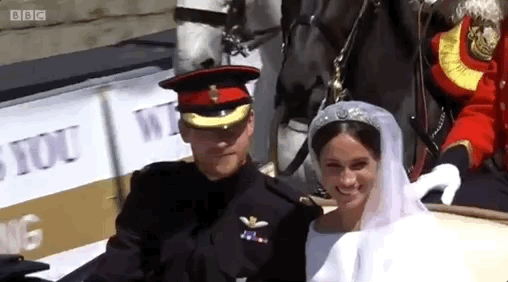 They are in love and it's just making me happy.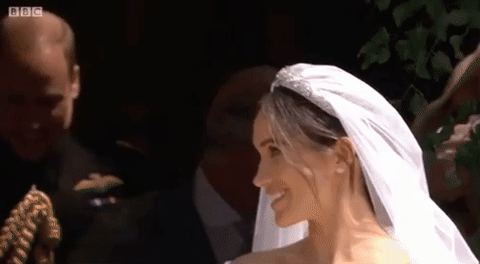 The people in this family live together and wear lime green in their nineties.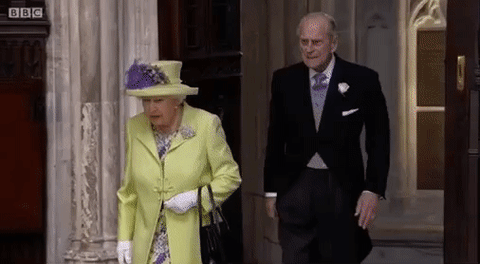 Oprah was there! Oprah won't be at your wedding. I mean, I'm not judging because she won't be at mine either still.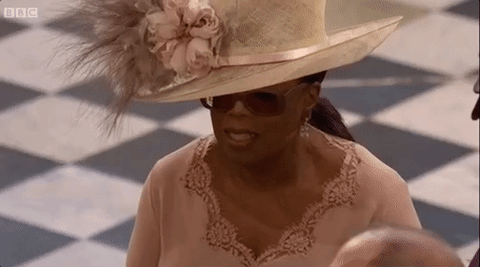 Look at the kids! They're all adorable!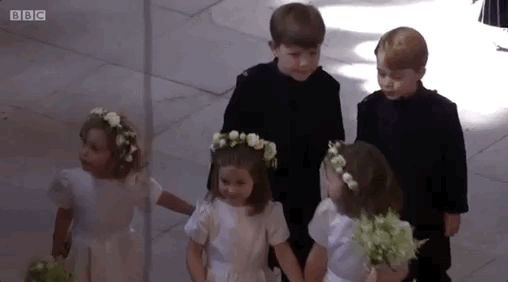 Even the Beckhams were there and just look at them. Look at them.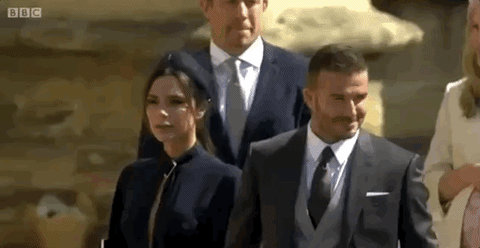 Just look at the veil. I legitimately cannot get over how beautiful it is. Look at it.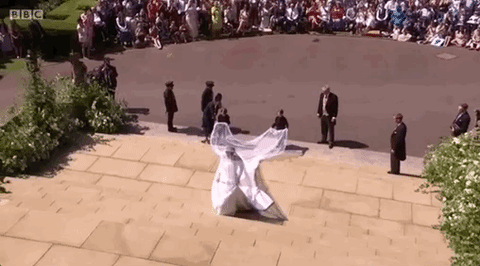 Look at their smiles! Look at them! They look happy!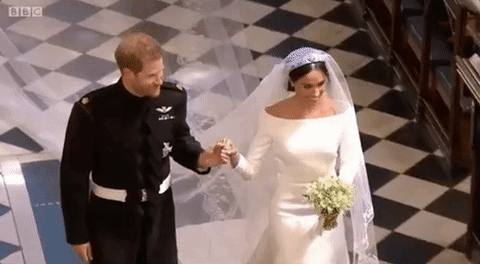 Alright, I guess I'm done now.