MAJOR spoilers ahead for pretty much all episodes of "Agents of S.H.I.E.L.D." Seriously, don't read if you haven't watched through 5x19.

Because the conversation in that episode crushed me and yet at the same time breathed life into my shattered soul. (I'm being a little dramatic but at the same time, not dramatic enough.) At the end of season 3, one-half of the best Daisy-centric romantic relationships ended, and yet the writers allow it to continue to live on—and for good reason.
The relationship between Daisy Johnson and Lincoln Campbell—also known as StaticQuake to the fans—was one of the purest, softest, most beautiful relationships on the show. Here are 24 reasons why you should ship it if you don't already.
1. He helped her feel more comfortable with her powers when she first turned.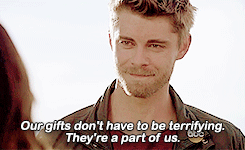 She and the S.H.I.E.L.D. team didn't understand what being an inhuman meant, so she felt ashamed of her powers. It was only through talking with Lincoln and being at Afterlife that she finally felt confident in who she is.
2. She returned the favor when his world turned upside down.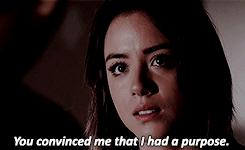 After Jiaying was proven to be corrupt and everything Lincoln knew about being an inhuman seemed to crumble, Lincoln ran away. Daisy reminded him of the truths he taught her months prior.
3. She saved him (and was the only one who could).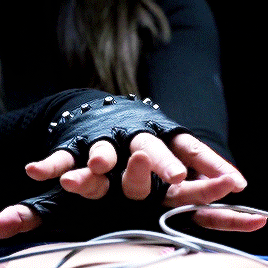 Plus, their scene in the S.H.I.E.L.D. hospital as he recovered was adorable. Basically, any of their bonding scenes in season 2 were the cutest.
4. They work incredibly well together.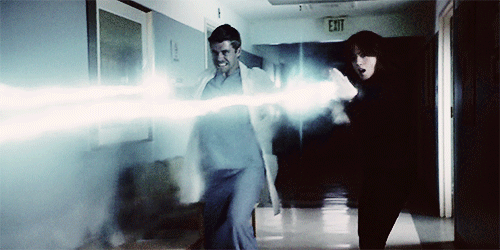 Literal power couple.
5. The conversation before their first kiss.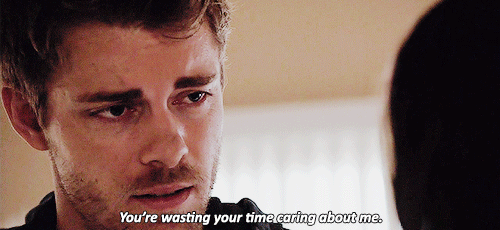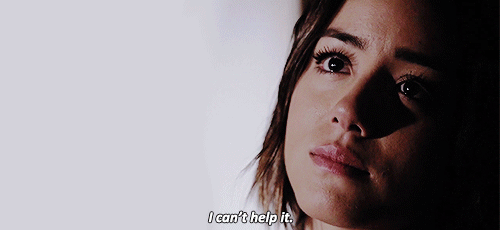 THEY CARE SO MUCH FOR EACH OTHER AND THEN THERE WAS A LOT OF PROTECTING AND HANDHOLDING WHEN PEOPLE HUNTING LINCOLN CAME IN AND THIS IS THE CUTEST SCENE FIGHT ME
6. The nose-bump after their first kiss.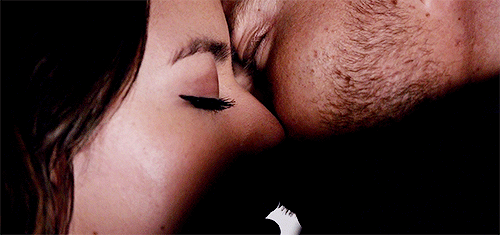 Could they be any cuter?????
7. He was on the run and they talked on the phone like two saps with dopey grins and dumb jokes.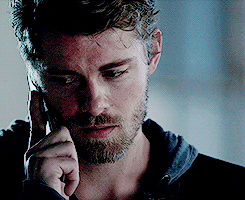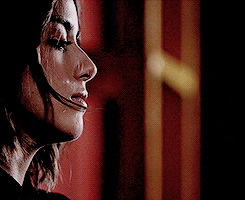 *insert some song about being smitten*
8. He joined S.H.I.E.L.D. for her.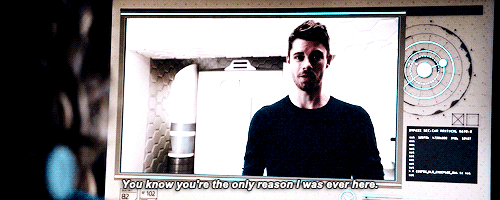 Back in 3x03, right after their first kiss, he agreed to go in, but he would be working with Daisy, not S.H.I.E.L.D. This conflict of being part of S.H.I.E.L.D. for Daisy vs because it's the right thing to do was the main focus of his character arc and development for season 3.
9. He opened up to her about his alcoholism, and she still supported him.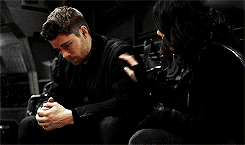 He almost killed his last girlfriend because of it, but it didn't matter what kind of skeletons he had in his closet; she was still there for him, promising they'd figure it out together.
10. FOREHEAD KISSES.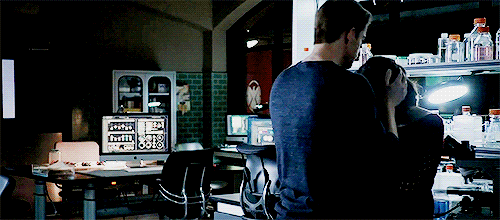 Ignoring that this was Hived! Daisy, Lincoln is still the most supportive and kind boyfriend and I will never be over how soft they are with each other.
11. When she was infected by Hive, she wanted Lincoln to come with her.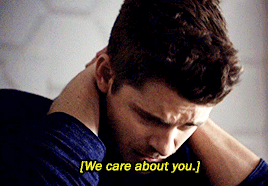 She broke out and her first thought was to get Lincoln to join them. I'm glad he didn't, but even while being under Hive's influence, Daisy still wanted to be with Lincoln. And when he said no, it didn't change how she felt for him.
12. He was willing to do whatever it took to get Daisy back—though it wasn't always the most ethical thing.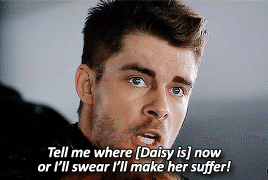 What's more romantic than a man going to extreme lengths in order to save the love of his life? Probably more moral things, but this was still precious.
13. He offered himself up as the guinea pig for a drug that could potentially undo Hive's effects on Daisy, nearly killing himself in the process.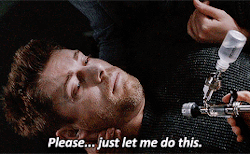 Granted, it was another stupid decision on his part because the drug didn't work and his immune system was so badly messed up that he had to be quarantined, but. Still. He's a lovesick fool making a grand gesture.
14. He was instrumental in bringing Daisy home and getting her free from Hive.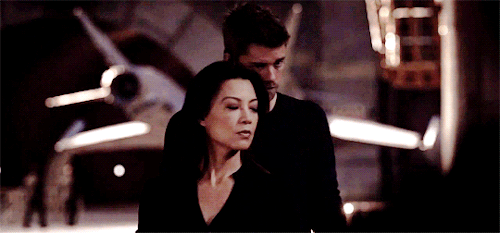 While being quarantined, he and May came up with a plan to deceive Daisy, use Lash to break Hive's hold on her, and bring her back home. And he did it because of how deeply he cared for her.
15. He instinctively knew the guilt she was facing and that she had tried to go back to Hive.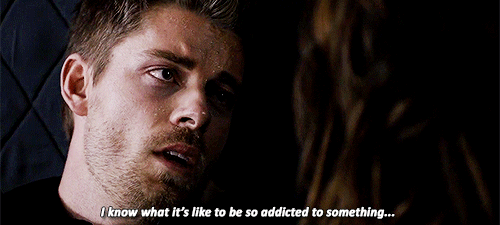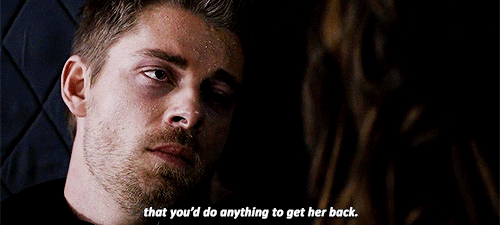 Because he knew what it was like to be addicted. To alcohol, to Daisy. He knew she went back, but he didn't judge her for it.
16. He didn't want her to sacrifice herself to atone for her mistakes...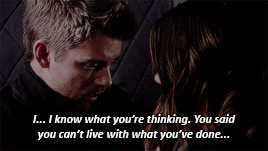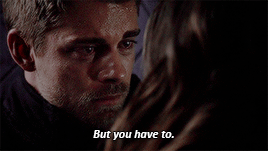 More than anything, he just wanted Daisy to live.
17. ...so he took her place.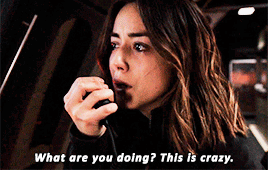 He fried the controls and stayed on the quinjet to keep Hive from escaping, taking Daisy's destiny from her. He literally died for her I'm weak and sobbing bye
18. That. Whole. Radio Conversation. It was the first time he said hello—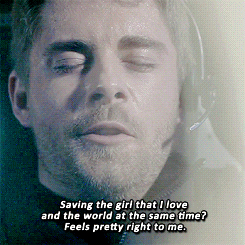 Okay, I lied; NOW I'm sobbing. Join me and watch that scene again.
19. Daisy's heartbreak over losing Lincoln.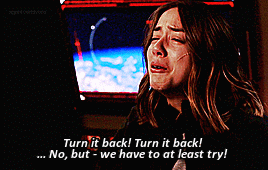 She absolutely lost it, and Chloe crushed that performance. It's impossible to not cry yourself when Daisy weeps over Lincoln.
20. She not only lost Lincoln, but herself, and May called her out on it.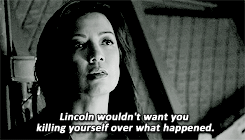 Basically, all of season 4 was about Daisy losing and finding herself. She entered her goth phase after Lincoln's death and left S.H.I.E.L.D. because she couldn't bear to be the cause of someone else's death. May, Fitz, and Robbie/Ghost Rider all called her out on distancing herself within the first few episodes, but it took her a lot longer to come to peace with what happened.
21. Daisy woke up in the Framework, saw the words "your boyfriend," and automatically assumed it was Lincoln.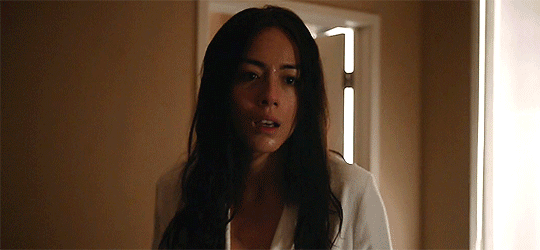 THAT LOOK ON HER FACE AS SHE APPROACHED THE BED. (We won't even talk about how disappointing and infuriating it was to find out the "boyfriend" was actually Grant Ward.) Seeing domestic StaticQuake would've been so cute, and instead, we got dysfunctional SkyeWard. *gags*
22. The first person she looked up was Lincoln.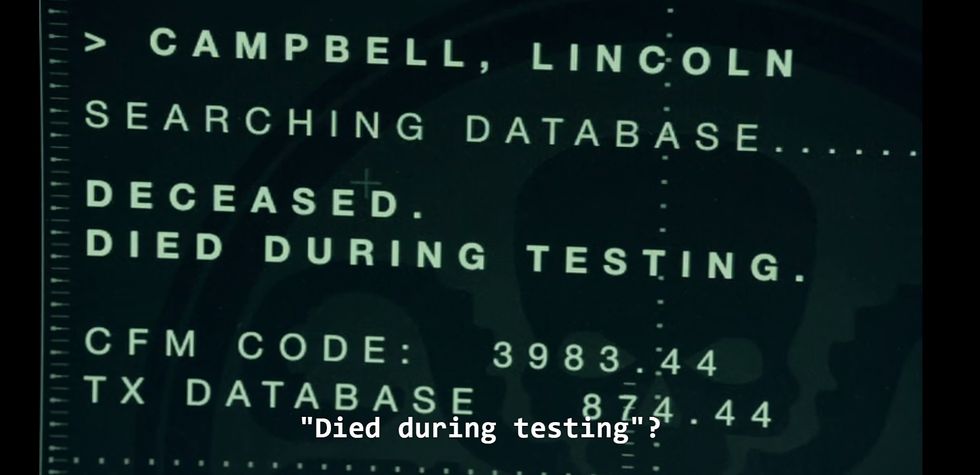 Should've probably been Jemma, since they entered the Framework together to rescue everyone else, but no. My girl's mind immediately went to her love, Lincoln. I'm not crying, you're crying.
23. Aida's bargaining chip to get Daisy to turn was a life inside the Framework with Lincoln.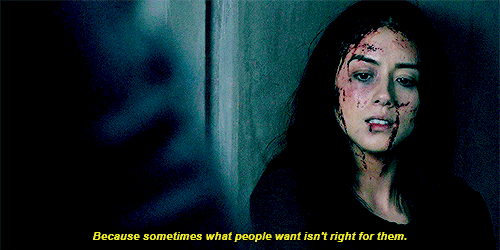 Even the villain ships it/knows that the only way to get Daisy to turn would be to fix her one regret: Lincoln. But Daisy was having none of it, no matter how much she wanted it.

24. Two years later, we finally have it #confirmed that she was—and still is—in love with Lincoln.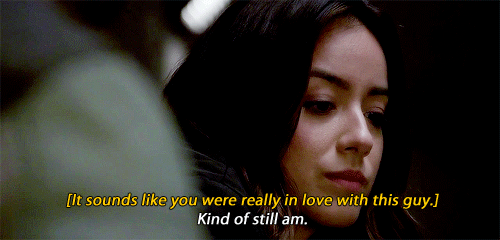 While I adore my son Deke Shaw and find it cute that he has a crush on Daisy (who wouldn't?), I know it wouldn't work out, and "The One Who Will Save Us All" was confirmation of that. They had a heart to heart, and Daisy finally revealed that her feelings for Lincoln have never faded. Kill me now, that would be kinder.
---
StaticQuake is and always will be my ultimate OTP. They not only cared for each other, protected each other, loved each other, and were an absolutely iconic and soft duo, but they grew as individuals because of their relationship.
Daisy being under Hive's influence forced Lincoln to reconsider why he was at S.H.I.E.L.D. He chose the team over Daisy, then chose Daisy and saving the world over his own life. He became a hero as an individual because of his love for her. And Daisy, in turn, has learned who she is as a person because of their relationship. She became more confident in being an inhuman because of Lincoln, and who his death made her (hint: not a monster).
I like Robbie, and Deke is precious, but no one can be as good for Daisy as Lincoln was. Their relationship is one of the most beautiful and heartbreaking ones I've ever witnessed, and I will never be over it. #StaticQuakeForever