Ah, winter, either a fashion-lovers worst nightmare or favorite time of year.
Growing up in Northeast Ohio, I've become quite accustomed to the cold. As I'm sitting here writing this, I'm looking out my window at knee-deep snow and haven't left my house in three days unless it was for extreme emergencies (such as Bachelor Monday at my friend's house and Swensons).
However, as someone who loves fashion above all else, dealing with freezing cold weather while trying to dress to impress can be a struggle.
Here are five staple looks that I wear during the winter months:
1. All black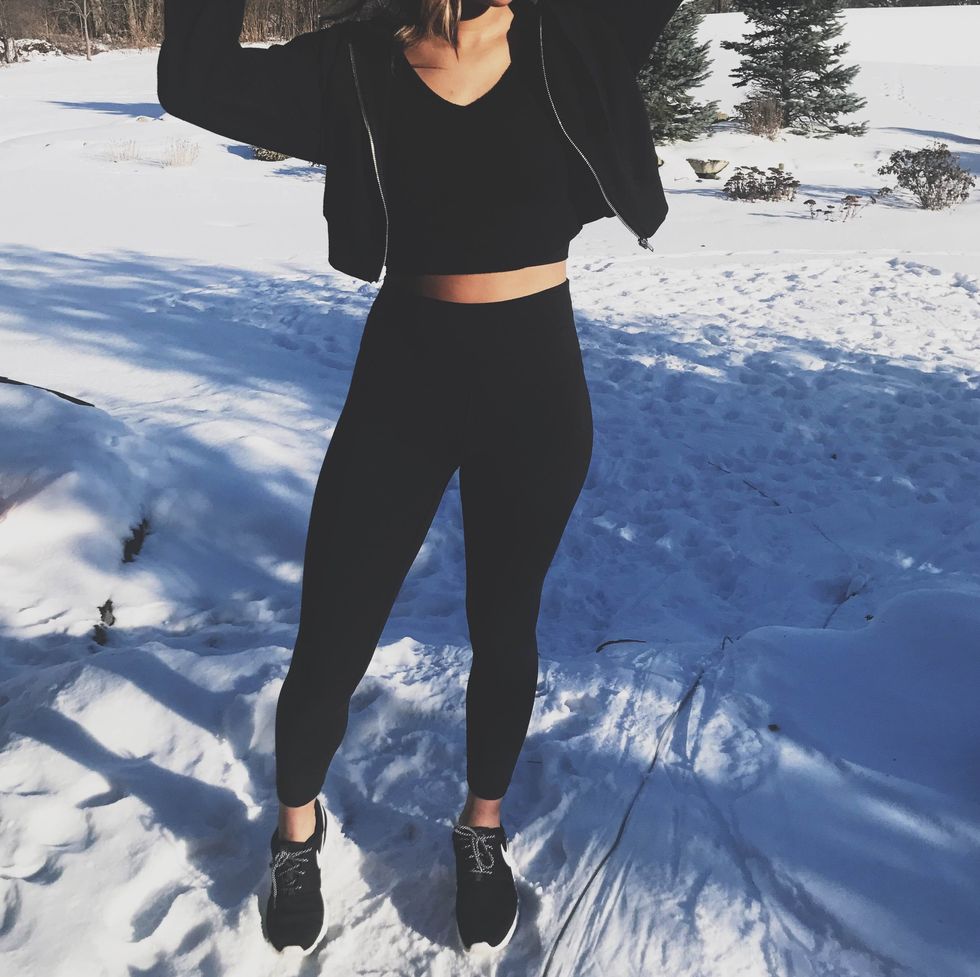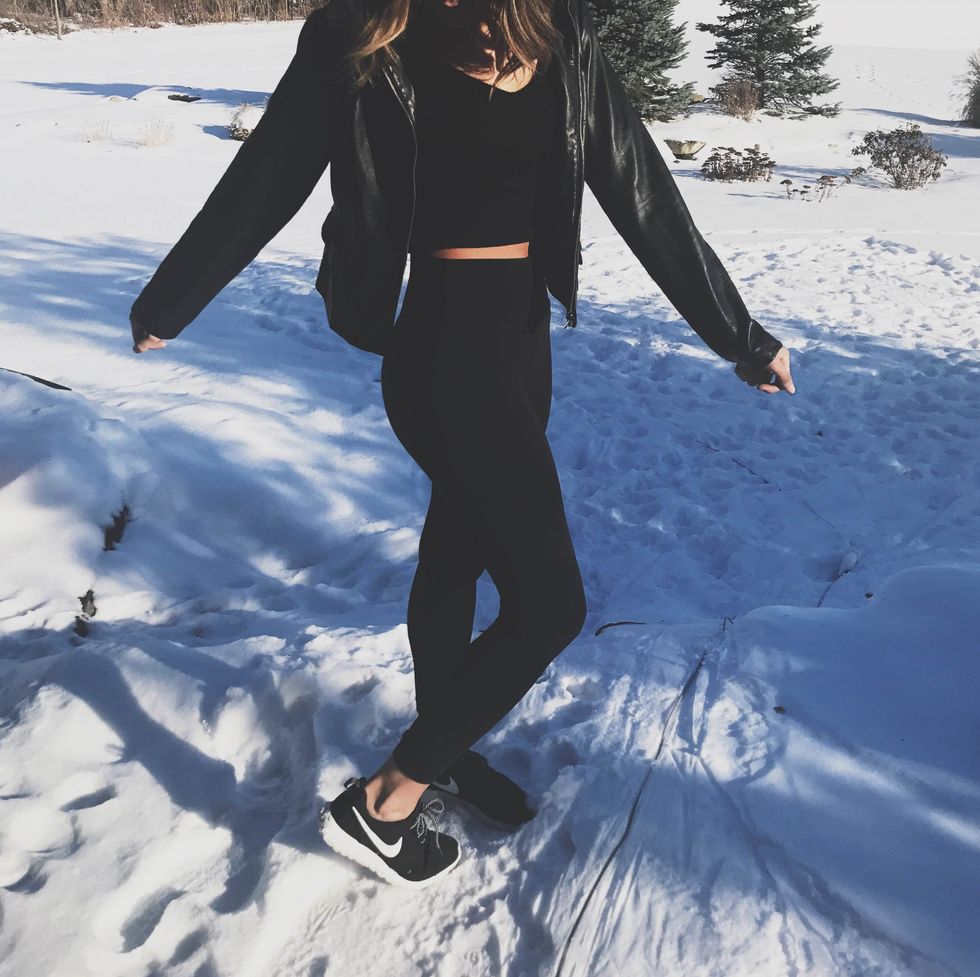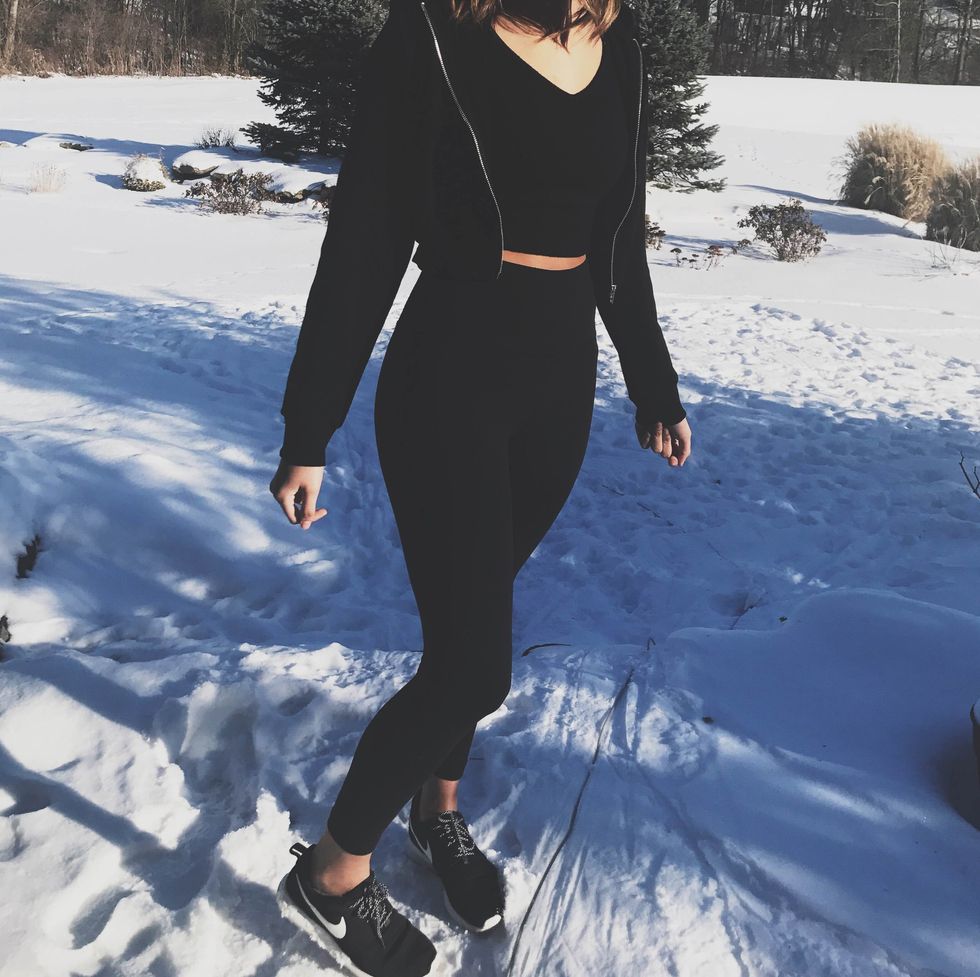 One word: athleisure. If I had to describe my go-to winter style in one word, this would be it. If there's one thing I hate more than anything it's wearing jeans. You will catch me in leggings until the day I die. Usually, I'll just throw on a hoodie but recently I've been loving dressing up this look with a black leather jacket.

(Jacket- New York and Company, Hoodie- Forever 21, Leggings- Lululemon Aligns, Shirt- Forever 21, Shoes- Nike)
2. Oversized denim jacket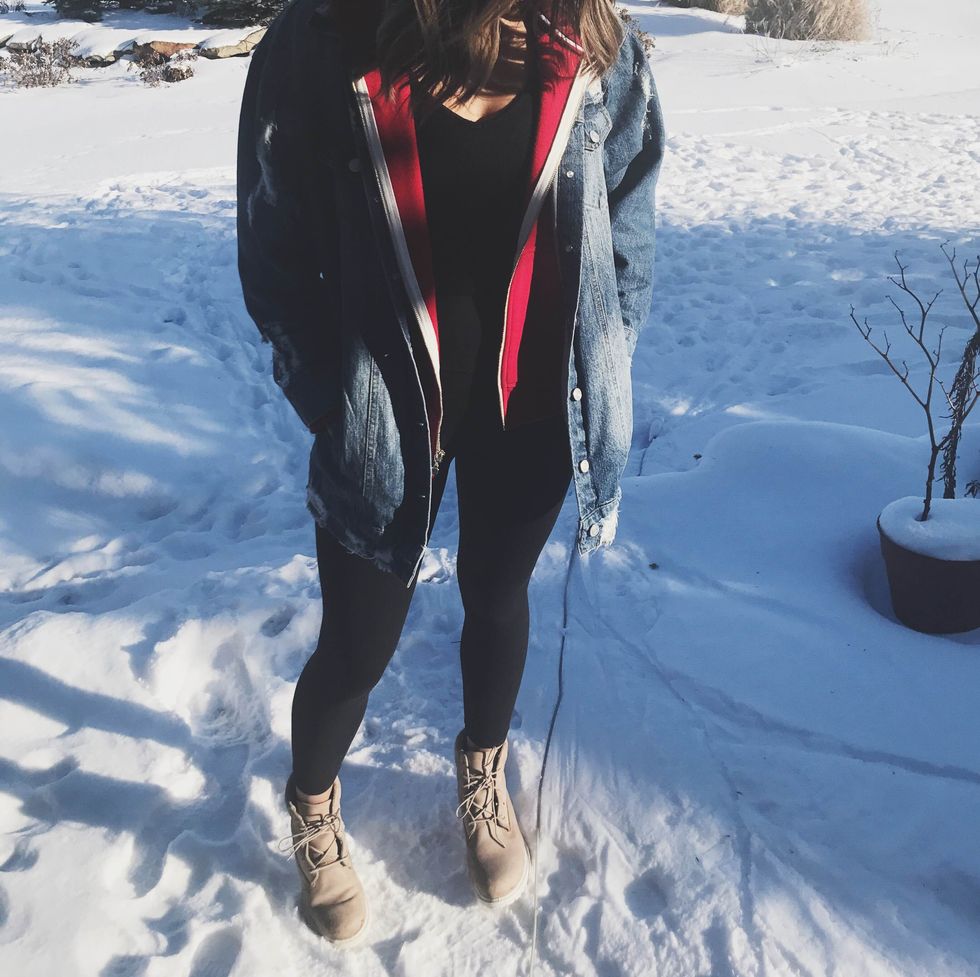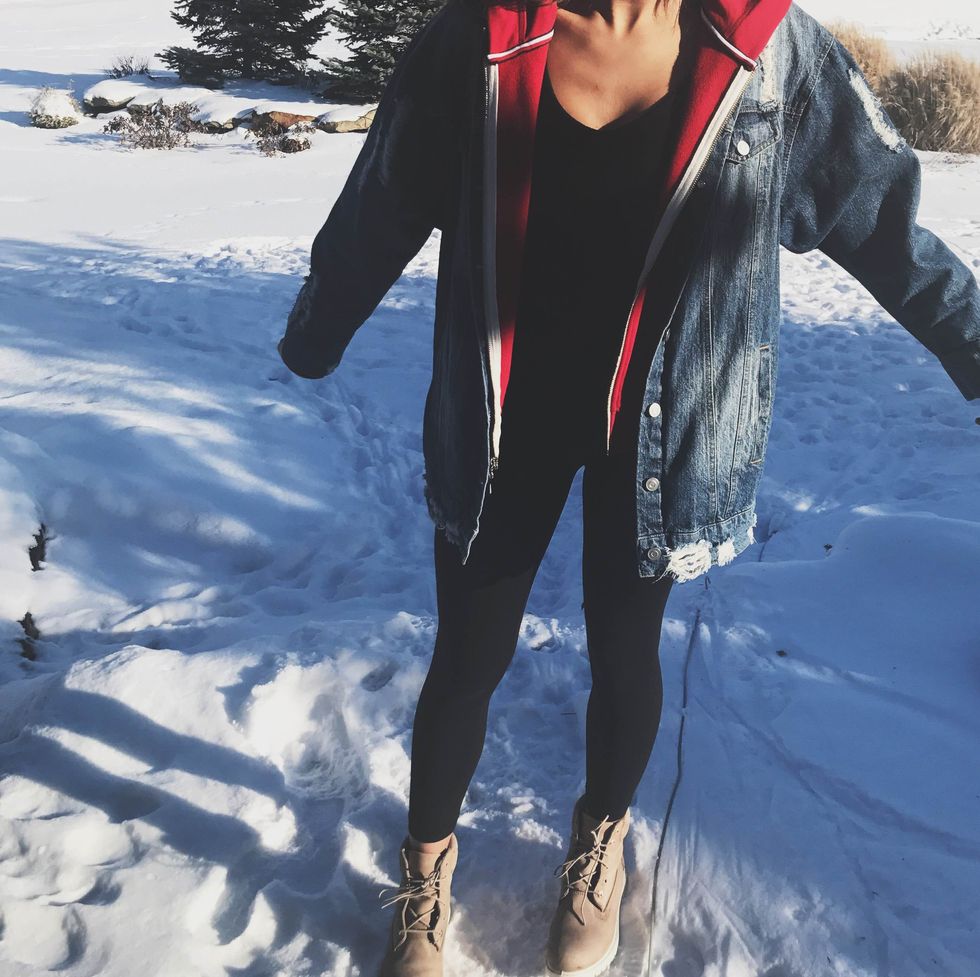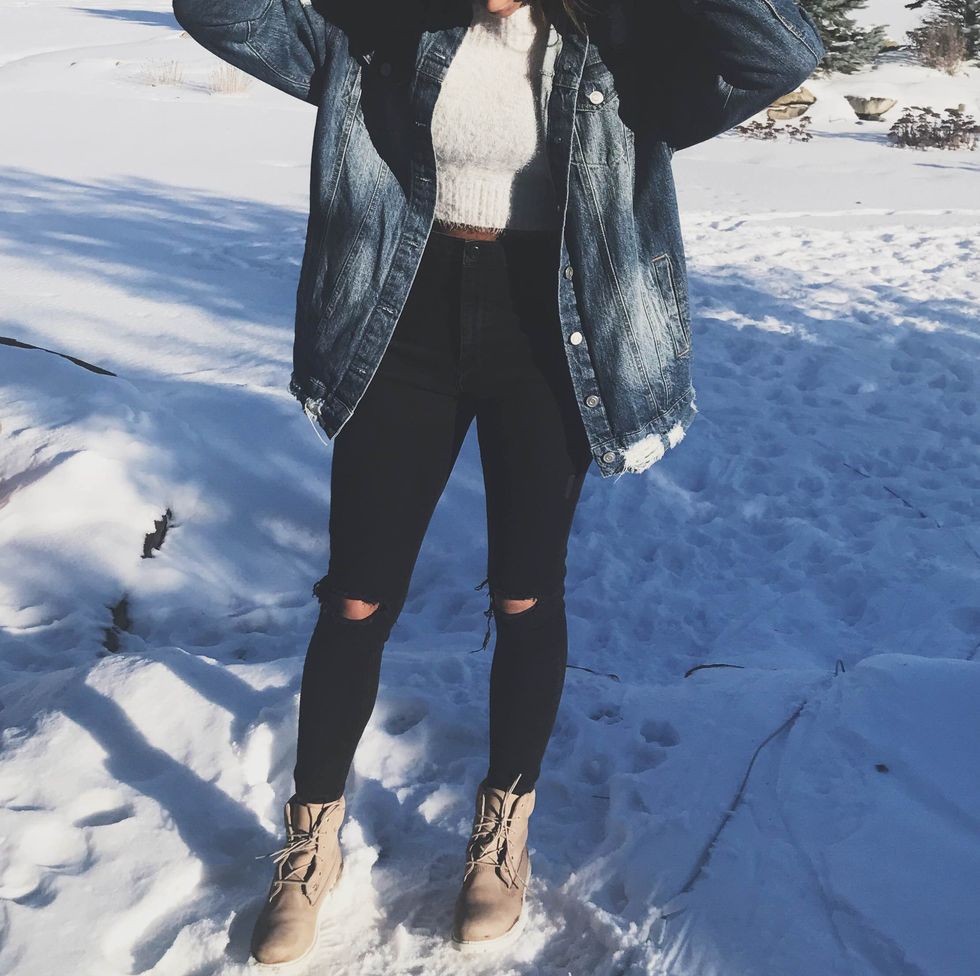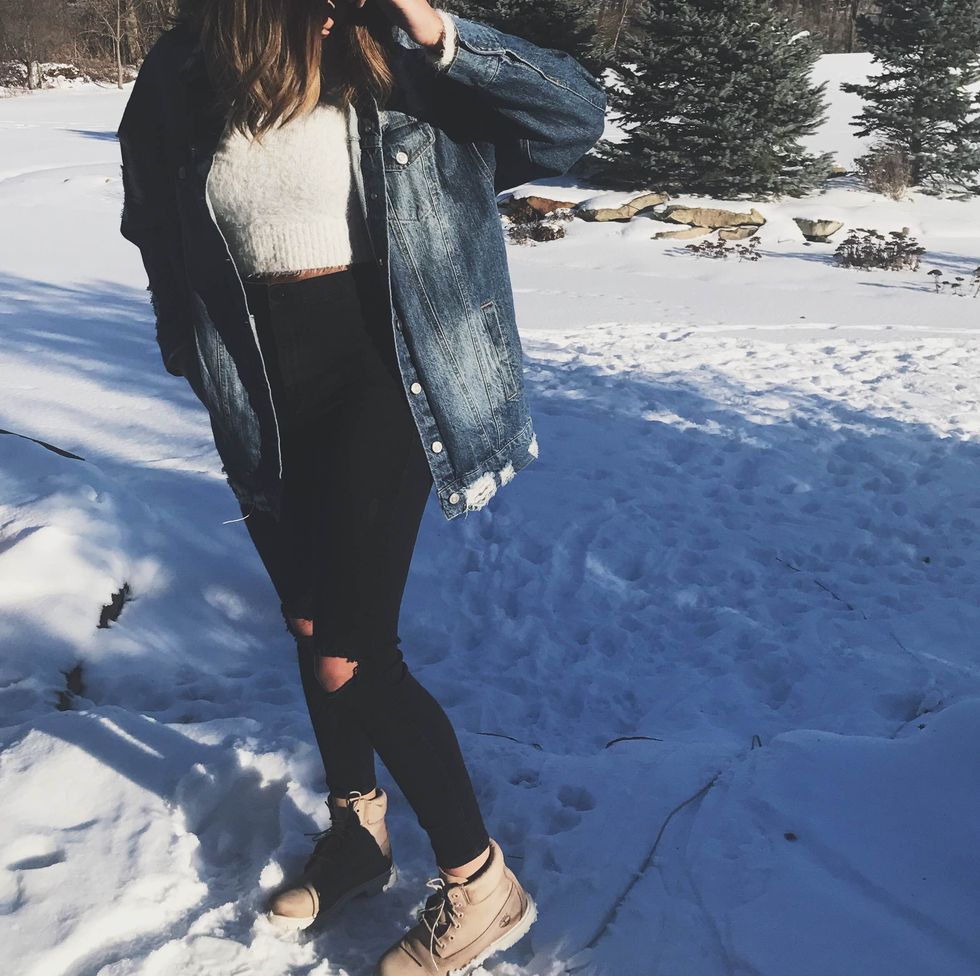 Another go-to look for me is oversized denim jackets. They look cute with almost anything and give a cool vibe to any outfit. This oversized jacket is perfect to throw on with leggings and a hoodie, but I've also been LOVING that denim on denim is making a comeback. I personally love blue denim on denim but that can be a little much sometimes so black denim works too.
(Denim Jacket-Marshalls, Leggings- Lululemon Aligns, Jeans- Topshop, Hoodie- Tommy Hilfiger (Marshalls), Black Shirt- Forever 21, White Sweater- Forever 21, Shoes- Timberlands)
3. High-waisted jeans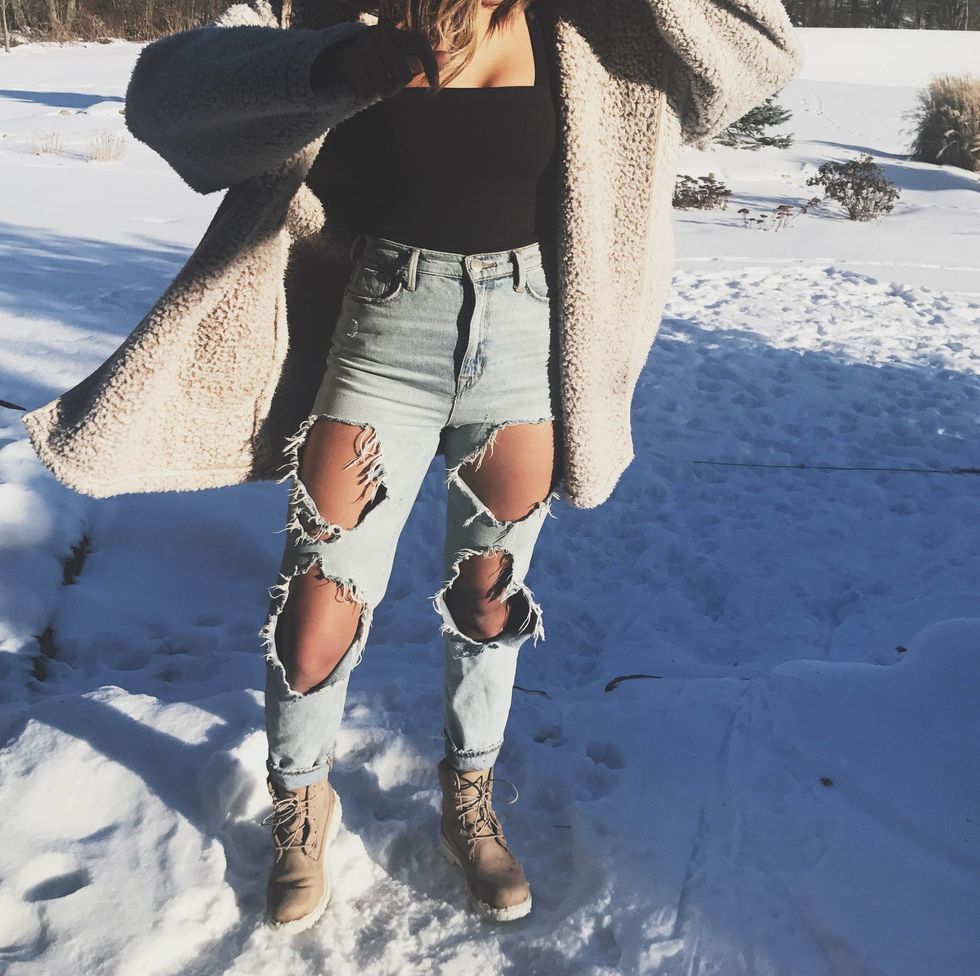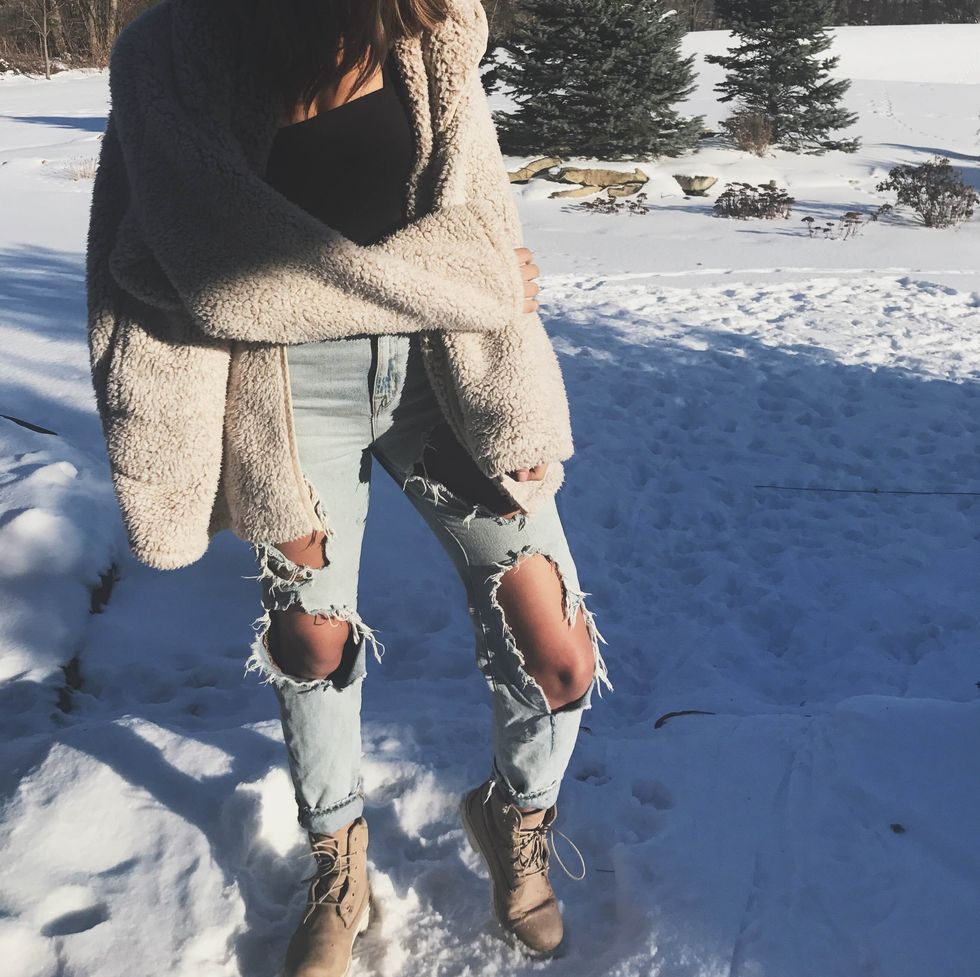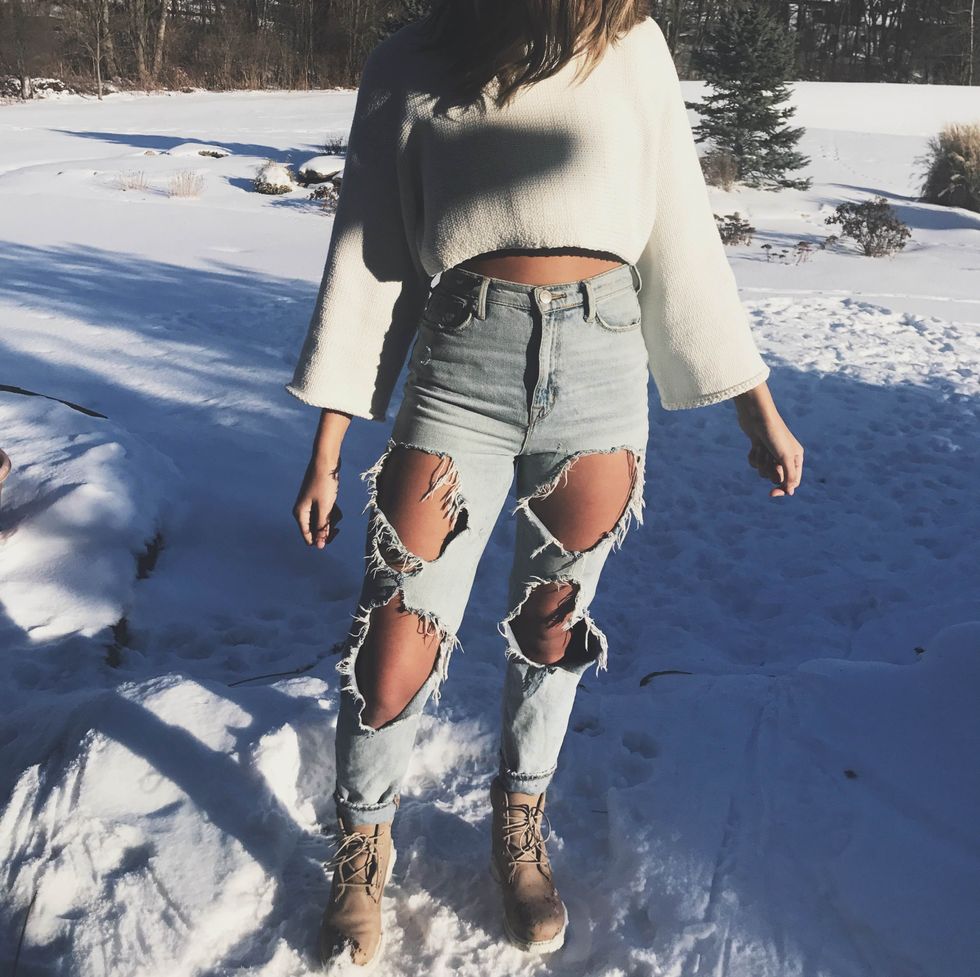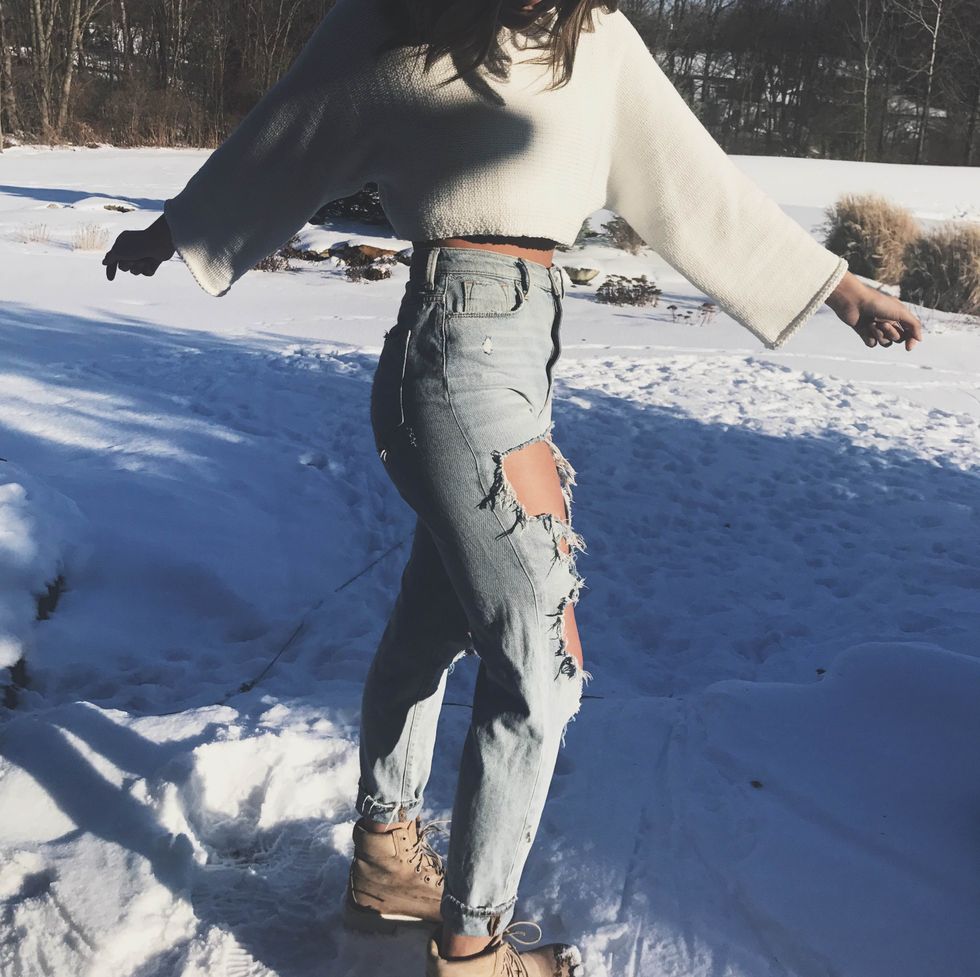 Now, as I said before, jeans are my sworn enemy. However, these might just be the exception. If you see me wearing jeans, there's a 90% chance I'm wearing these. High waisted jeans are not only cute and super flattering, but they allow you to wear crop tops all year long! (Side note I am also 100% OBSESSED with this giant fluffy jacket and I wear it at least twice a week).

(Jeans- Urban Outfitters- BDG Mom Jeans, Sweater- Urban Outfitters, Wool Jacket- Urban Outfitters, Shoes- Timberlands)
4. Turtleneck tops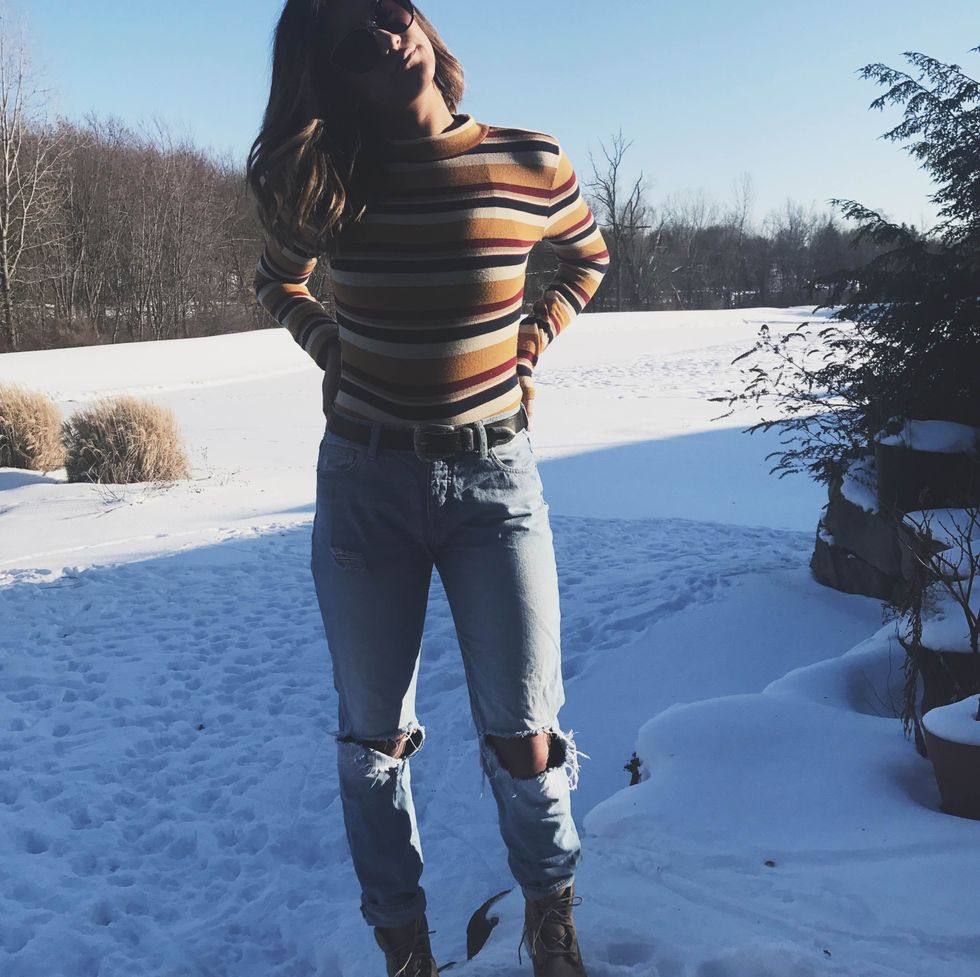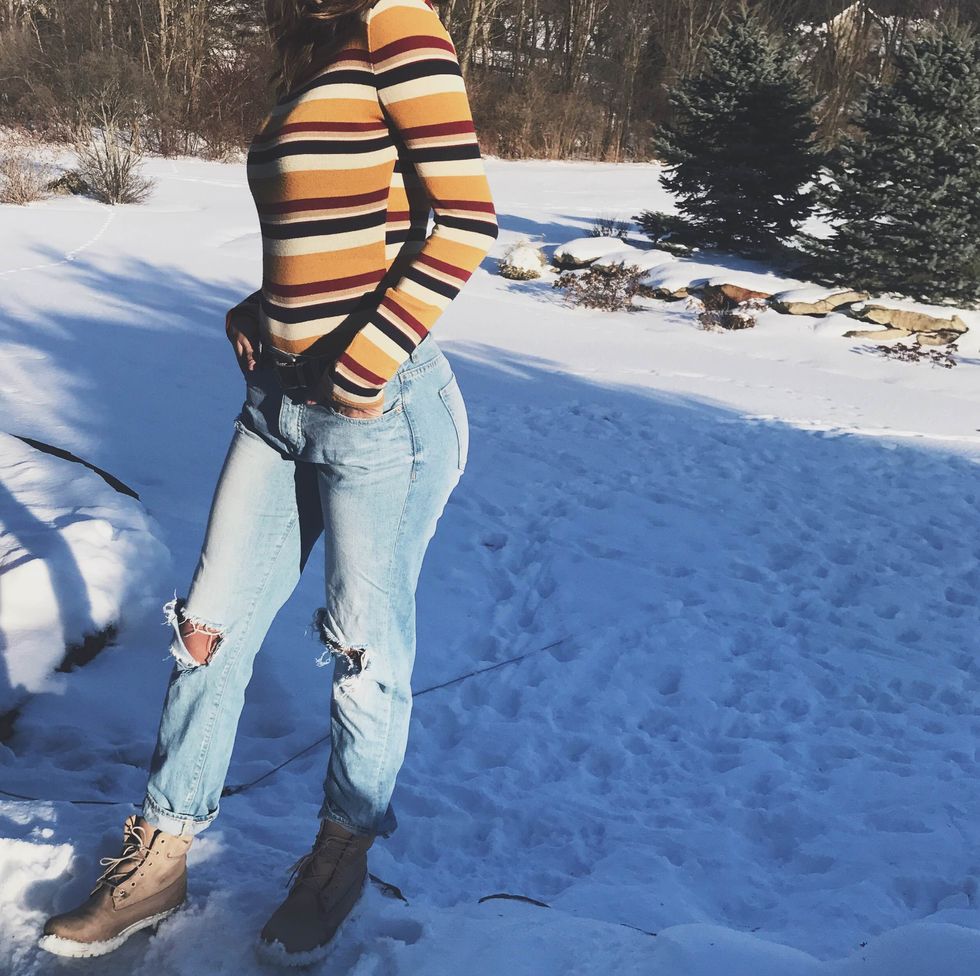 I absolutely love the look of turtlenecks. I think they give off such a classy look and there are endless ways to style them.

(Top- Charlotte Russe, Jeans- Old Navy Boyfriend jeans, Belt- Urban Outfitters, Shoes- Timbs)
5. Over-the-knee socks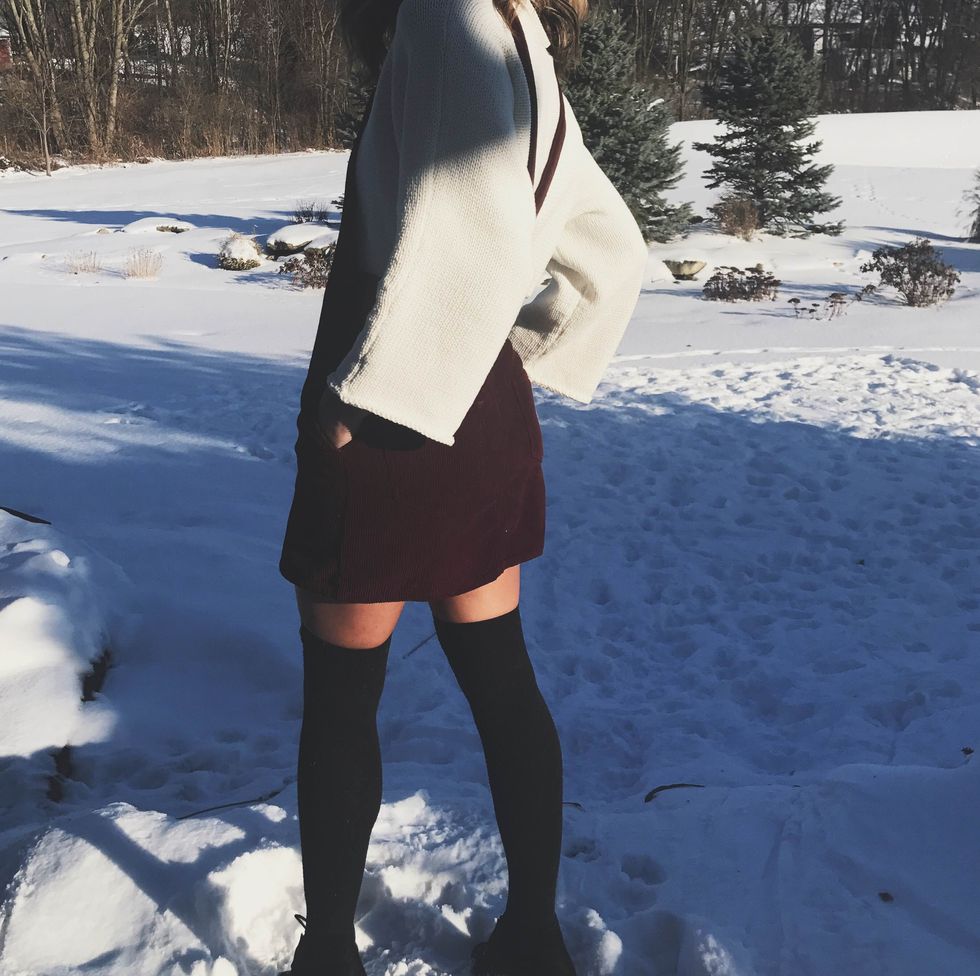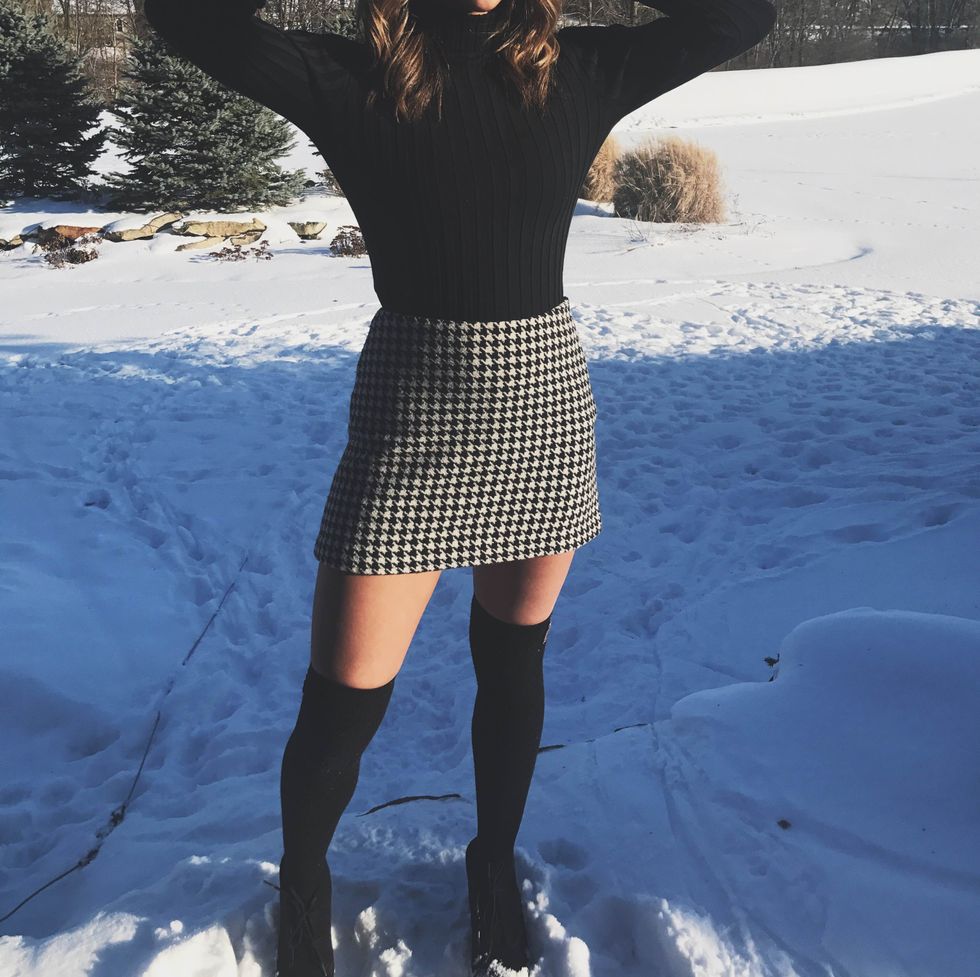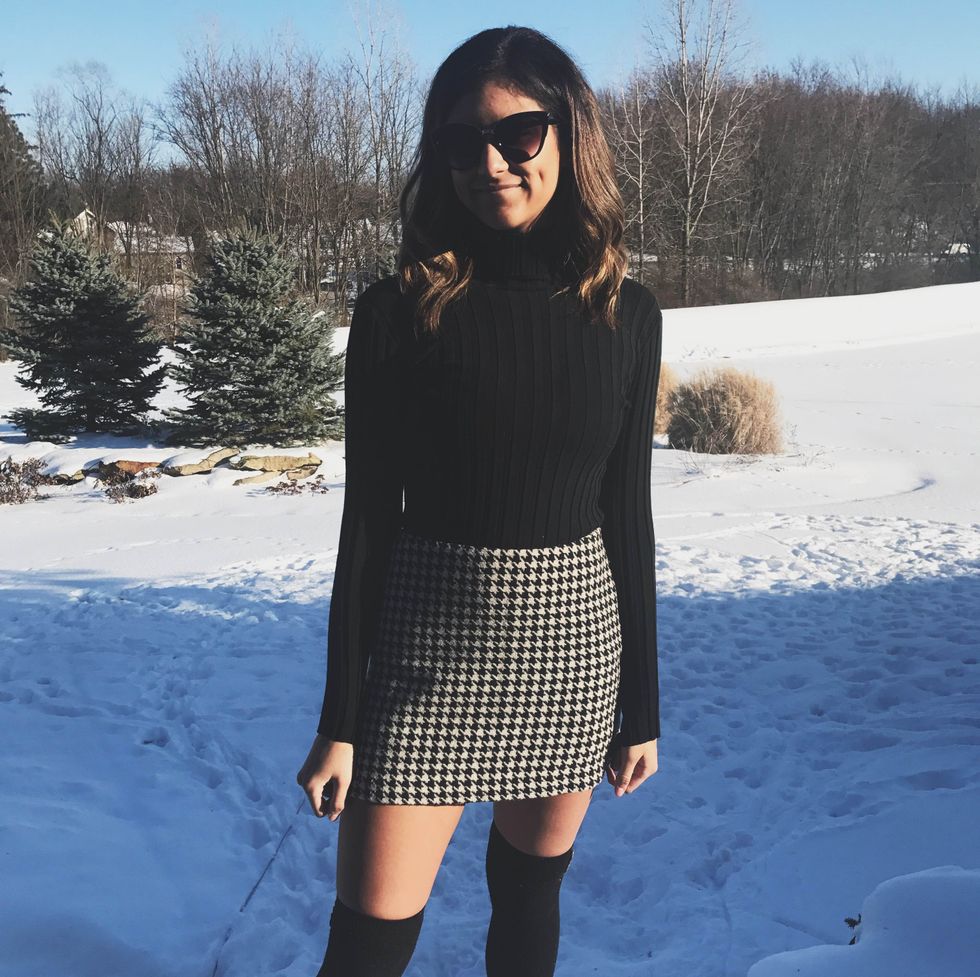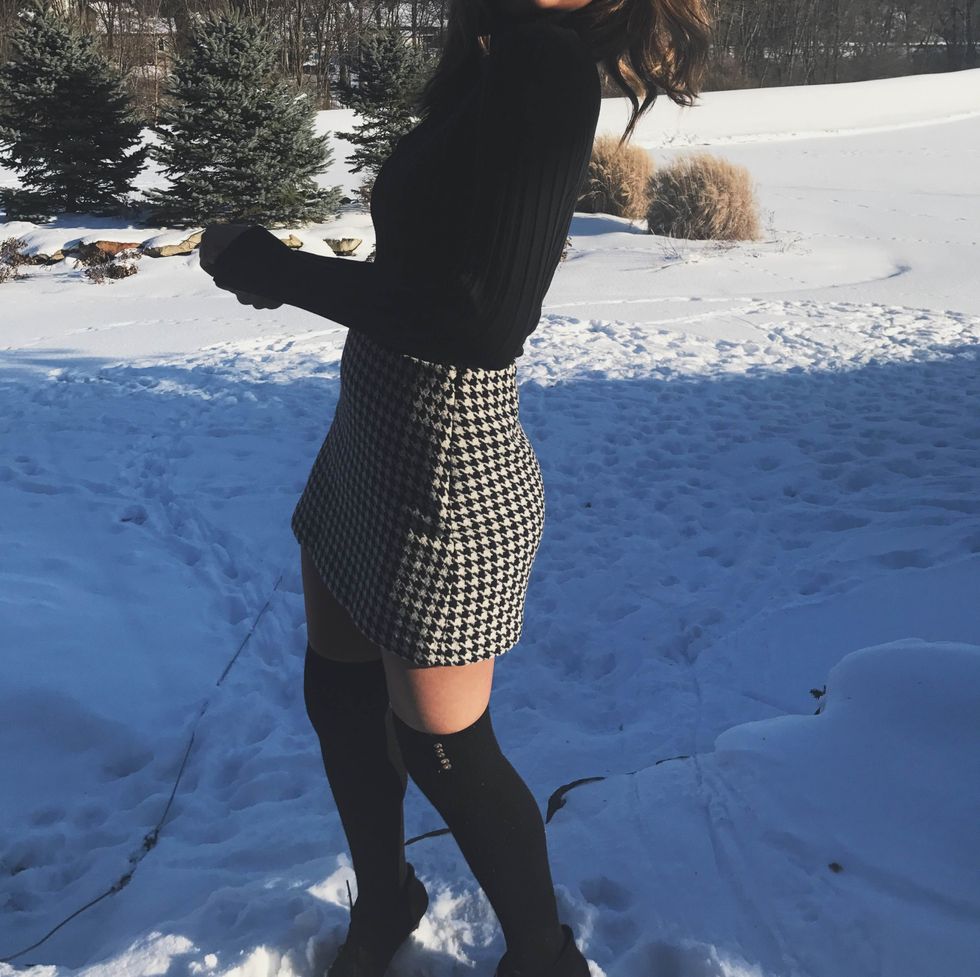 This will forever be my favorite look of all time. Over the knee socks not only work wonders by making your legs seem to go on for miles but allow you to feel like Blair Waldorf strutting around the Upper East Side. Pair them with a mini skirt and turtleneck= cutest thing ever.
(White Sweater- Urban Outfitters, Overall Dress- Urban Outfitters, Socks- Forever 21, Black Turtleneck- White House, Black Market, Miniskirt- Ann Taylor, Black Booties- DSW, Sunglasses- Charming Charlie).