Everyone dreams of the "perfect" way to spend spring break. I'm here to tell you that it doesn't always go as planned. With all of the negatives coming from spring break: alcohol poisoning, bad sunburns before prom, there is always room for positives too. Here are some Spring Break "stereotypes" to watch out for during your spring break.
1. Every school has the same spring break.
WRONG! Imagine all of our favorite spring break destinations if everyone on the face of the planet had the same scheduled break. Um, there's no room for a beach towel or chair in sight on ANY of the Florida beaches in the first place, so could you imagine the beaches if everyone was in sync for spring break?! Make sure you call all your gal pals and plan ahead.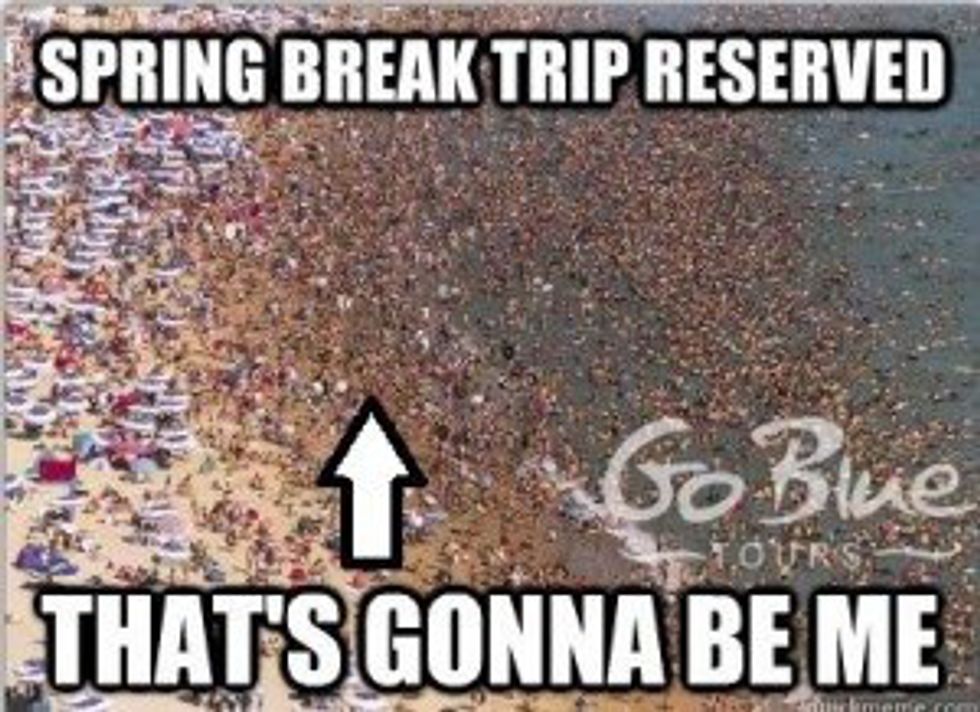 2. Under Age Drinking is Acceptable.
Okay, do NOT think this is true. "1,825 college students between the ages of 18 and 24 die each school year from alcohol-related unintentional injuries. One of the greatest dangers is alcohol poisoning," stated Dr. Eric Collins in a Forbes article. Some public beaches have stated that the consumption of alcohol on the beach is illegal. Panama City Beach has banned alcohol on the beach due to spring breakers, and now against the law to have any adult beverages on you no matter what age you are. Stay aware of what is going on around you, and stay safe.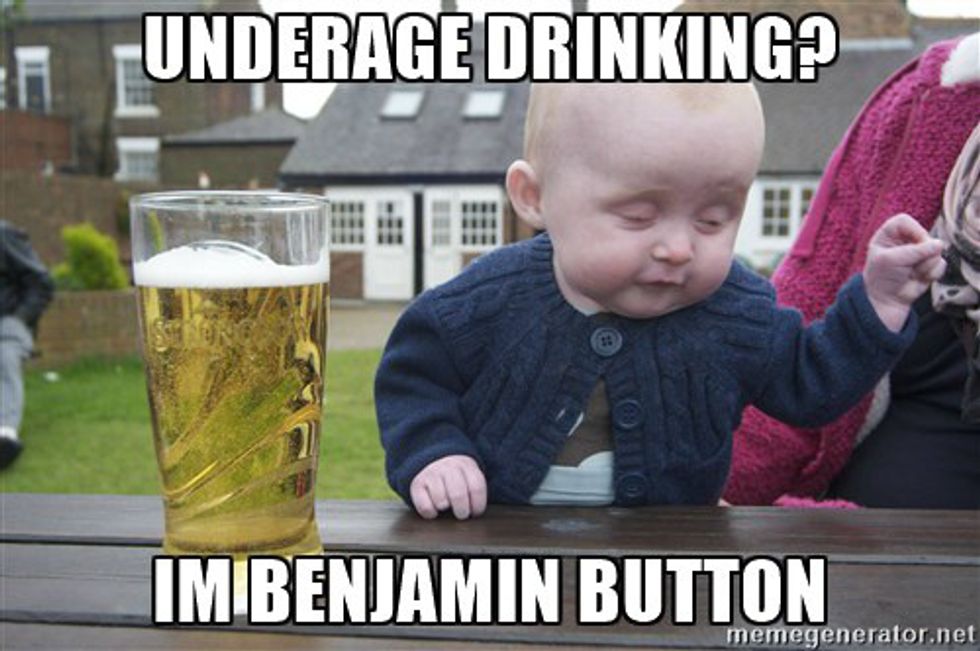 3. Spring Break Gives the Mind a Rest.
After crucial midterm exams, working endless hours on homework, group projects, and working in general, the mind is ready for a break. This break gives you a whole week where you don't have to check your college's emails, online classes websites, blackboard, canvas, or whatever school related website! What a relief! Try not to stay inside cooped up on your phones, enjoy the sun, the beach, sporting events, and get some fresh air before the crunch for Finals comes!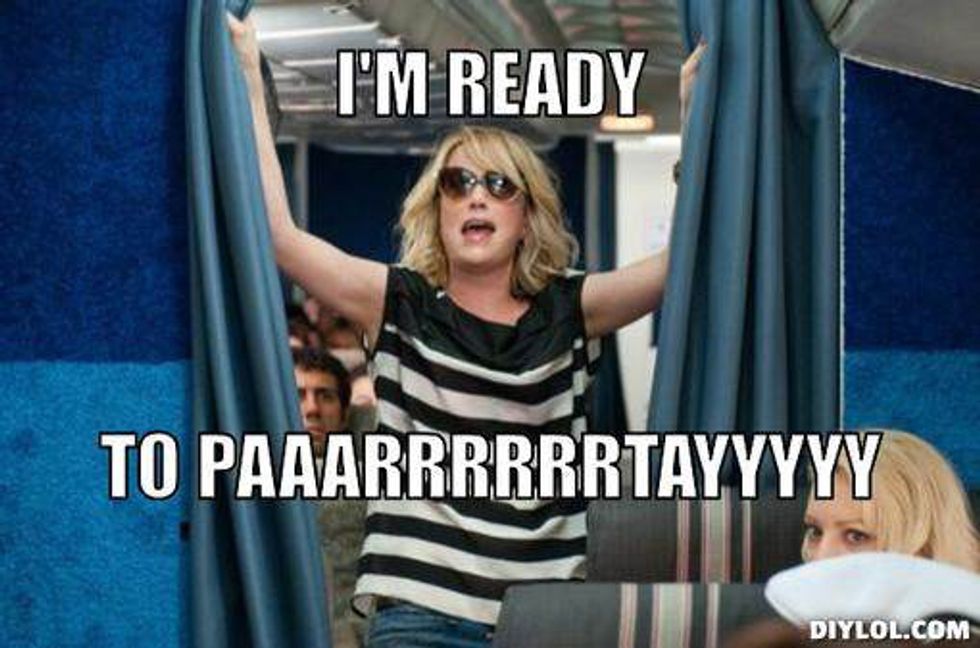 4. You Don't Need a Fancy Vacation to Have Fun.
Even though others are spending a "fortune" going around the world for their spring break, it doesn't mean you need to follow in their footsteps. You can easily make the best of your spring break with a day trip to the beach with your friends, a day at the amusement parks or shopping; anything that you wouldn't normally do during a "typical" week gives you a feeling that you are on a break! "College revelers are descending in droves on Cocoa Beach and other Florida party hotspots, blowing off classroom steam and consuming copious amounts of alcohol along the oceanfront," stated an USA Today article.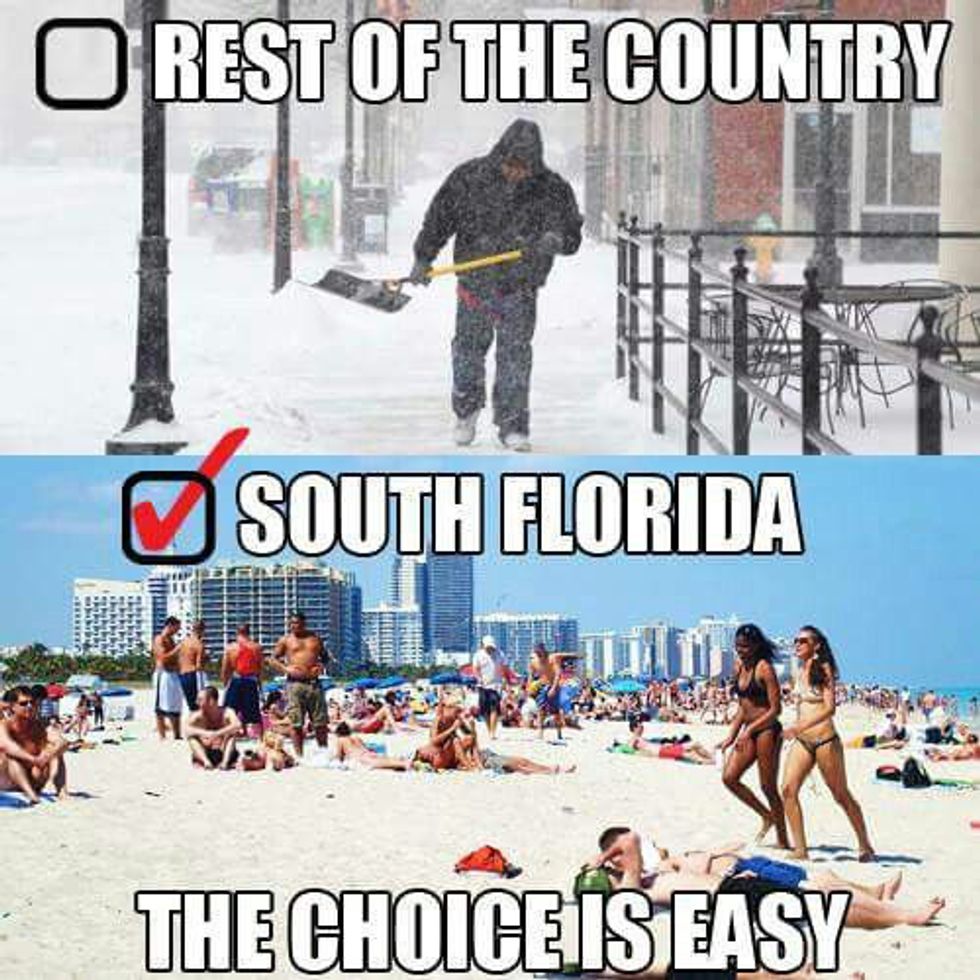 Spring Break is designed for the average high school/college students to have a built in break to re-cooperate before they crunch time for finals. Stay safe, enjoy, relax, and don't do anything you'll regret!
Happy Spring Break y'all!
xoxo.