This year for spring break I wasn't able to go anywhere fancy like I did this past year. I had homework that needed to be done, no money to spend, and packing for another move in the summer. An exciting and relaxing spring break, right? Last year I was in the beautiful sunny and incredibly warm Florida with five of my best friends. That group has since broken apart and gone in separate directions, we didn't have the time nor the money to make the journey 15 hours south to get our tan on.
Instead this spring break I took each day as a new day to accomplish my goals, but also just to get the alone time that I so desperately needed. I didn't even touch my homework until the end of the week, was this a bad idea? No, not for my mental sanity. I needed a mental break from anything school related and I decided I had to do it. I sat in my living room with Netflix on the tv and a few piles of clothes at my feet. Accomplishing goals but in my own way, sure it took longer but I had more fun doing it.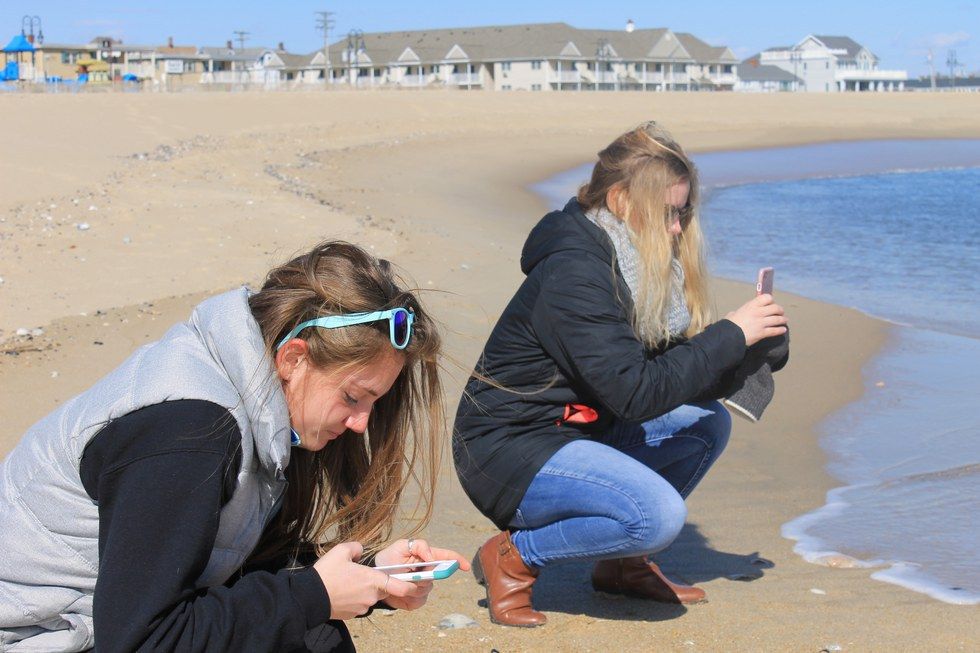 The Thursday of my break I found myself driving down to southern New Jersey to pick up my newest best friend. The Florida native who was excited to see what was in store for the final few days of break. It was cold and windy the later part of break reminding us that we are still in winter. Cara and I decided on Friday, March 3,2016 that we would go to the beach anyway. I love going to the beach in the winter time, I cannot get a nice tan in 30 degree weather, but the pictures and memories are just as good. We went to Playa Bowls and met my friend Julia there in Belmar, NJ right on Ocean Ave. It was my first trip there, even though I had been passed it so many times. It was totally worth the wait and I cannot wait to try more flavors.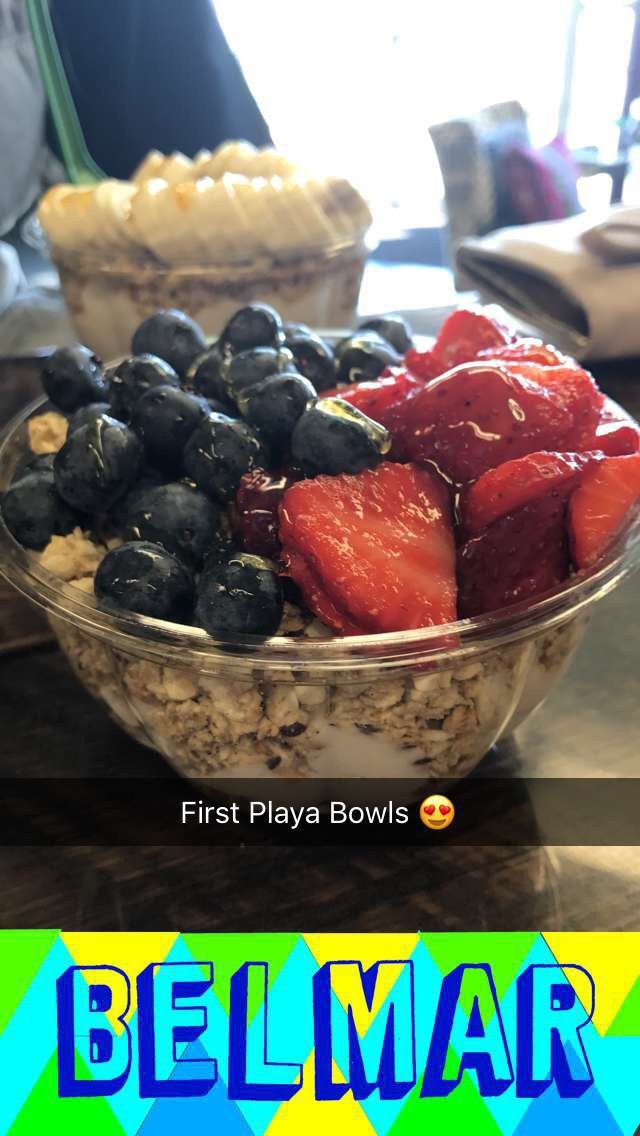 The temperature was barely above 30 degrees that day and the wind made it even chillier. Though we took the adventure head on. Walking along the boardwalk we stepped onto the beach and sunk into the warm sand. The sun shinning above and the seawater blowing in the breeze. Certainly not a tropical vacation this time of year, but it was for us. We all still needed our sunglasses on to protect us from the bright rays.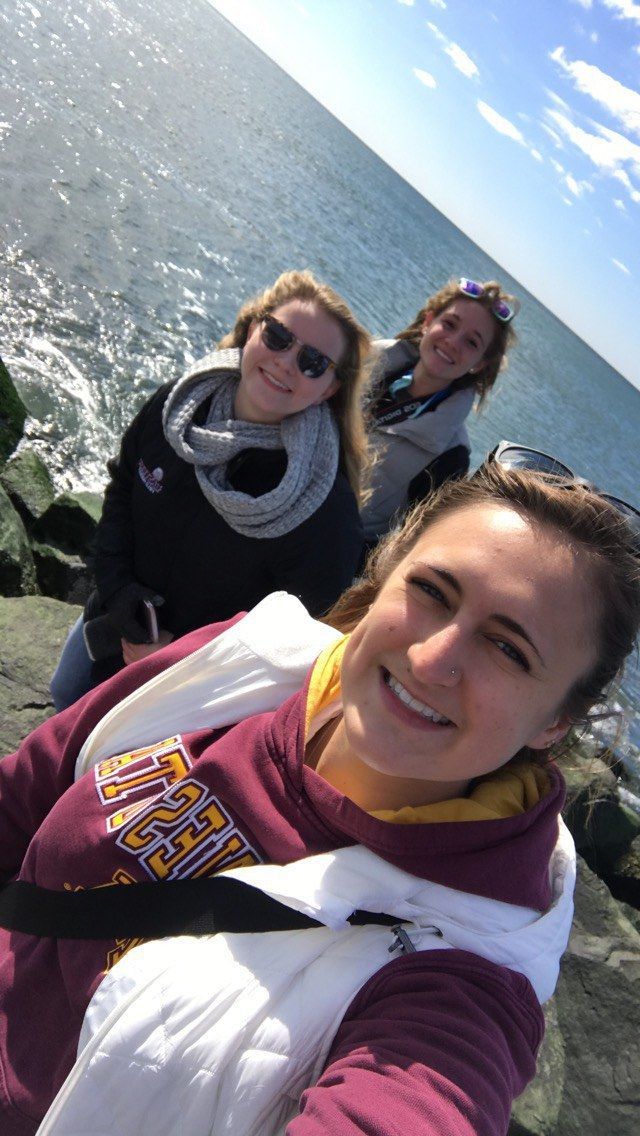 That day was an opportunity to hang out with people outside of class in a wonderful place. The sand was warm from the sun and the water was ice cold, polar opposites like three college girls on the beach in March. We climbed onto the jetty with great ease, except for me I some how found a way to make it more difficult. We were able to get some great pictures and even found some seashells to take home with us.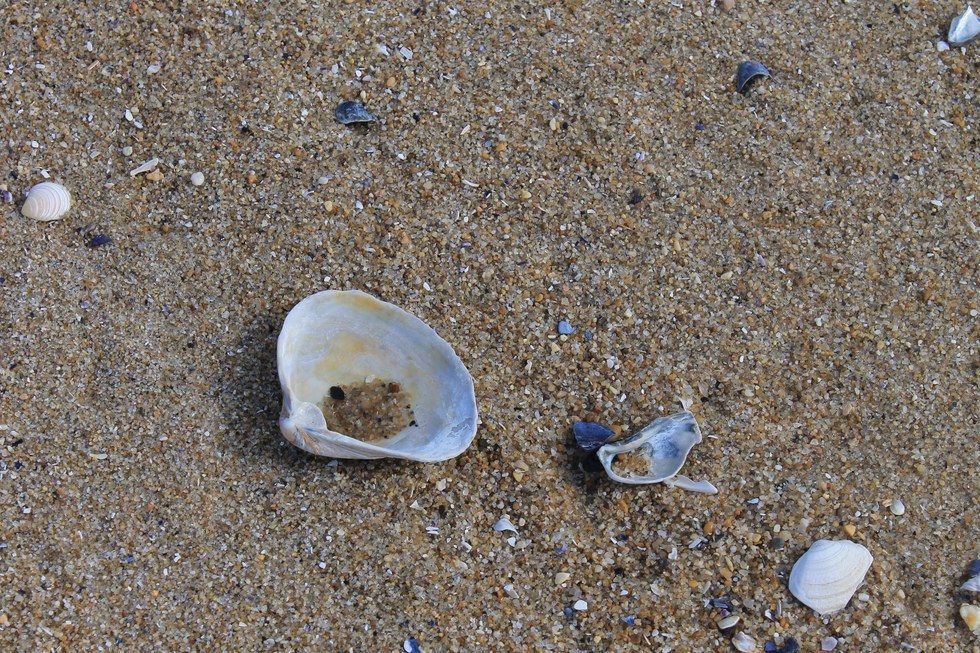 I may not have had the typical "spring break" that everyone in college dreams of having, but I had something better. I took time for myself and spent quality time with friends. I also still went to the beach, maybe I didn't get a tan I got something a whole lot better. Memories with two great friends that I would not have gotten if I were not home for break. My time was well spent and did not break my bank account. I couldn't have asked for a better time than the one that I was blessed with.
Cover Image Credit: Kelsey Hoffman