If you are a frequent visitor to the Disney Parks, you will know that taking pictures in prime locations is a hard battle. There are so many people all fighting for the same spots, especially during the summer. Finding and taking the perfect Instagram photo can be a challenge, so here are a couple of my favorite spots to snap a picture, excluding Cinderella's Castle.
1. The Magic Kingdom Casting Agency Door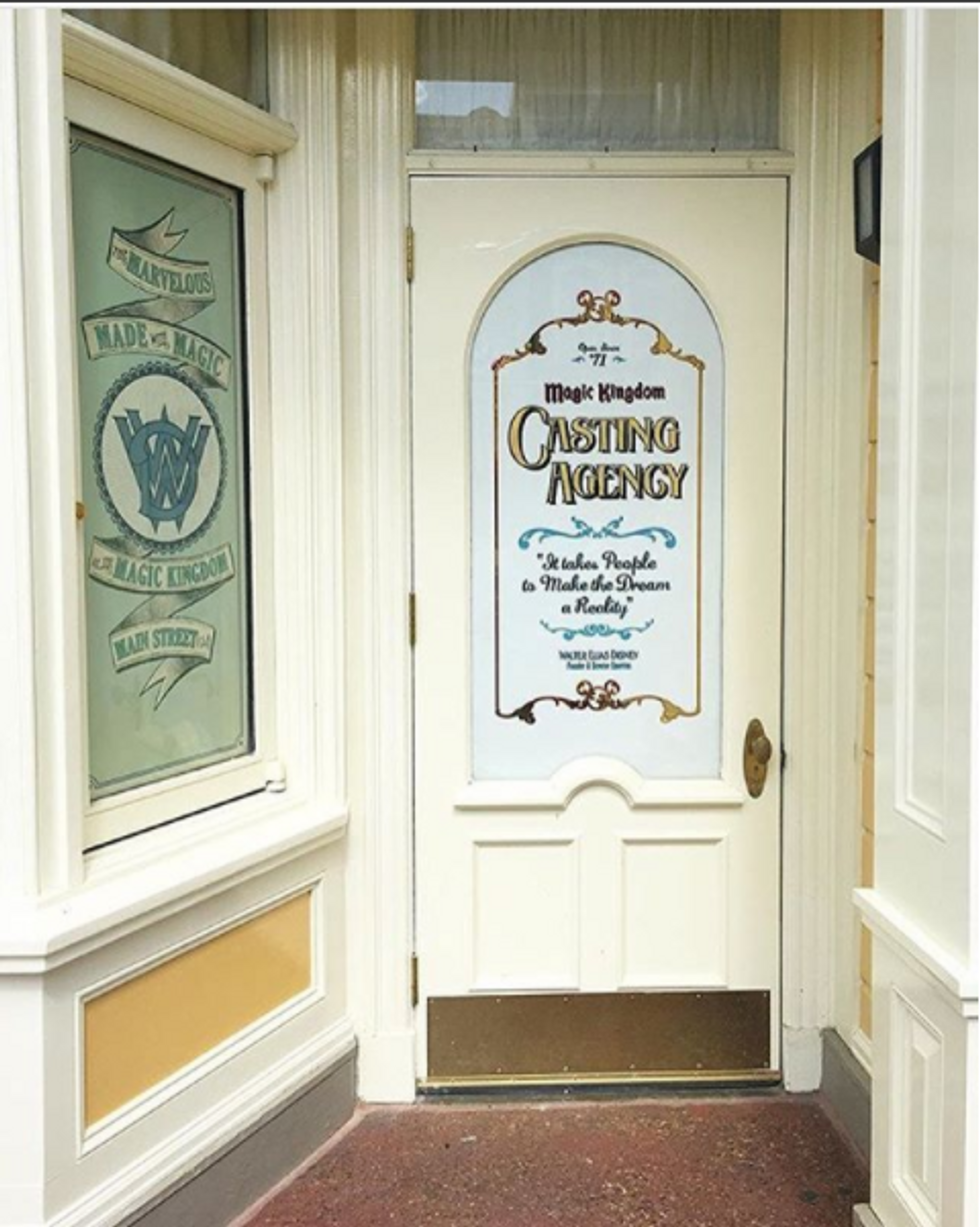 This door is one of my favorite spots for that perfect photo. The Casting Agency door is a frequent stop for Disney Cast Members to remember why they love their jobs, and for future CM's to hope and dream about the day the work for The Mouse! You can follow the door on Instagram here. The door is located on the left side of Main Street USA in Disney's Magic Kingdom.
2. The Bubblegum Wall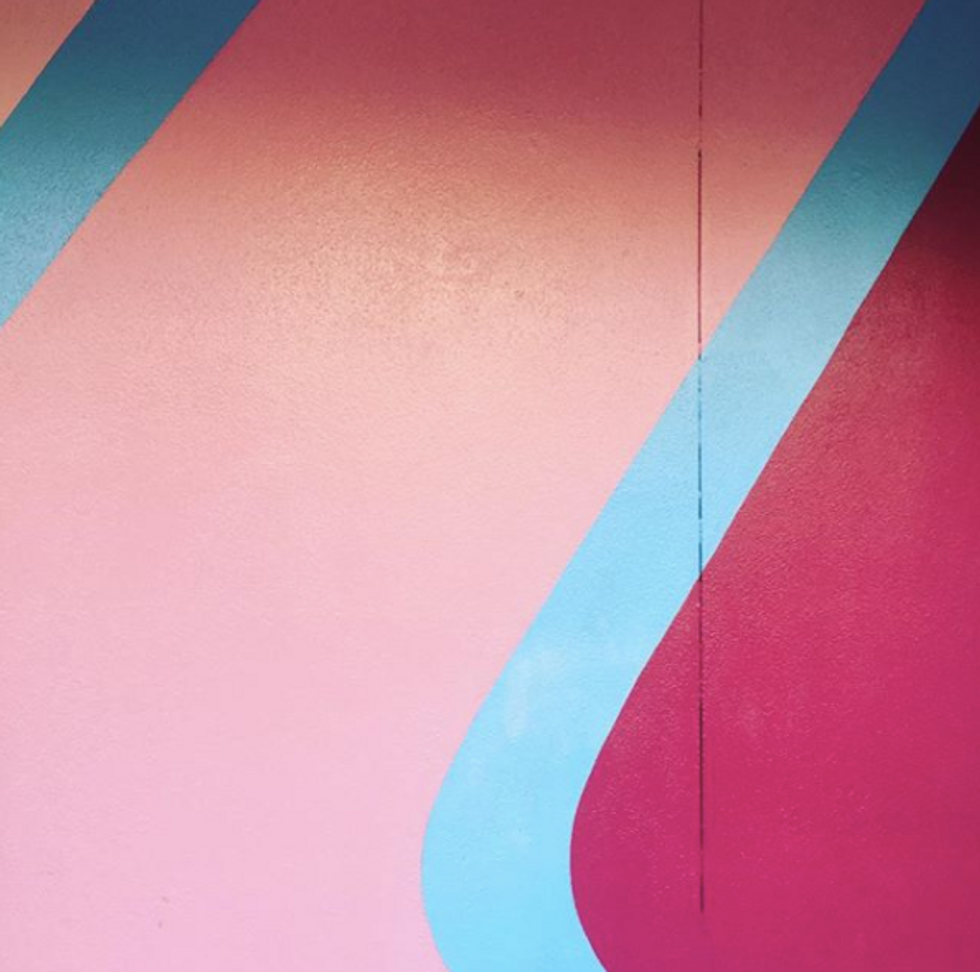 One of the most famous attractions in Epcot is the infamous Spaceship Earth. Riders can go inside the Epcot ball and design their own future. When you come out of the ride and the arcade room, look to your right, and you will see The Bubblegum wall. Snap a picture and send it to their Instagram!
3. The Carousel of Progress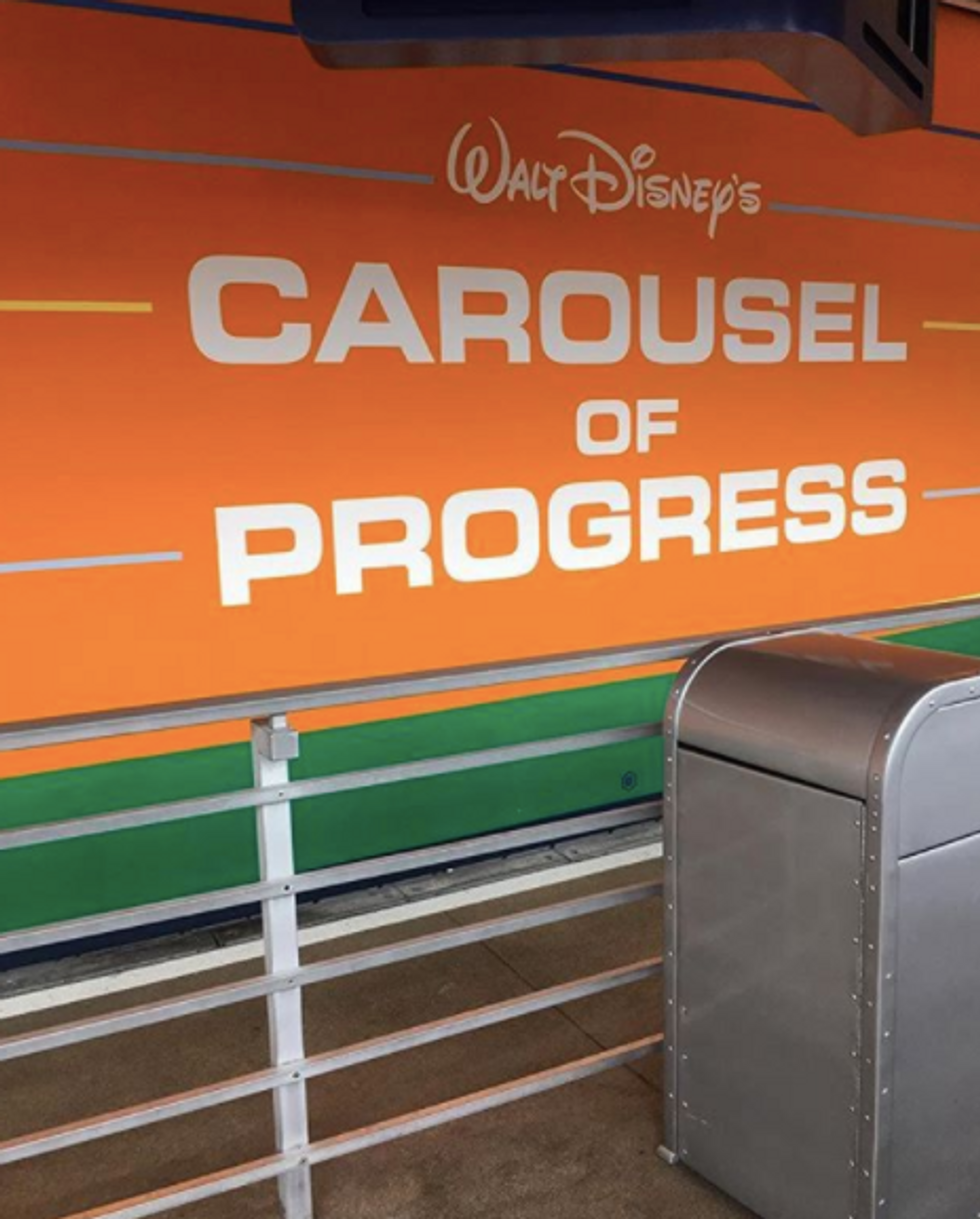 The Carousel of Progress was one of Walt Disney's favorite rides, and it holds a special place in my heart too. Disney-goers have been obsessed with taking pictures with this ride since it got repainted in 2016. Stop by Tomorrow Land in the Magic Kingdom and wait for it to spin to take the perfect photo!
4. The Moss Wall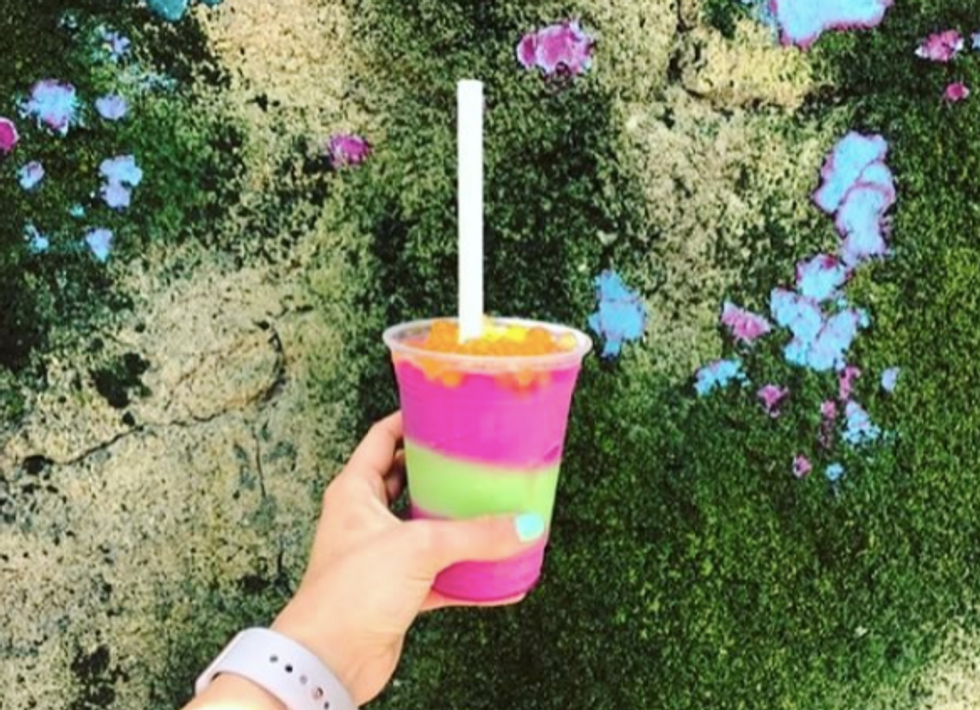 Disney's Animal Kingdom has regained popularity with the new addition of Pandora- The World of Avatar, and with it, comes a new wall to take pictures with. Welcome to The Moss Wall, located inside the magical world of Pandora.
5. The Toothpaste Wall

Located in Epcot, The Toothpaste Wall is one of the OG photo spots in Disney. It is part of The Seas with Nemo and Friends attraction, and you can find Instagramers swarming for a photo at this wall.
6. The Purple Wall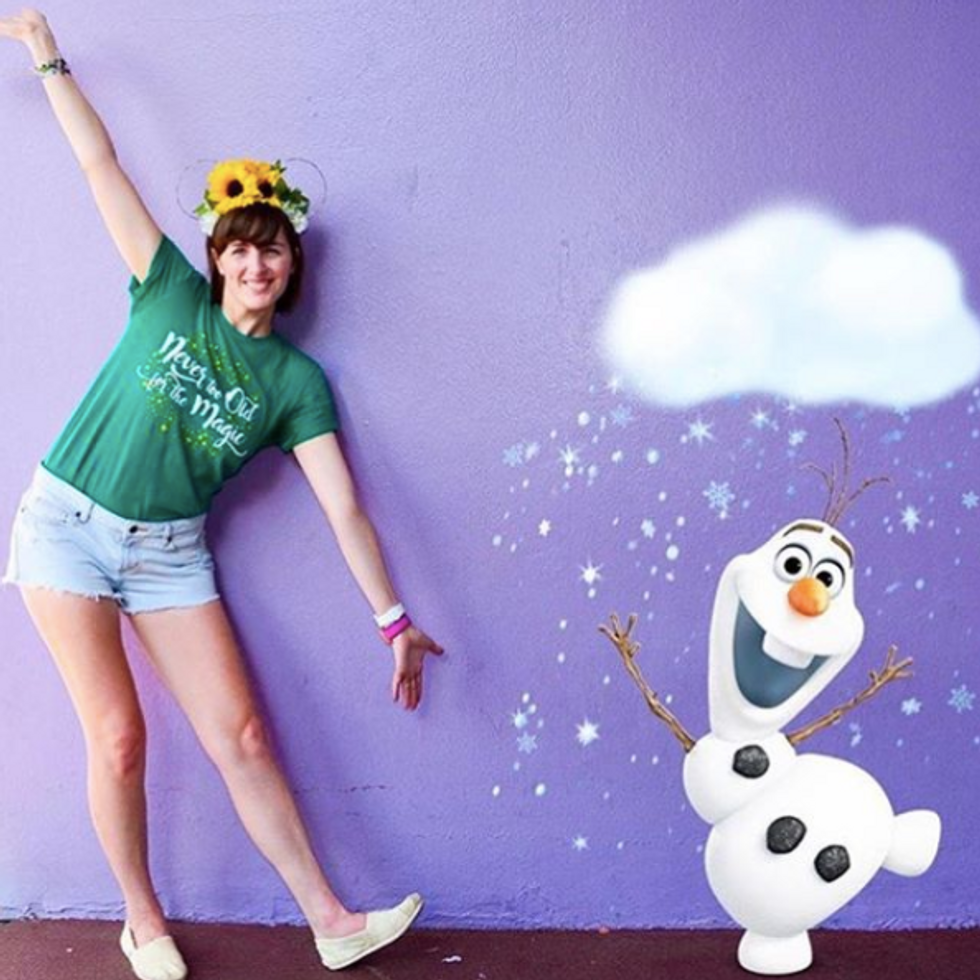 The Purple Wall is a classic Disney photo spot. This is the wall that really started it all. This spot is so popular for photos that sometimes a Disney Photo-pass Cast Member is stationed there to help you create fantastic memories with your favorite Disney pals like this one!
7. Tangled Restroom Wall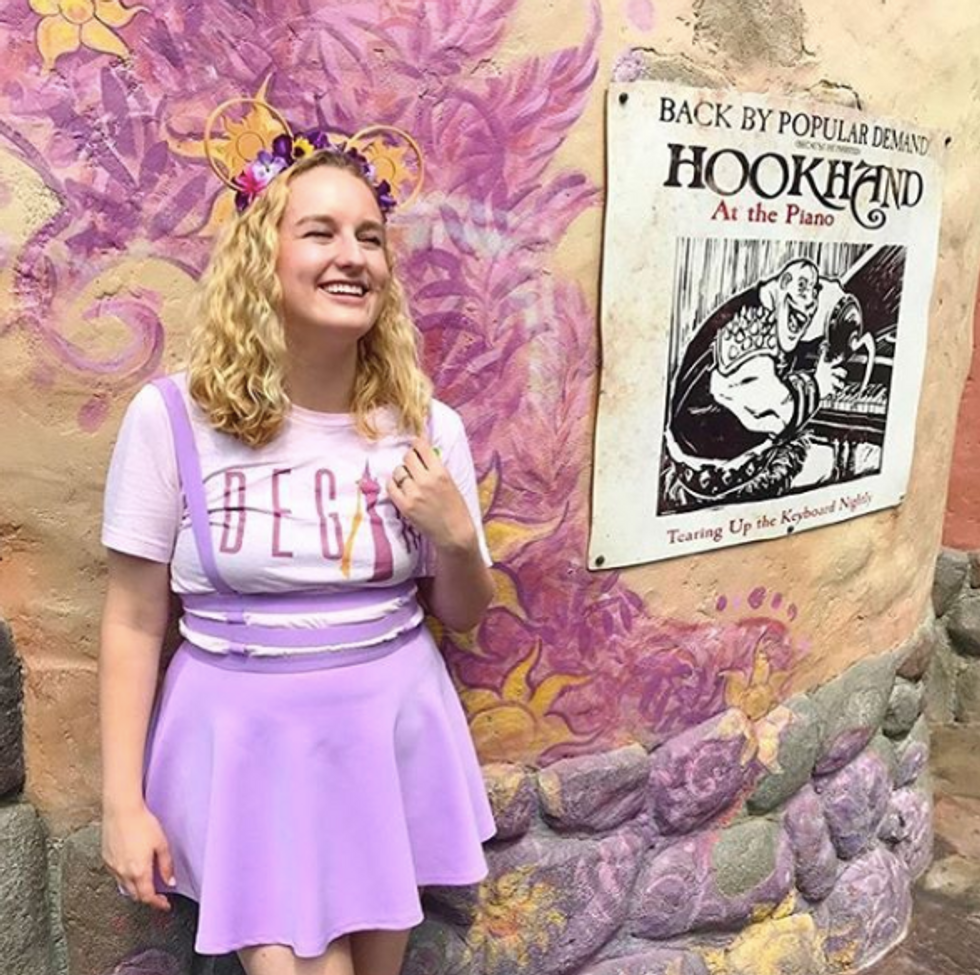 Even though taking pictures by a bathroom doesn't sound all that glamorous to most, this spot most certainly is. Magic Kingdom is home to some of the most beautiful artistry around, and this wall is no exception.
8. Disney Springs Wall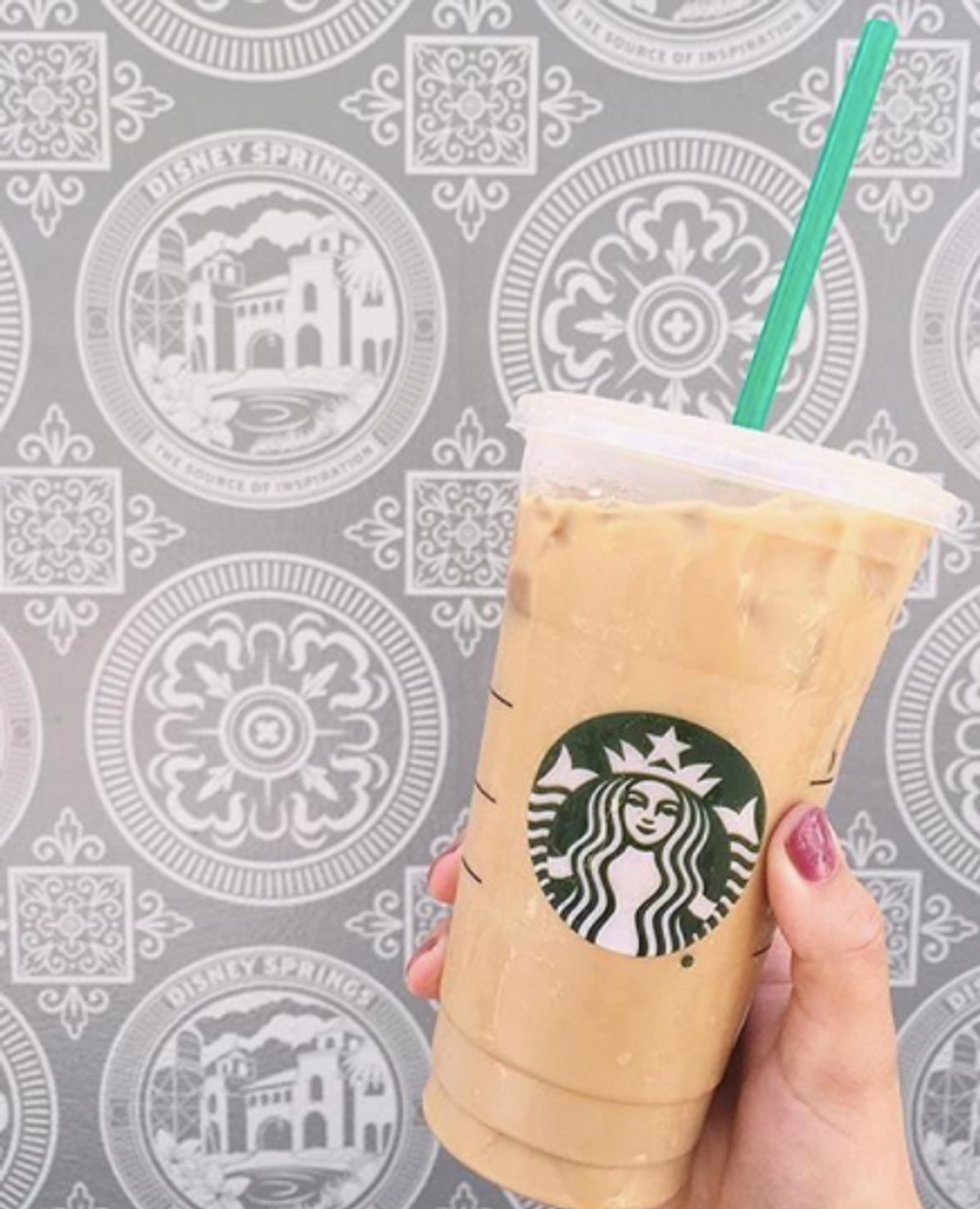 We are jumping for joy because you don't even need to have Disney Parks Admission to take photos at this wall! Disney Springs is open to the public, and right in the center of it all is this beautiful photo spot! Be sure to make time to stop by a snap a pic! There's even a Starbucks near by!
---
I hope you all enjoyed this post about the best photo spots in Walt Disney World! Next time you are in Florida, make sure to stop by and take a photo! Tag their accounts on Instagram to get featured on one of their pages!