Recently, we were all given the horrible news that one of our greatest animated shows was going to be retired after 17 years of laughter. The news spread like wildfire over social media; fans were mourning and going ballistic across the nation. So, when that information was later contradicted and came out to be a hoax, everyone was too relieved to say the least. In lieu of the situation, it felt all too right to shine a light on some important things our porous, square friend has taught us for over a decade.
1. Imagination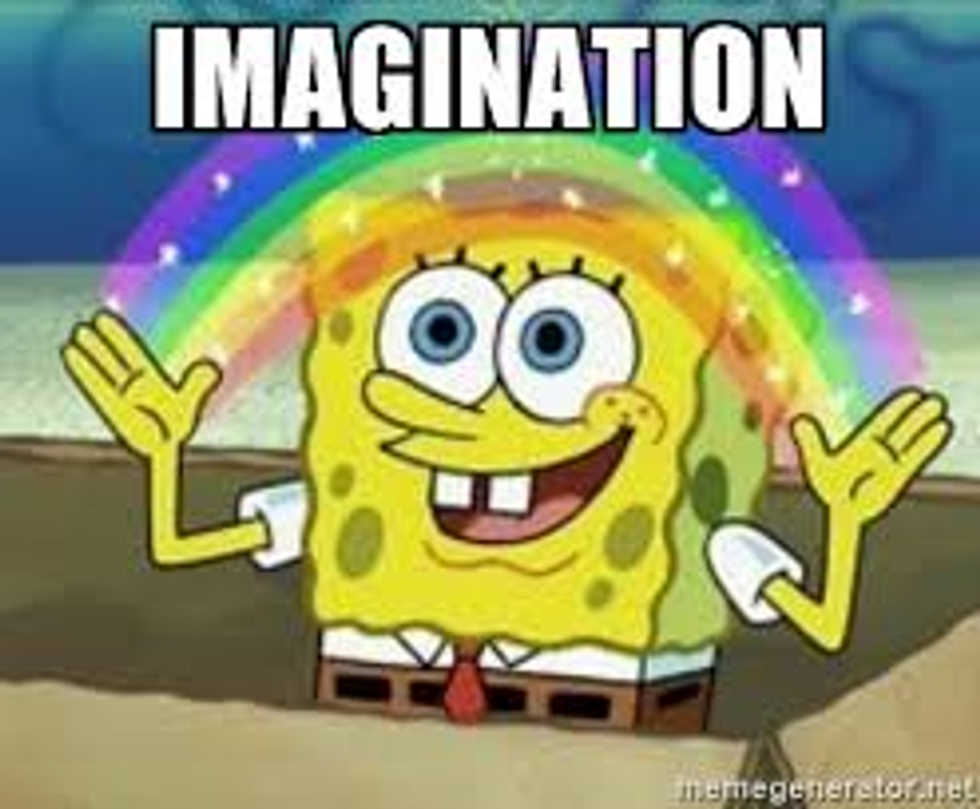 If you're not using it, then you're not living. Ask Squidward, he never uses it.
2. Always listen to the magic conch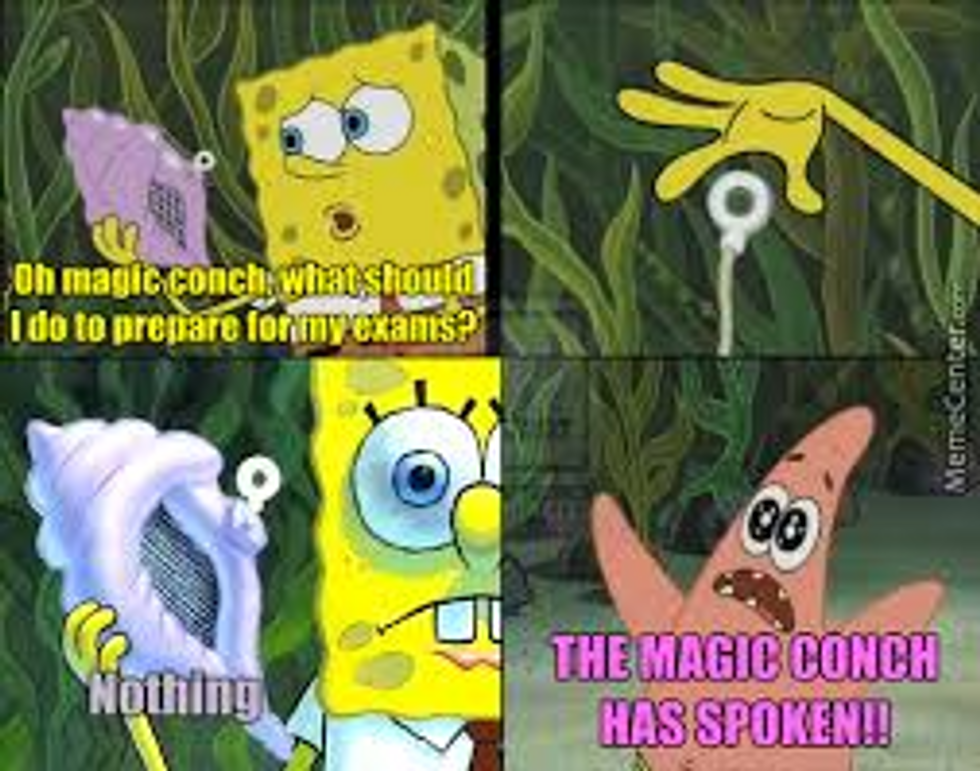 Whenever in need of guidance, never fear for the magic conch has only your best interest in mind.
3. Procrastination will kill you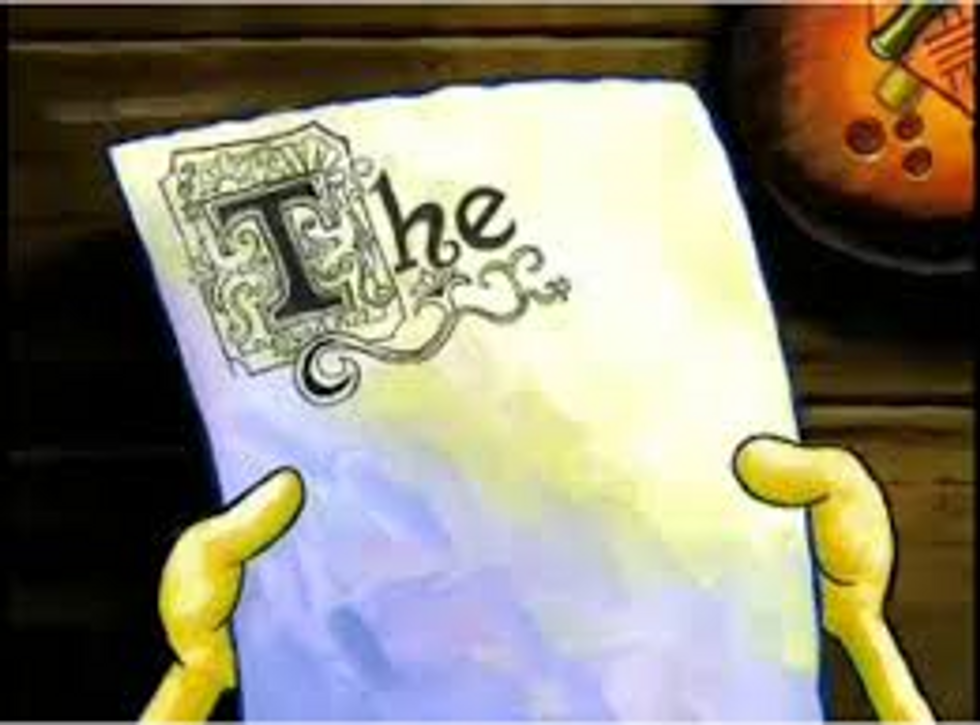 Especially when you have a paper that's due the next day and all you have is the word 'the' on your page.
4. Having F.U.N. is imperative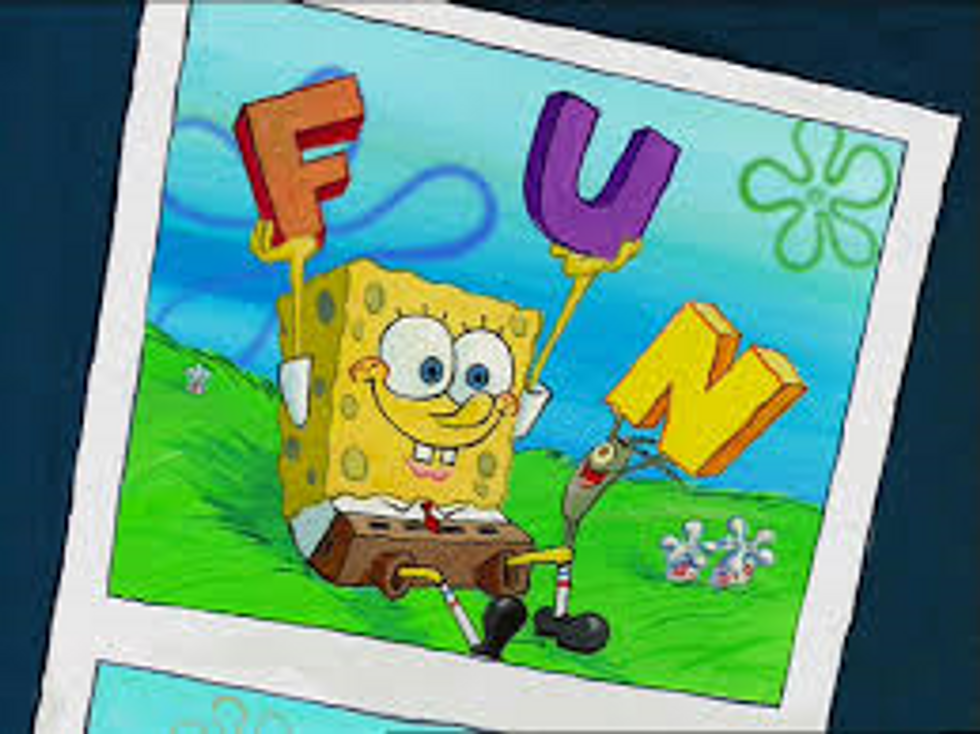 You cannot possibly pass this one without singing the song. If you prefer to sing Plankton's way over Spongebob's, we will not judge.
5.You do not want to be Dirty Dan when a hibernating Sandy Cheeks is around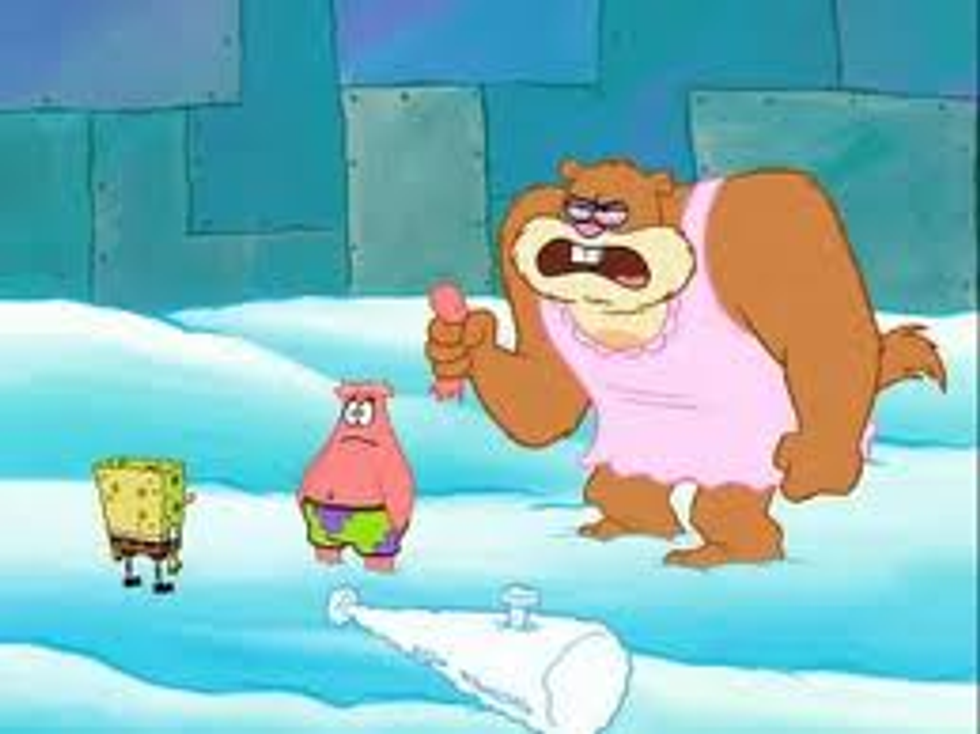 Spongebob and Patrick can testify first hand that it is not a smart idea to claim the moniker of Dirty Dan.
6. Hold the pickles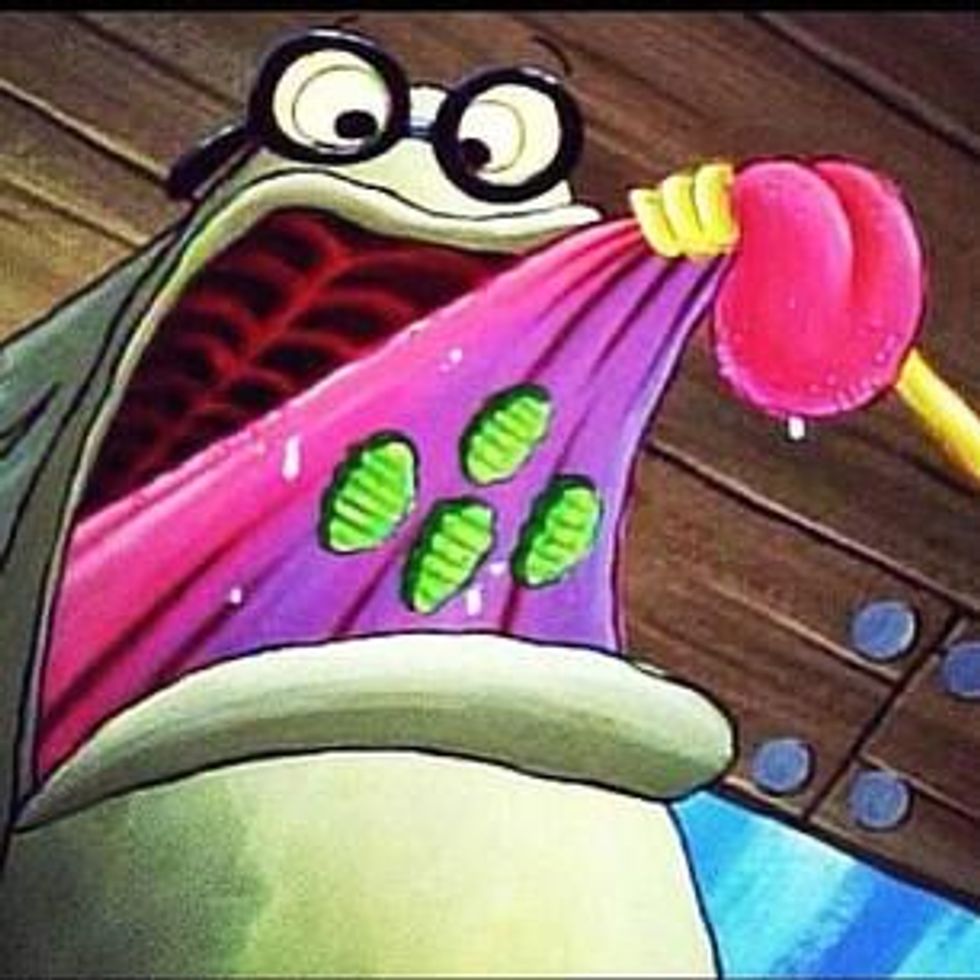 If you want to get away with a free meal I would suggest stating that your order is wrong like Bubble Bass. (Just make sure you don't get caught in your lies, i.e. found with your "missing" condiments.)
7. The Krusty Krab pizza is the pizza for you and me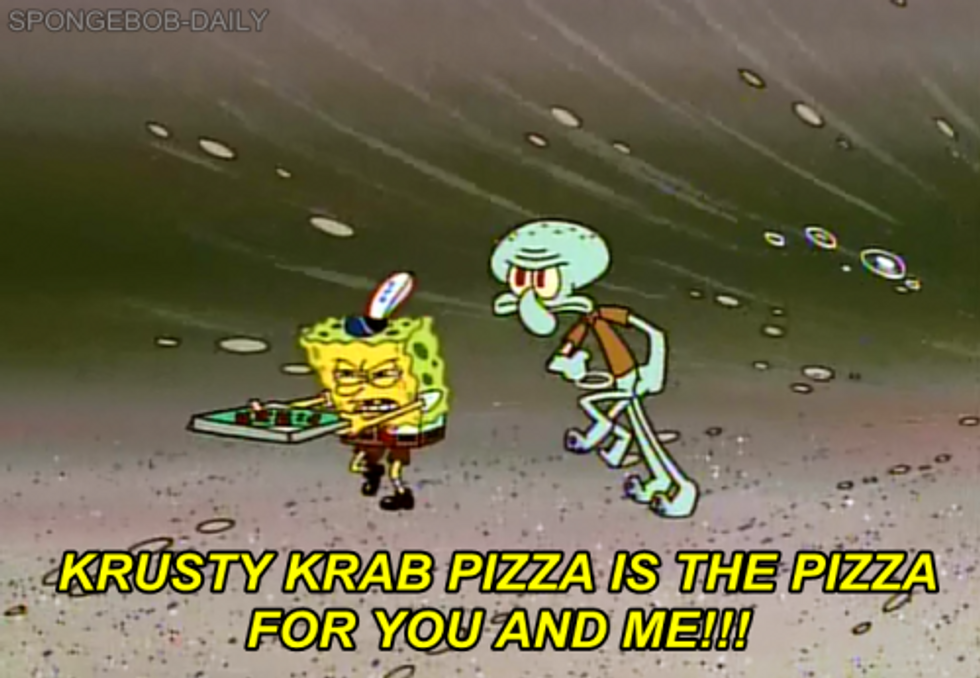 I don't know about you all, but if I had a dedicated deliverer like Spongebob who would walk through the elements and sing such a soulful song about pizza, he would definitely be receiving a tip.
8. When trying to make the perfect bubble there are a couple of rules you have to follow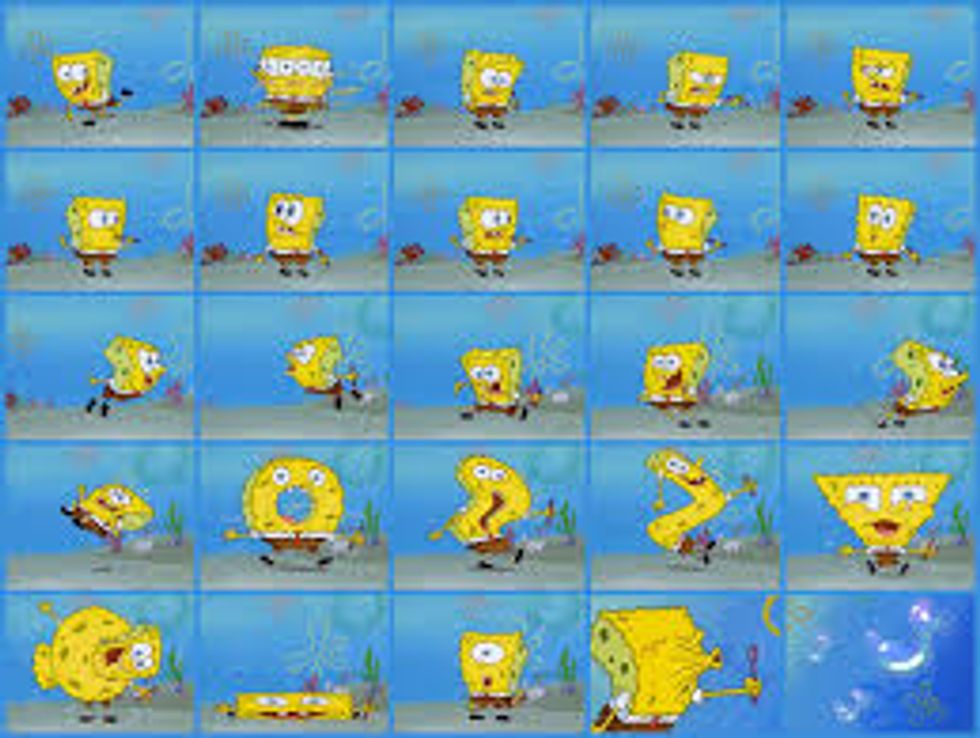 You have to do this, that, and finally bring it around town.
9. Nobody cares about dumb ole Texas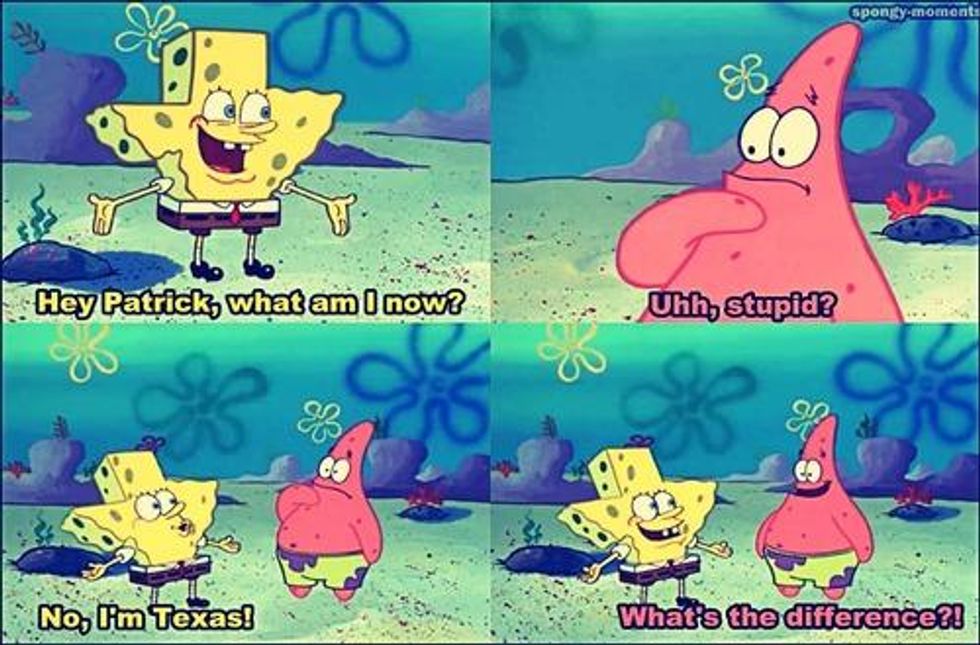 I apologize to any Texans I am offending; these are the words of Spongebob Squarepants and his creators, not me.
10. It's ok to be a fool who rips their pants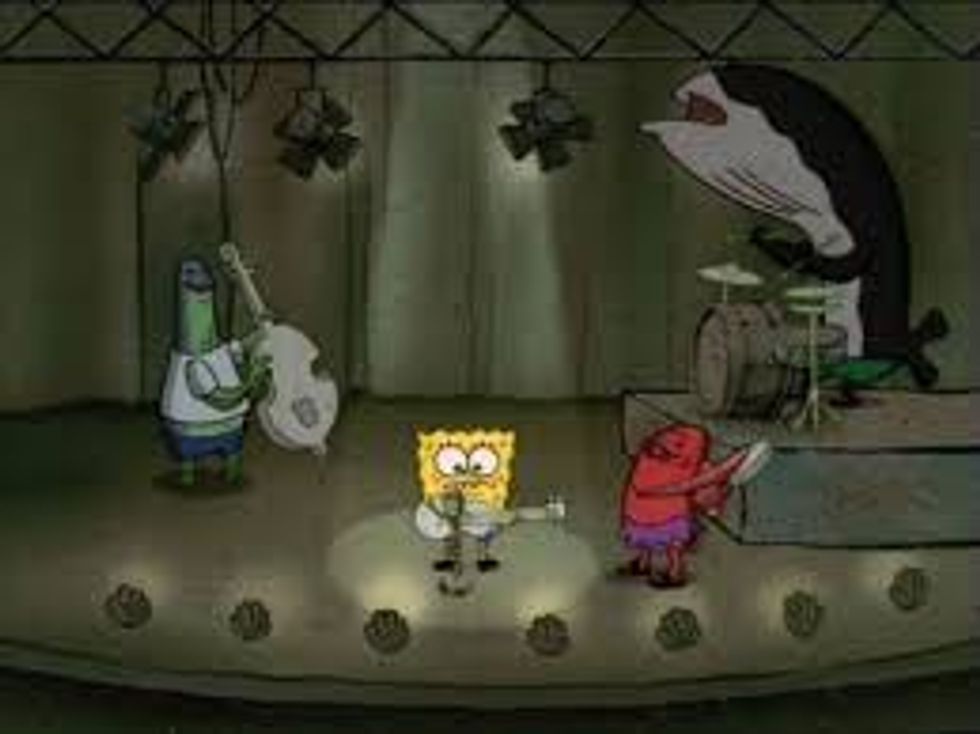 When something embarrassing happens, don't be ashamed; own your flooky moments and keep it moving. Who knows, you might even make it into a catchy song.
11. It's not so bad to be indoors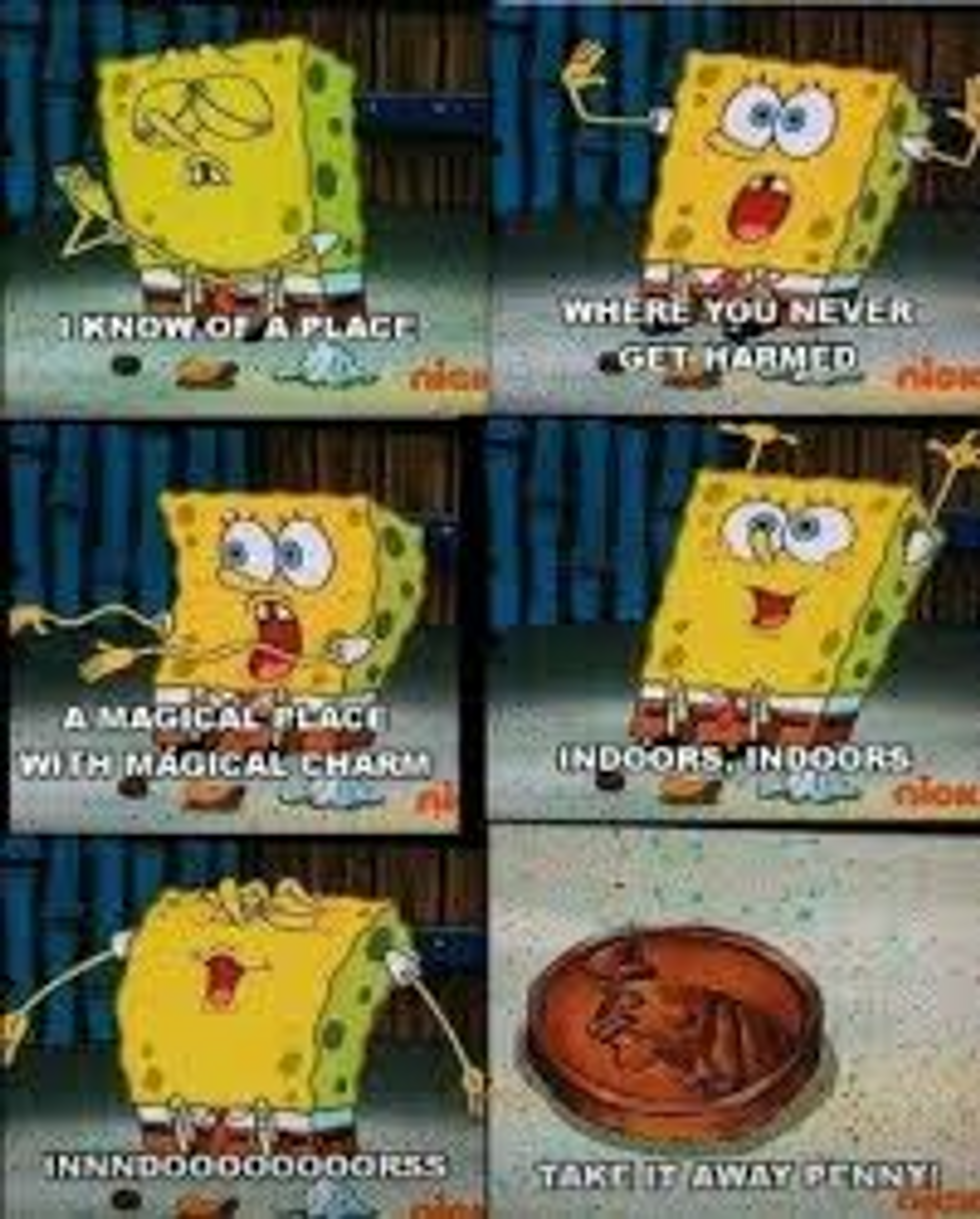 If you have companions like penny, chip, and used napkin you can never get lonesome.
12. The word is Kara-tay! Not Karate!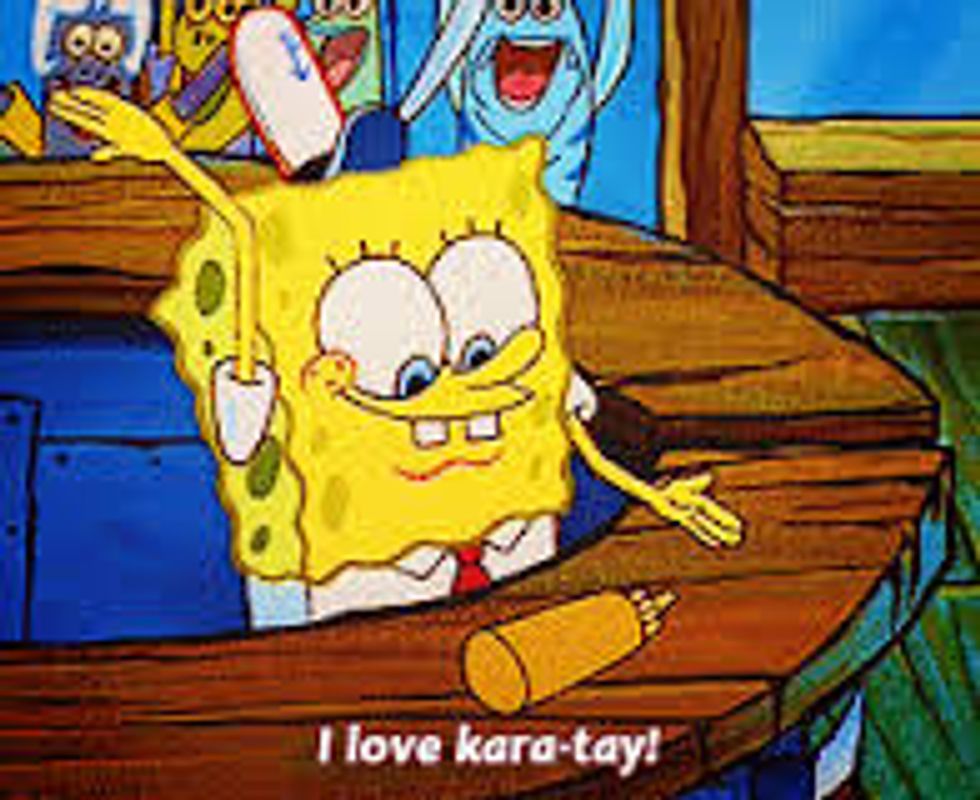 13. The best time to wear a striped sweater is all the time

It does not matter if has a collar or turtleneck, it is truly special!
14. If you ever find yourself without the answer to a question, 24 can never steer you wrong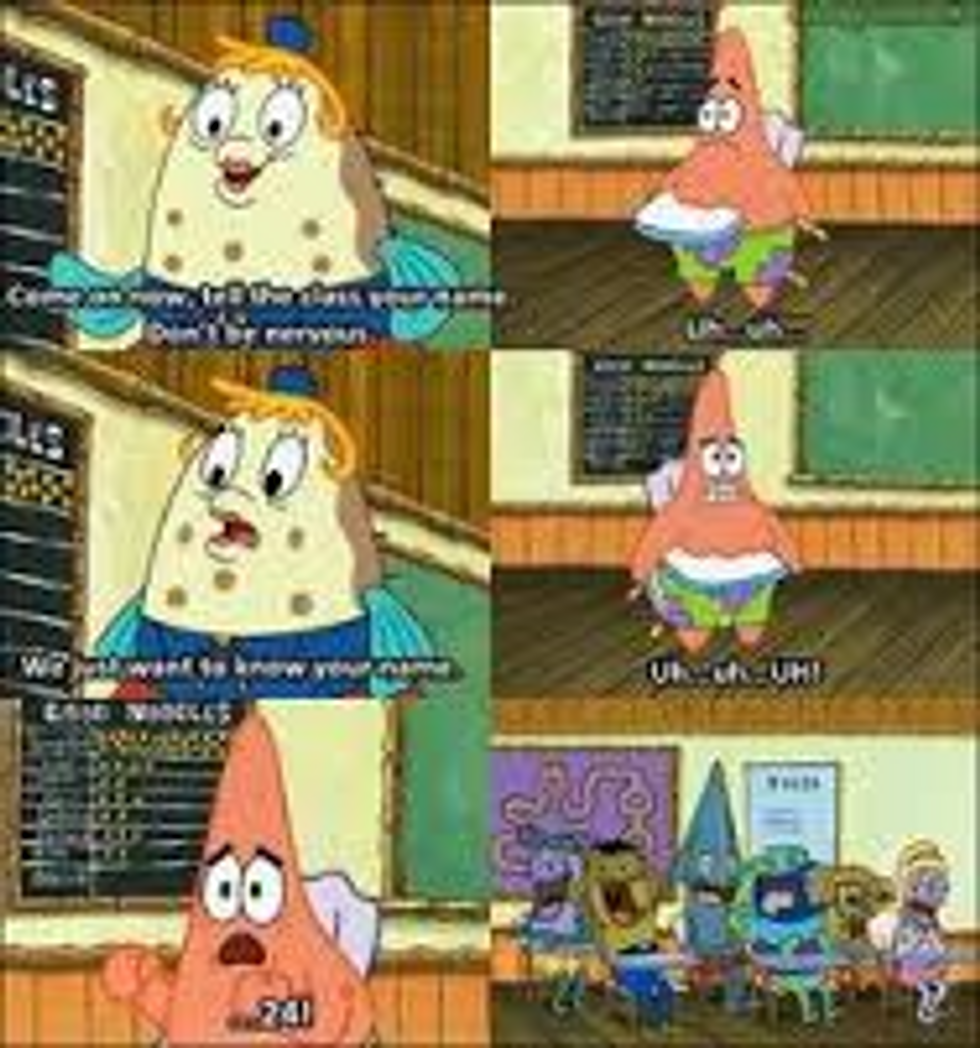 15. There's nothing wrong with getting kisses from your grandma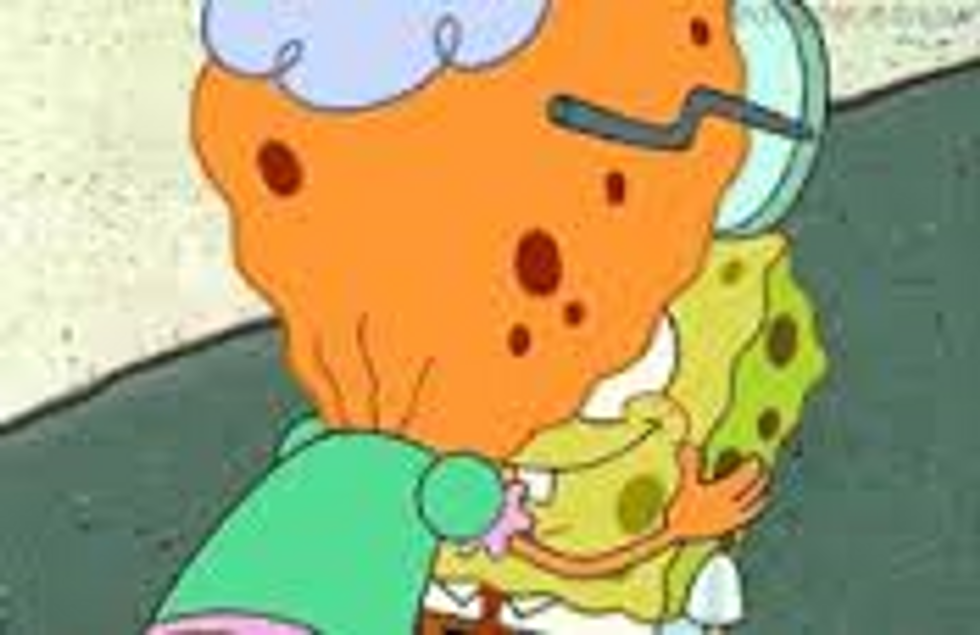 Who else can make cookies and give you delicious milk to compliment it?
16. No matter the person, everyone has a sailor mouth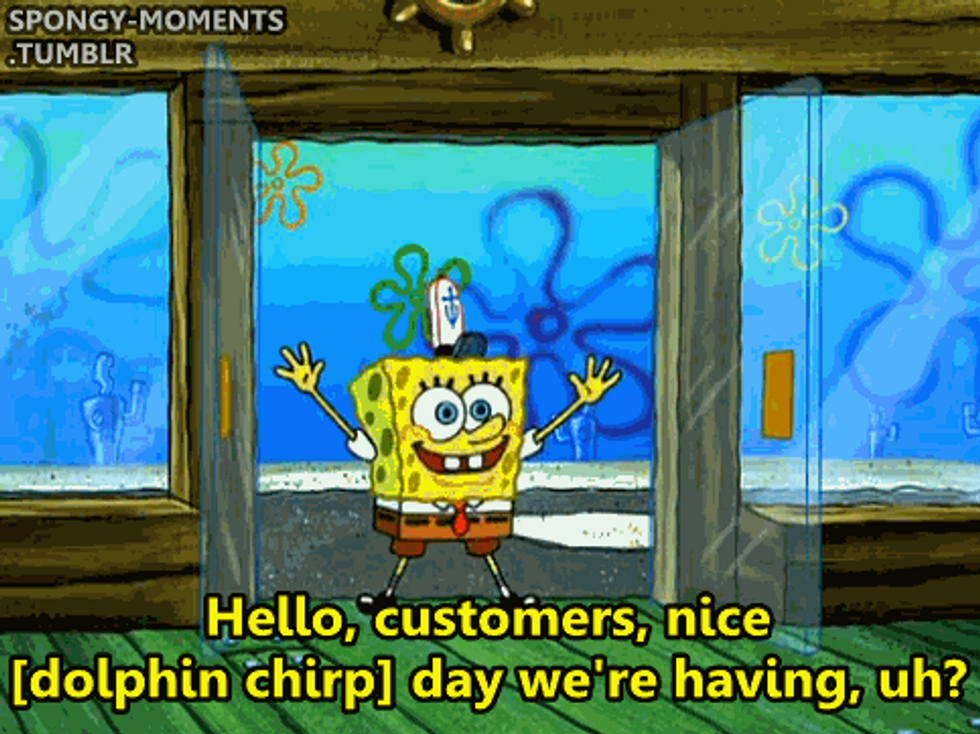 Even Mrs. Krabs has one, so we can't really judge others for having one.
17. There is no reason to be ashamed of ugliness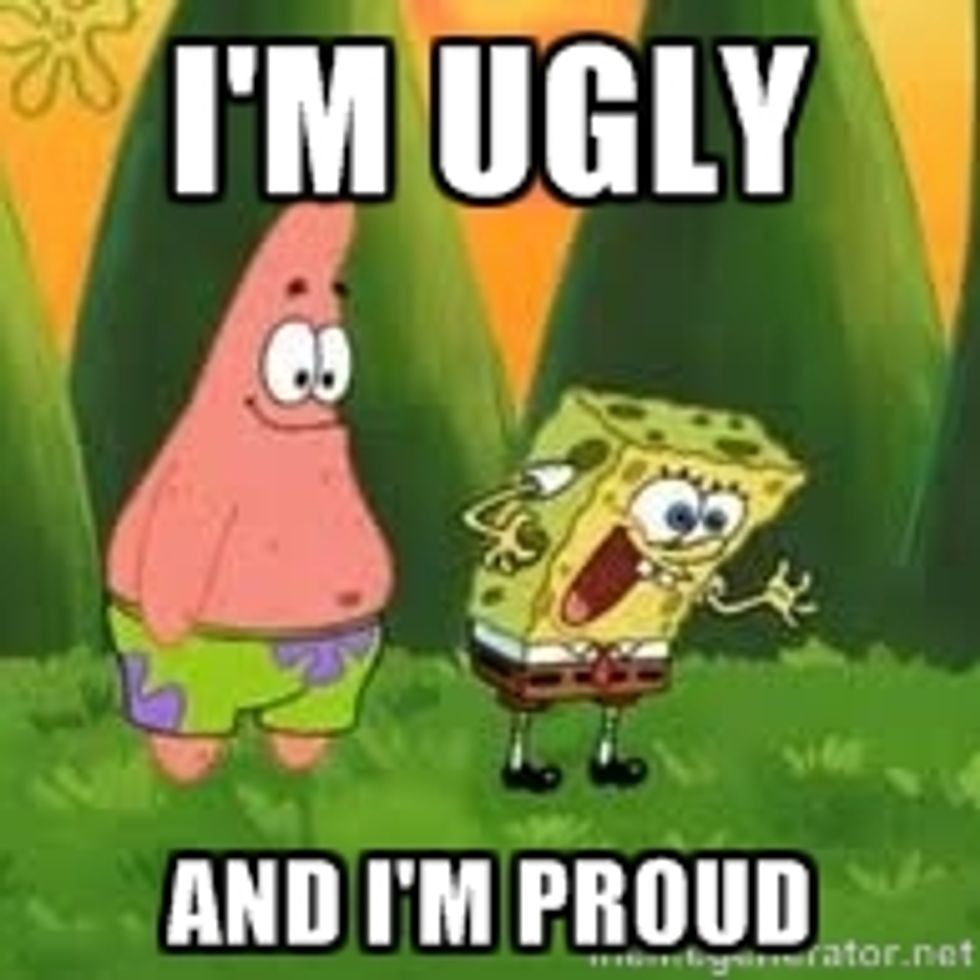 Once you own it, there is nothing else to fear socially.
Without our spongy friend, we would not have ever learned these lessons in such an entertaining matter. We truly appreciate the laughs he and his friends have provided us for over a decade. Thank you SpongeBob and your creators for your gut busting humor!