With Christmas just around the corner, these songs are sure to warm any frozen heart.

Hot Chocolate (feat. Jerry Paper) - Tyler, the Creator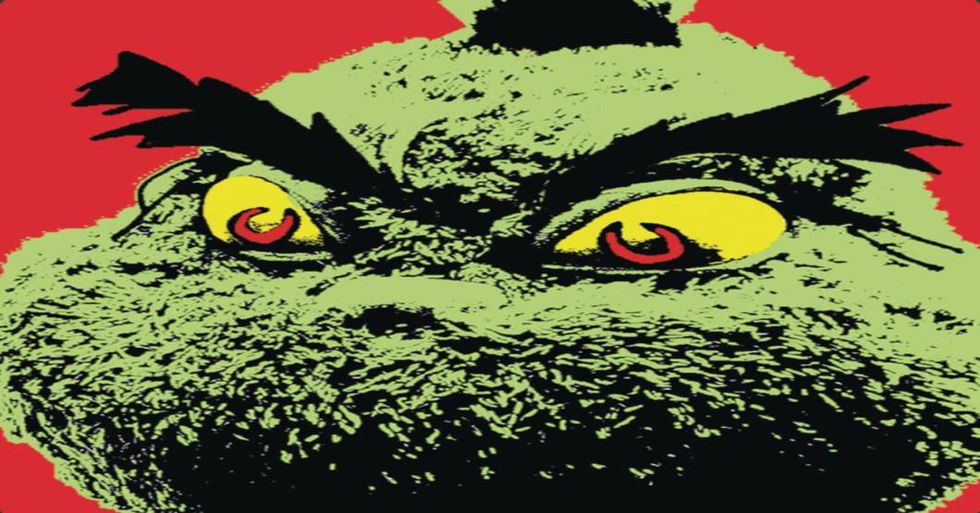 Apple Music
This is an absolute favorite of mine because it's a perfect modern song about Christmas, rather than other, older songs like "It's The Most Wonderful Time of the Year" by Andy Williams, or "A Holly Jolly Christmas" by Burl Ives who really rub your face in the holiday. This song about drinking hot chocolate by Tyler the Creator, accompanied by Jerry Paper, is the perfect song to have on while decorating the Christmas tree, or going for that walk before Christmas dinner. Although Tyler is known for rapping, this song gives off more of an R&B vibe to it. The first verse in the track is given to the listener at a slower pace "It's getting' cold, chocolate/Too warm, chocolate/It's too hot (Hot), chocolate" which made it feel like the listener was also drinking this hot chocolate. Tyler tops this hot cocoa of his off with some, "Milk if it's 2%/Marshmallows on top and some extra whip/You can even use cinnamon, cinnamon on top." My favorite part of this track was Jerry Paper's soothing voice during the second to last verse in the track because it really helped set a comfy tone to this song. It also gave the listener an image of sitting "By the fire," doing a "Jigsaw puzzle with my buddies" which in and of itself is a comforting thought.
O Holy Night - Manchester Orchestra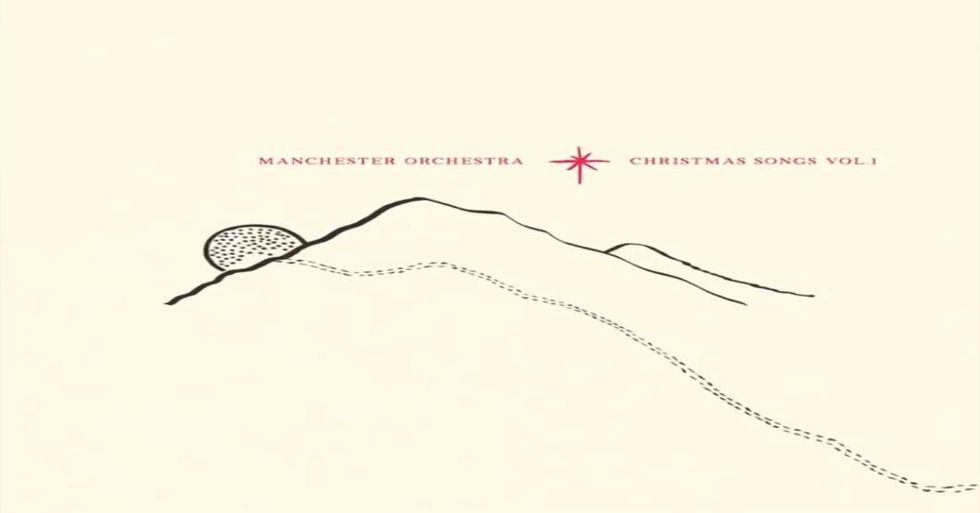 Manchester Orchestra Bandcamp
This song by Manchester Orchestra could be the best cover of this classic Christmas song I've ever heard. Not only is it played in a gentle rhythm, but singer Andy Hull's vocals over the guitar was absolutely heavenly to listen to. The band recently released the EP Christmas Songs Vol. 1 on Bandcamp, with net proceeds going to help a Homeless Shelter in Atlanta, Georgia. "O Holy Night" is a perfect track to listen to before going to sleep on Christmas Eve, or played in the background during Christmas dinner.
On Every Page - The Tallest Man on Earth
Apple Music
While not quite a Christmas song, this track by Kristian Matsson (aka The Tallest Man on Earth) will get you into that mellow Christmas spirit. Matsson's smooth sounding acoustic guitar will fit into any Christmas playlist, and this song is recommended to listen to once all the gifts have been unwrapped, and the family is waiting for dinner. "On Every Page" is the last track on Matsson's 2017 album There's No Leaving Now, of which could be his best album to date.
Skating - Vince Guaraldi Trio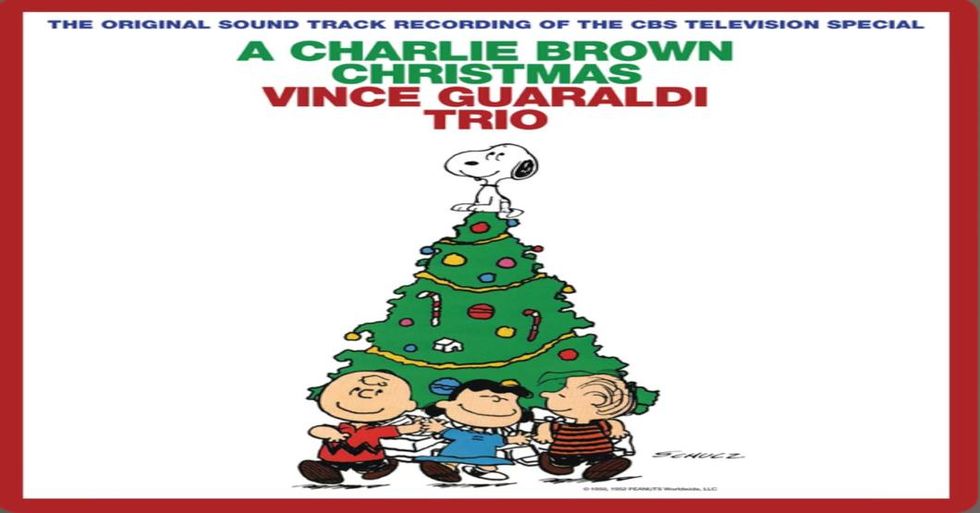 Apple Music
An absolute Christmas classic, this song by the Vince Guaraldi Trio is found in the movie A Charlie Brown Christmas during the scene where the Peanuts gang are skating on a pond. Obviously, the song is a classic because of the film, but it's impactful due to the way the song is played on the piano. There's not too much going on in this track, but it's just enough to make you feel cozy inside. My favorite time to play this song would be either during the opening of Christmas presents, or after Christmas dinner is eaten.
From My Heart And My Soul (feat. Tarriona Tank Ball & Phoelix) - Dinner Party, Terrace Martin, Robert Glasper, 9th Wonder & Kamasi Washington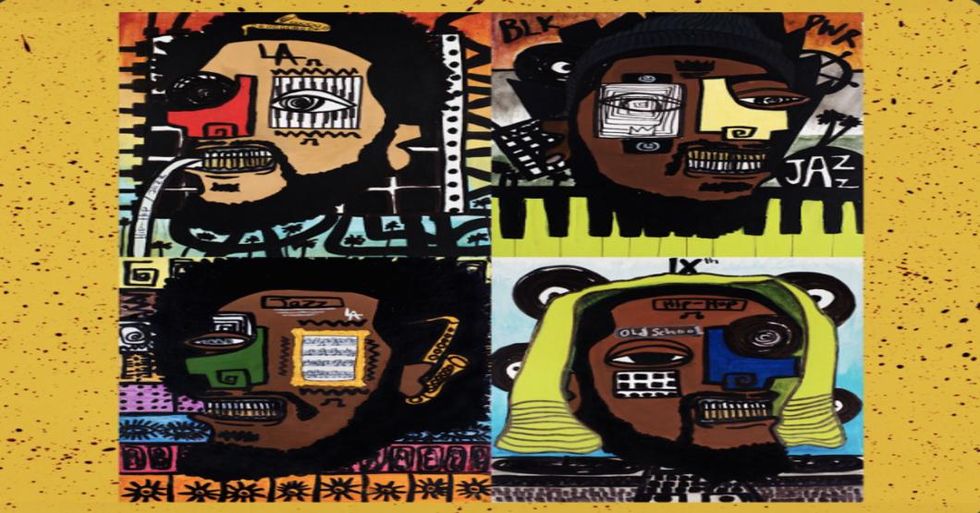 Apple Music
This song is an absolute delight to listen to, no matter what time of the year it is. The album Dinner Party was created by Terrace Martin, Robert Glasper, 9th Wonder & Kamasi Washington earlier this year, while the remix of these songs came out quite recently under the name Dinner Party: Dessert. Although not quite a Christmas song, this track fits any holiday where family comes together. What makes this song unique is Tarriona Tank Ball's vocal performance in the first verse, and the way Dinner Party moves into a jazzy rhythm. Before you know it, the song is over and definitely needs to be put on repeat. This song fits perfectly with the mood of everyone eating Christmas dessert, and sipping hot cocoa.
Santa Claus Is Back In Town - My Morning Jacket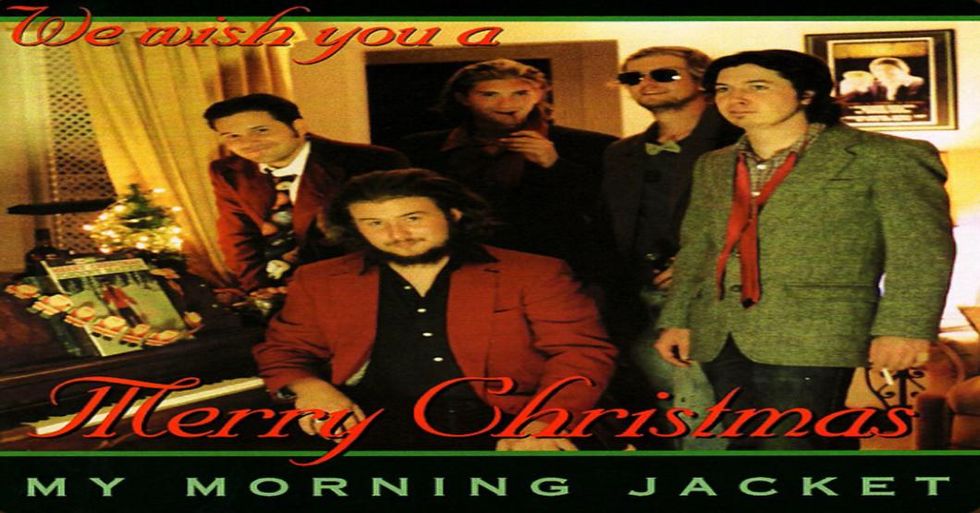 Apple Music
A fantastic Christmas song by one of my favorite Country/Folk bands; My Morning Jacket. These guys positively crushed it with the release of their 2000 EP My Morning Jacket Does Xmas Fiasco Style and my personal favorite track off this EP is "Santa Claus Is Back In Town." This song takes a nice theme of Saint Nick coming to town, and adds a My Morning Jacket twist to it.
Happy Christmas (War Is Over) - Street Drum Corps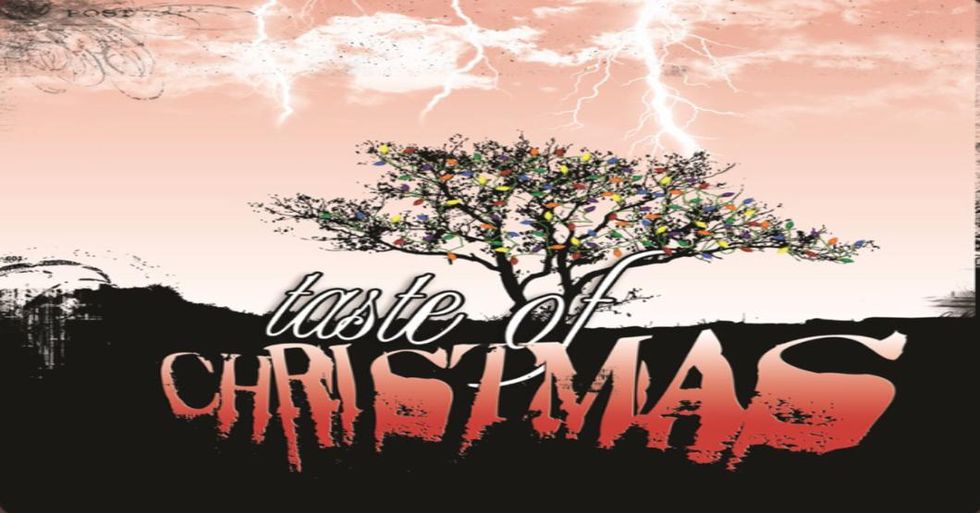 Apple Music
This song is a personal favorite of mine because it combines the unique drum beats of Street Drum Corps, with a great vocal melody by Bert McCracken of the Used. Originally released as a single, this song eventually went to appear on the album Taste of Christmas by the band. This 2005 cover of the original 1971 track by John and Yoko/Plastic Ono Band is sure to warm any emo kid's heart.
I'll Be Home For Christmas - PJ Morton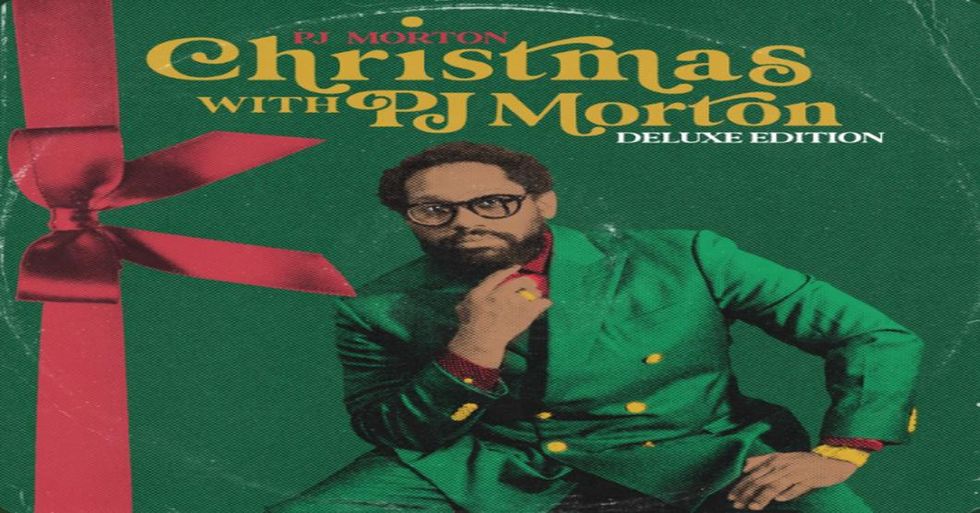 Apple Music
This soulful cover of the classic Christmas song by Frank Sinatra is brought back to life by PJ Morton in his latest album Christmas with PJ Morton. This song is also one of Morton's most popular songs on the album due to the way his voice carries over the violins and piano being played. This song is great to play all day long, or while waiting for relatives to come over for Christmas dinner. My favorite part of this song was the violin and piano combination at about two minutes and 30 seconds in.
Carol of the Bells - Black Violin, Kevin Marcus Sylvester, Phil Beaudreau & Wilner Baptiste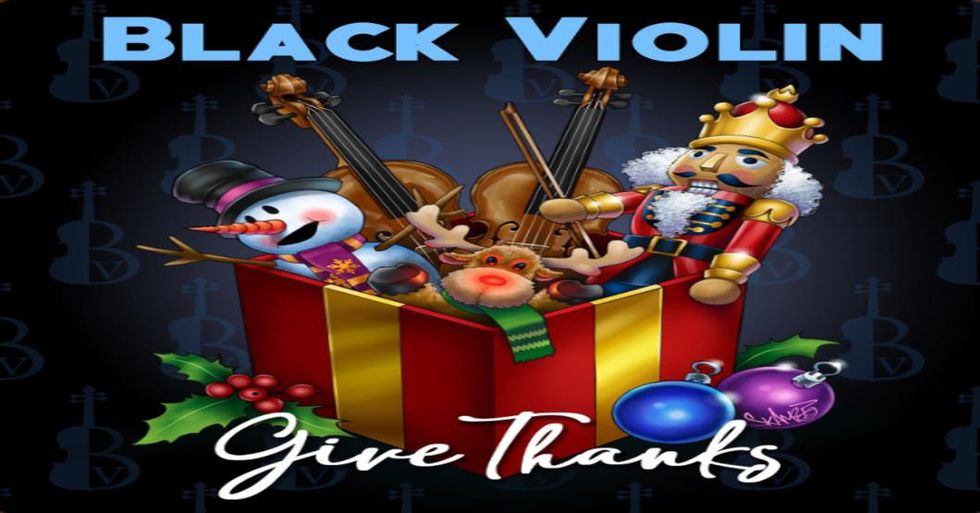 Apple Music
What really appealed to me about this song was that it's completely instrumental. Which is also a perfect reason why it should be on your Christmas playlist. This song by Kevin Marcus Sylvester, Phil Beaudreau & Wilner Baptiste sounds absolutely fantastic and fits the mood of any Christmas activity.
​sympathy 4 the grinch - 100 gecs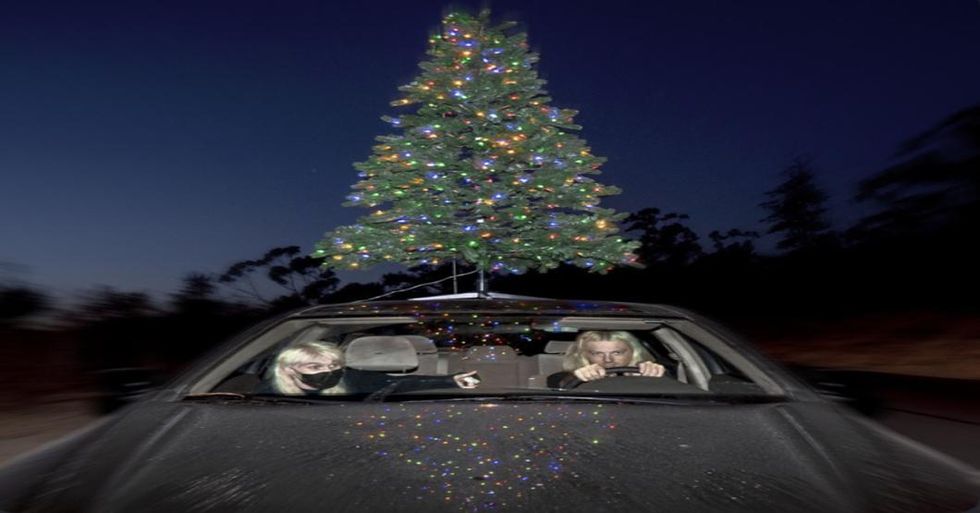 Apple Music
This new track by duo Dylan Brady and Laura Les – otherwise known as 100 gecs, is a welcome addition to the Christmas season. During the track they sing about robbing Santa's sack of toys because he never, "Gave me a goddamn thing that I want/I was good every day but he didn't give a fuck." Which sounded like a similar theme to how the Grinch stole Whoville's Christmas, and threw it all in a sack. But it's a catchy song nonetheless. Additionally, this track sounded a little more formal (if that makes sense) than material off of the band's first album 100 gecs, and instead sounded more like a controlled chaos such as material off of their second album 1000 gecs and The Tree of Clues. This was because the band utilized more of an intro-bridge-chorus dynamic, rather than music that sounded utterly off the wall. This new dynamic of playing can also be seen as a potential example for what some of their future music will sound like. That being said, this song will definitely be stuck in your head the moment it ends, and ultimately appeal to both those who love Christmas, and those who maybe lean more towards the Grinch or Ebenezer Scrooge.