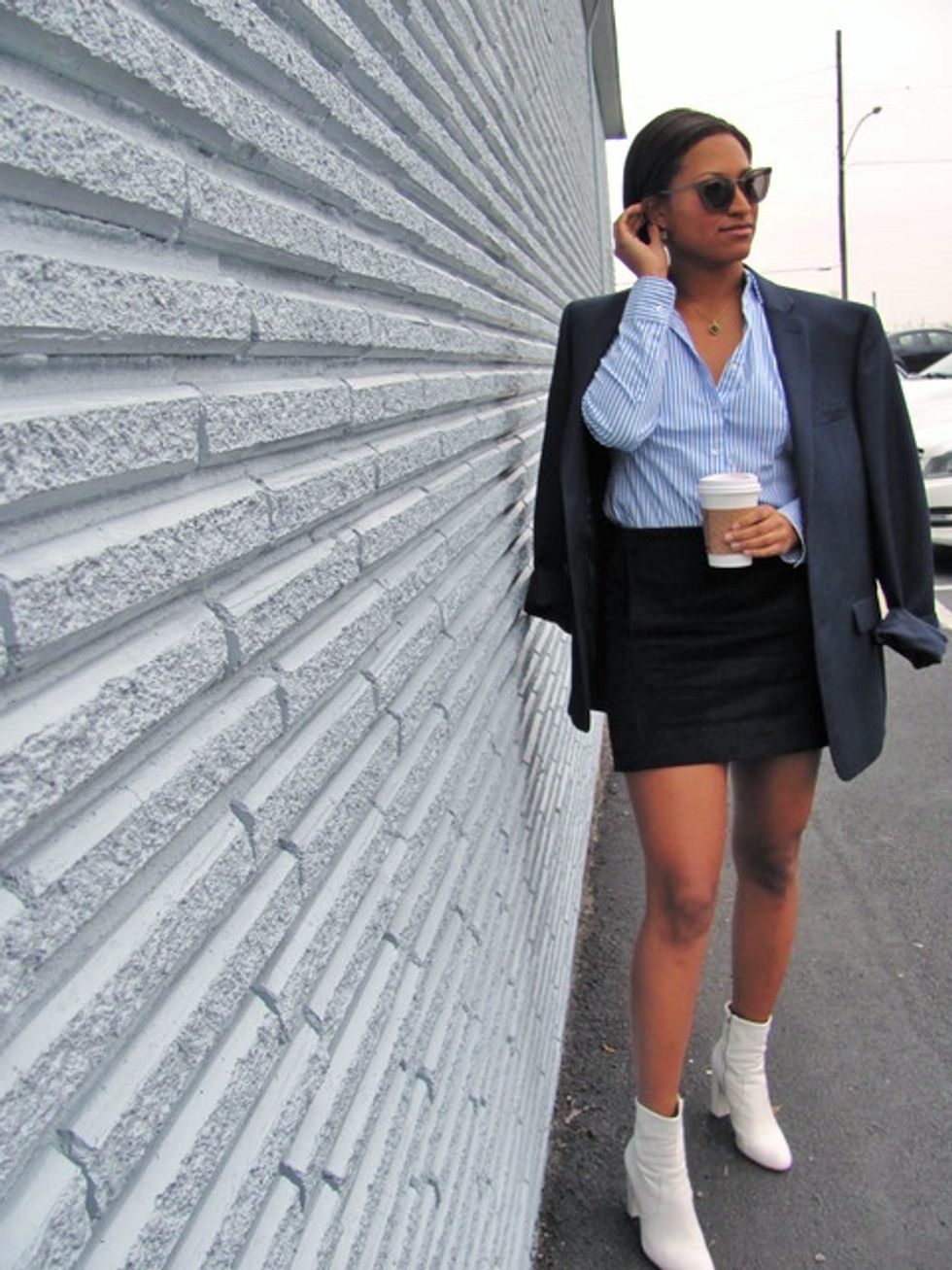 Christmas might be over but we got one last winter miracle here in Texas: we just received our second snow day of the season! The cold weather had me bring out all of the twinkling lights and Christmas movies that I had already tucked away for the year. While it was nice getting cozy by the fire with good books and a few movies, I also got a bit stir crazy.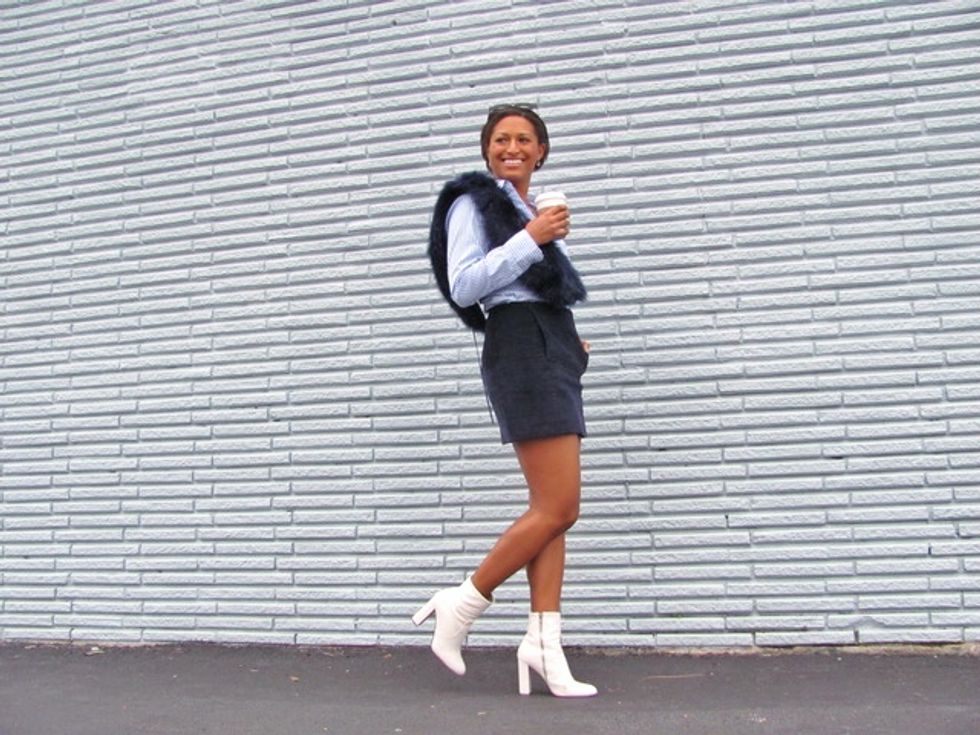 I am most definitely the type of girl that can get cabin fever after a few short hours at home. So to fill my time, I started to play dress-up in my closet and dreamed up this little number.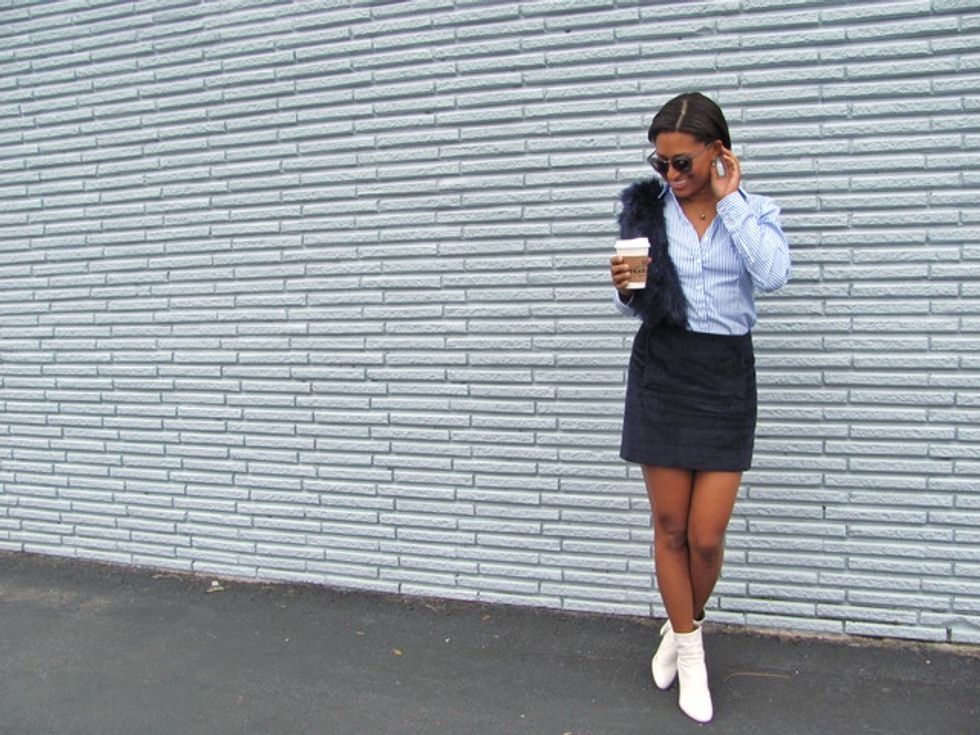 The second the roads thawed enough to drive safely, I was out of the house and off to the coffee shop for a latte and a dose of this crisp winter air.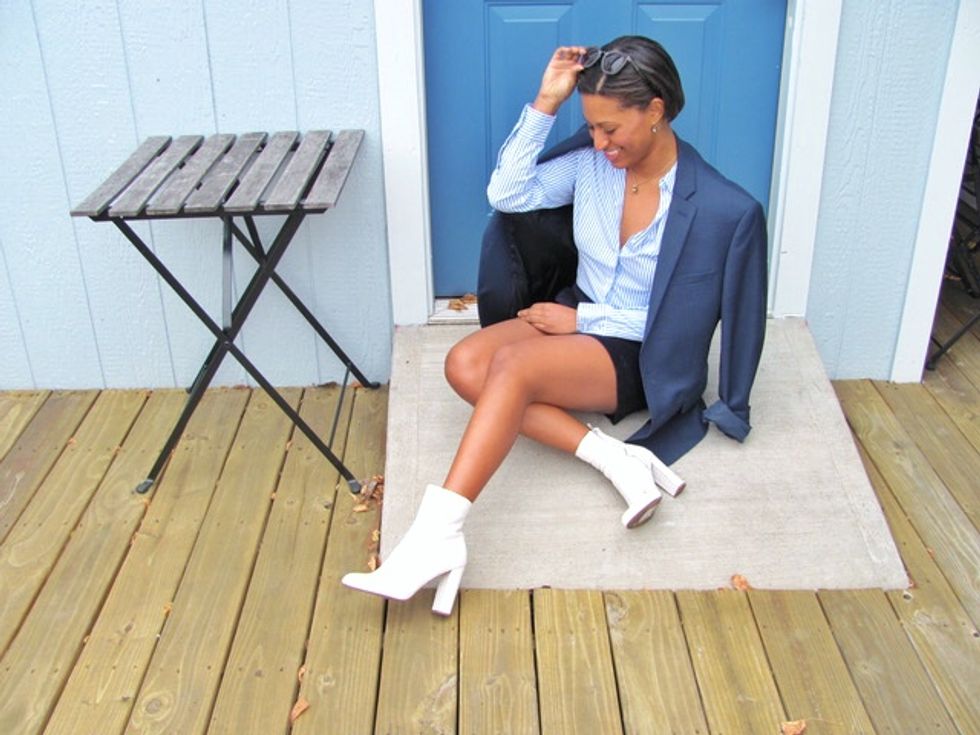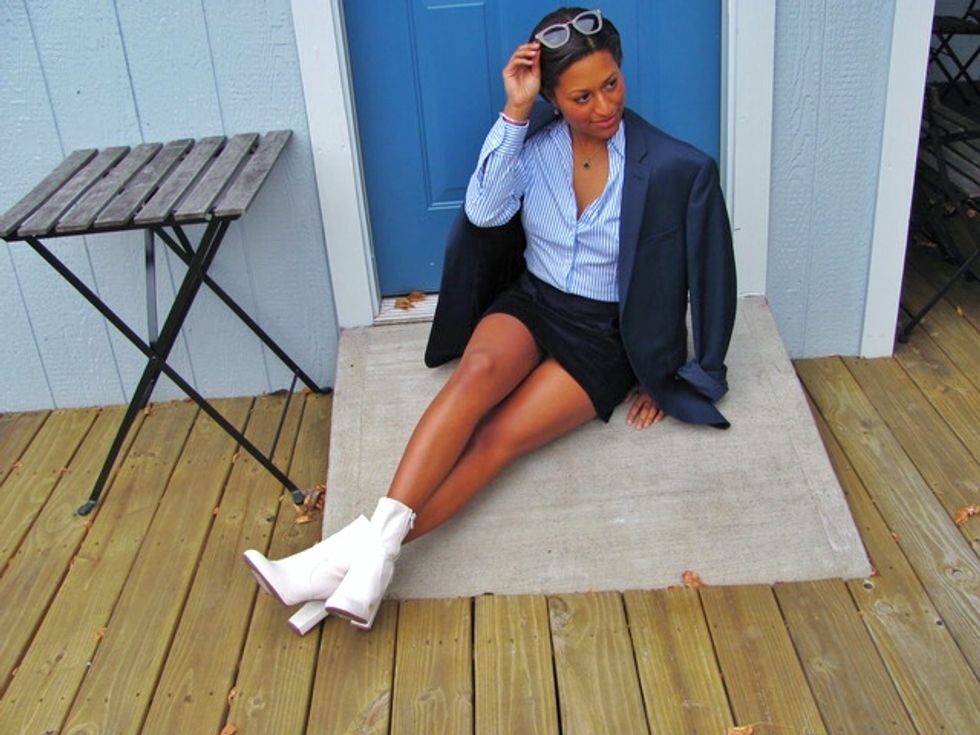 Shirt: Express {Similar} // Skirt: Cos // Blazer: Calvin Klein // Boots: Steve Madden
Vivre dans le luxe,
Jordin