Love her, hate her, or envy her—Rihanna probably doesn't care either way, but you can't deny that she's an icon for this generation. From her fashion, music, music videos, well she does it all. BUT, there's one thing that I think makes Rihanna, well, Rihanna—her attitude. You see, almost everyone should know by now that Rihanna has an attitude that can make you fear for the life of whomever she's dissing or make you burst out into a fit of laughter. Most of these moments can be caught in interviews and also on her social media accounts. If this is your first time ever witnessing any of Riri's queen moments, then you've come to the right place. If you've seen her sass in action before, then welcome back, but either way I think we should all sit back and enjoy the pure awesomeness that is Rihanna on social media and bask in her best moments.
1. Rihanna Vs. Ciara
In 2011, Rihanna and Ciara had a bit of a run in after Ciara chronicled how Riri wasn't the nicest gal to her at a get together. Well, after Ciara made those comments, Rihanna took to Twitter and bit back...hard.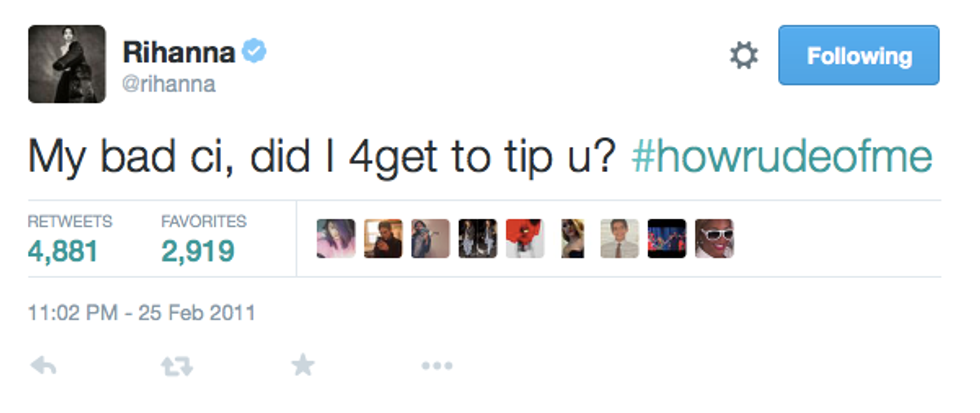 You didn't think that was it, did you? Nope. Homegirl came out with a vengeance.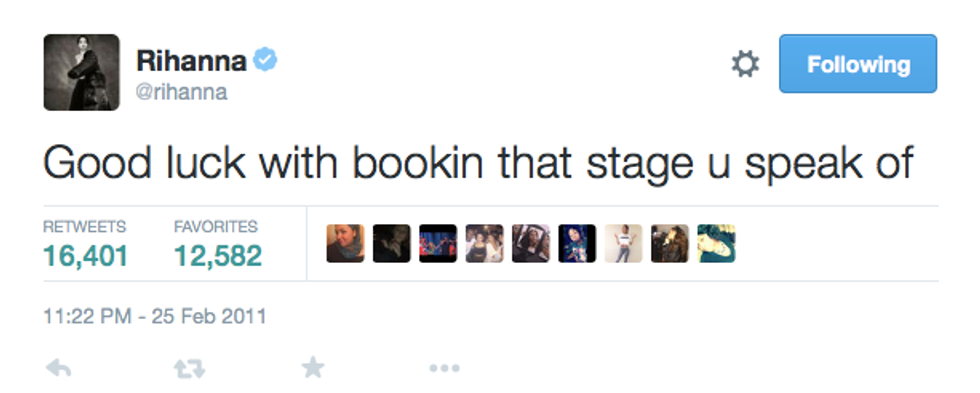 Now this is where it got juicy. See, Ciara wasn't going to have any of the shade that was being thrown at her, so she decided to buck up.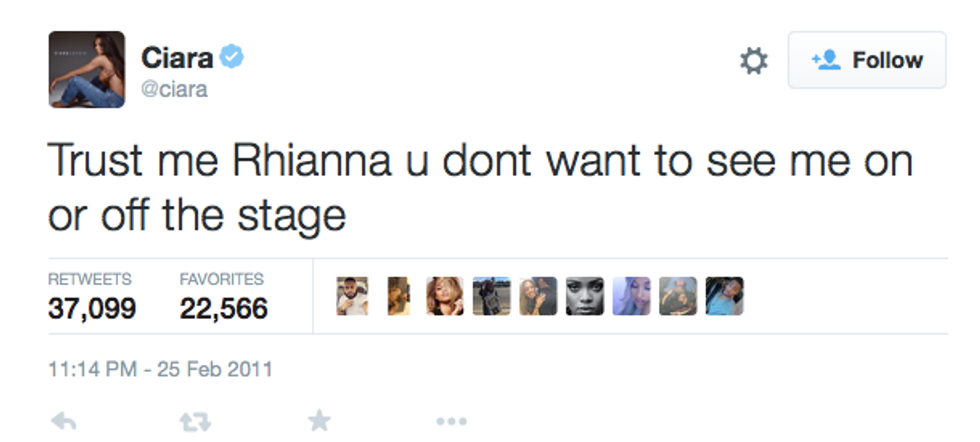 Now, after this Riri came back with the infamous, "U gangsta huh? When she indirected Haaa." Despite all of this mess, the two squashed the beef...but that didn't mean it didn't ensure for a pretty intense hilarious series of tweets.
2. When she indirected TLC after their interview that might've been taken out of context...Picture and all.
When there's no changing the fact that I'm me, and they're well...they're them.
pic.twitter.com/RCF4TqxN69
— Rihanna (@rihanna)
June 6, 2014
Okay, so TLC's comments in their interview might have been taken out of context, but if this doesn't prove to you that Riri will drag you, then I don't know what else will.
3. Semi shade?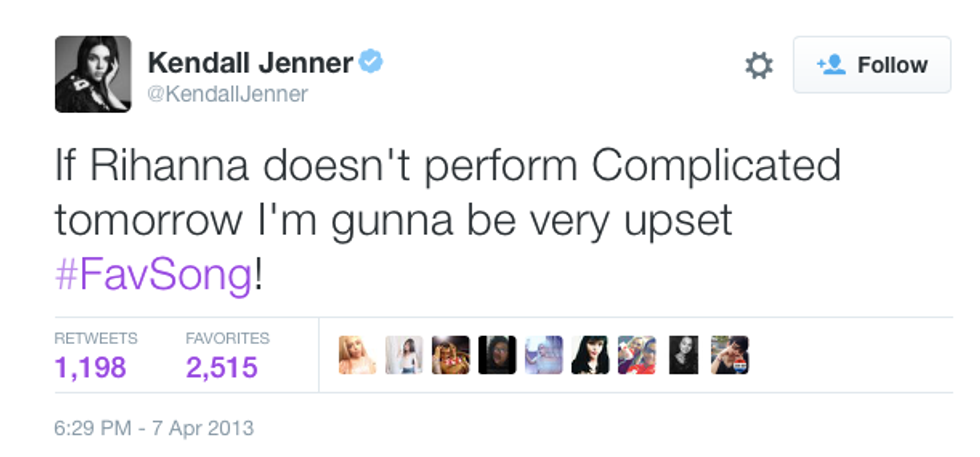 When Kendall Jenner tweeted a couple of years ago how upset she'd be if Rihanna didn't sing her song "Complicated," a fan posted a screenshot of Kendall's Tweet on Instagram.
Rihanna's reply, you ask? Well.

Laughing, as we speak.
4. This.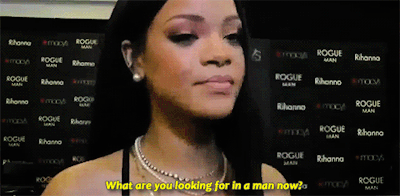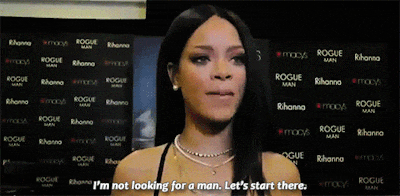 Okay, okay. I know this doesn't have anything to do with her social media record but, despite all of her sass, her response is about the best darn thing ever. #obligatory
Now, these were only a few of the non-vulgar tweets that I could find. Despite her sass-filled-tweets-bordering-rude, I believe that Rihanna's carefree attitude is something all of us should have a little of. I must admit, I used to not be a fan of her brash attitude until I got older...old enough where there would be times where I simply didn't care whenever someone shaded me. That's when I could come to appreciate Rihanna.
To be honest, don't we all kind of wish we could be a Rihanna when it came to responding to the haters in our lives? As sassy as she may seem, she's just as generous, talented, and completely independent. Although, that might be looked down upon as being mean...well, she's just being Riri. Love it or hate it, you can't help but respect it and to me, there's something admirable about a celebrity who is 100% confident in herself and doesn't care what someone has to say, or what they don't say.
Like her? Cool. Hate her? Cool. Indifferent? Still cool, because either way...Rihanna probably doesn't care.
Keep on being the self-proclaimed bad gal that you are, Riri. I'm sure there will be more sass filled tweets, insta posts and replies to come.