This past weekend, I attended a famous festival in Bra, Italy called The Slow Cheese Festival. Let me start by saying that if I were traveling outside of school, I would have never even gave this small town a second glance let alone attend what happens to be its biggest annual event. However, Now that I have learned more about the slow food movement and its roots, I have a very strong opinion on the subject.
The Slow Cheese event is just one of many events that the Slow Food organization puts on around Europe. To sum up their goal from what I have learned, the aim of Slow Food is to defend the idea that food should be Good; in terms of quality of health and taste. Clean; for the environment and not harmful to human health. And Fair; good pay for those involved in its creation and not over priced for consumers. Now, I want to talk about my cheesy experience in Bra.
Upon arriving to Bra, AKA the headquarters of Slow Cheese and home of the Slow Food founded University of Gastronomic Sciences, I was surprisingly pleased with how charming this town was. Because it is comparatively smaller than Florence, where I have spent most of my time in Italy, I didn't have much expectations for the turn-out of this event. But wow, was I wrong. The streets were alive with food and drink enthusiasts, elevating my experience pleasantly. The whole weekend was acquainted with a lovely chill in the air that provided an easy going and comfortable mood in everyone who attended.
All of the shops seemed to have been waiting for this flow of visitors to arrive as their doors sat open and welcoming despite the cooler temperatures. I spent time in a few of these local shops, but the real treasure was found under the groupings of white tents that were spread throughout the town. It could be compared to a food lovers Disney World due to the sections labeled things such as "Piazza Del Gelato"and "Natural Charcuterie". And best of all, the area that held all of the cheese and honey stands with ample amounts of samples to fill you as much as a whole meal would.
The best part about the food, is that I knew all of it is locally sourced and ethical for me to consume. There are rules of this event that do not allow "fast food", or food that has negative effects on the environment, going against the idea of eating seasonally and sustainably.
Now on to the food! The cheese area had every type imaginable; hard, soft, molded on the outside, gourd shaped, and wrapped leaves and things. I was apprehensive to try some of it, especially due to the fact that I have never been one to eat cheese on its own... plus all of these odd looking adornments. But because of my inexperience, I was allowed to dive into the cheese culture head first, without any preconceptions. I was very fascinated by the cheese I saw artistically wrapped in olive leaves, hay, and dried grapes, and how it gave each bite an aftertaste based off what it was coated in.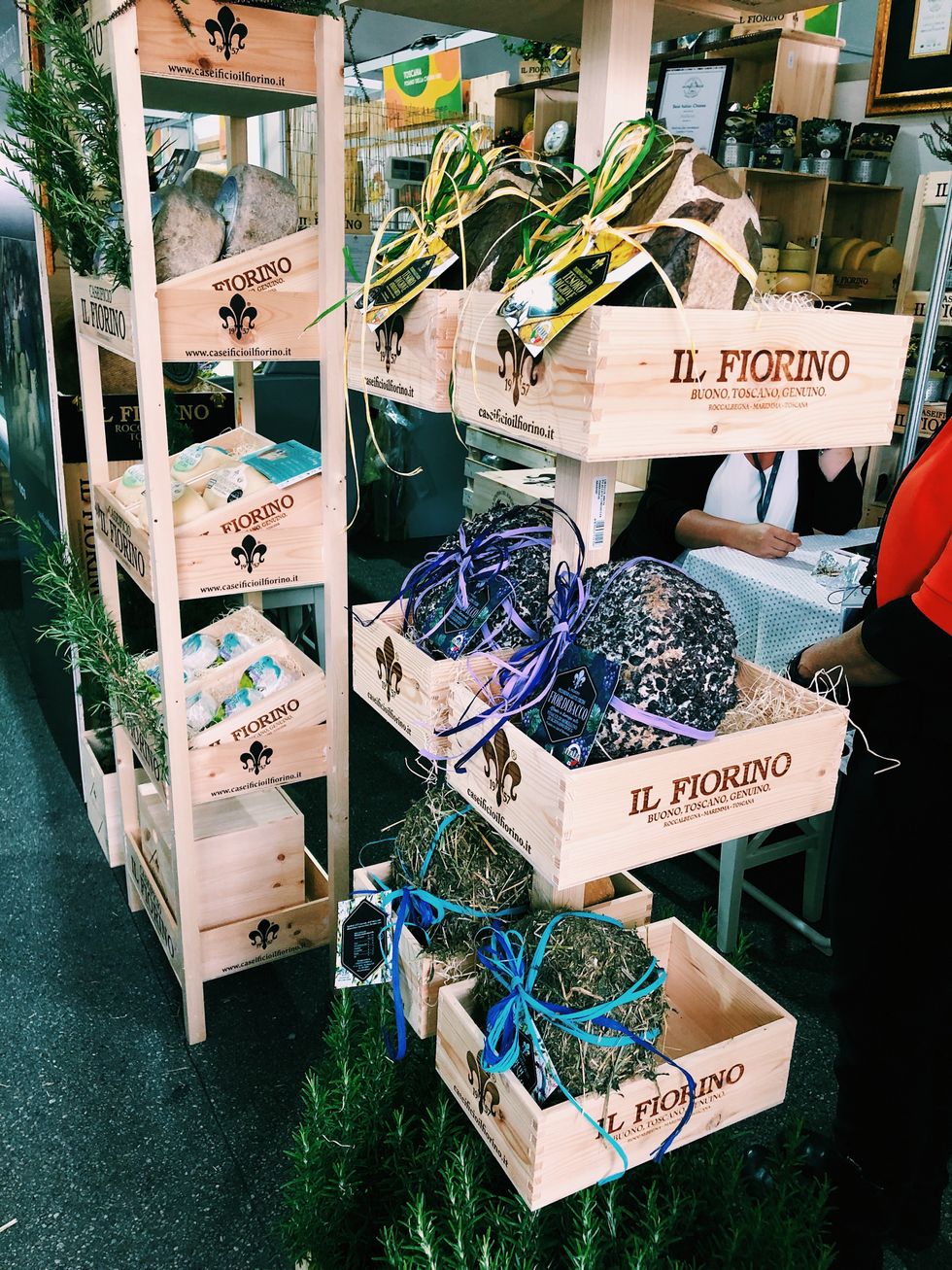 I also quite enjoyed the combining of cheese and honey from slow honey producers. They told us exactly what kind of their natural honey was best combined with each cheese sample that we held delicately on our toothpicks. There was spicy ginger honey, chocolate-hazelnut honey, fresh honey, and aged honey. All of it made from chemically untouched bee's from the Alps and consequently much better than the store bought kind.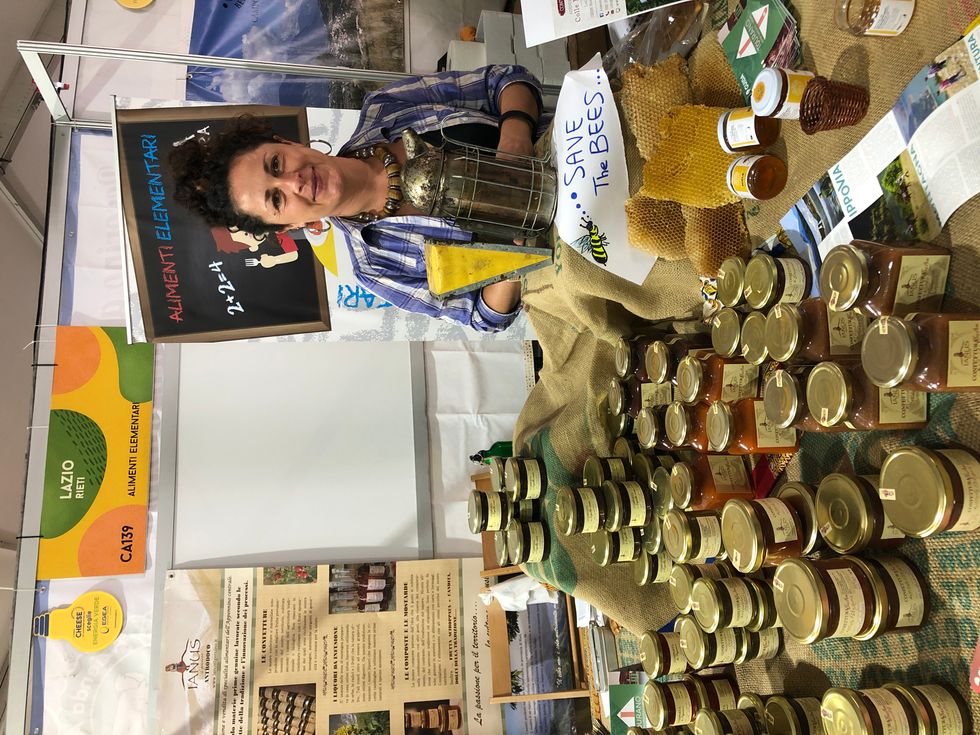 At the gelato stands there was sweet cheese flavored gelato. At others there was pizza with local cheese topping. But my favorite food item that I tasted was this colossal cannoli, stuffed with the classic ricotta cheese based filling and dotted with chocolate shavings on each end. I grabbed this last minute as our group was rushing back to the bus in the rain. Best decision i've ever made. It was served to me with the filling still fresh as could be, despite the possibility that it was made some time ago. I am usually a gelato fan, so i'm not sure what possessed me to chose this instead, but after trying my first bite, I felt as though I would have risked serious stomach issues to have eaten five more.
In conclusion, I will definitely be doing much more research on the Slow Food movement as the food tastes ten times better, and would do great things for our chemical filled meals and ever declining environment. I hope I can bring back some of my knowledge on this subject to the U.S. and that slow food becomes a common everywhere.