It's that time of year again. Final exams are just around the corner (already here, for some of us) and we are stressed, overworked, undernourished, and sleep-deprived to the max. For some, a twenty minute nap provides a good study break; others prefer a fast-food run to lift their spirits. For many us anime fans, however, the idea of the perfect study break during a stressful day is a twenty minute anime episode (or two, or - let's face it - ten) to give our brains some chill.
For when you wish to gear your thoughts on a different way from the topic of your current paper or subject of study, check out some recommendations for anime that will make you think, part 1 and part 2. Nonetheless, if you actually do want to give your brain some chill and not think, here are some wonderful slice-of-life anime toward which you can look away from your final projects for a good chuckle. Have suggestions? Leave your thoughts in the comments below!
Bear Priestess: Girl Meets Bear [ くまみこ - Kuma Miko ]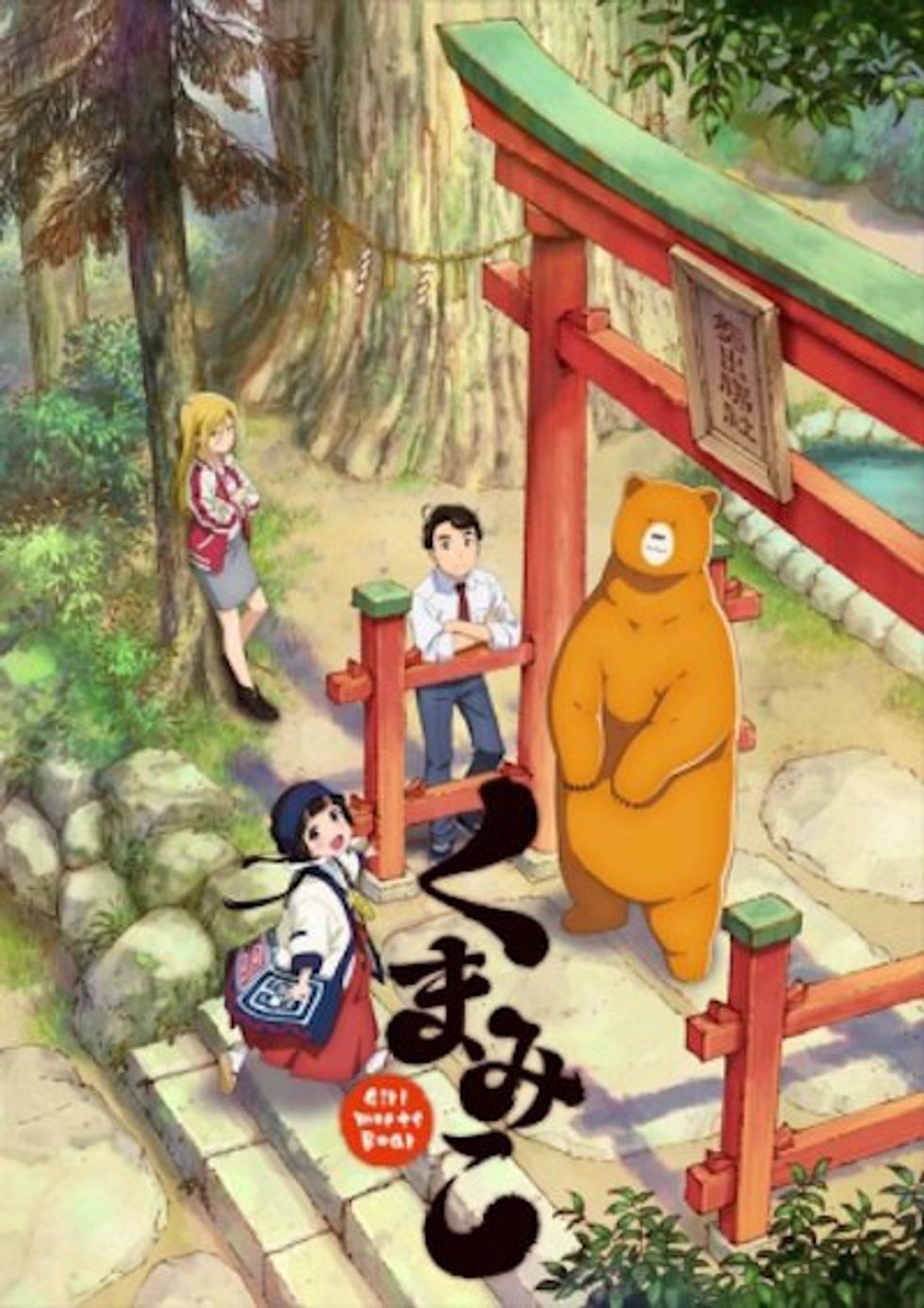 Anime release year: 2016
Plot: The story follows Machi, a middle school student who is also serves as the shrine maiden in a Shinto shrine within a certain mountain in Japan's northern Tōhoku region, and Machi's guardian, a talking bear named Natsu. One day. Machi declares that she wants to go to high school in the city. What will Natsu do?
Chronicles of the Going Home Club [ 帰宅部活動記録 - Kitakubu Katsudō Kiroku ]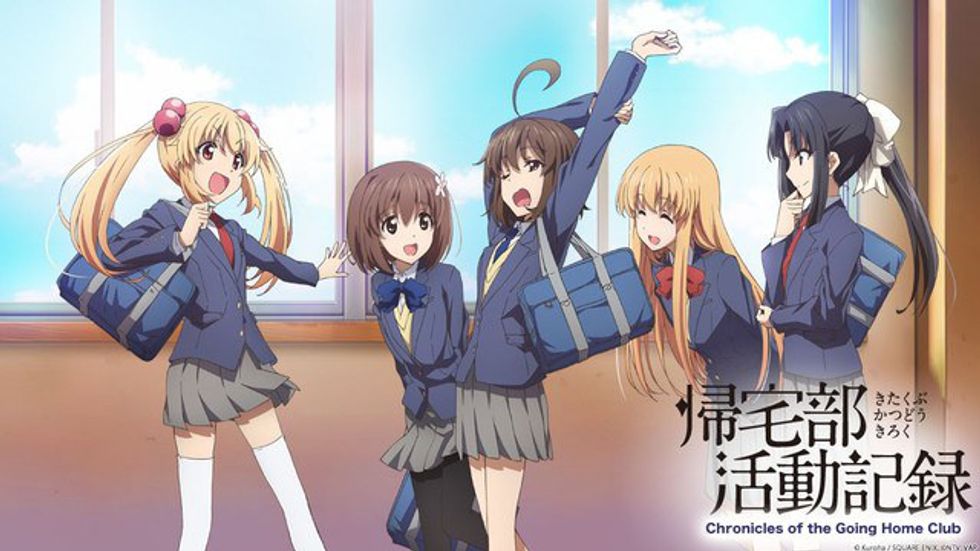 Anime release year: 2013

Plot: The story follows the members of the "Going Home Club," who are dedicated to having as much fun as possible after classes instead of joining the regular after-school clubs, while constantly breaking (making fun of, bashing, and sweeping the floor with) the fourth wall.
Watch it here.
Cute High Earth Defense Club LOVE! [ 美男高校地球防衛部Love! Binan Kōkō Chikyū Bōei-bu LOVE! ]
Plot: This "magical-boy" anime centers on five students who formed the "Earth Defense Club" as an excuse to get away from doing regular after-school club activities. Little did they know that one day, with the appearance of a mysterious pink wombat, their fake Earth Defense Club would turn into the real thing!
Watch it here.
Flying Witch [ ふらいんぐうぃっち ]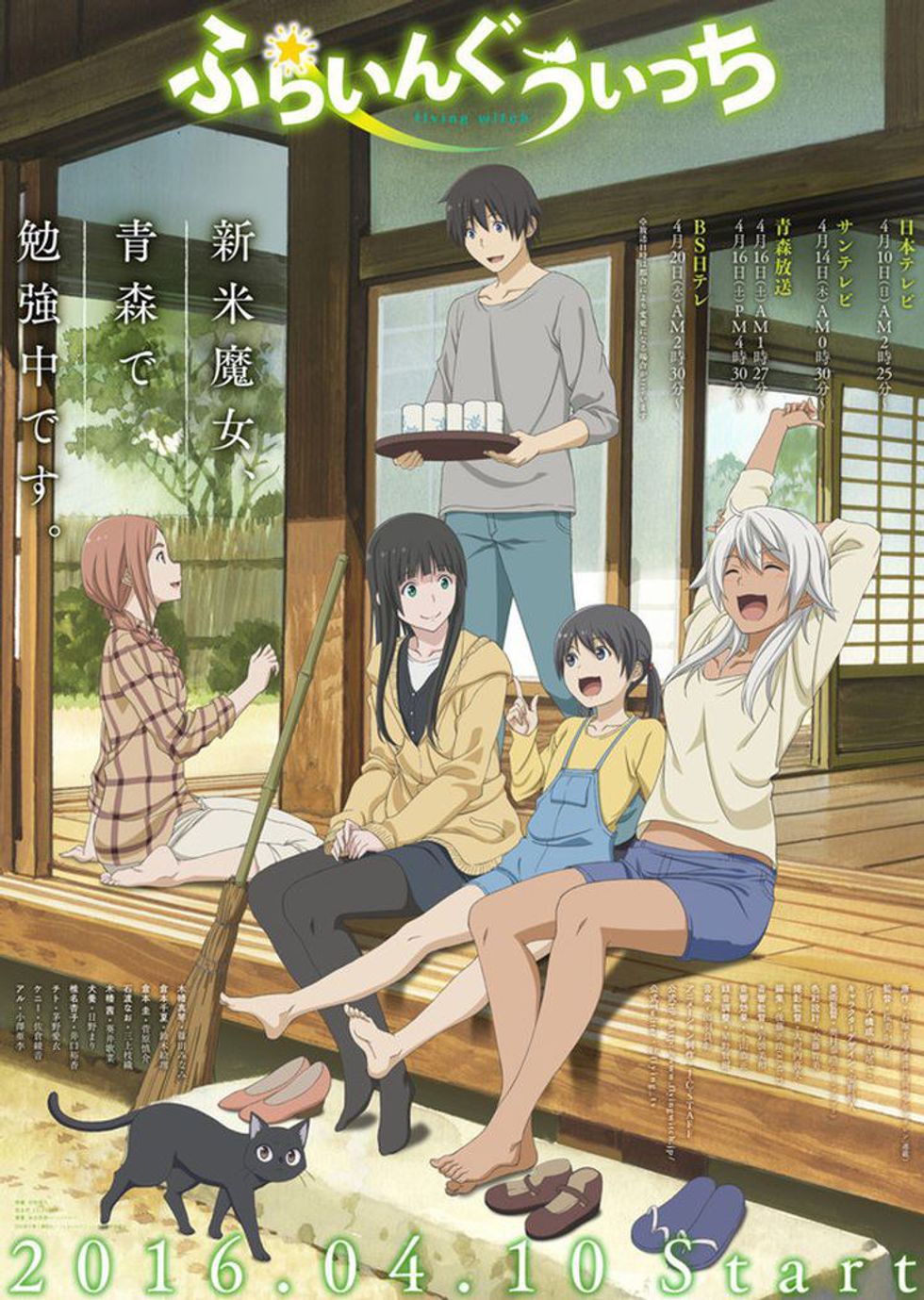 Anime release year: 2016

Plot: Makoto, a young witch from Yokohama, moves to Aomori with her cousins, aunt, and uncle to complete her training in magic. Through a series of awkwardly funny moments and mishaps, Makoto slowly learns to balance her daily life and interaction with regular humans while learning to become a good witch.
Watch it here.

Haven't You Heard? I'm Sakamoto [ 坂本ですが? - Sakamoto Desu Ga? ]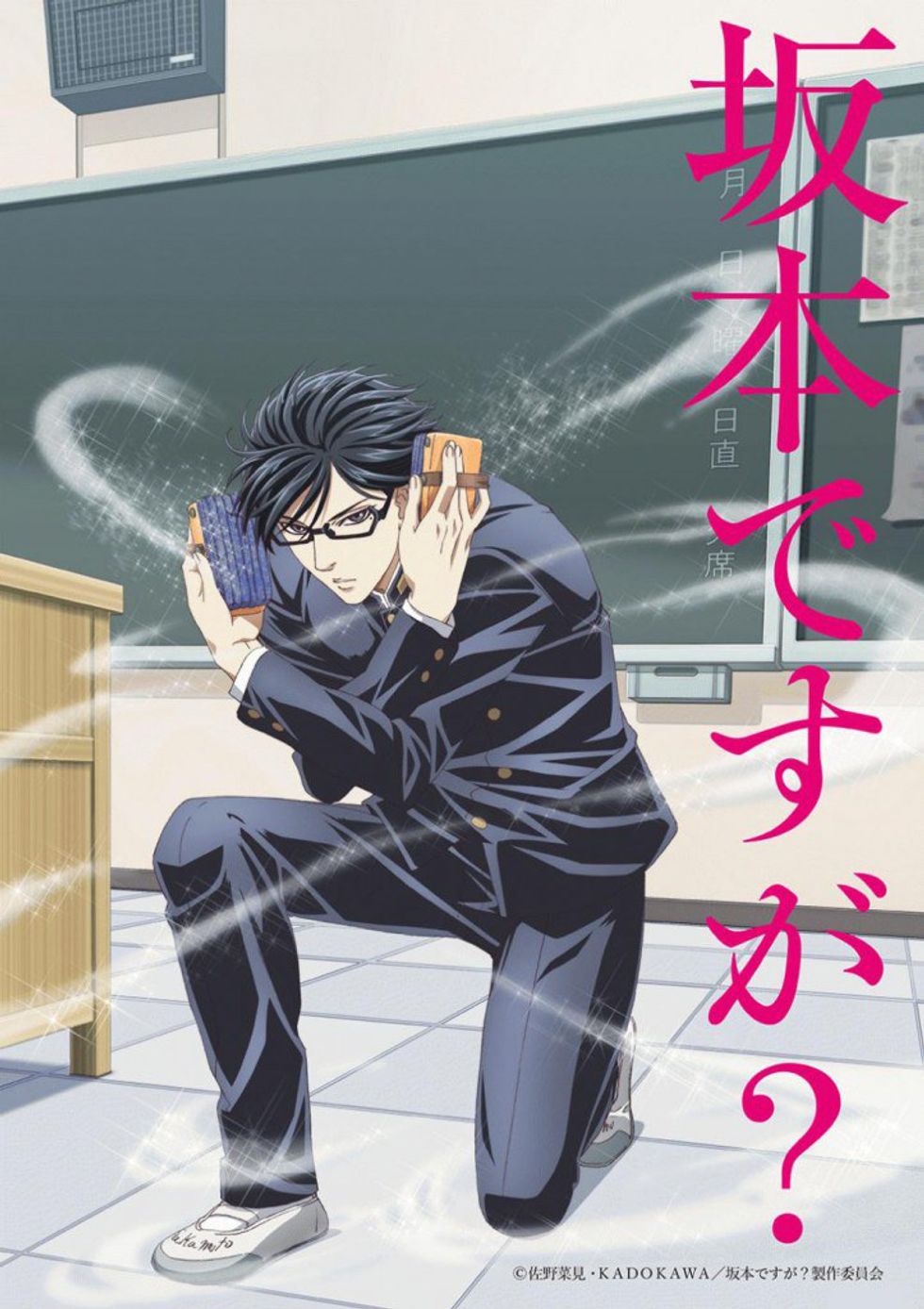 Anime release year: 2016

Plot: Sakamoto is flawless. Admired by the girls and envied by the boys, Sakamoto is able to get out of any situation, no matter how awkward or dangerous, while still being absolutely fabulous.
Watch it here.

Lucky Star [ らき☆すた ]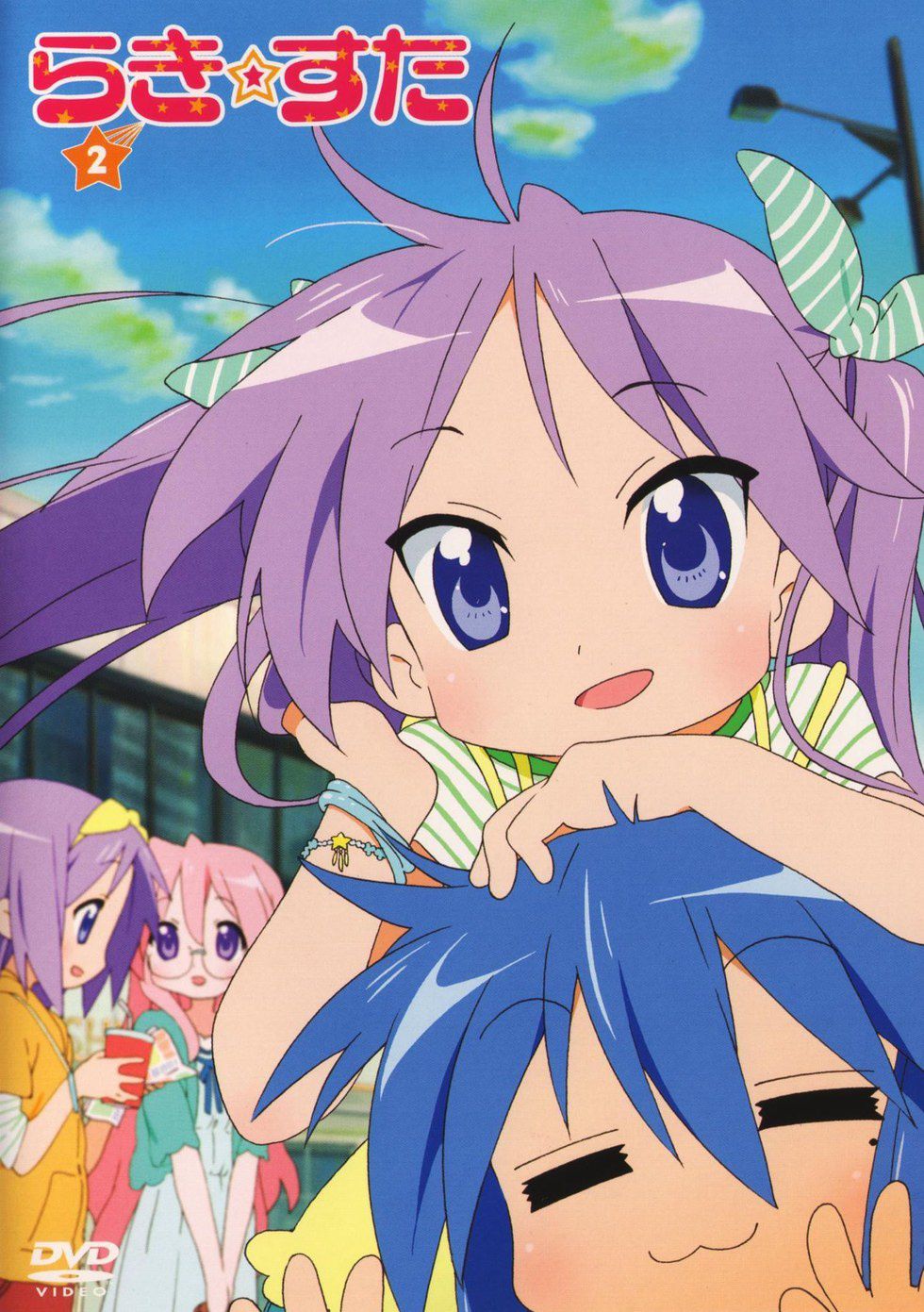 Anime release year: 2007

Plot: Konata Izumi is a smart and athletic girl who constantly blows off her schoolwork until the very last minute in favor of playing videogames, watching anime, and reading manga. Kagami Hiiragi is a capable and hard-working student, unlike her ditzy twin sister Tsukasa. Miyuki Takara is the wealthy, smart, and airheaded top-student. Although an unlikely combination, these four best friends have plenty of fun times during their high school days.
My Ordinary Life [ 日常 - Nichijō ]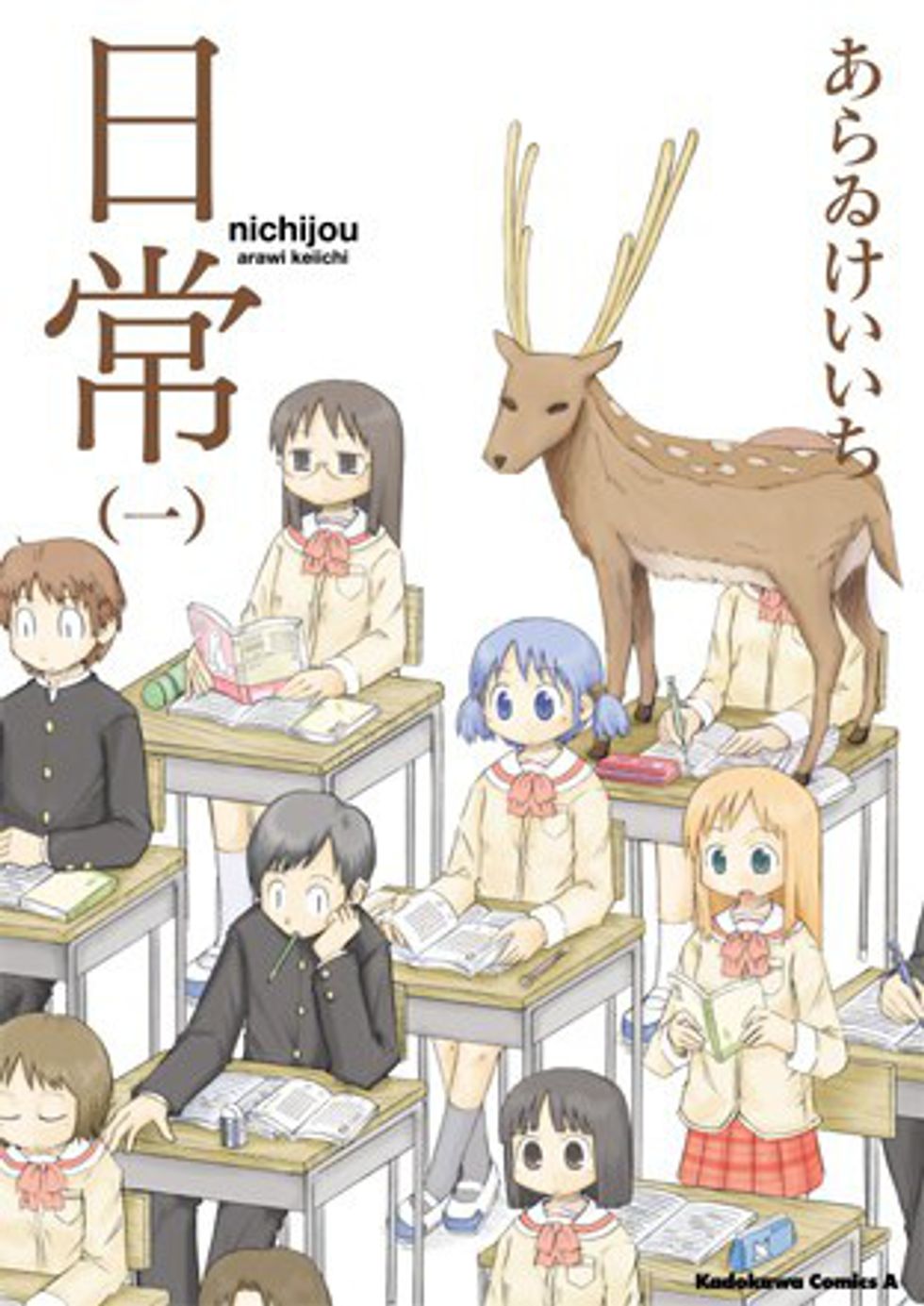 Anime release year: 2011

Plot: There are many kinds of people in the town of Tokisadame, for instance, energetic Yūko Aioi, the bright and cheerful Mio Naganohara, the quiet and expressionless Mai Minakami, the worrywart robot Nano Shinonome and her eight-year-old creator the Professor, and a talking cat named Sakamoto. Random outlandish situations are common in Tokisadame's otherwise monotone days.
Servant x Service [ サーバント×サービス ]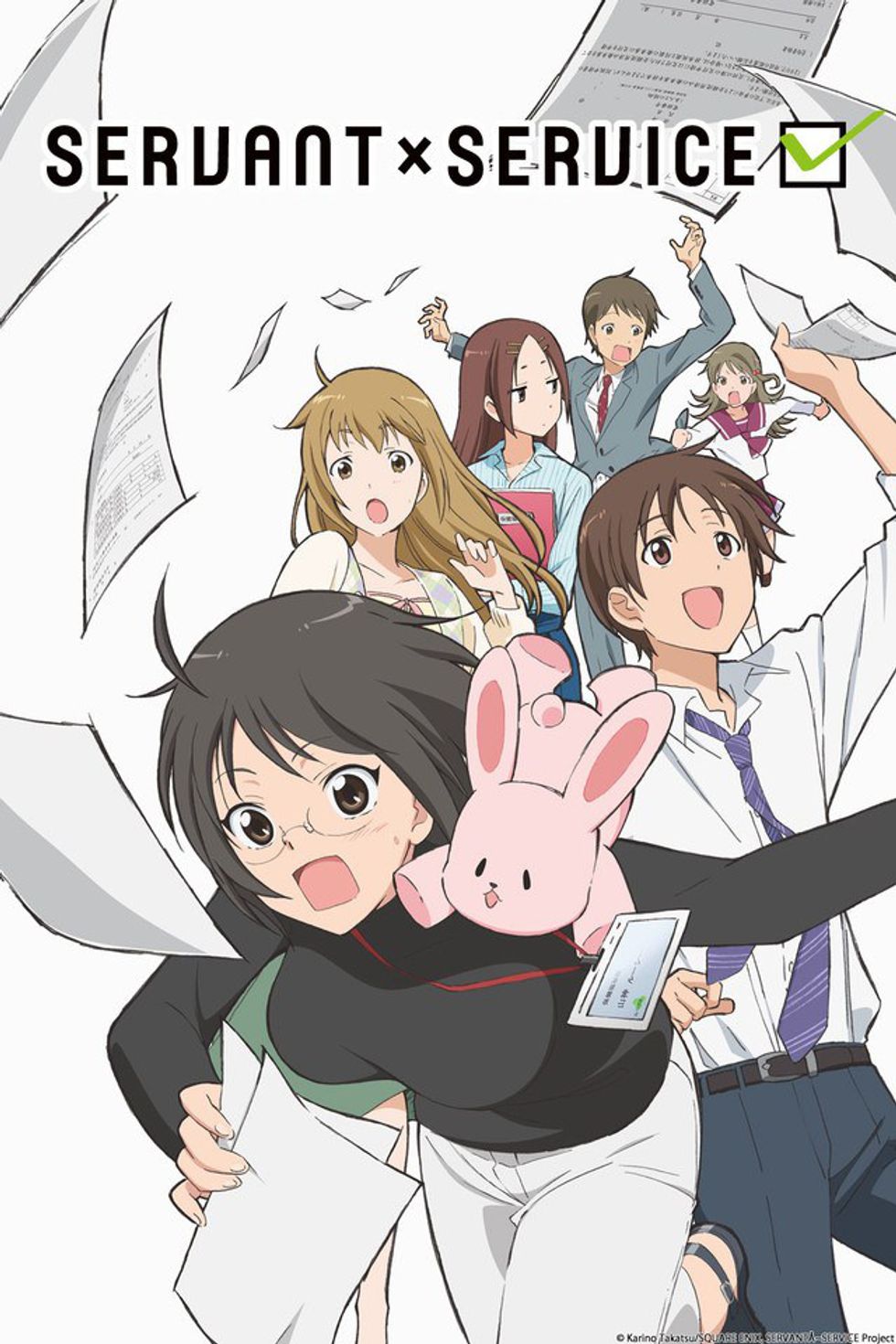 Anime release year: 2013

Plot: Lucy's parents had an exceptionally hard time deciding what to name their daughter. One day, they finally decided to simply give her all of the names they thought sounded cute, ending up with a "name" that is over twenty names long. Now an adult, Lucy goes into the civil service industry in order to find the lazy civil servant who approved her ridiculously long name. However, Lucy soon discovers she is in over her head in more ways than one.
Watch it here.
Tanaka is Always Listless [ 田中くんはいつもけだるげ - Tanaka Kun wa Itsumo Kedaruge ]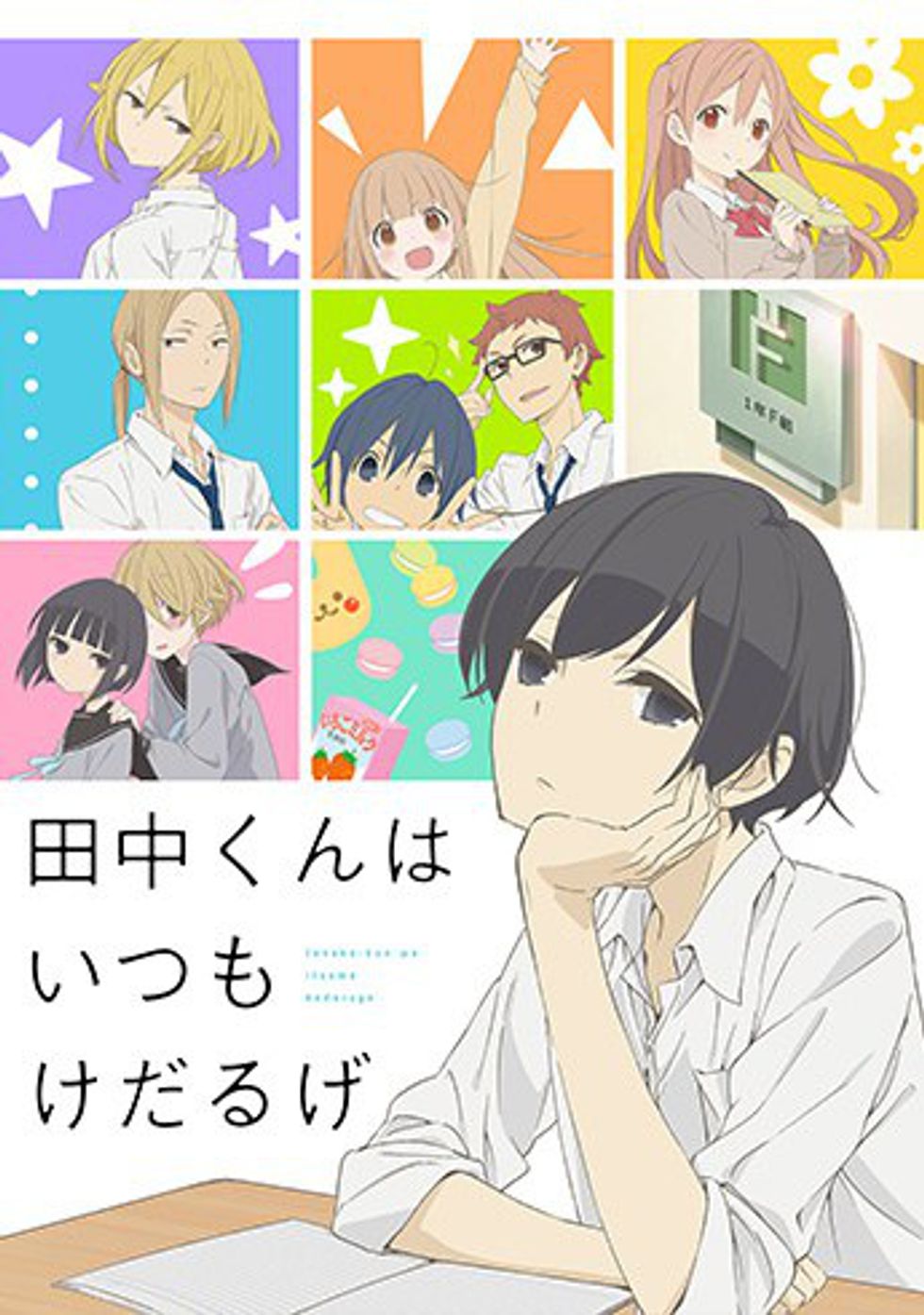 Anime release year: 2016

Plot: A certain boy by the last name of Tanaka does not like to expend energy, and thus spends his days doing as little as possible. His classmates are not sure whether they should worry about or admire him.
Watch it here.

The Daily Lives of High School Boys [ 男子高校生の日常 - Danshi Kōkōsei no Nichijō ]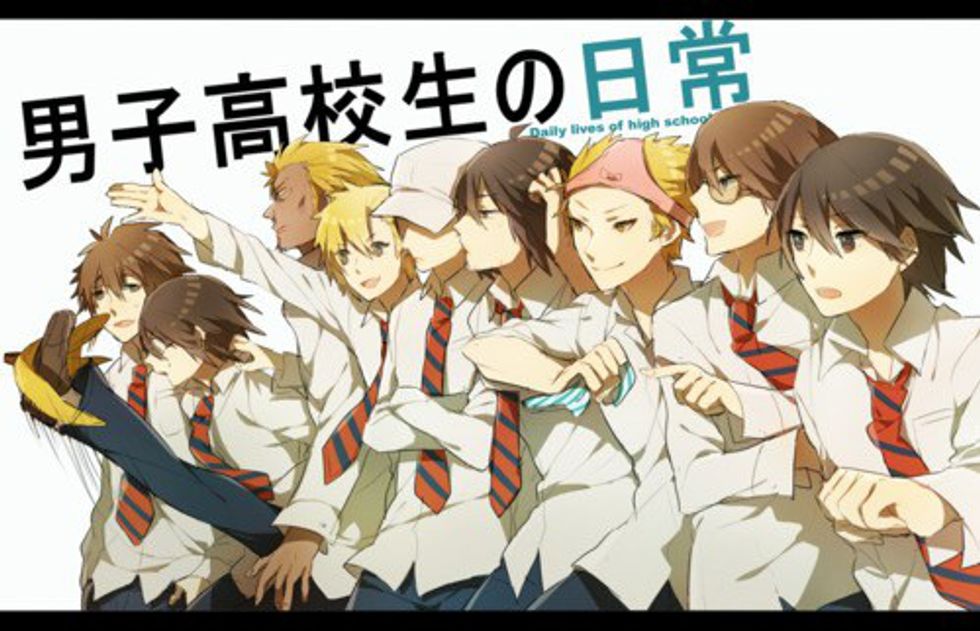 Anime release year: 2012

Plot: There is never a dull moment in the lives of the students of Sanada North Boys' High School... there is also never a moment that is not awkward.
Watch it here.

The Kawai Complex Guide to Manors and Hostel Behavior [ 僕らはみんな河合荘 - Bokura wa Minna Kawai-sō ]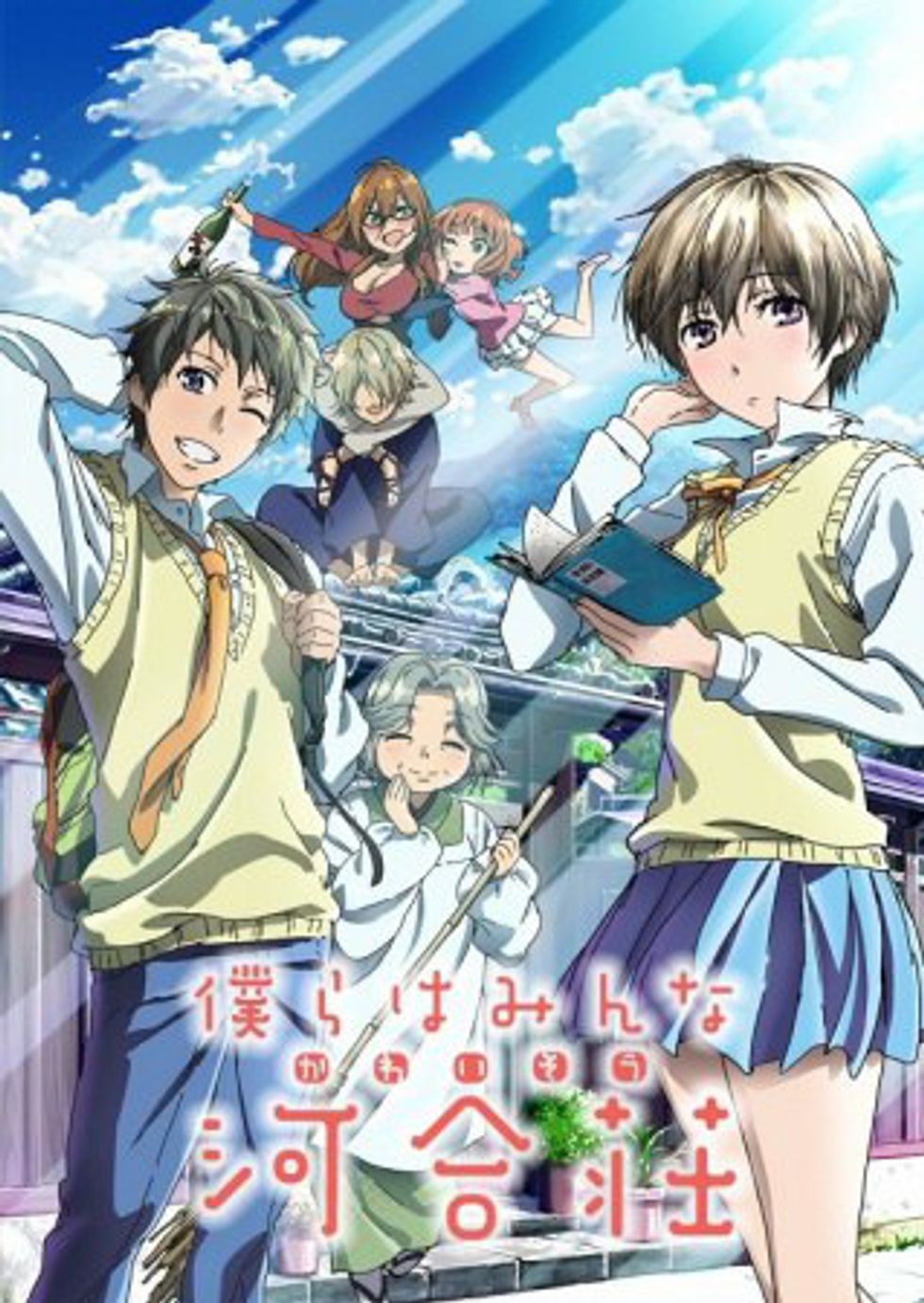 Anime release year: 2014
Plot: High school freshman Kazunari Usa finally gets to live alone after his parents were relocated due to their jobs. He moves into the Kawai boarding house, where he discovers his admired upperclassman Ritsu Kawai to be residing. However, the Complex houses a number of other, very eccentric residents, providing Kazunari with a daily life that is colorful in more ways than one.
Watch it here.

The Miyakawa Family's Hunger [ 宮河家(みやかわけ)の空腹(くうふく)- Miyakawake no Kūfuku]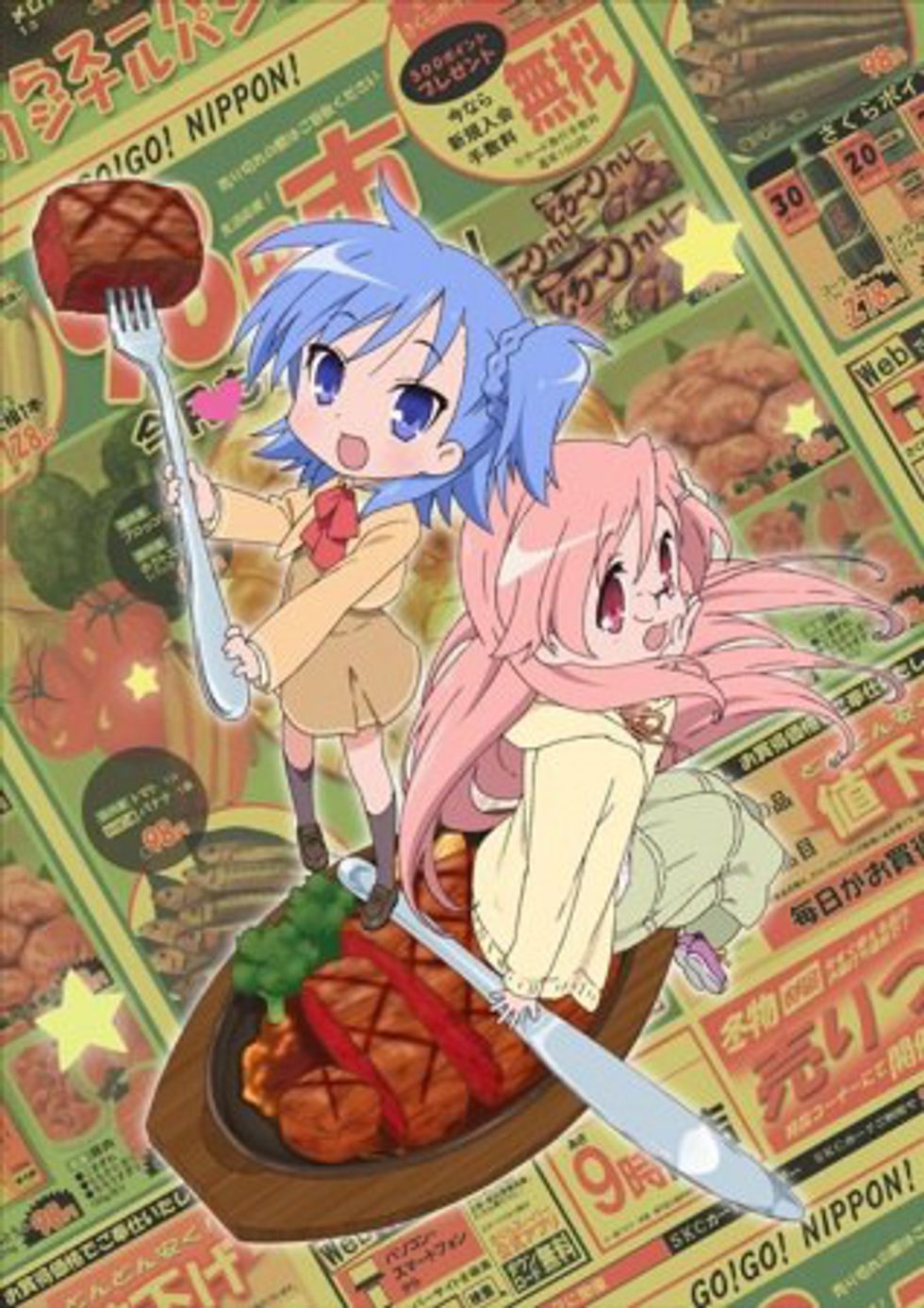 Anime release year: 2013

Plot: A darkly funny spin-off of Lucky Star, the story centers on the life of the Miyakawa sisters, who suffer constant financial hardship due to the older one's bad spending habits.