Slam poetry is food for the soul, an internal monologue spilled out onto paper and through the voice of a poet. Below are fifteen of my absolute favorite slam poems that you MUST listen to when seeking inspiration or emotional sanctuary.
Read to the bottom to find a list of helpful resources to find and listen to more slam poetry!
1. Rape Joke by Belissa Escobedo and Rhiannon McGavin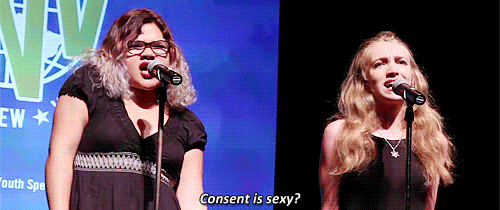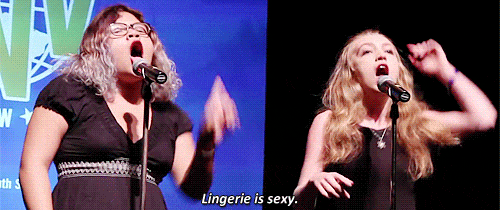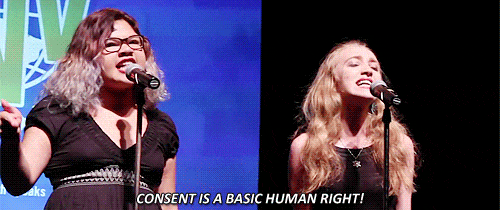 2. Today Means Amen by Sierra DeMulder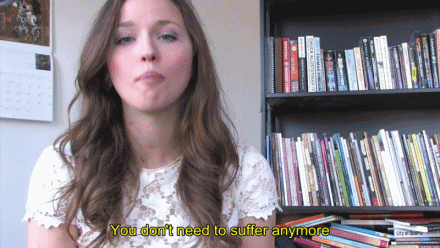 3. The Nutritionist by Andrea Gibson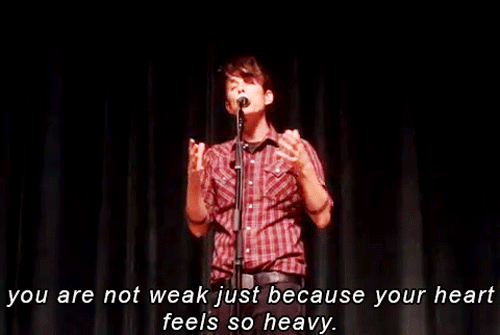 4. Explaining My Depression to My Mother by Sabrina Benaim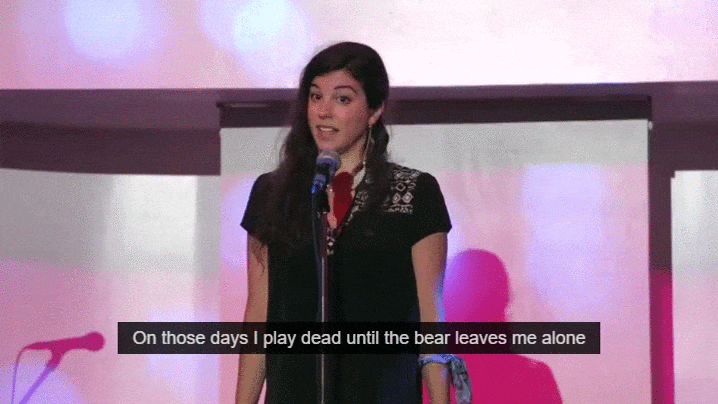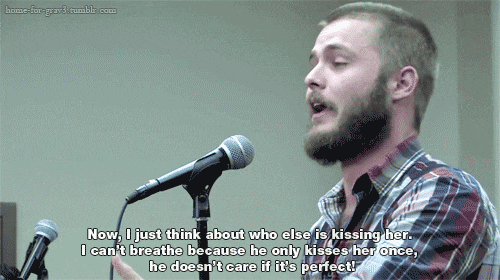 6. People You May Know by Kevin Kantor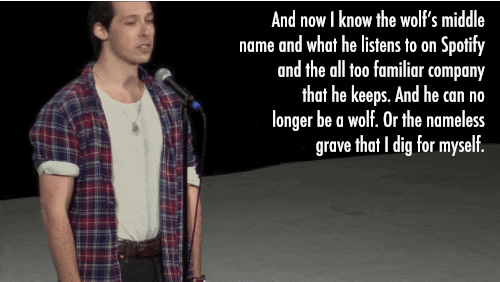 7. Anxiety: A Ghost Story by Brenna Twohy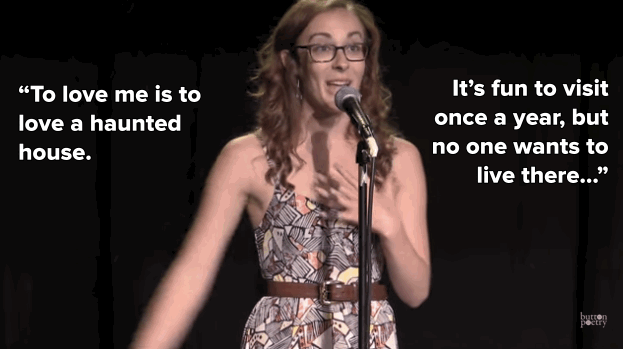 8. Dear Straight People by Denice Frohman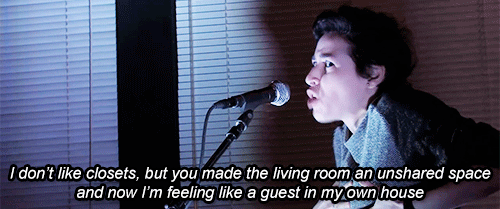 9. Remember How We Forgot by Shane Koyczan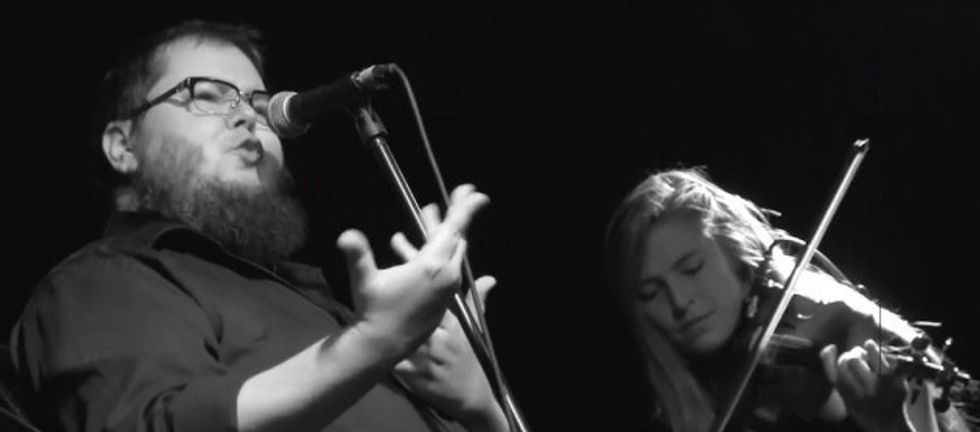 10. How to Succeed in Heartbreak by Victoria Morgan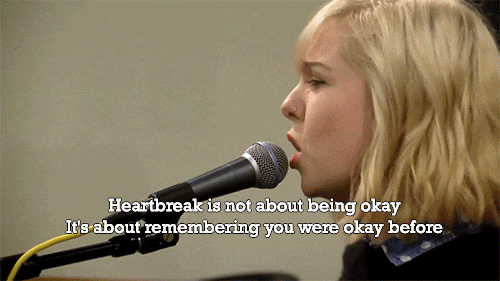 11. A Letter to the Girl I Used to Be by Ethan Smith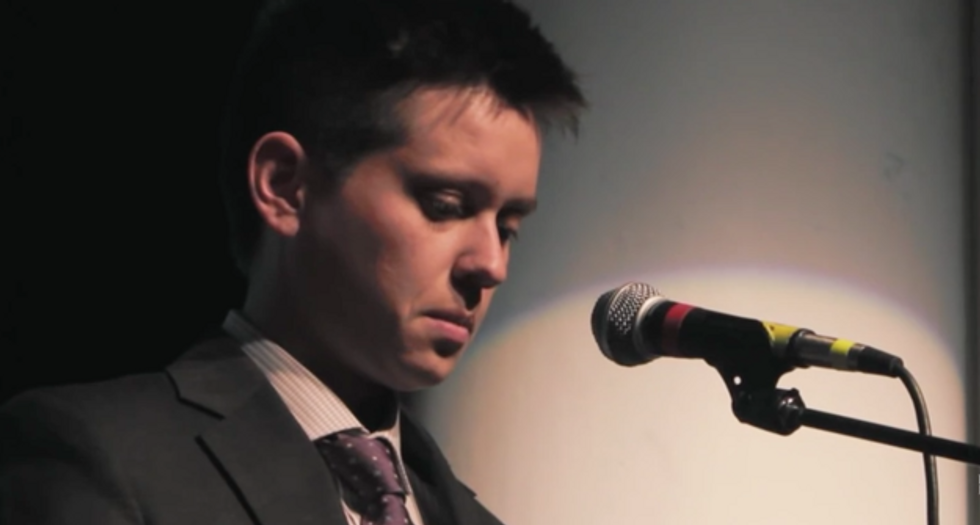 12. The Unrequited Love Poem by Sierra DeMulder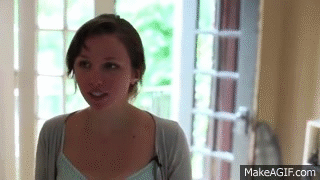 13. The Future by Neil Hilborn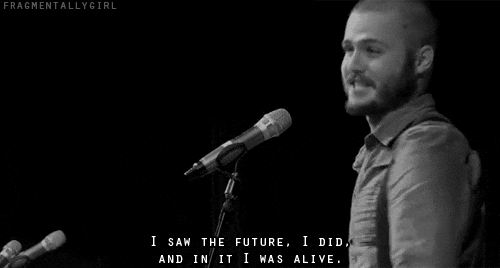 14. Laugh With God by Madi Mae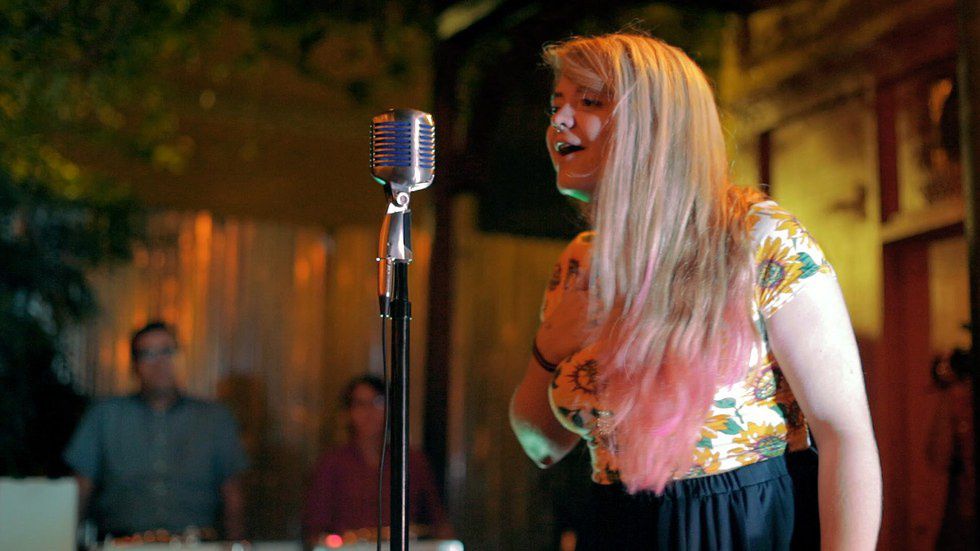 15. Hi, I'm a Slut by Savannah Brown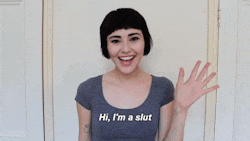 -----------------------
Looking for more slam poetry?
Youtube: Button Poetry, SpeakEasyNYC, Write About Now, Urban Word LA, Youth Speaks, Young Arts, Sacrificial Poets, The Poet Puff Girls, Get Lit- Words Ignite, TheGeekyBlonde, The Youth Movement, Philly Youth Poetry Movement
Spotify: Spotify has awesome Slam Poetry playlists featuring a variety of different artists!
Tumblr: Tumblr has loads of slam poem transcripts & gifs! Lots of poets have personal blogs as well.

SoundCloud: Button Poetry has a great SoundCloud page! Independent artists also post their own work!

Websites/The Interwebz: Most poets have their own personal websites or sites that feature their poetry. Google a poet or poem and see whatcha find!
Good ole Fashion Books: Our Numbered Days by Neil Hilborn, Today Means Amen by Sierra DeMulder, Leafs by Rhiannon McGavin and Graffiti by Savannah Brown are some of my favorite slam books. Also...Orange Peels and Other Things that Burn by yours truly! (wink wink) Go to the library or buy online!