I've had redness in my T-Zone since I first started dealing with acne at a young age. This resulted in me constantly wearing a full face of makeup, even if I didn't have acne to cover— which just further irritated and reddened my face. Ironic, I know.
Lately, I've been focusing on clearing up my face and toning the discoloration with gentle, natural products that won't irritate my sensitive skin. One product I've been loving is the Thayers Alcohol-Free Coconut Water Witch Hazel Toner. To be clear, Thayers isn't sponsoring this post –– I just love this product and what it's done for me.
It has helped to tone down the redness and slight inflammation that usually surrounds my nose so much. As long as I keep up with using the toner before bed every night, the redness around my nose isn't there at all most days, and I personally feel so much more comfortable with my makeup-less complexion.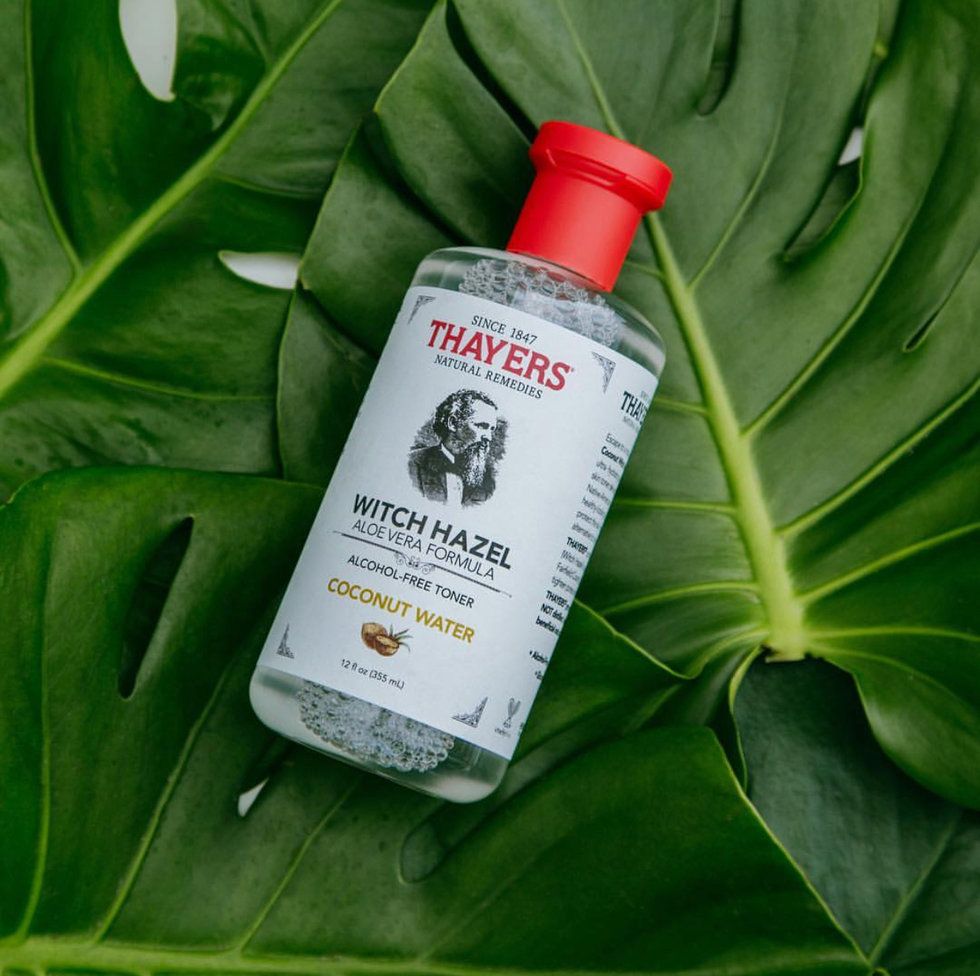 The company carries a similar Facial Mist, which comes in a spray bottle, as well if you prefer not to use cotton or cloth to apply products. The Facial Mist is made with the same alcohol-free Aloe Vera Witch Hazel Formula that the Coconut Water I love so much is made from. However, they are currently offered in Cucumber, Lavender, and Rose Petal— not coconut.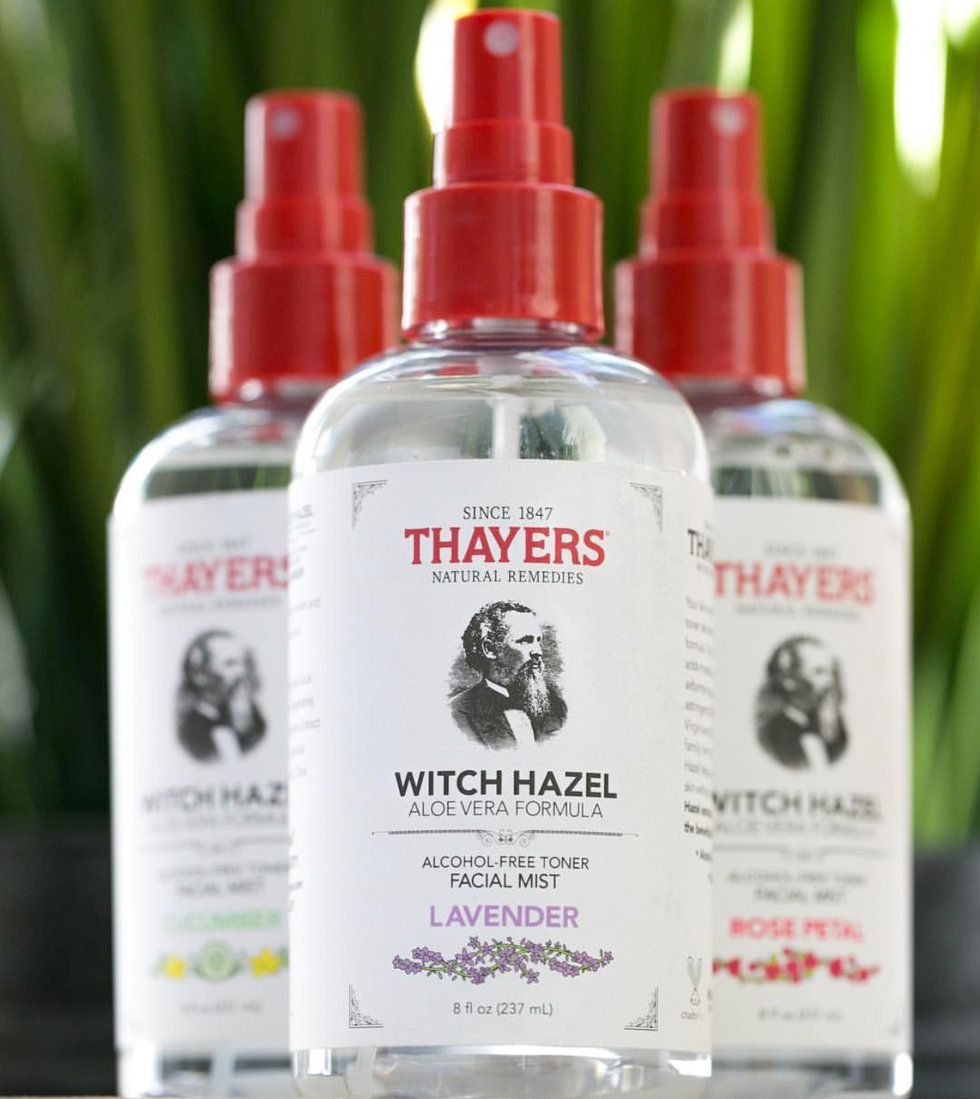 NOTE: I wouldn't use either of these products as "cleansers." In other words, don't swap whatever you use to remove makeup out with this product. Instead, use this after removing your makeup.
I apply it to an already cleansed, naked face so that it can get to the skin, soak in, and do its job as a toner. I don't use anything to wash this product off after using it and, personally, I don't think you'll feel the need to either. It feels so soothing and doesn't leave my skin feeling sticky or dry like some other products have.

Of course, every skin type is different and what is a perfect fit for me may irritate another person's skin. However, considering that my friends have enjoyed using this product as well and that the product is made from natural ingredients, I'd say it's a pretty safe bet!
---
Thayers' products are cruelty-free natural and herbal skincare elixirs and health remedies made for all kinds of skin types.
According to
company history, Thayers has been offering alcohol-free versions of its popular Witch Hazel products since 1989 and began using Certified Organic Witch Hazel and Certified Organic Aloe Vera for products in 2012.
Check out the Thayers Instagram and website for more information and more products!