My whole life I've been thin—which is kind of an understatement. Every time I go to the doctor I get the same "you're underweight" lecture that I've heard every year since I was able to form memories. I've never really felt insecure about my weight, I love being able to eat everything and not gain a single pound. Since my freshman year of high school I've probably only gained 8 pounds and I'm now a sophomore in college. Of course, in school, there were rumors that I was anorexic or bulimic, but everyone who knew me knew that was far from the truth. I'm now 19, 5'2, and I still have yet to break 100 pounds on the scale. It seems that there is a lot of skinny shaming going around and to me, one of the main contributors to that is the Dove Real Beauty campaign.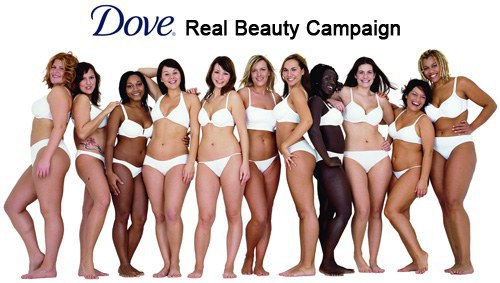 You're probably wondering where I'm going with this because skinny girls get all the praise and other body types are neglected. That's really not true, though. While loving other body types, you are tearing down skinny girls. Why is it okay to do that to skinny girls but not to other body types? Why is it okay to say "only dogs like bones" or say "every body type is beautiful" until you see a model's abs, or ribs, or thigh gap and then tear them down because they're "unnaturally" skinny?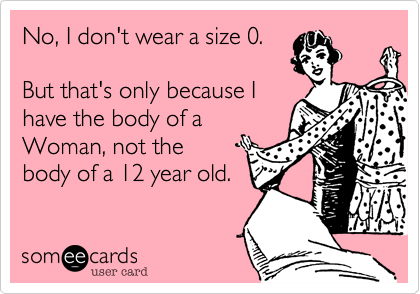 The point I'm trying to make is that, as a naturally skinny girl, I have never shamed anyone for their body type, yet I go every day and get at least two comments about my weight. I'm always the skinny girl, the toothpick, but I'm not Jessica. Yeah, I'm a size 00. Get over it. If you have an issue with my body and feel like my body is disgusting to you, don't look at it. I know that I'm healthy and I don't need your input when my body just naturally burns calories fast. I don't have an eating disorder and never have. I am real beauty though, and I know that because I'm comfortable in my own skin. So maybe the real issue is that we as a society have been shoving certain body types down our daughters' throats so they begin to romanticize models that have certain standards that they have to meet, who work hard for the bodies that they have, and are making a hell of a lot more money than most of the people discussing why they look emaciated while what they're actually looking at is the photoshopped product.
I'm not going to apologize for being skinny when that is just how my body is, I can't help it. So please, stop tearing my body down while trying to bring your body up. You can praise your body without shaming skinny girls. Shaming me for being thin does not make you better than the man that shamed your body, just as me shaming you for being curvy does not make me better than the man that shamed my body. As women, we need to love each other because we are the only ones who truly understand each other.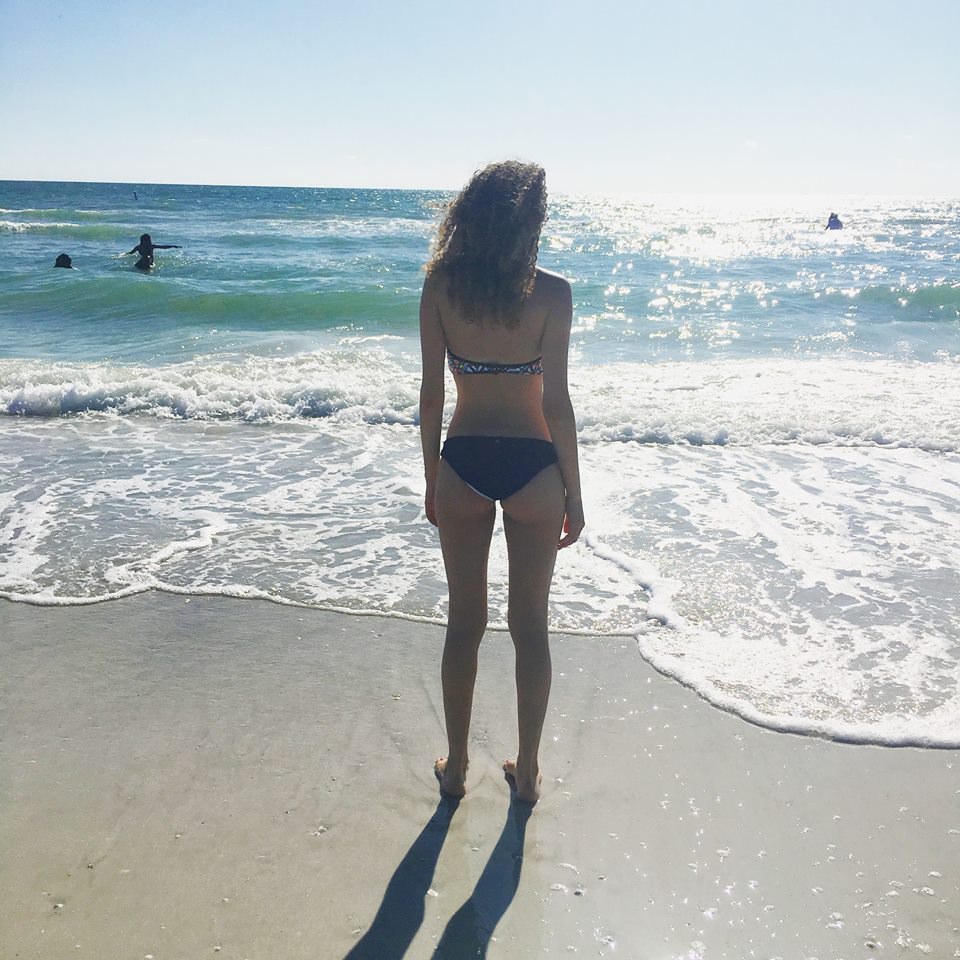 ---