Tim Draper, a Silicon Valley venture capitalist, calls himself the Riskmaster, like some sort of comic book villain out to take the biggest risk of all: dividing California into not two, not three, but six separate states.
Why would a man spend a small fortune on trying to garner enough support for the "Six Californias" initiative to fail to make it onto the November 2016 ballot? Draper believes splitting up California will make it easier to govern, and while that may be true, the state isn't so unmanageable that it needs to be split into sixths.
No one is suggesting that California's current government is perfect. According to the US Debt Clock, the state is billions of dollars in debt, with over $11,000 of debt per citizen. With one of the most severe droughts in history, California Governor Jerry Brown declared a state of emergency in January 2015, and although total water use has been declining since 1980, each Californian still uses an average of 181 gallons of water per day.
Let's entertain the idea of six Californias, just for a second. What would that look like? Our Golden State would be split into North California, South California, West California, Central California, Silicon Valley, and Jefferson. How would this affect you?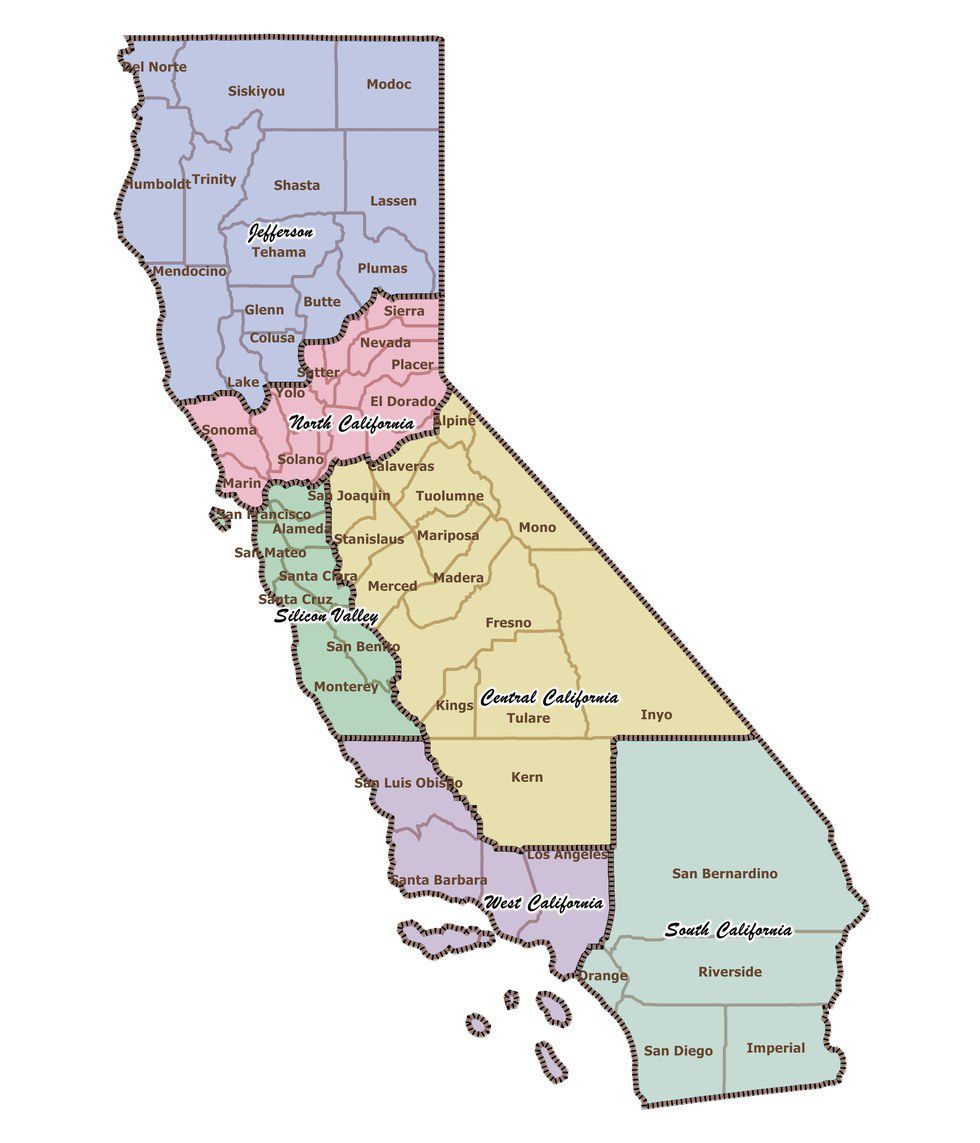 Well, if you live outside of California, it means that there would be ten new senators. It means we would have 55 states instead of the nice round 50. Would we make a new flag? Would we reprint all the history textbooks? If we were doing all those things anyway, maybe it would be a great opportunity to incorporate some of those territories, like Puerto Rico, that the government treats as pseudo-citizens.
If you live in California, it means you wouldn't anymore. You might land in the overpopulated West California, or the entirely rural Jefferson. You might end up crossing state lines just to get to the nearest movie theater. You would have to elect all new representatives, and district lines would obviously have to be redrawn.
The Riskmaster himself swears he isn't doing this to get more Republican seats in Congress, but that's exactly what would happen. Jefferson and Central California run more red than blue, but they've been previously overtaken by the sheer numbers of the coastal Democrats.
This isn't happening, though, at least not anytime soon. Meanwhile, Fix California Challenge is crowdsourcing ideas for how to, well, fix California. None of them have attracted the same attention as the six Californias, but none of them are as drastic.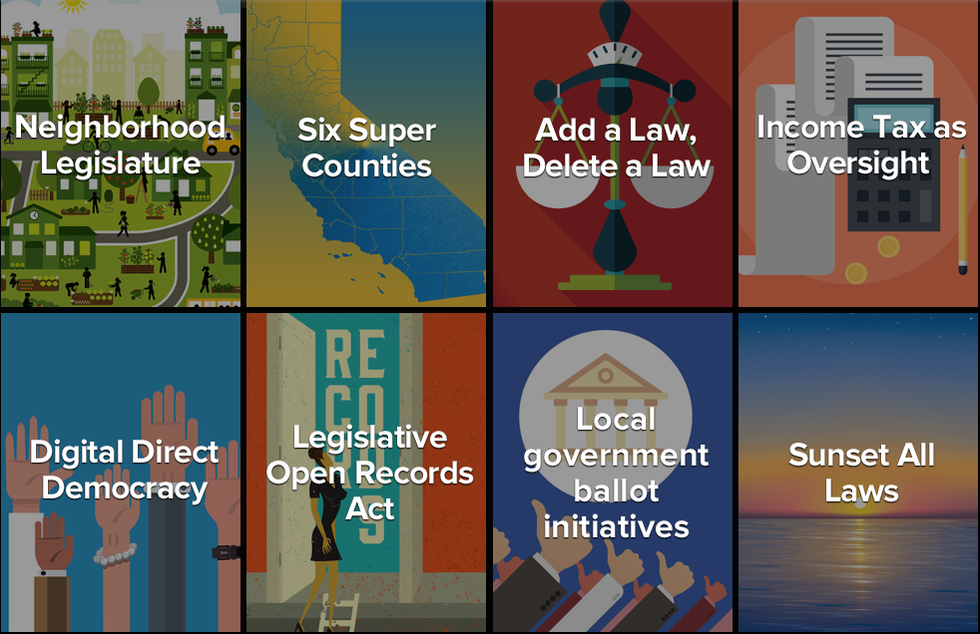 California is probably going to see some structural changes in the next few years, but they likely won't include adding five new stars to our flag.