You still go into Hot Topic

Sure you'll tell all your friends you're going ironically but in reality you know that they're having a huge sale right now and you've been eyeing these black skinny jeans for a couple of weeks.
When you hear that one G note on the piano
You break out into all your old gear, including mounds of black eyeliner and sing-scream all the lyrics to Welcome to the Black Parade
The Holy Trinity means something a little bit different to you
Fall Out Boy, Panic! at the Disco, and My Chemical Romance (RIP). 3 of the best bands in the emo world
You may have your hair dyed crazy colors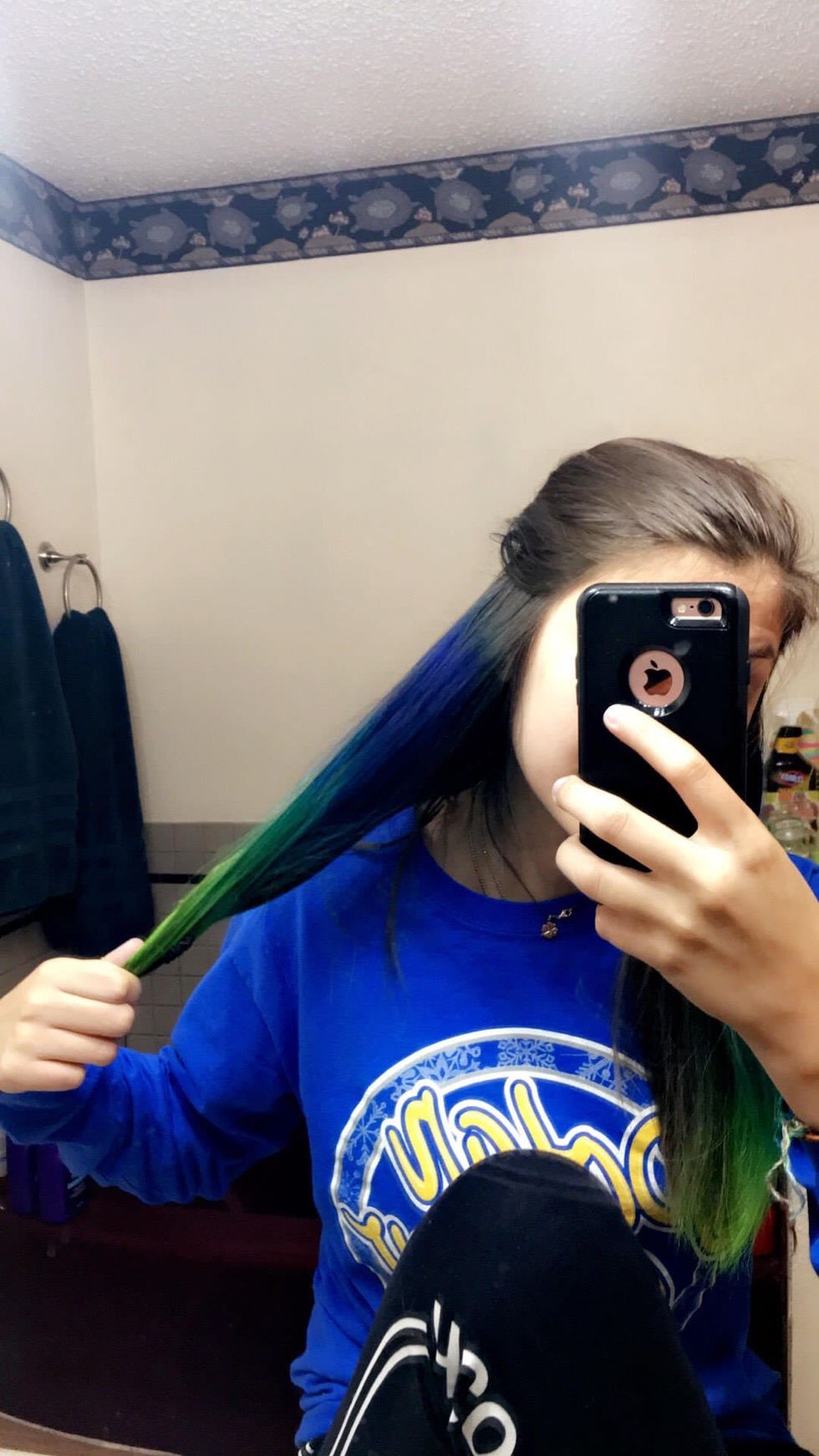 I definitely don't have green hair right now...
You may have your old piercings or stretched earlobes still.
All kinds of different earrings. Helix, triple helix, double lobe, industrial. The list goes on.
You still want to be in a band or you are in a band.
I wish I had a lick of musical talent because I would form a band with some old friends in a heartbeat. Alas I have I am tone deaf and that's okay.
You still go to Warped Tour
You'll tell everyone it's just because one really cool unknown band is playing and you want support them but in reality you go because it's your emo version of Disney world.
You go to see your favorite bands concert any chance you get.
My first concert was Panic! at the Disco last June, since them I've made an effort to go to more concerts and live music and it was the best decision I've made in a long time.
You told your mom it wasn't a phase and you were right.
Although you may not wear your spiky belt with everything you wear anymore you know deep down if emo fashion came back in style you'd be all for it.