Cheerleading is something you'll never forget. It takes hard work, dedication, and comes with its ups and downs. Here are some statements that every cheerleader, past and present, know to be true.
1. You always had bobby pins with you.

2. Fear shot through you if you couldn't find your spankees right away and thought you left them at home.
3. You accumulated about 90 new pairs of tennis shoes...
4. ...and about 90 new bows, bags, socks, and warm-ups.
5. When you hear certain songs from old cheer dance mixes it either ruins your day or brings back happy memories.
6. And chances are, you still remember every move to those dances.
7. Sometimes you catch yourself standing with your hands on your hips.
8. You know the phrase, "One more time, ladies," all too well.
9. The hospitality rooms were always one of the biggest perks of going to tournaments (at least for me).
10. You got really tired of hearing, "Point your toes."
SEE ALSO: How The Term 'Cheerlebrity' Destroyed Our Sport
11. If you left the gym at half-time to go get something, you better be back by the time the boys run back out.
12. You knew how awkward it could be on the bus rides home after the boys lost.
13. But you also knew how fun it could be if they won.
14. Figuring out line-up was extremely important – especially if one of your members was gone.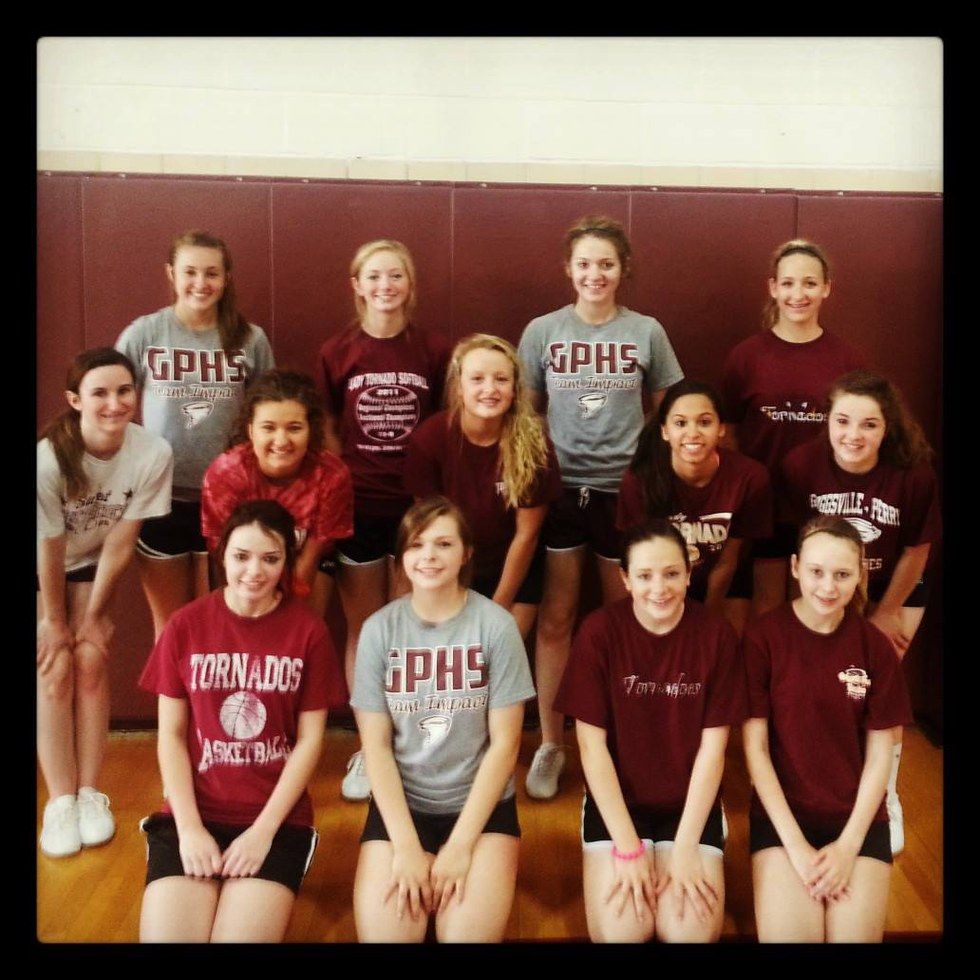 15. New uniforms were so exciting minus the fact that they cost a fortune.
16. You know there was nothing worse than when you called out an offense cheer but halfway through, you had to switch to the defense version because someone turned over the ball.
17. You still know the school fight song by heart and every move that goes with it.
SEE ALSO: Signs You Suffer From Post-Cheerleading Depression
18. UCA Cheer Camp cheers and chants still haunt you to this day.
19. You know the difference between a clasp and a clap. Yes, they're different.
20. There's always a part of you that will miss cheering and it will always have a place in your heart.