There's a lot of serious TV out there these days, but sometimes you just need a light-hearted comedy to boost your mood. If you're looking for some shows to make you feel happy and want to enjoy some laughs, this list is for you.
Dive into these shows to enjoy some programming that will keep you laughing:
1. "Queer Eye"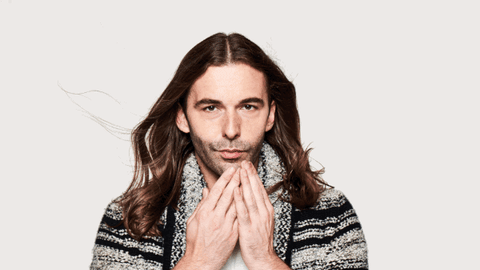 Can you believe?! The "Queer Eye" reboot on Netflix is the purest show airing right now. The new Fab Five are so likable, inspiring and entertaining—and will keep you hooked episode after episode. Each episode's transformation is so rewarding that you may actually shed a tear (or many tears) watching the final results!
2. "Brooklyn 99"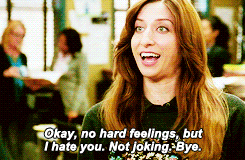 This quality sitcom was recently cancelled by Fox. But have no fear! "Brooklyn 99" was saved by NBC and will be back with new episodes. The "Brooklyn 99" precinct is full of characters you can't help but love, and their antics will keep you laughing. The episode's cold opens are worth the watch alone!
3. "Grace and Frankie"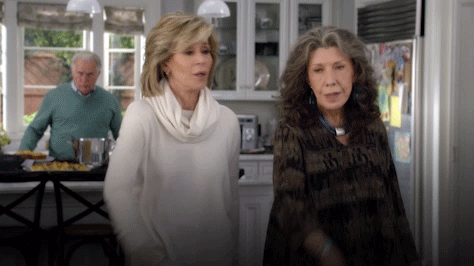 It doesn't matter what age you are, watching "Grace and Frankie" navigate their crazy lives after their husbands leave them for each other is wildly entertaining. From moving in together to creating a vibrator for older women, the storylines in this comedy deliver every time. All seasons are streaming on Netflix now.
4. "Parks and Rec"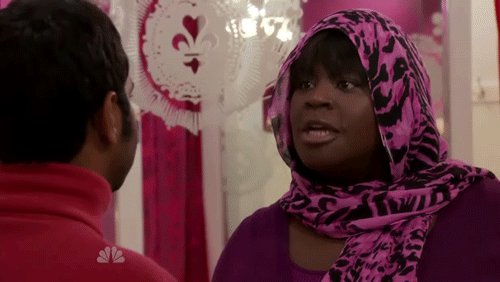 "Parks and Rec" is a classic and can brighten anyone's day. If you've watched before, turning on any episode will instantly reunite you with your favorite local government gang. If you've never watched before, stick with it through Season 1, as Seasons 2 through 7 are pure gold.
5. "Unbreakable Kimmy Schmidt"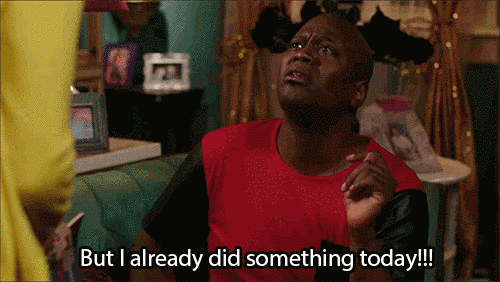 You can't help but love this show's witty one liners and eccentric characters. Following Kimmy, Titus, Lillian and Jacqueline through their wild NYC adventures will keep the smile on your face. Tune in for Kimmy's lack of common knowledge, stay for Titus and Lillian's absurd lifestyle.
6. "Veep"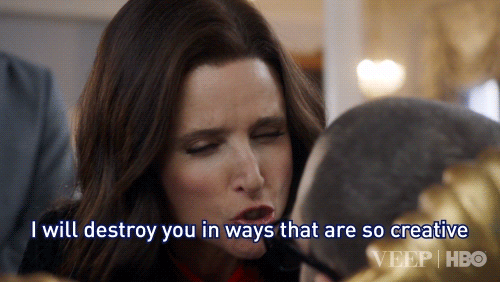 If you need a break from today's contentious political environment, "Veep" will provide you with a swear-laden, clusterf**k comedic take on the White House. Vice President Selina Meyer is a character you'll love to hate, and no show delivers insults quite like this HBO classic.