There's a rare time when a wrestler becomes a household legend. For some, that's Hulk Hogan. For others, that's Bret Hart or John Cena. For me, and many others, that's Shawn Michaels. The Heartbreak Kid, The Showstopper, The Icon, and Mr. Wrestlemania himself IS the greatest sports entertainer/wrestler of all time.
Beginning in a tag team with Marty Jannetty, Michaels broke out as singles star in the early 90s and became a main event attraction by 1997. Having to step away for a few years due to health and personal problems, HBK returned to WWE in 2002 and was better than ever. Retiring in 2010, Michaels' list of accomplishments is immense. Let's take a look at eight of his greatest matches that truly made him The Showstopper.
1. vs The Undertaker (Wrestlemania 25)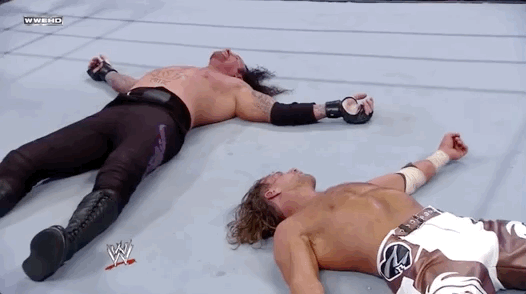 Giphy
Possibly one of the best 'Mania matches of all time (next to Savage/Steamboat, which I have discussed in another article). These two showcased to a packed Houston audience that pro wrestling can tell some amazing stories. The timing of their moves, their emotions, even a poor cameraman getting hit by Undertaker. Their performance that night easily stole the show, even if it wasn't the main event.
2. vs Triple H (Summerslam 2002)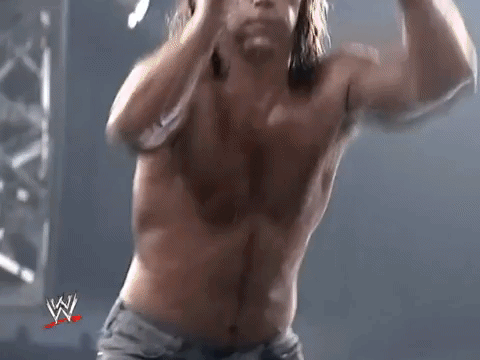 Giphy
His first match in four years, HBK gave one of his gutsiest performances against former 'friend' Triple H. Their sudden rivalry fueled Raw's storylines heading into that Summerslam, and this unsanctioned match was absolutely brutal. The best part was that Michaels had no ring rust: he wrestled like he never had four years of rest. That's incredible.
3. vs Kurt Angle (Wrestlemania 21)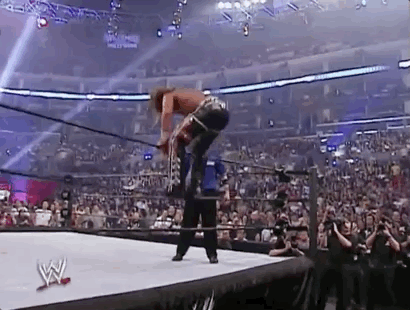 Giphy
A dream match that came true, two different wrestling styles meshed perfectly at the Show of Shows. Angle maintained a submission mindset as HBK threw everything at the Olympic Medalist to catch him off-guard. It was the best match that night alone.
4. vs Bret Hart (Wrestlemania XII)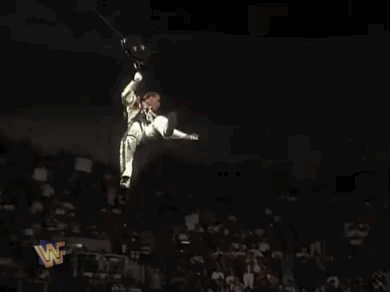 Giphy
"The boyhood dream has become true for Shawn Michaels!" Vince McMahon announced that night, as HBK and Bret Hart fought in an incredible 60-minute Iron Man Match for the WWE Championship. HBK threw it all on the line that night, and his celebratory moment was just as iconic.
5. vs Razor Ramon (Wrestlemania X)
Giphy
There's a reason Michaels' various nicknames include "Mr. Wrestlemania." This match is what truly made him earn that name. Battling Razor Ramon in WWE's 'first' ladder match (although Bret Hart and Michaels had one in 1992 on VHS), HBK managed to perform in a way that grabbed everyone's attention that he meant business whenever he stepped into that ring. This ladder match is still regarded as the forefather of all ladder matches.
6. vs John Cena (Raw 4/23/07)
In a charged London audience, Cena and HBK fought tooth and nail in a Wrestlemania 23 non-title rematch. Regarded as the best (and longest) in Monday Night Raw history, HBK proved to the world that even with age, he could still go wall-to-wall with anyone, including a guy that can't be seen.
7. vs Chris Jericho (No Mercy 2008)
HBK's first ladder match in over 10 years, this was actually WON's Match of the Year in 2008. For good reason, too. Y2J and HBK put on a different kind of ladder match that again opened eyes on how to tell a dramatic story in the confines of a wrestling ring. It was perfect.
8. vs Ric Flair (Wrestlamania 24)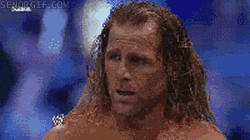 Giphy
"I'm sorry, I love you." *Superkicks Ric, wins match* Ah, what a guy. Such emotion in this finishing moment of Flair's last match in WWE (even though he had like six more in TNA after). However, Michaels wasn't the bad guy. He was just doing his job as a wrestler to defeat his opponent, even if it was one of his best friends and mentors. It's touching, in a sad way, but sure was one of best matches that night.
So there ya have it, folks, some great matches in this legendary career of the one, the only, Shawn Michaels.