The Grand Canyon is undoubtedly one of the most famous and beautiful wonders of the world. However, it shouldn't be regarded as Arizona's only amazing destination. On a recent trip to the western states, I was lucky enough to visit the city of Sedona, which I surprised myself in finding even more impressive than the Grand Canyon.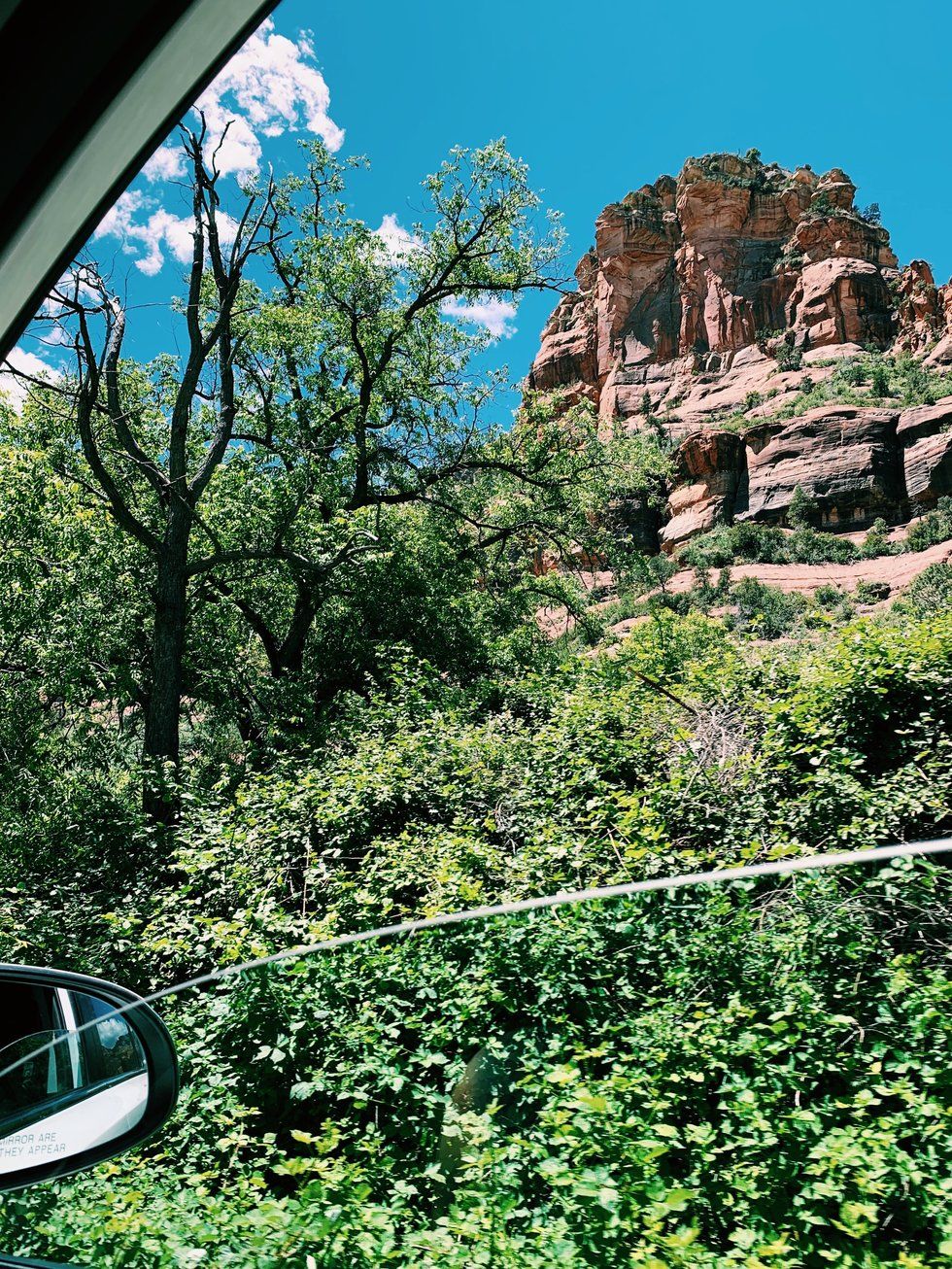 Driving into Sedona was how I imagined it would be to enter Narnia. There were rolling hills full of twenty-foot trees on either side of the road, which curved up and down the side of a mountain. As pictured above, huge red rock formations began to emerge from behind the forestry. Despite being in the middle of the desert, this city was lush and full of color.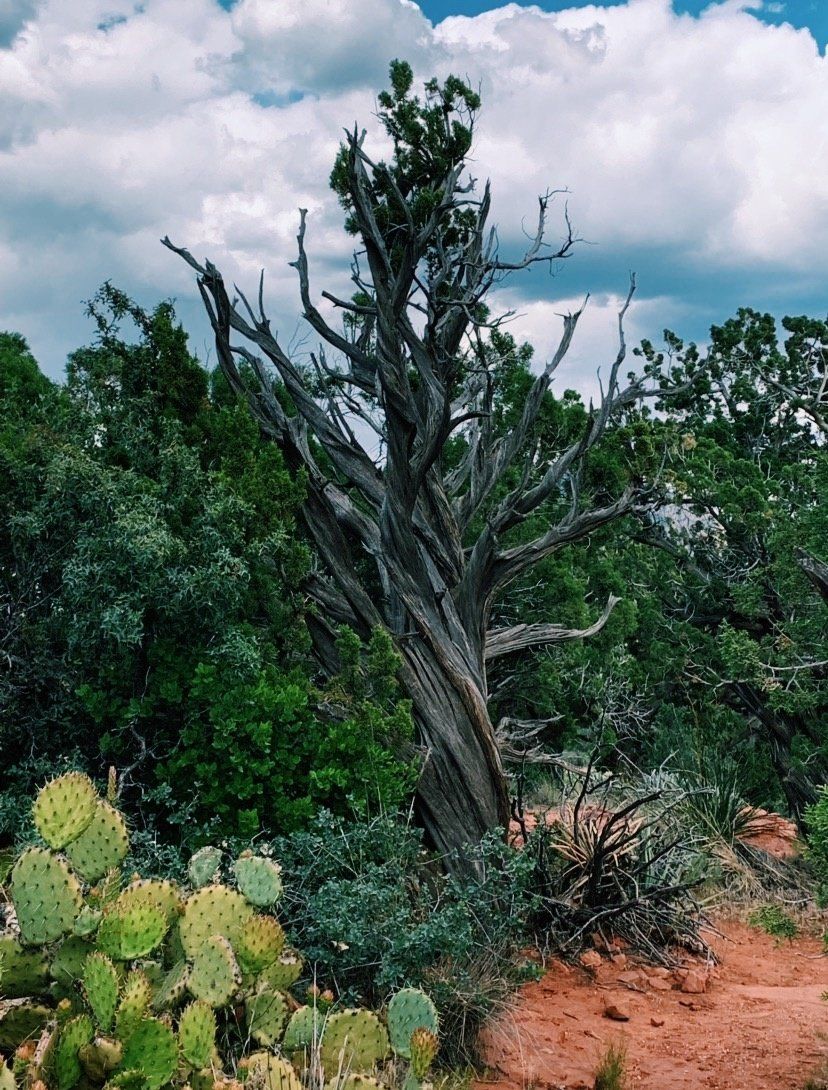 A tour guide explained that because Sedona's red mountains, or vortexes, contain high concentrations of metal, a magnetic field is cast across the entire city. As a result, some plantlife reacts to this magnetic field by swirling and twisting, like the tree above. He even said that some people could feel a tingling in their palms and toes upon entering the city because of the magnetism. I didn't really feel any tingling, but I was pretty distracted by the cacti that grew in big clusters like dandelions do in New Jersey.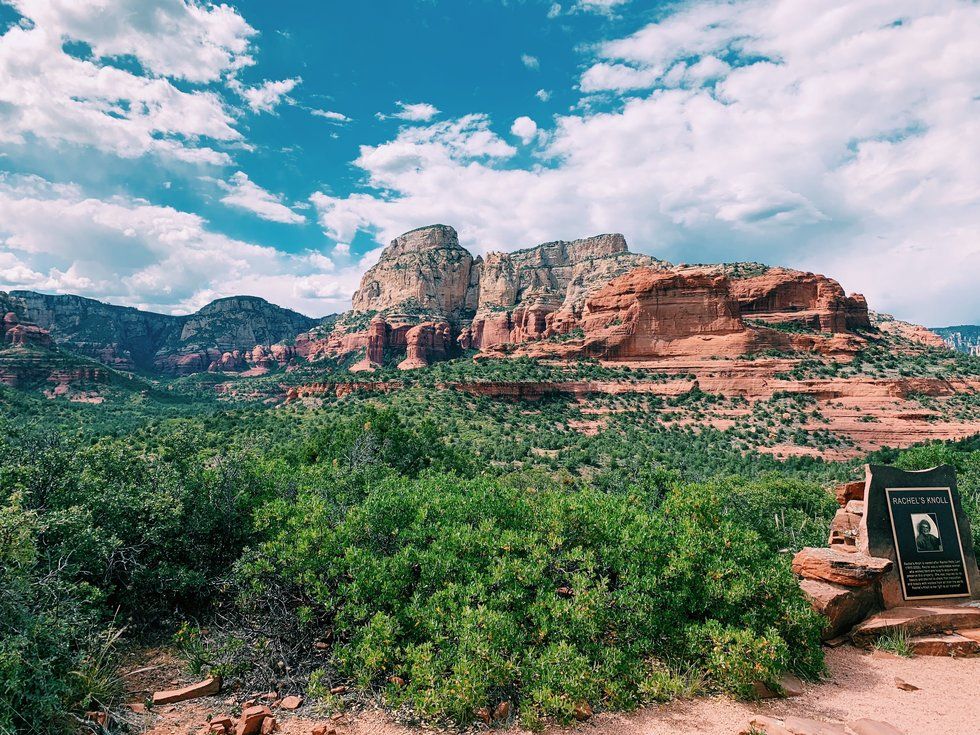 It's no wonder celebrities like Madonna have homes that face this breathtaking view shown above. Or below. Or in the cover photo. The entire city is almost unreal in how huge and looming the vortexes are and in how vibrant the colors are. From any spot or any angle, the landscape is utterly beautiful. And even better, achieving this view didn't require hours of strenuous hiking - you can drive your car to the top of any number of residential developments to enjoy. There are even ordinances in place that restrict homeowners from doing anything to block the scenery from their neighbors, which makes it easy to see the mountains everywhere you go.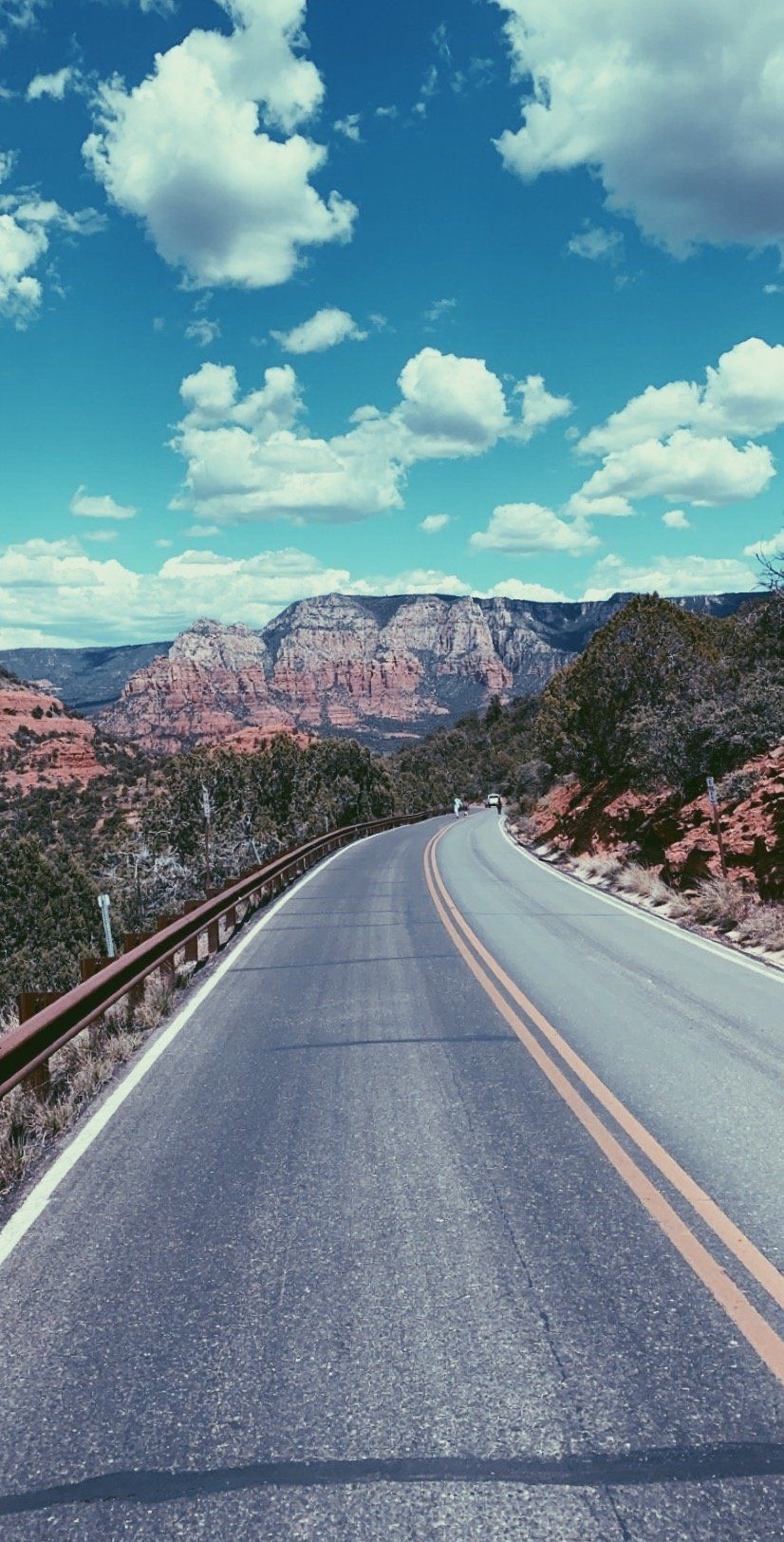 Whether you love hiking, relaxing, or a mixture of both, Sedona is a great spot to blow off some steam. There are tons of hikes, ranging from easy enough to push a stroller through to ascending one of the tallest peaks around the city. Of course, in my opinion, nothing can beat laying by the pool and gazing up at the huge rock formations closing in around you. If you can find a way, visiting this city will definitely be worth your while - but coming home to a plain town without vortexes might be a little disappointing.