Choosing the University of New Hampshire was one of the best decisions I have ever made. I was weary about going to UNH at first, but within weeks I had fallen in love and adored everything about it. If you're new to Wildcat country, here is a list of everything you need to know in order to make every day a great day to be a wildcat.
1. HoCo > Philly & Stillings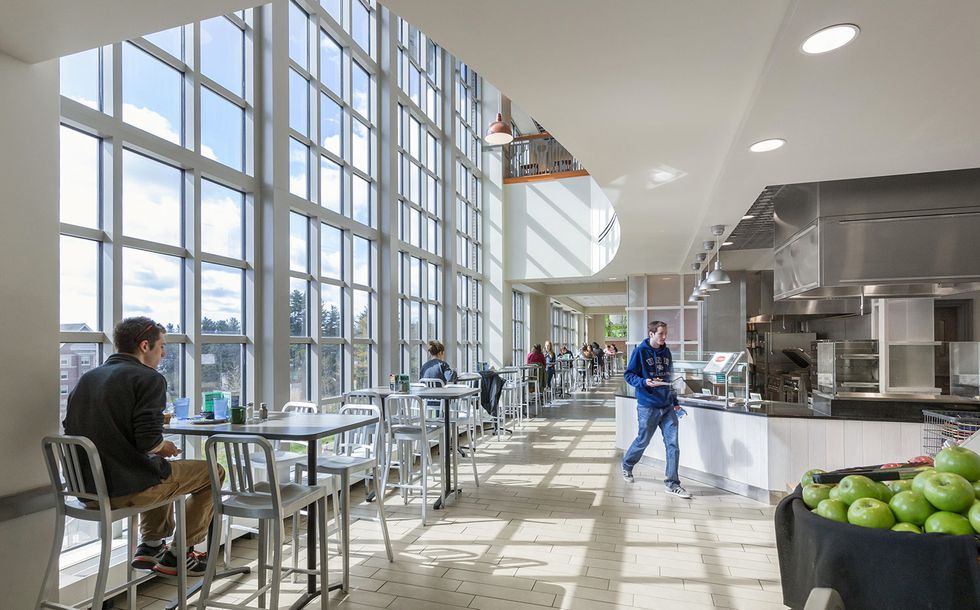 Holloway Commons, University of New Hampshire
https://www.mds-bos.com/unh-holloway-commons-renovation/
Holloway Commons, connected to the Memorial Union Building (The MUB), is located in the heart of campus. Sure it's big, but I'd take the crowd of proud Wildcats over the maze found within Philbrook Dining Hall any day (Unless we're talking about late night. Go to Philly for late night.) And there's so many people at HOCO, because the food is great, especially the cheesy bread, and it is in the perfect spot on campus. And hey if you're crazy and don't like the food at HOCO there's always some great people watching to do and the ladies who work there are as sweet as ever.
2. The Dairy Bar's "Graham Central Station" will Change Your Life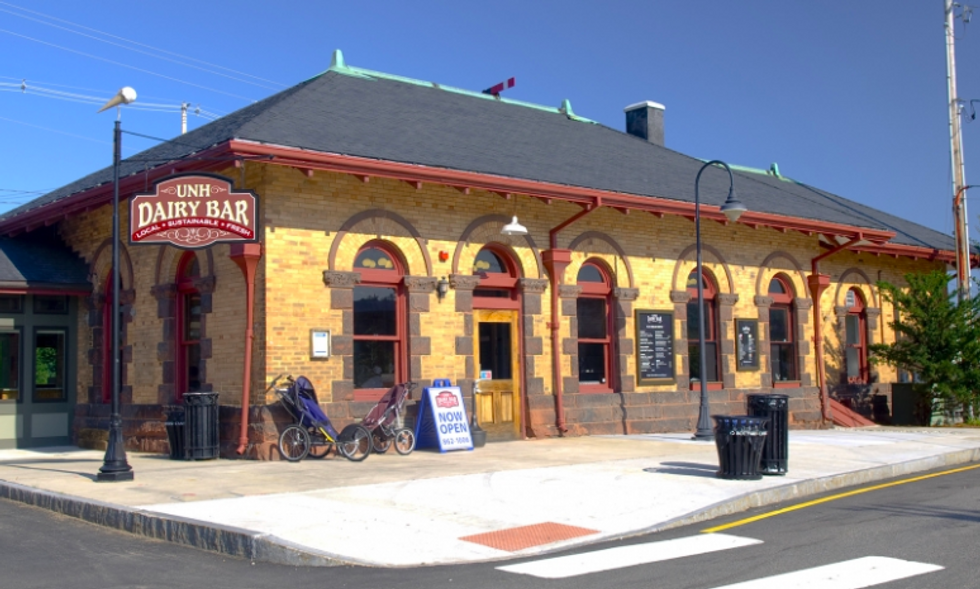 UNH Dairy Bar
https://www.unh.edu/dining/facility/dairy-bar
During my freshman orientation, someone reccomended that I try the ice cream flavor, "Graham Central Station" at the Dairy Bar located down by the train station. I went as I was leaving campus that day, and man oh man was it good. Not only was I floored by the tasty treat, I was impressed by everything else the Dairy Bar has to offer. If you don't venture out that way regularly, fine, but you have to go at least once.
3. Wild Kitty is Dangerously Delicious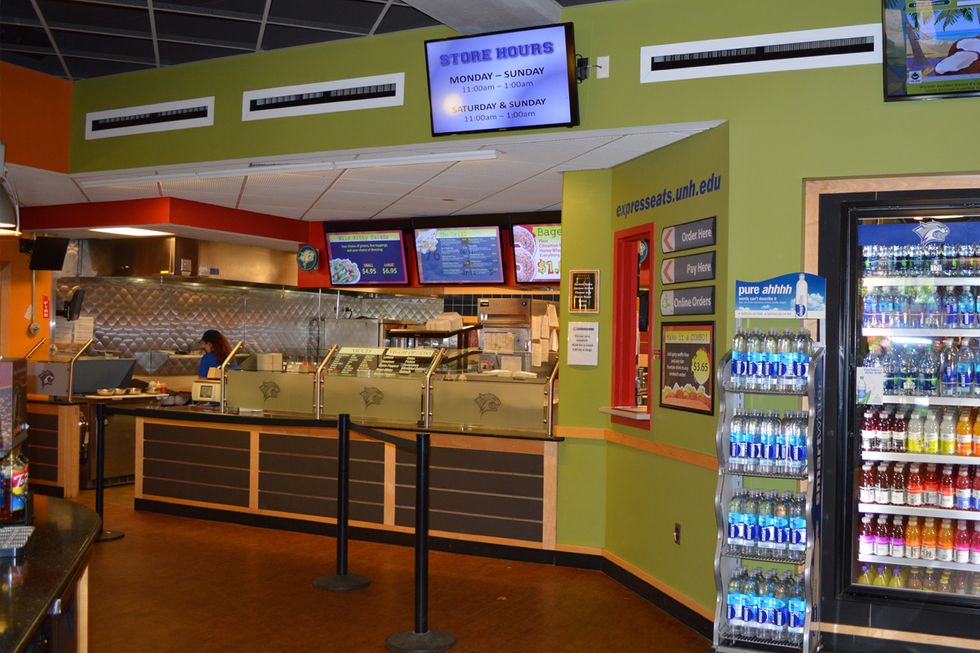 Wildcatessen, University of New Hampshire
https://www.unh.edu/dining/facility/wildcatessen
Wild Kitty waffle fries are simply addictive, watch out. That's not all they have to offer though. UNH students can choose from a wide variety of sandwiches, salads, and fried food. None of which are bad. Definitely use your dining dollars here, but don't be like me and use ALL of your dining dollars here.
4. Take Adavantage of the Rec Center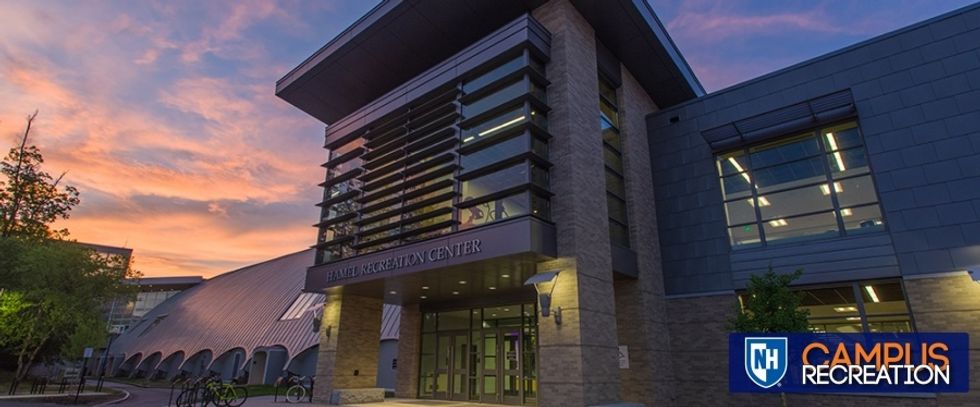 Hamel Recreation Center, University of New Hampshire
https://campusrec.unh.edu/hamel-recreation-center
Okay. Enough about food, the freshman 15 is a real threat, but you'll be in the clear if you take advantage of the Hamel Rec Center. Whether you're going to join in on a pick up game of basketball, workout for leg day, or attend one of the many group classes offered (a personal favorite of mine) there's something for everyone, and you might as well take advantage of it while it's still pretty brand spanking new.
5. Homecoming Will be the Best and Possibly the Worst Day of Your Life all in One.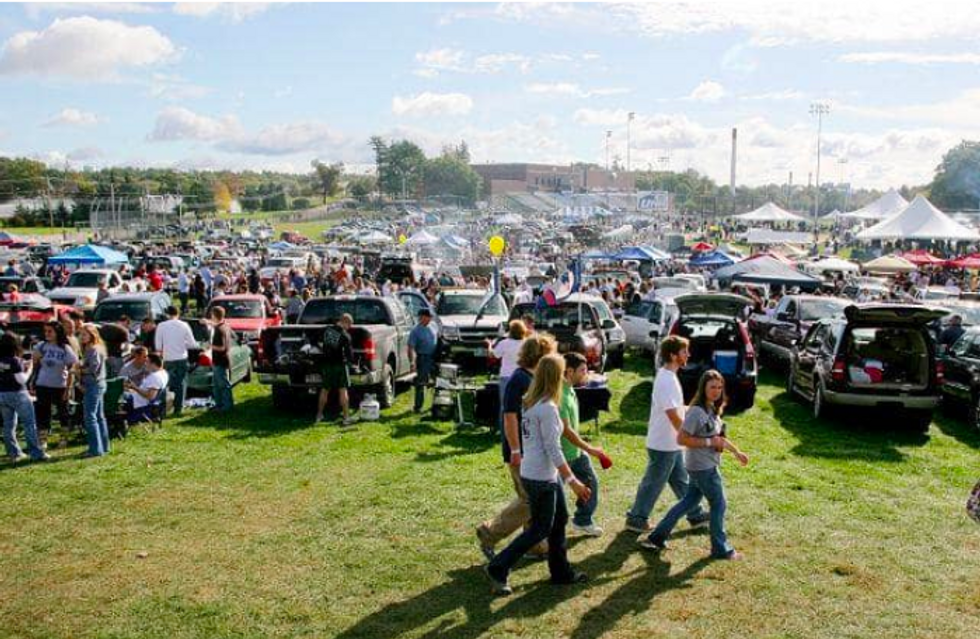 Homecoming Tailgate at the University of New Hampshire
http://www.fosters.com/article/20091011/gjnews_01/710119870
All I can say is, stay hydrated! (Take that however you want.) It's hot. It's crowded. There are cops everywhere. It is SO much fun.
6. Get Involved!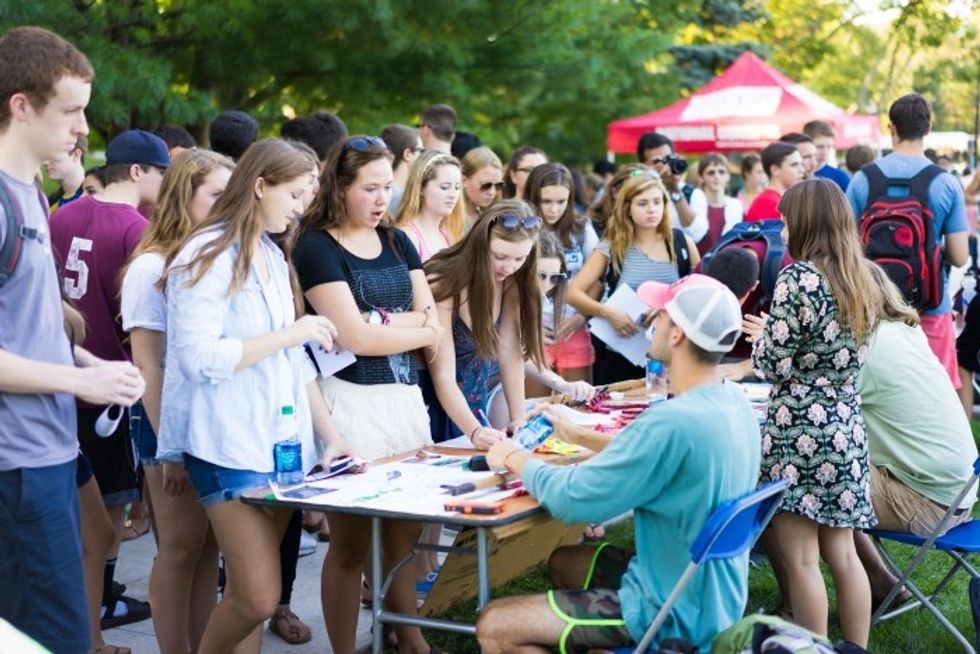 https://www.unh.edu/unhtoday/2017/03/guide-getting-involved-unh
UNH has so much to offer, so you better find something to get involved in. From greek life to yoga club to intermurals and club sports to craft club. The choice is yours.