We got up at 3:30 a.m., packed the car by 4 a.m. and set off from Santa Rosa to our most jam-packed day of the entire road-trip: San Francisco, California. With Google Maps by our side and Spotify playlists queued up, we were set to arrive in about an hour. Little did we know, we would arrive at the perfect time.
5 A.M.: Golden Gate Bridge: Did I Tear Up? Maybe.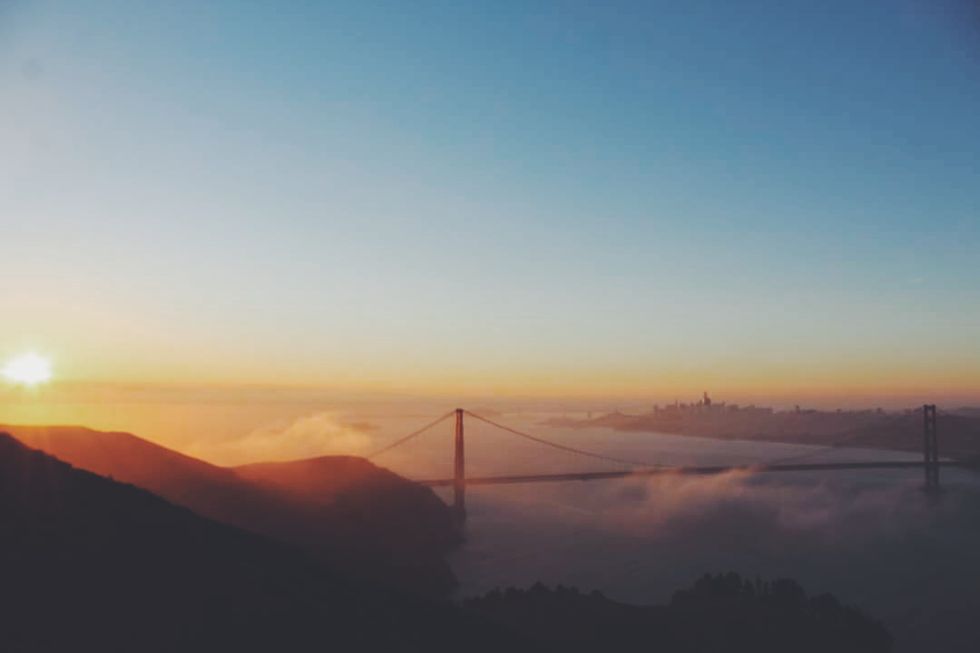 Alayna Dalgleish
This was not planned. Well, we planned to go to the Golden Gate Bridge. What we didn't plan was for the sun to rise as we got there. If you ever have the chance to experience watching the sun rise over the bridge, you need to seize the moment, because words could not describe how beautiful it really was. Pictures don't do it justice!
6 A.M.: Fort Baker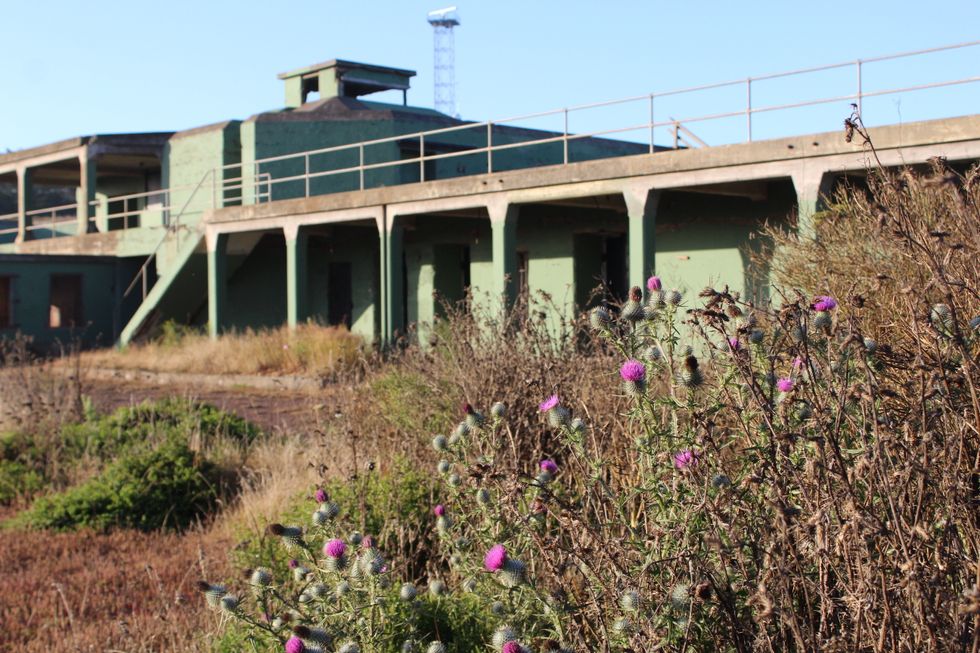 Alayna Dalgleish
Initially, we decided to drive further up to find more viewpoints of the Golden Gate Bridge, but we stumbled upon Fort Baker! It was really cool exploring each Battery, as well as the Nike Missile Site, and gaining some knowledge on the history of San Francisco.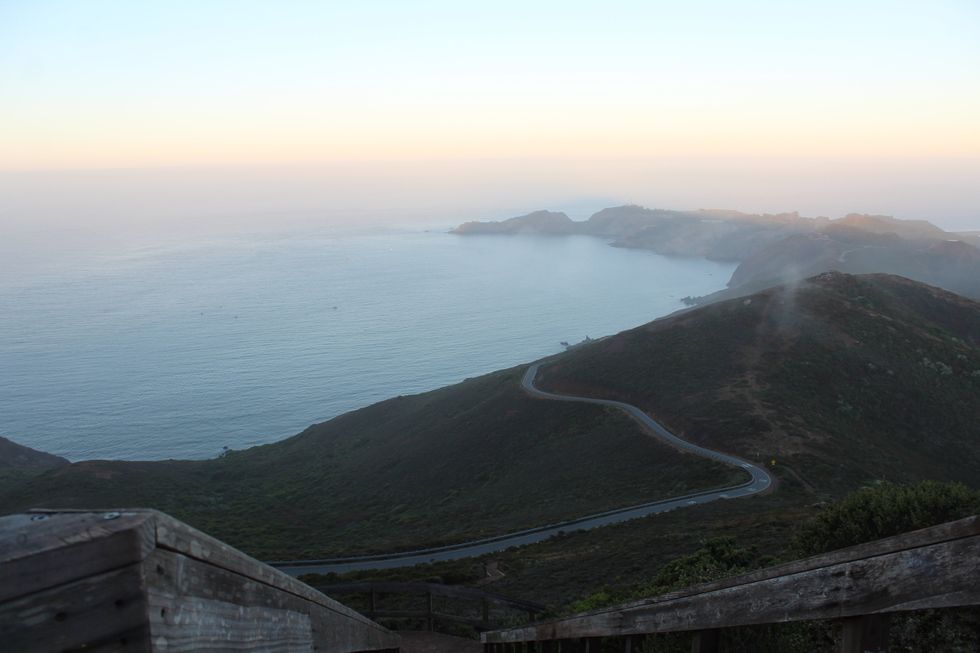 Not only were there abandoned historical structures, but amazing views!
Alayna Dalgleish
9 A.M.: Mr. Holme's Bakehouse: Cruffins and Donuts and Instagram Oh My!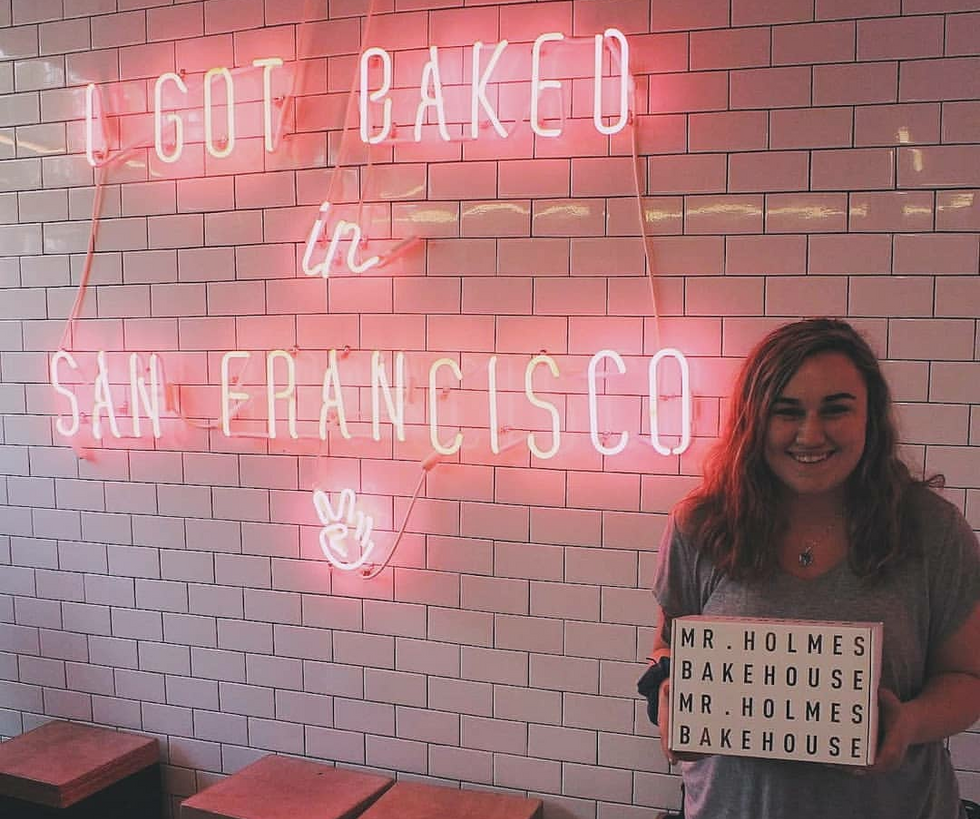 Alayna Dalgleish
Oh yeah. Here's the good stuff (spoiler alert: it's food related). I knew immediately that I wanted to visit this bakery, what seemed like a, San Francisco staple. Mr. Holme's Bakehouse is noted as an "Instagrammable" location in San Francisco, most notably for its fluorescent pink sign that reads "I got baked in San Francisco." However, there's one other thing that sets Mr. Holme's Bakehouse apart from other bakeries: the cruffin. A cruffin is a croissant-muffin hybrid, a Holme's specialty, and it wasn't uncommon for tourists around the world to come and enjoy this treat. It was well worth the visit, and a great way to officially start the crazy busy day.
Inside!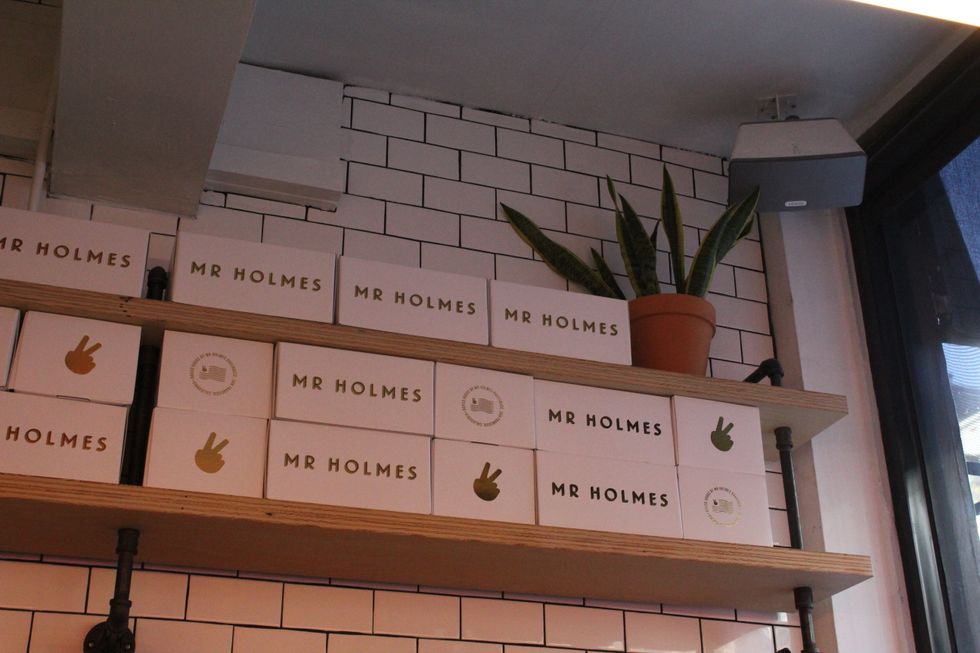 Inside Mr. Holme's Bakehouse
Alayna Dalgleish
What We Chose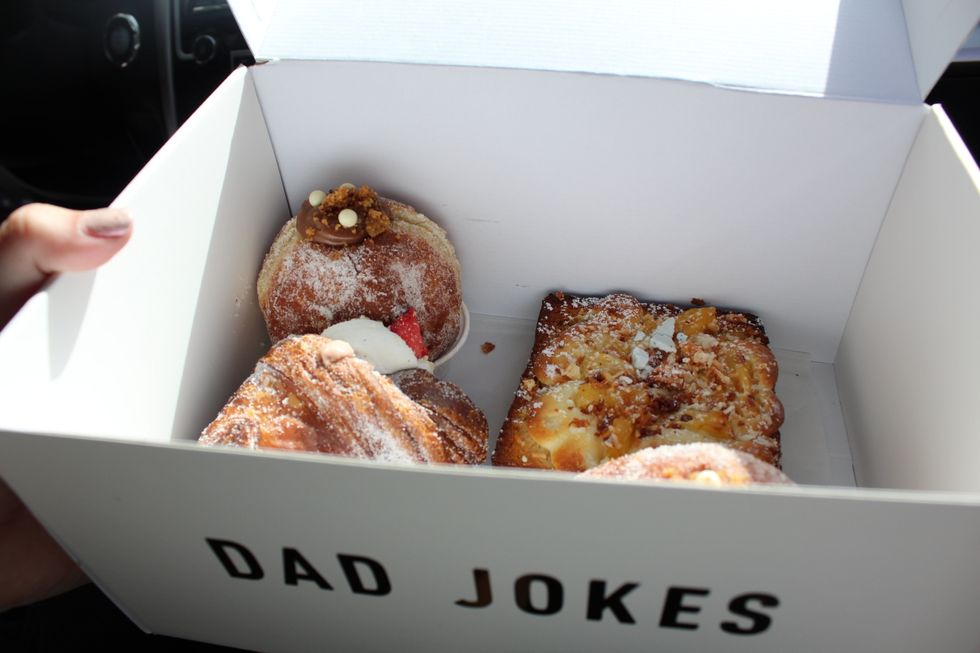 The donut was easily my favorite, but the cruffins do rock!
Alayna Dalgleish
10 A.M.: San Francisco Museum of Modern Art: Not Enough Time!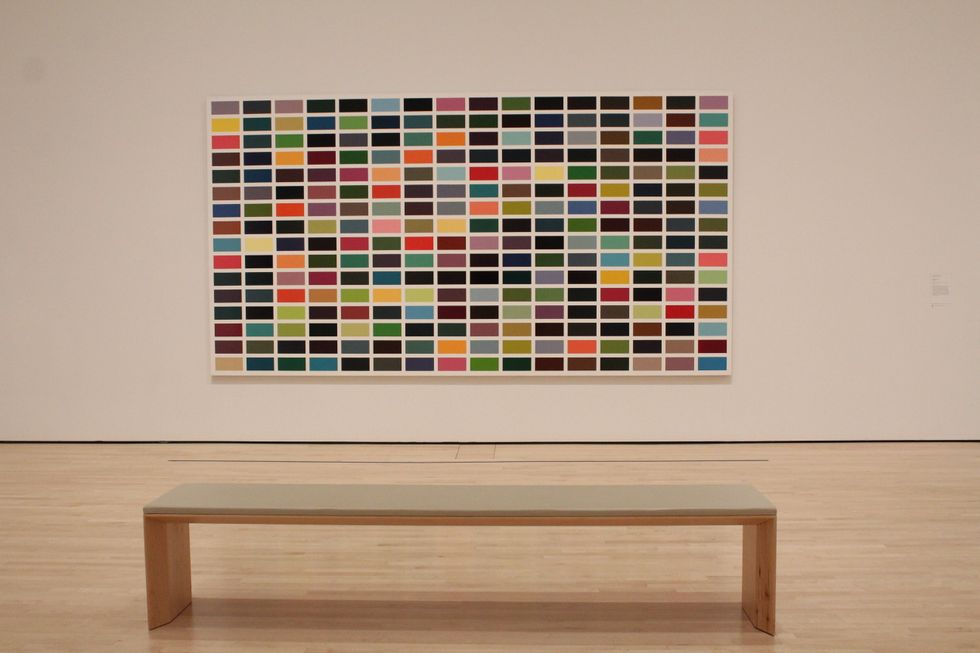 Alayna Dalgleish
I could have spent all day in here. We managed to make it through the entire museum, but one day I would love to come back and really focus on each piece. There were so many unique works, and so much meaning behind each of them.
SF MOMA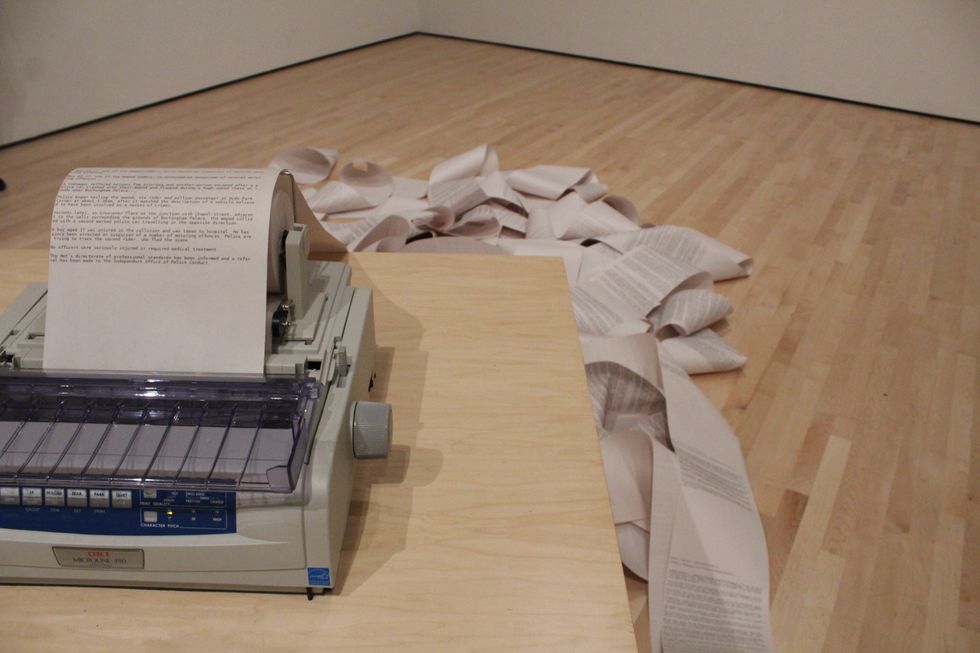 One of my favorite pieces: A typewriter that automatically printed the current news for that day!
Alayna Dalgleish
SF MOMA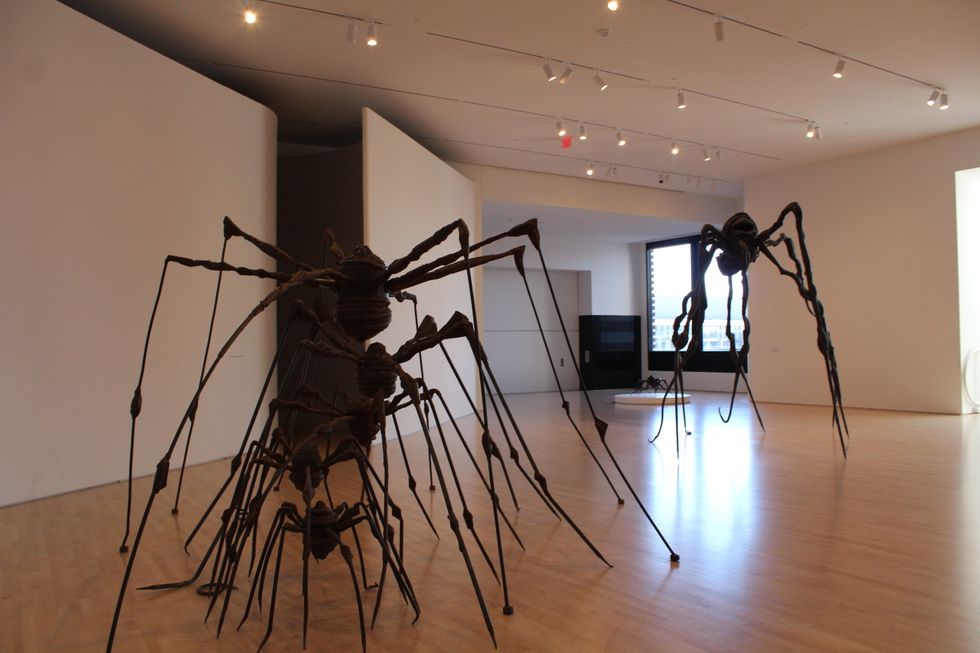 Massive spiders. My greatest fear became reality.
Alayna Dalgleish
SF MOMA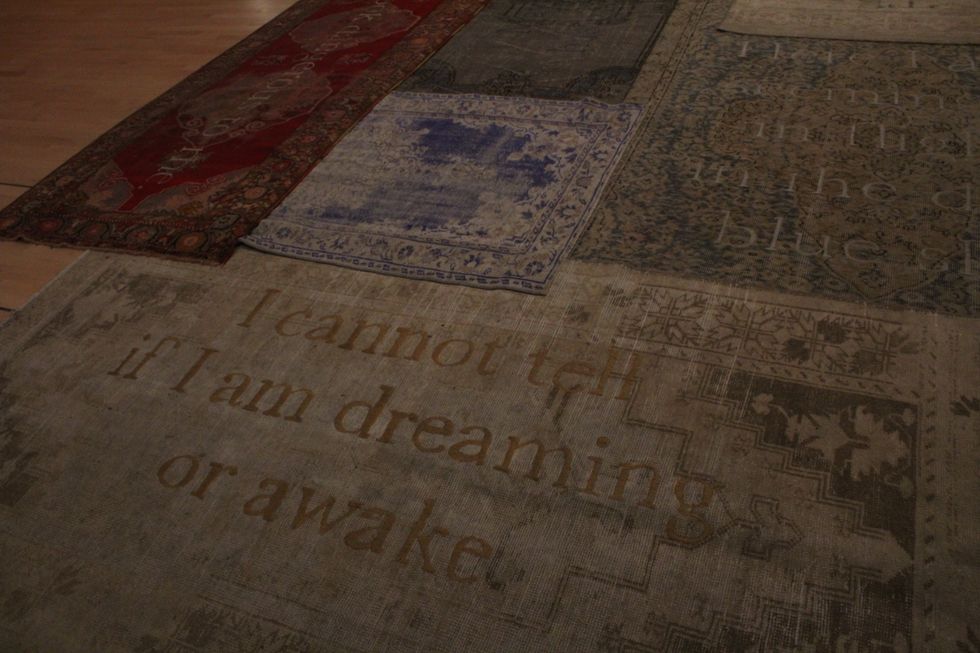 Another one of my favorites. These were custom made rugs with excerpts from Carolyn Drake's piece "Wild Pigeon," with quotes such as "I cannot tell if I am dreaming or awake" and "They don't look dangerous to me."
Alayna Dalgleish
SF MOMA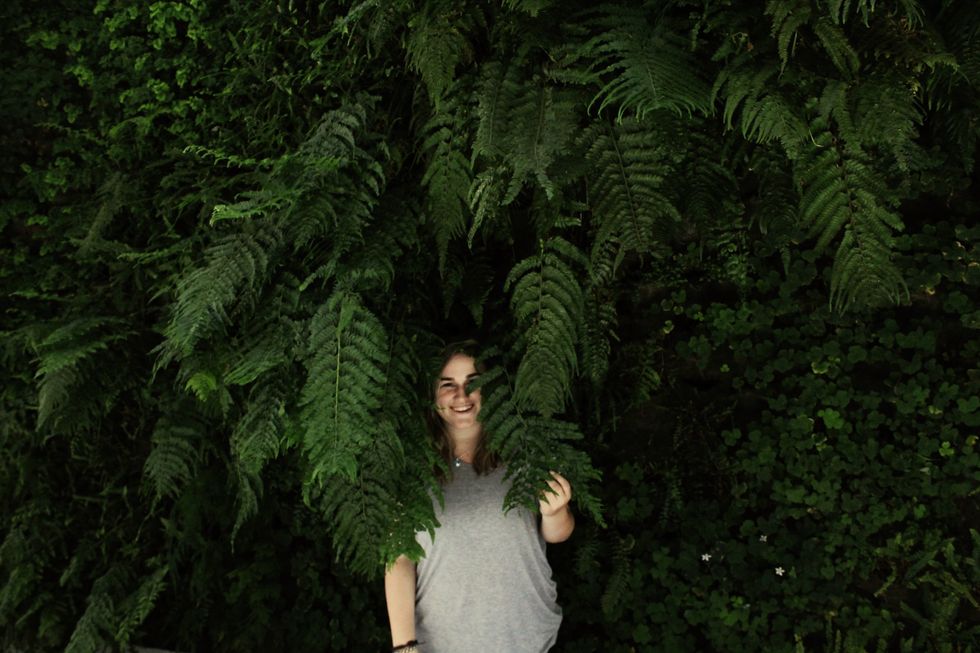 On the second floor balcony they had a live wall, which was a very fun addition to the museum.
Alayna Dalgleish
1 P.M.: Media Noche: Dangerous Cuban Cuisine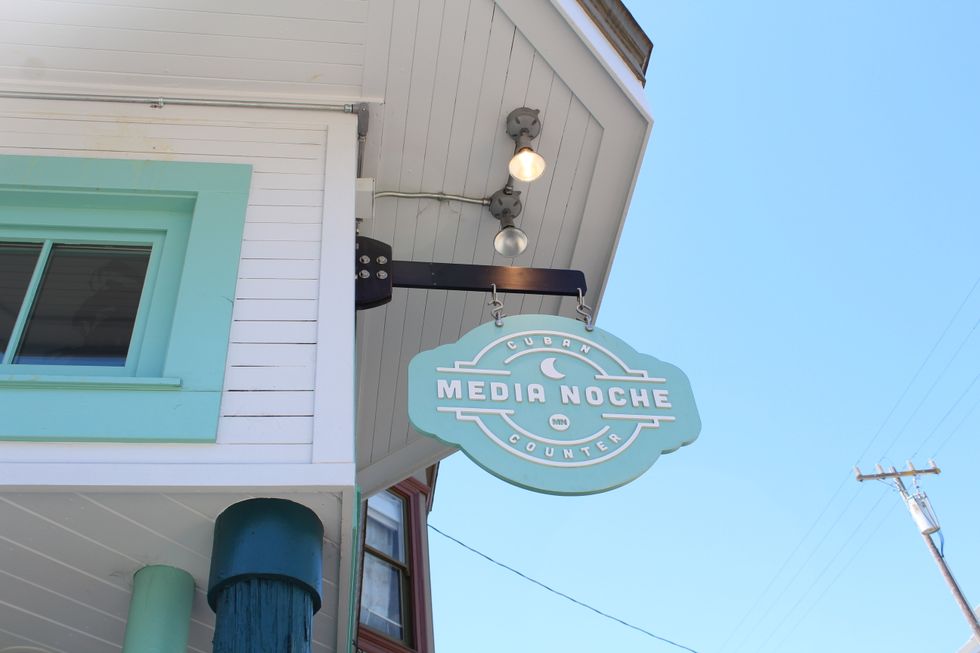 Alayna Dalgleish
Media Noche's website describes them perfectly: "media noche (meðjaˈnoʧe) noun 1. midnight 2. a dangerously addictive Cuban sandwich 3. a fast-casual Cuban counter in the heart of the mission district."
I had never been a fan of ham before, but I absolutely loved the El Cubano sandwich that consisted of roasted mojo pork shoulder, smoked ham, swiss, house pickles, and mustard. To pair with the sandwich, we asked the employee at the front counter for an appetizer recommendation, and he did not disappoint! We went with Croquetas de M.N., they are basically small fried food bites filled with smoked ham, swiss, pickle, and Media Noche's aïoli.
Media Noche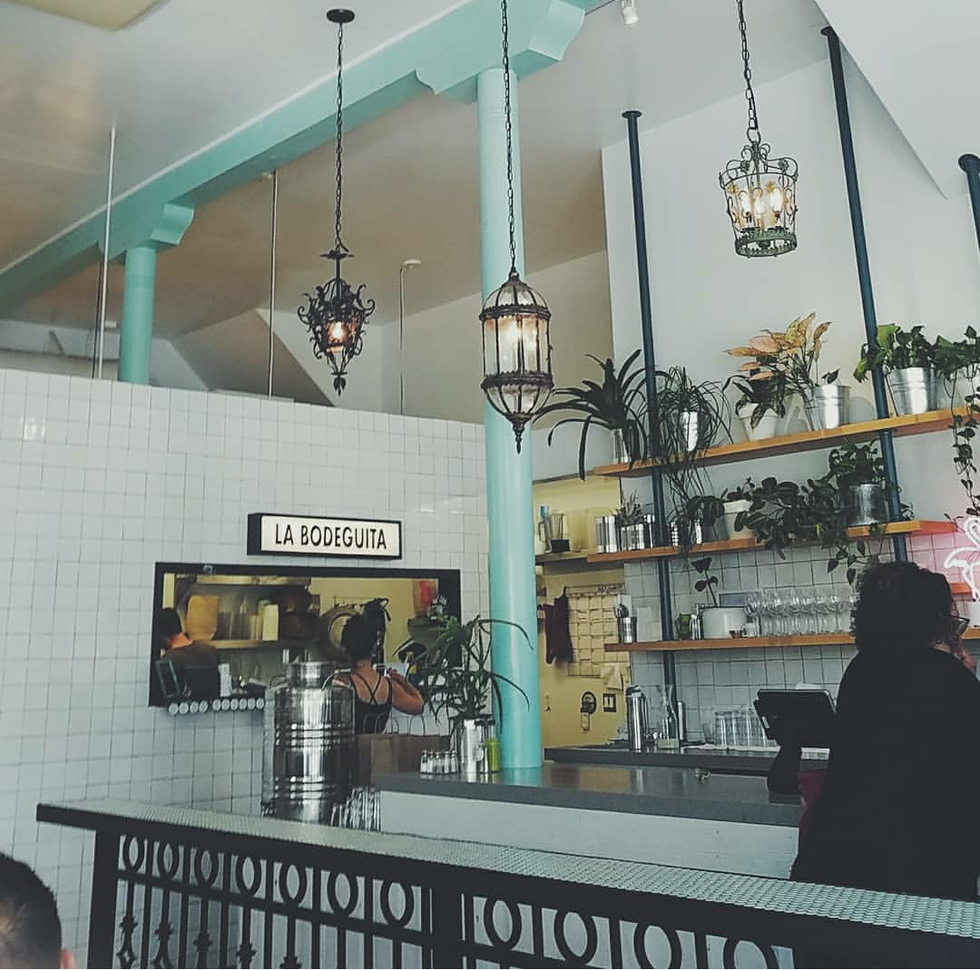 A very laidback atmosphere!
Alayna Dalgleish
The Menu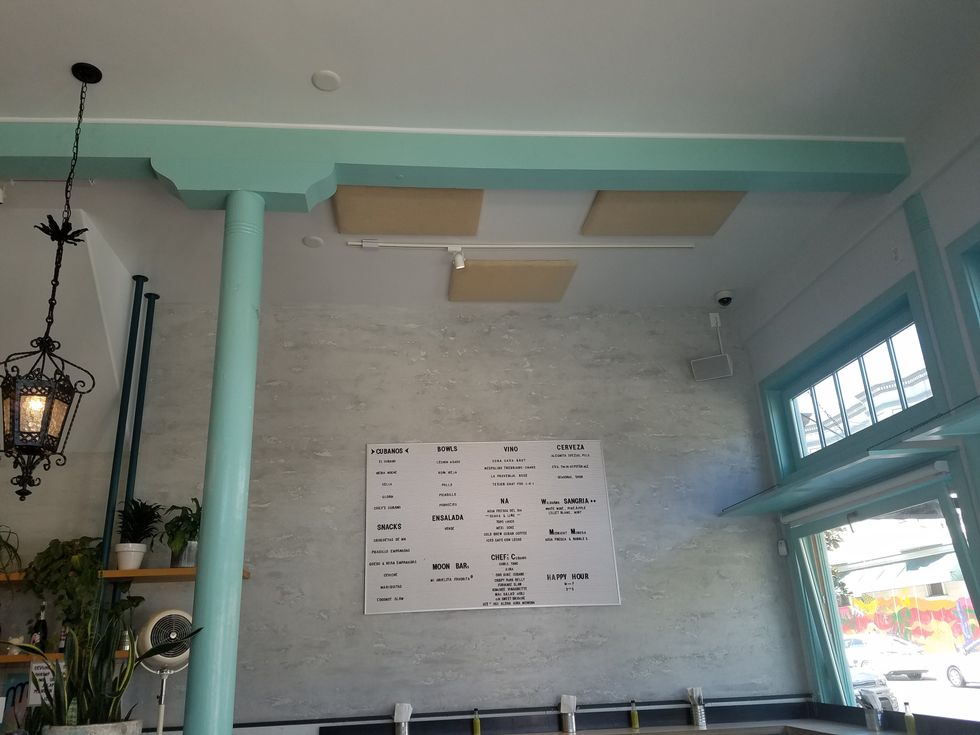 I would try the whole menu if I could. One day...
Alayna Dalgleish
2:30 P.M.: Paxton Gate, a Reminder of Home.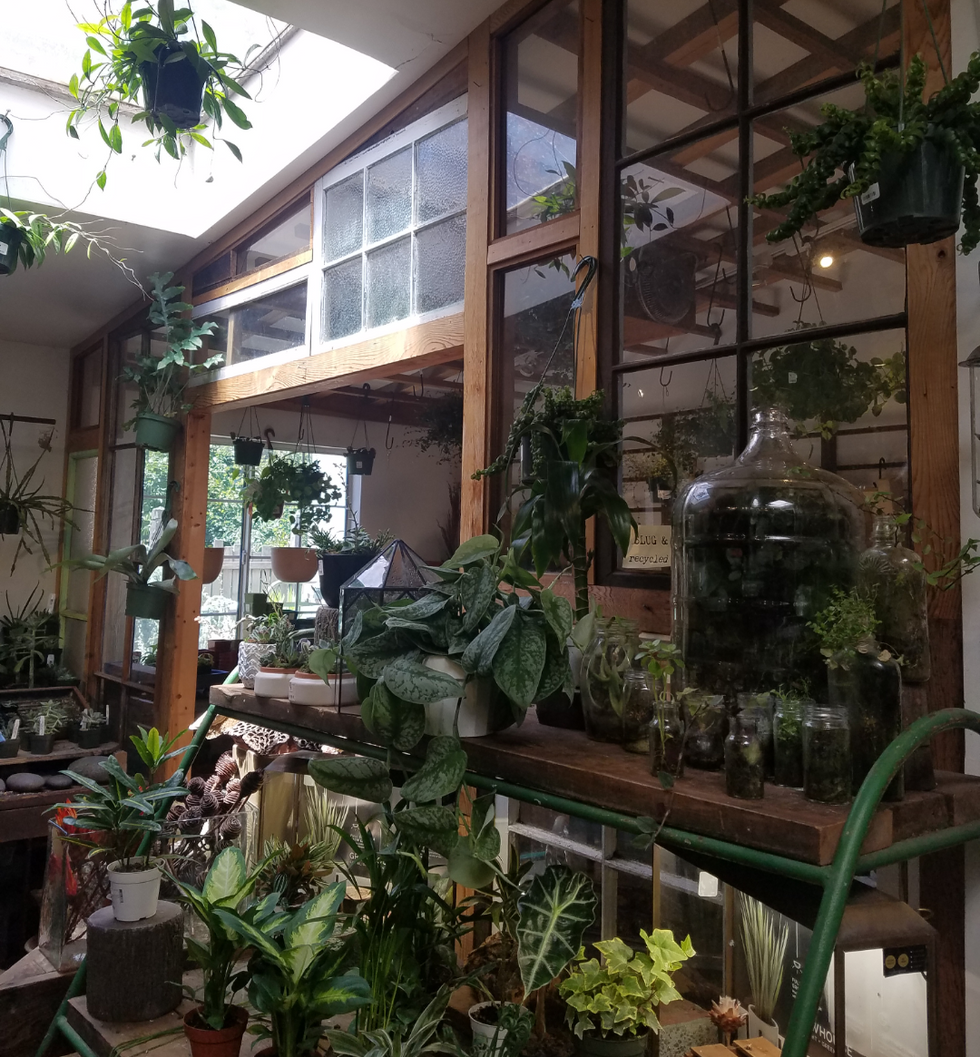 A selection of plants inside Paxton Gate.
Alayna Dalgleish
When I saw that Paxton Gate had a San Francisco location, I was stoked. I am very close to Portland, so we got to visit the Portland location on multiple occasions and go to a butterfly pinning class. Paxton Gate is known for oddities such as pinned bugs and taxidermy (all ethically sourced), as well as plants, jewelry, rocks and crystals, and a few other odds and ends. A lot of little things in my dorm such as posters, crystals, keychains, and pins are from Paxton Gate.
4 P.M.: Hotel break!
Nothing super exciting here, but we got to check in to our hotel for the night and get some rest in before heading to dinner.
6 P.M.: Little Italy - An Italian Food Lover's Haven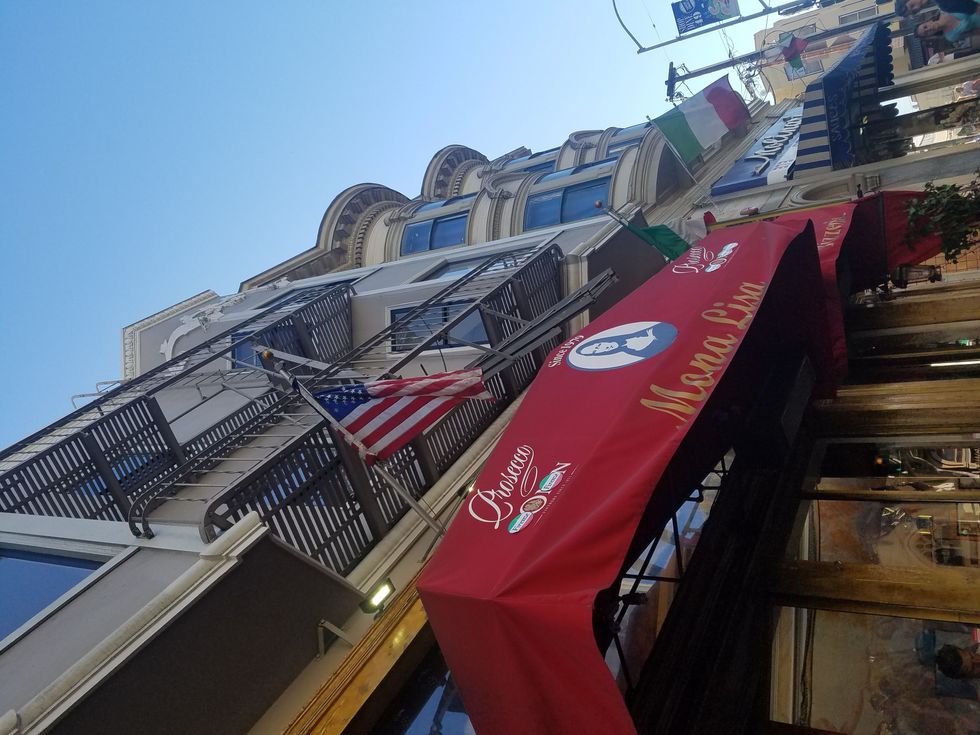 Mona Lisa Italian Restaurant
Alayna Dalgleish
Two words can describe dinner: Pure bliss. Mona Lisa had been recommended to us, and it did not disappoint!
7 P.M.: The Trek to the Pier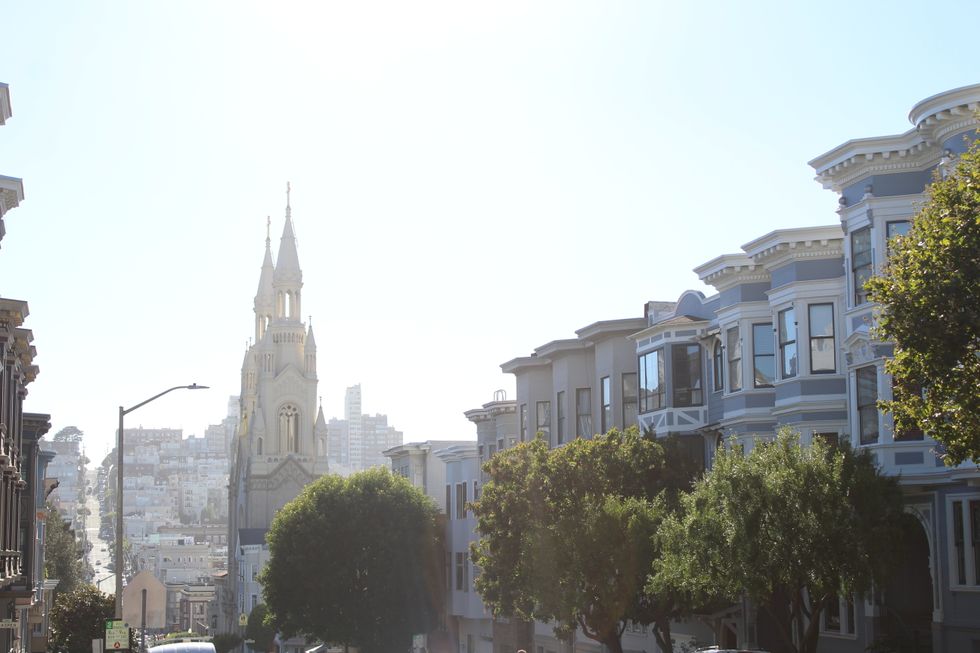 An example of the beautiful architecture we saw.
Alayna Dalgleish
From the restaurant we decided to walk to the famous Pier 39. I would not recommend this after a heavy meal, especially if it consists of Italian food, at least we burned off what we ate! We experienced San Francisco's steep streets firsthand, but the architecture definitely made up for it. We got to pass the famous Lombard street and marvel over the adorable apartments.
7:20 P.M.: Fisherman's Wharf: Going With the Flow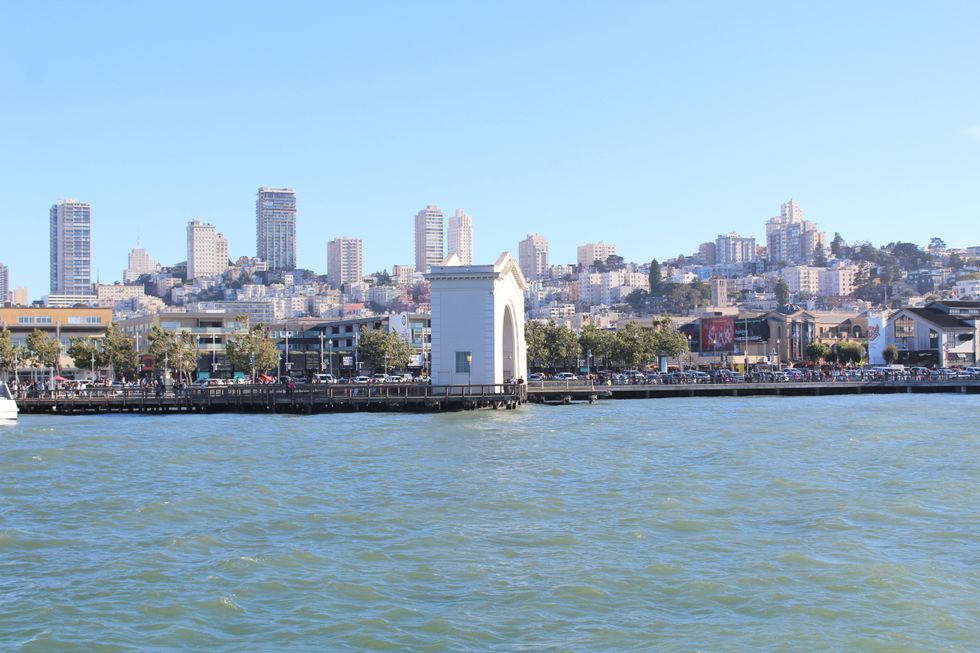 A view of Fisherman's Wharf from the Pier.
Alayna Dalgleish
A lot of our evening was impromptu, spent at Fisherman's Wharf and areas around it. Our first stop was Pier 39, where we enjoyed a view of Alcatraz, we then continued on to Pier 45 and looked at USS Pampanito, a Balao-class submarine used in the Navy. After that we stumbled upon Musée Mécanique, a museum full of 20th-century penny arcade games that you can still play. From there we navigated some of the shops in the area, laughed at the novelties, admired the galleries, and stopped at the San Francisco Chocolate Store for some homemade ice cream.
Fisherman's Wharf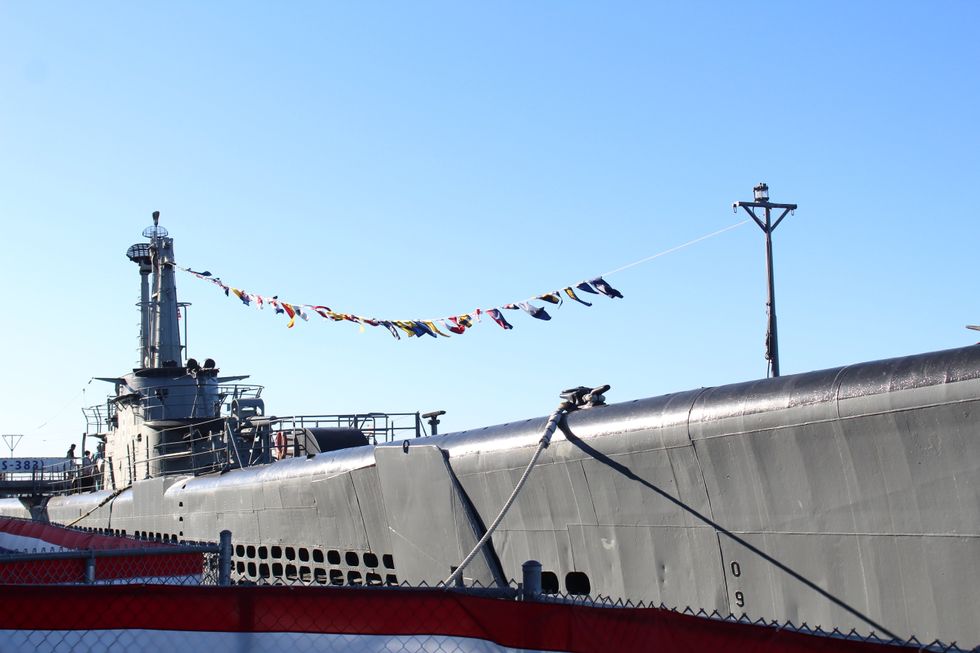 USS Pampanito
Alayna Dalgleish
Fisherman's Wharf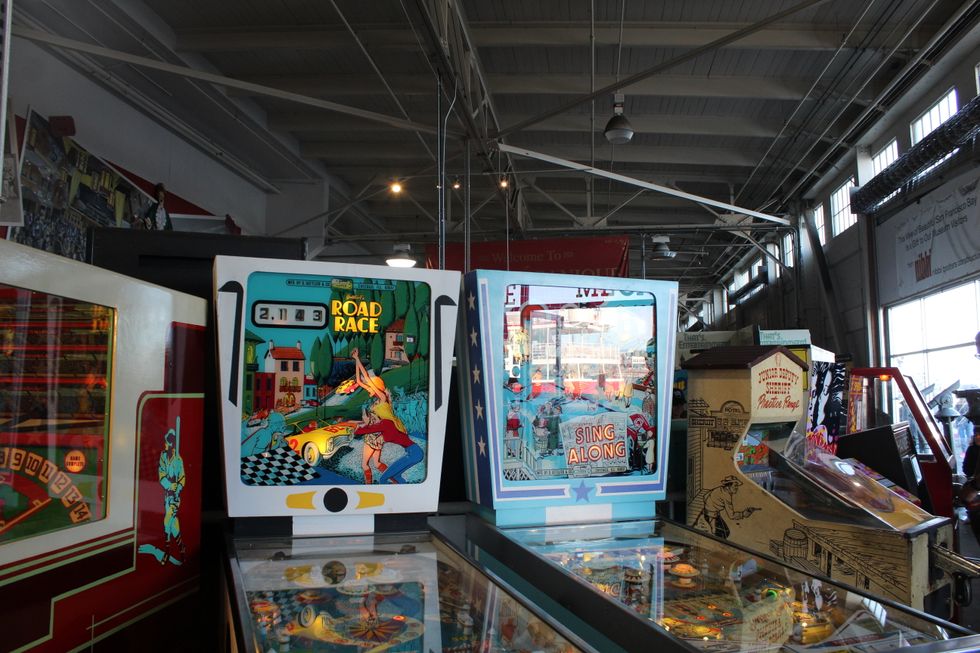 Musée Mécanique
Alayna Dalgleish
SF Chocolate Store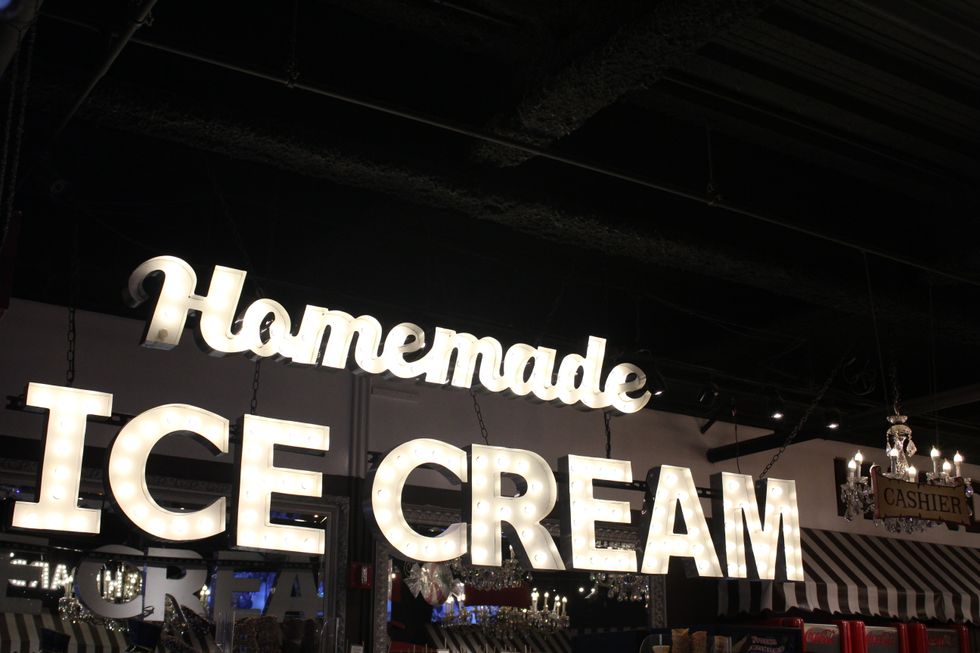 Heck yeah!
Alayna Dalgleish
SF Chocolate Store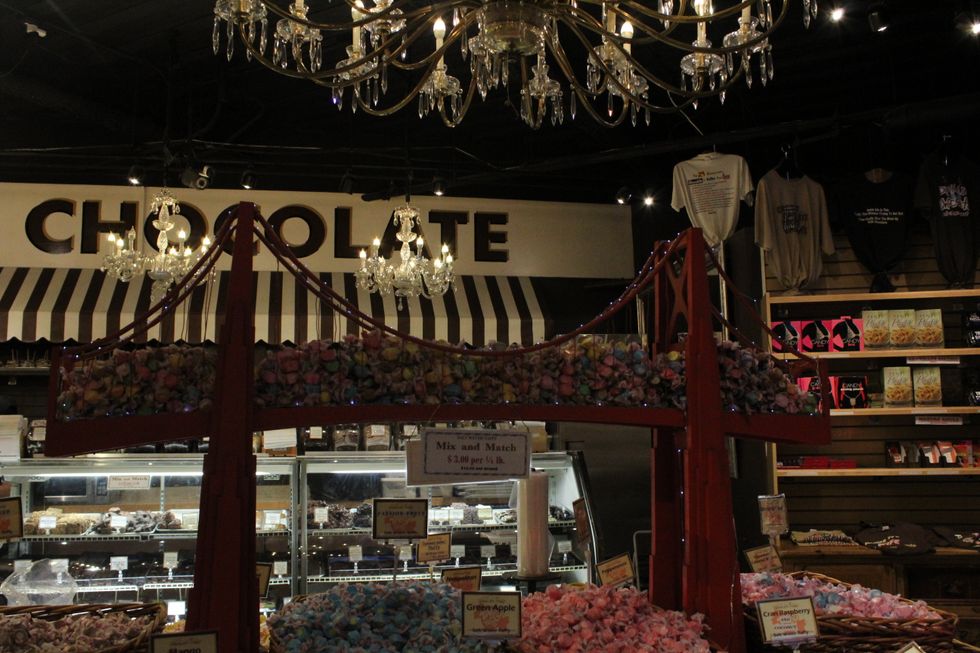 San Francisco Chocolate Store
Alayna Dalgleish
9 P.M.: Coffee Break? Essential.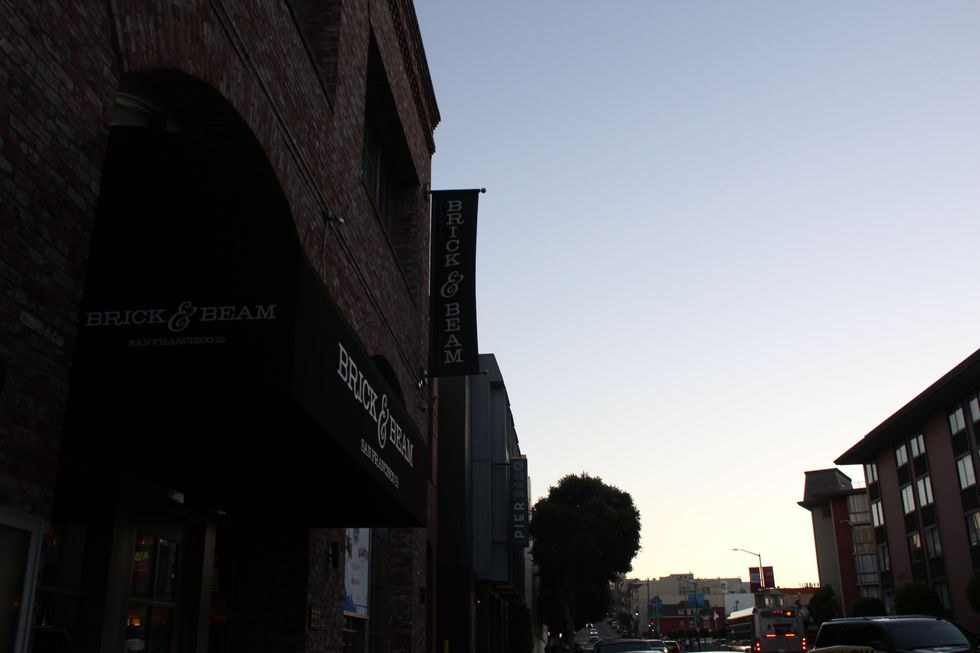 Brick & Beam
Alayna Dalgleish
We wanted to find a place that wasn't exactly in the heart of the wharf to sit down and relax, so with the help of Google Maps, Brick & Beam was discovered. We didn't order any food because we were still full from Italian food, but when I come back I will be trying something off the menu, it all sounded super good!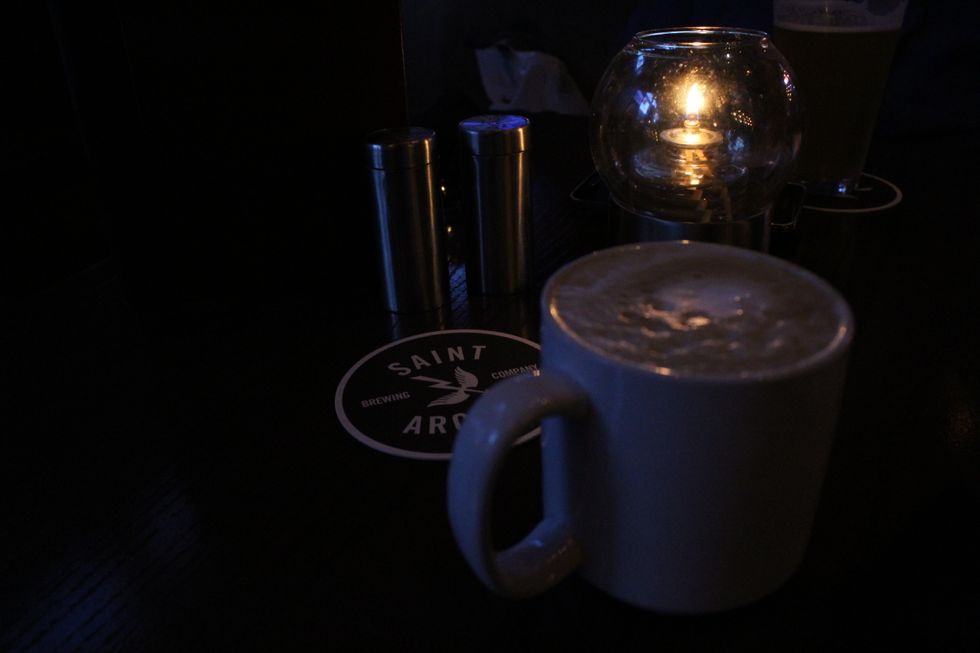 We had the best waitress, and the atmosphere of the entire place was so sophisticated and calming!
Alayna Dalgleish
10:30 P.M.: An Uber to Snoozeville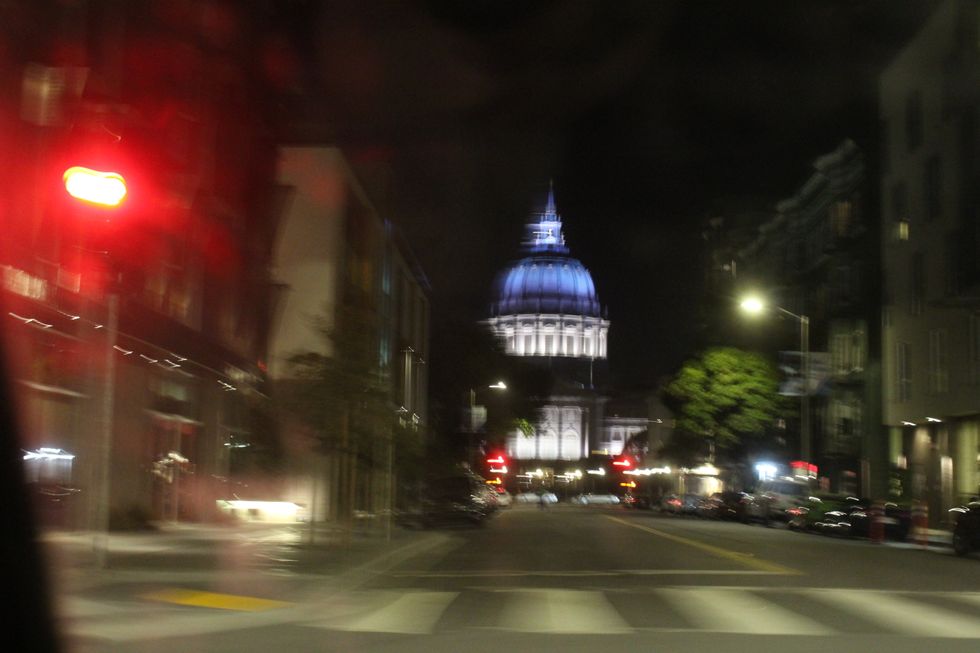 A very blurry Uber ride shot.
Alayna Dalgleish
And finally, it was time for bed. to go He gave us fun tips about buildings we were passing, discussed some of his background and how he ended up in San Francisco, and shared some suggestions for the next time we would be in town. Over all, it was day, and I am so excited for the day where I can come and enjoy more than one day in this huge city!